ShopColumbia is excited to announce a brand new initiative: Digital Portrait Commission Artists!

Customers will be able to select portrait options as specified by each artist. Not only are digital portraits a product that our customers have requested, but they are works that our artists can complete from wherever they currently are.  
MEET THE ARTISTS

Ali Cantarella
Illustration, 2013
Ali Cantarella is an illustration alumni who started creating pet portraits and animal caricatures for charitable fundraisers in partnership with organizations such as PAWSChicago, One Tail At A Time, AliveRescue, and more. Her love of live-art, animals, and making people smile through their pets, lead to an expanded career of pet portraits and digital caricatures that could be completed from any location. She works on the iPadPro via Procreate, turning any space— from a car to a campsite — into an office capable of creating the career she loves and the art that makes others happy.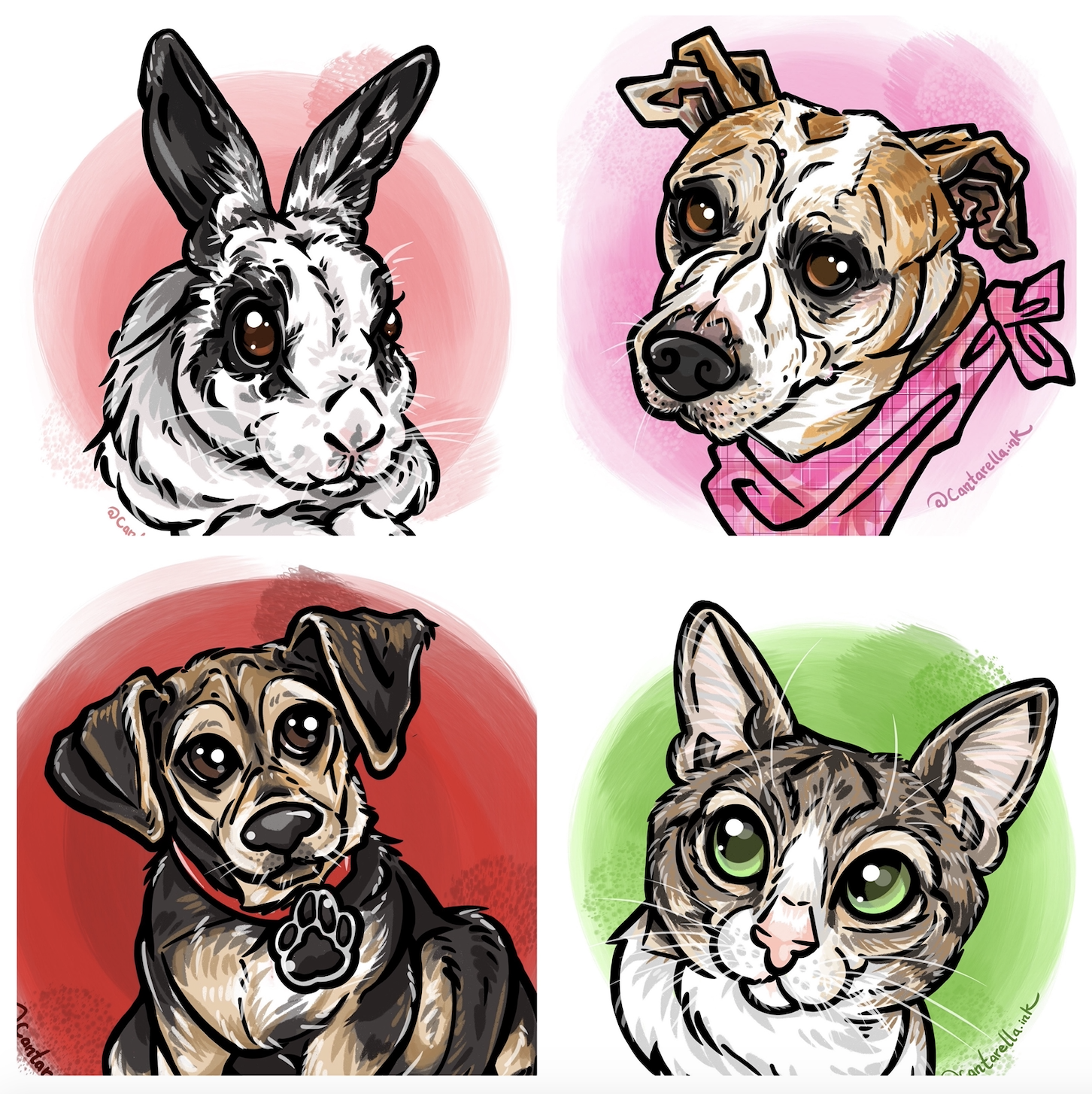 I'm a digital artist with aspirations to become a character concept artist. I have a passion for video games, with a particular passion for sandbox games like Minecraft, shooters like TF2, and fantasy games like Hades. I've been studying art since I was in elementary school, and I would describe my current style as a healthy mix between western comics and eastern anime.



Designed by KateT
Graphic Design BFA / Fashion Communications, 2024
My name is Kate and I'm from the Chicago area!! I go to Columbia College Chicago at the school of design where I am getting a BFA in graphic design and a minor in fashion studies/merchandising.

I love designing and illustrating and I'm turning my passion for art into a career! I've set up an Etsy shop to help me get started on achieving my dreams and developing my own brand and I am excited to grow my own artistic ability and passion through my work and studies.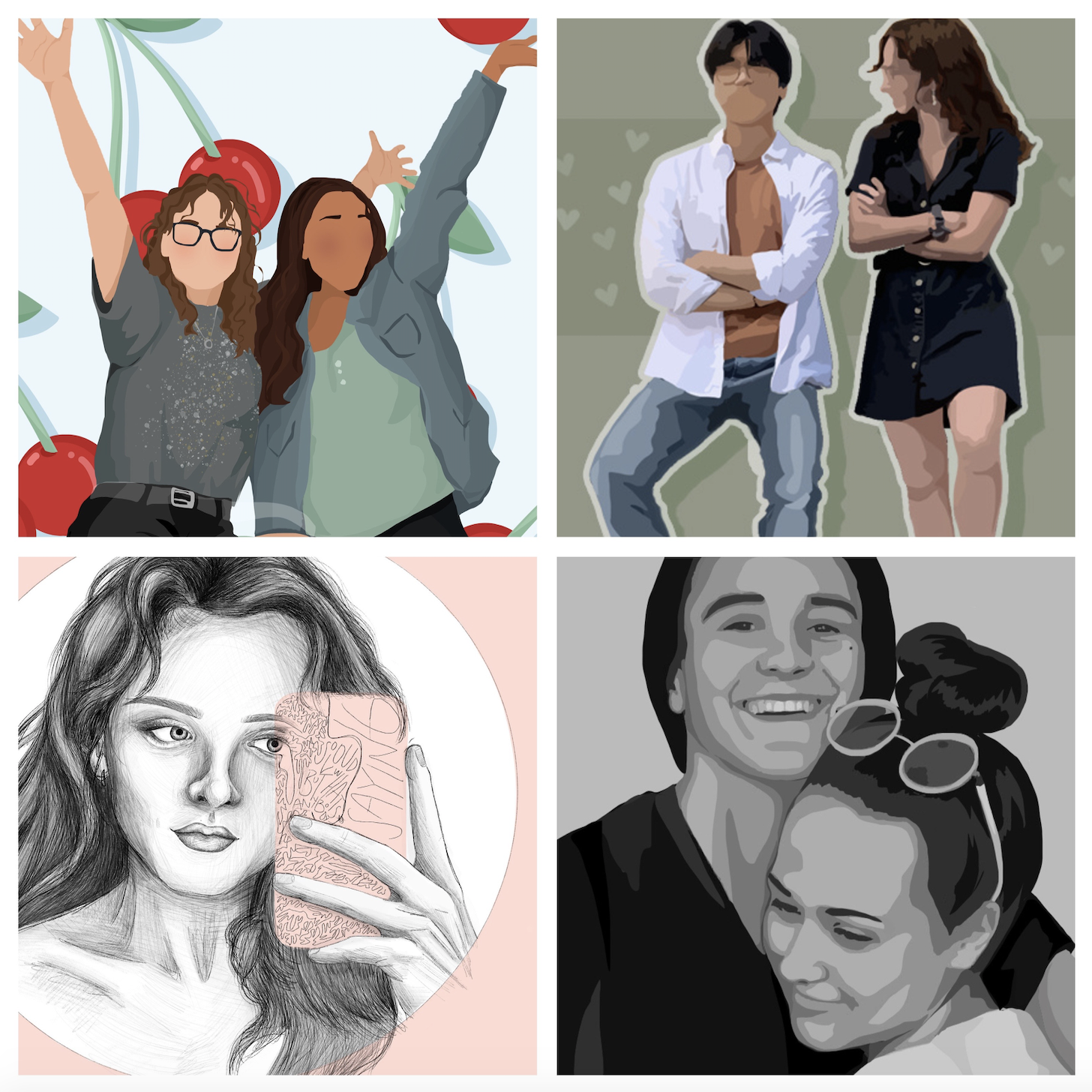 Hello, I'm an up and coming illustrator from Carpentersville, IL and I hope to one day be a concept artist with a focus in character design. Right now I work in freelance, drawing portraits and full body references for other people's characters. I'm great influenced by fantasy genres and love to draw characters from magical worlds.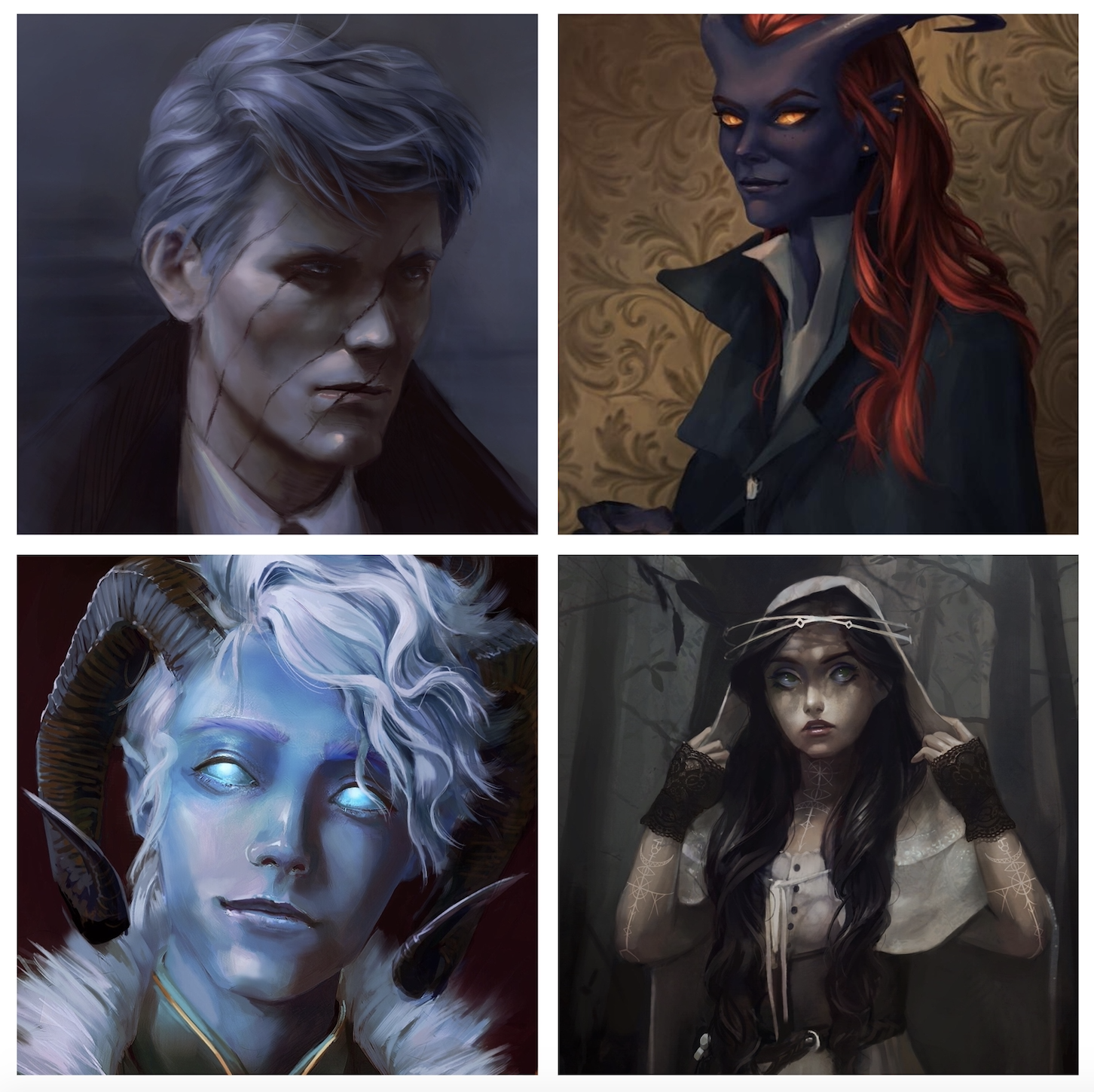 I am a non-binary lesbian illustrator that hails from Maine! I'm in my freshman year of pursuing a BFA, something that eight-year-old me would be very very excited about. I grew up reading comic books and graphic novels and watching cartoons. Each one had a very distinct style, but they shared a flair for color and visual storytelling, and I think my enjoyment of that led me to the shenanigans I'm up to currently. I am most passionate about characters and like to create designs for those from podcasts and from scratch. My deep love for fantasy, adventure, general magic, and whimsy comes through in my work, as well as my want for the depiction of queer individuals/couples in such settings (I am not immune to a bit of tenderness). I get very excited about little details and fun outfits and have a wonderful time designing clothes and different looks every time I draw a character. I strive to give each work a personality, whether it's a character portrait with a simple background or a fully-realized piece. My main goal is to make things that could pop up in one of the graphic novels I would read as a kid, or, perhaps even better, the ones I read now.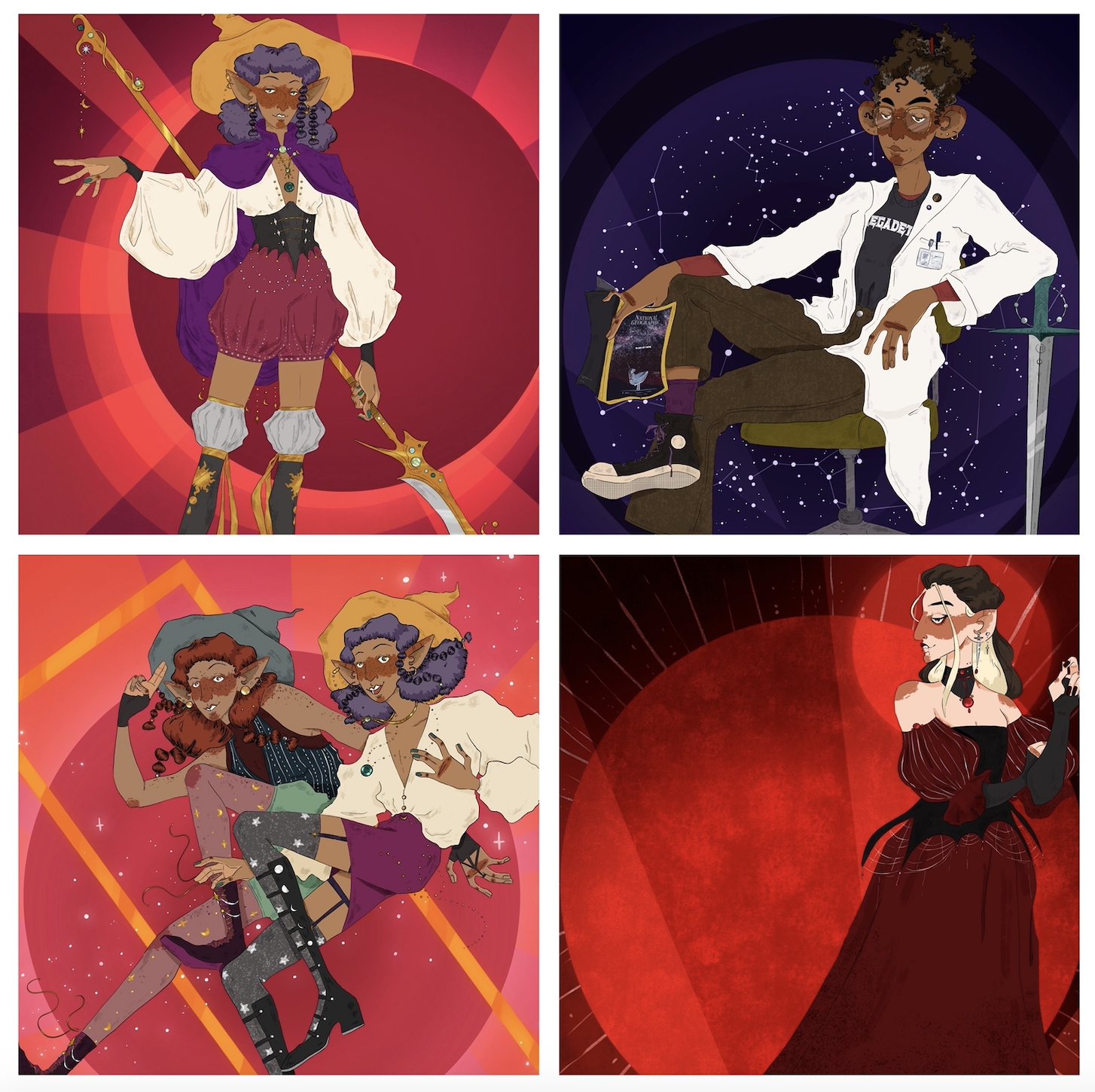 Giovanna Martin is an Illustrator and Graphic Designer based near Chicago. She works in both Traditional and Digital Mediums. She is familar with the Adobe Suite and Procreate.
She is currently earning her BA in Illustration at Columbia College Chicago. Her current feilds of focus are in the tattoo and gaming industry.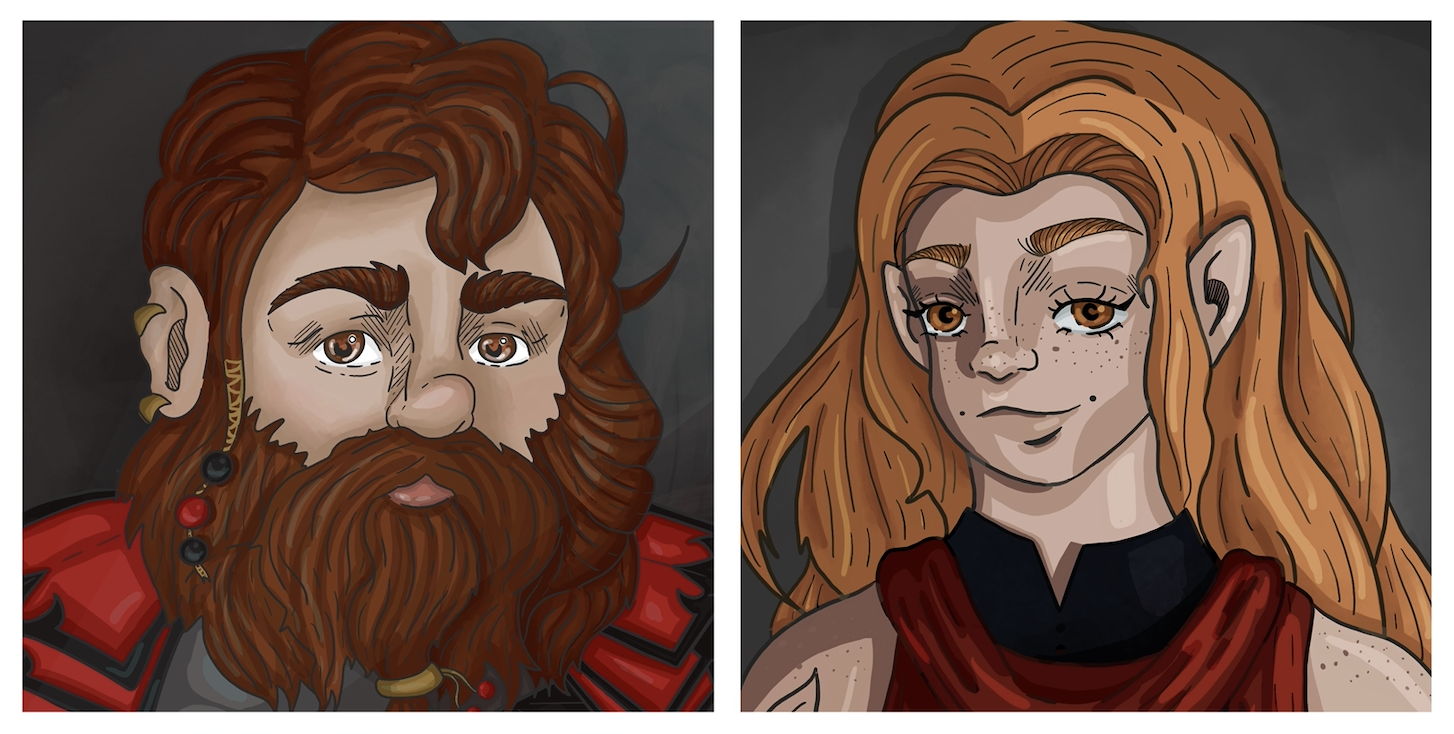 I am a Chicago based Illustrator focused on ethereal abstractions of figures in motion. Using a wide array of media that include digital, watercolor, charcoal, conte crayon and most strongly pen and ink I search for how this work can help me explore the possibilities of line, mass and movement. Buried deep in my work somewhere is the conflict of the influence of my Indian culture and my desire to also transcend it. My current work bounces between capturing the nuances of expression and life in portraiture and fantasy inspired digital illustrations. Drawing from the life model is the foundation for all I do.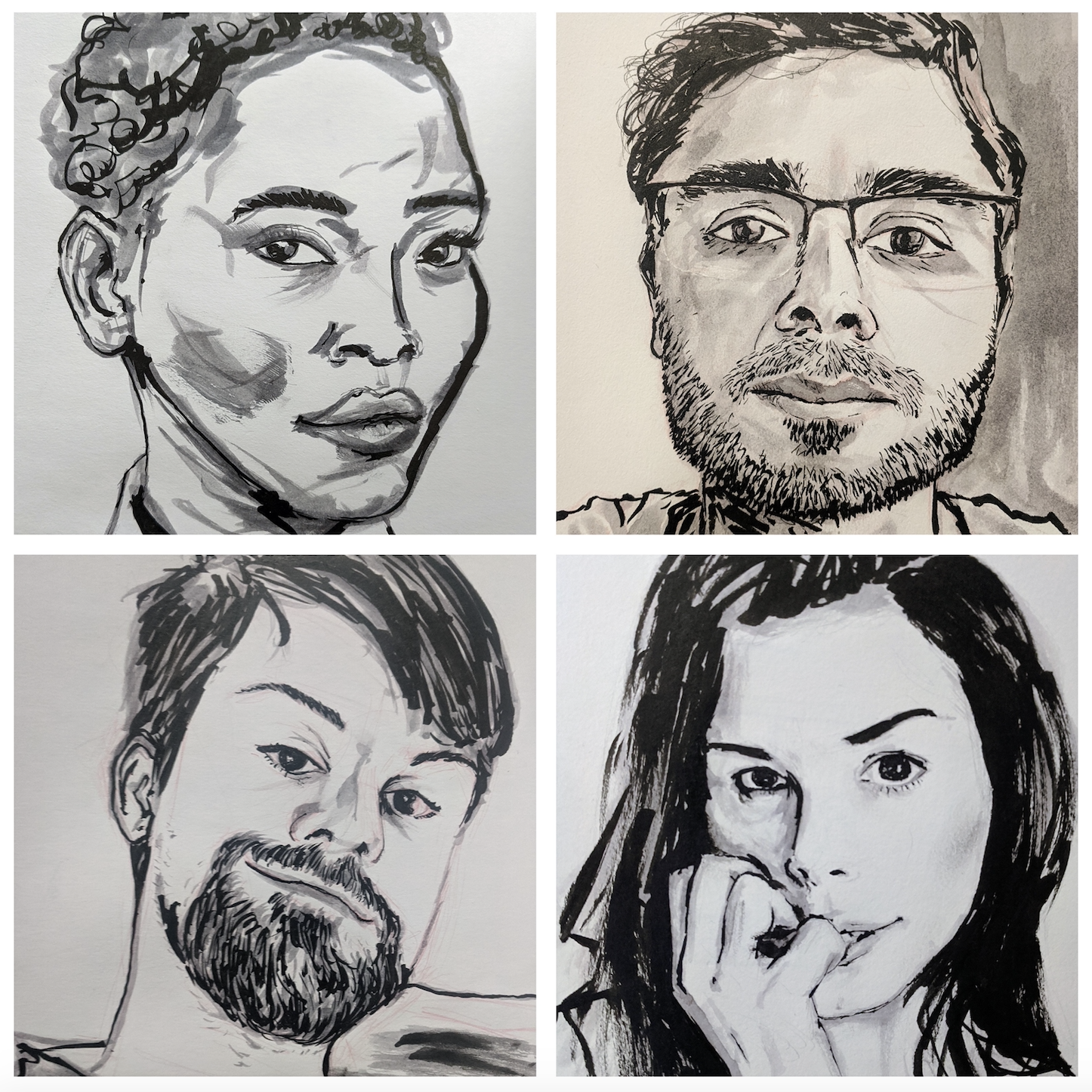 Isabella works in a wide range of mediums. Her primary focus is pen and ink. Isabella is heavily influenced by the surreal. She loves the creating a world where she combines fact and fantasy through whimsical organic lines.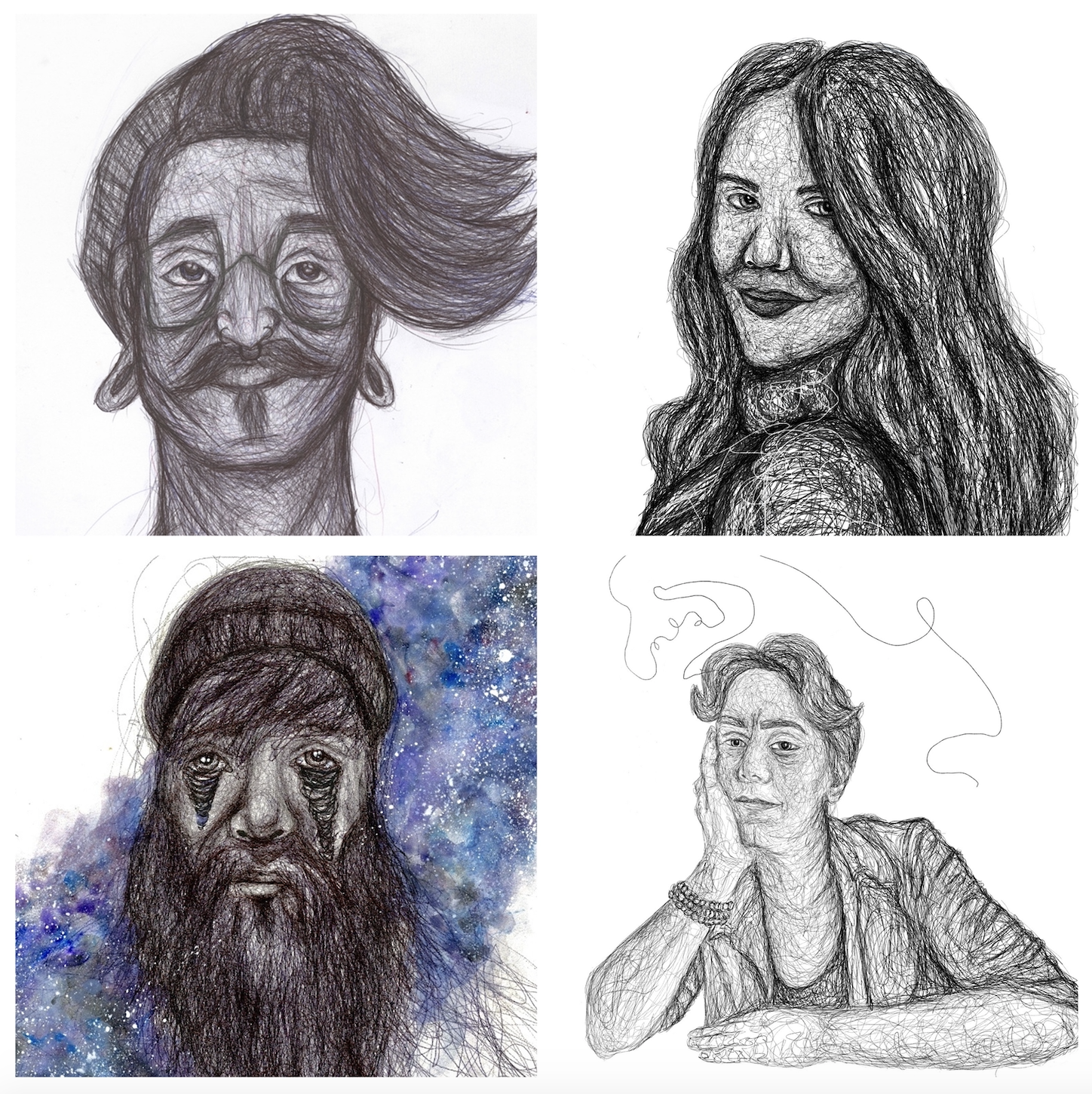 Hi everyone! My inspirations drives from anime styled characters. I enjoy creating characters that lean more towards the realistic side of anime, and I also enjoy creating a more simplified style of it as well, such as chibi. Some of my favorite anime/manga artist are Yana Toboso, Sui Ishida, and Hajime Isayama.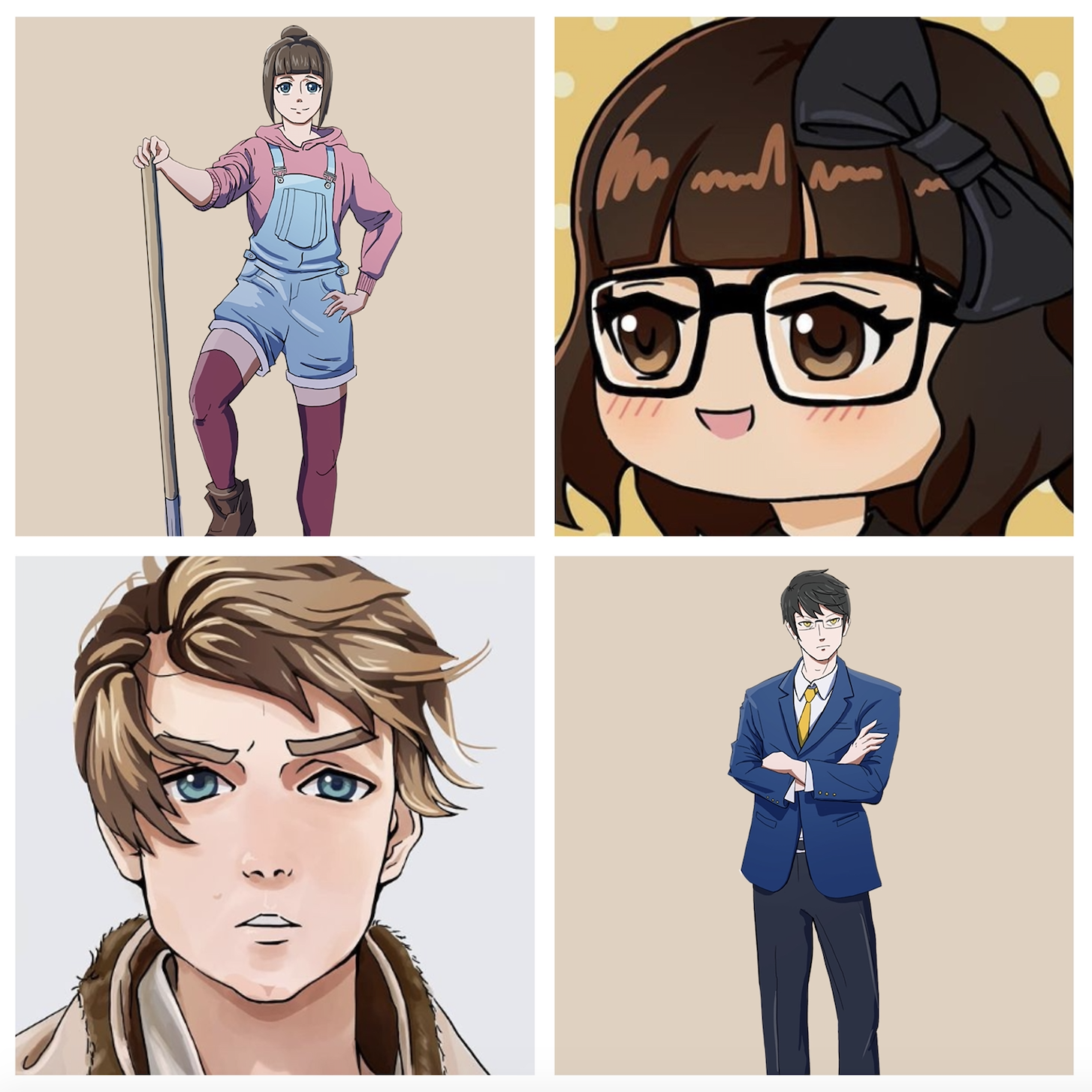 Jennifer Hines is an illustrator and lettering artist who creates fun, whimsical, and pun-filled illustrations to make people smile. Jennifer has a background in fine art and creative writing, so drawing lettering and words combines her two loves of text and imagery. Her favorite things to illustrate are word play and puns, cute characters, and tasty food. She is from Chicago, and now lives in London working on freelance illustration for small businesses and editorial clients.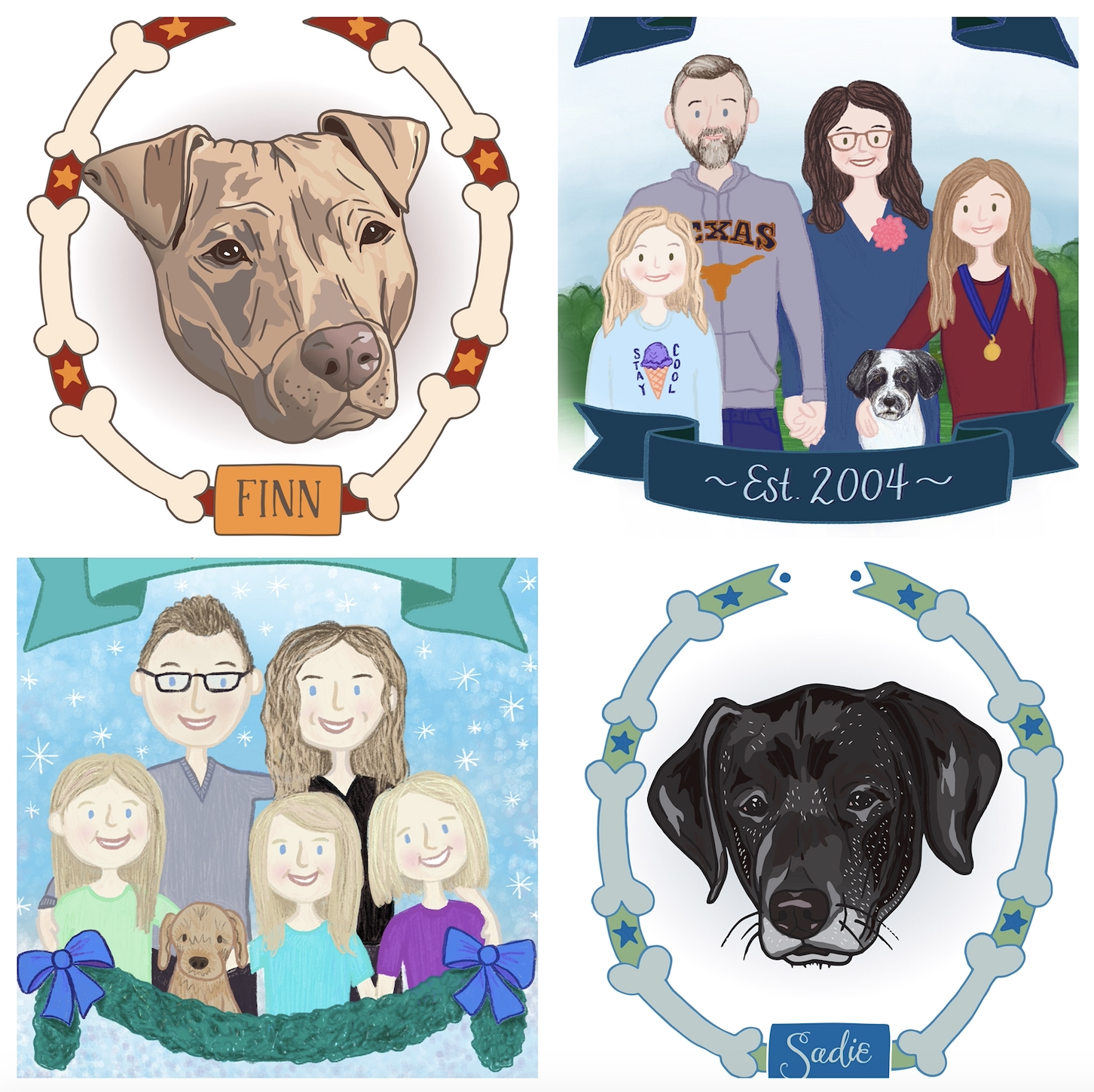 JD Glass
Fine Arts / Business, 2020
As a creator, as an artist, I've always thought and felt, consider it a sacred charge, to not only reflect truth, but also and more importantly, to give voice, to speak for those who cannot speak for themselves. That is my sacred charge: to reflect, to give voice, to validate, to inspire. To give the message: you are not alone, and yes, you will make it through. Because this is my charge, I want to broaden media and reach, so that this message, this reflection and validation, can reach out further, wider, and therefore be received by those who need it the most. I want to continue to bear witness, and to give voice, especially to those who have none.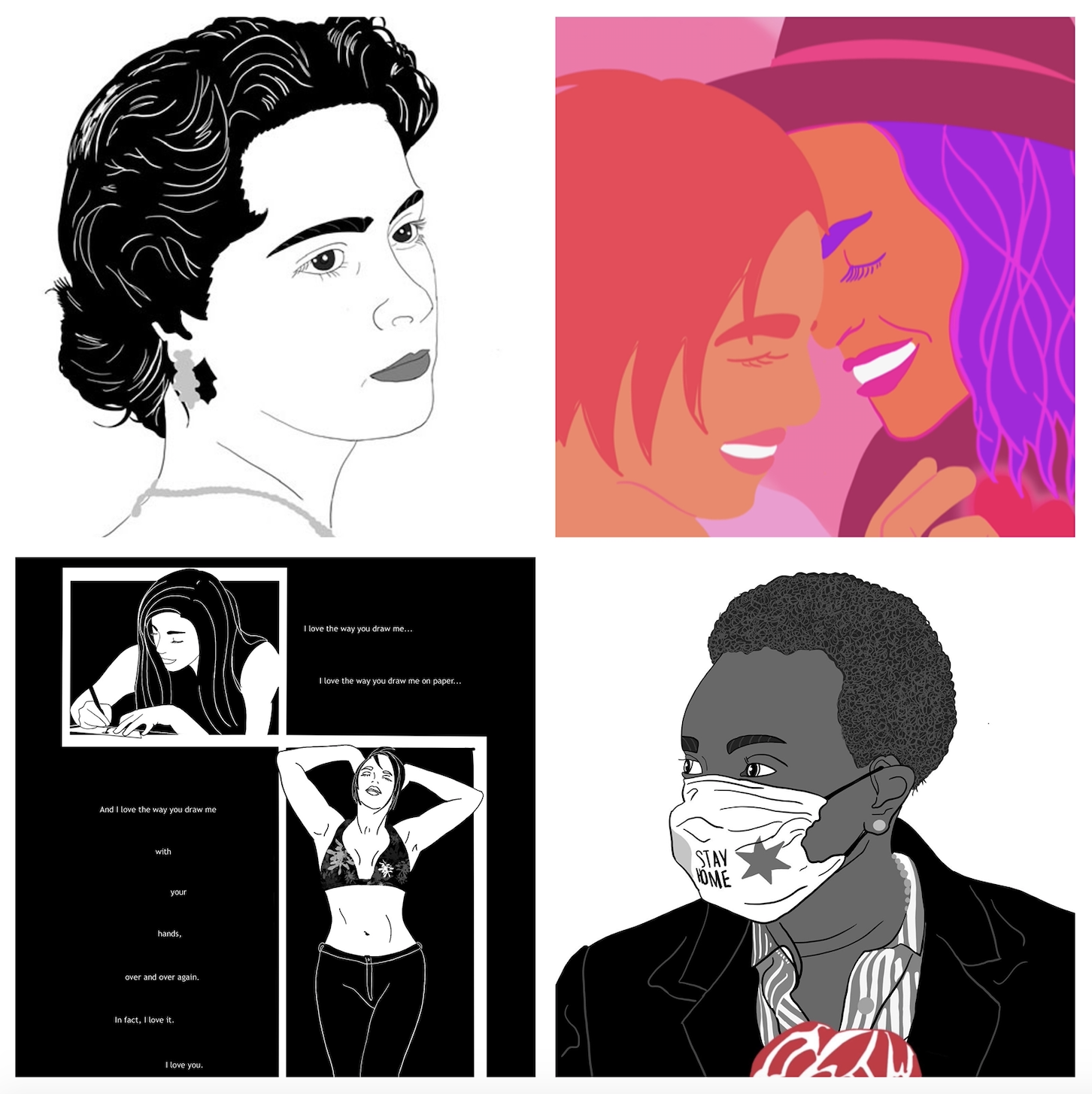 Hello! My name is Kerstin Henke, I am from Sycamore, IL. I currently live in Wicker Park with my two roommates. I am an Illustration major and my work is most often inspired by caricatures, and pinups. I enjoy graphic linework and bold colors.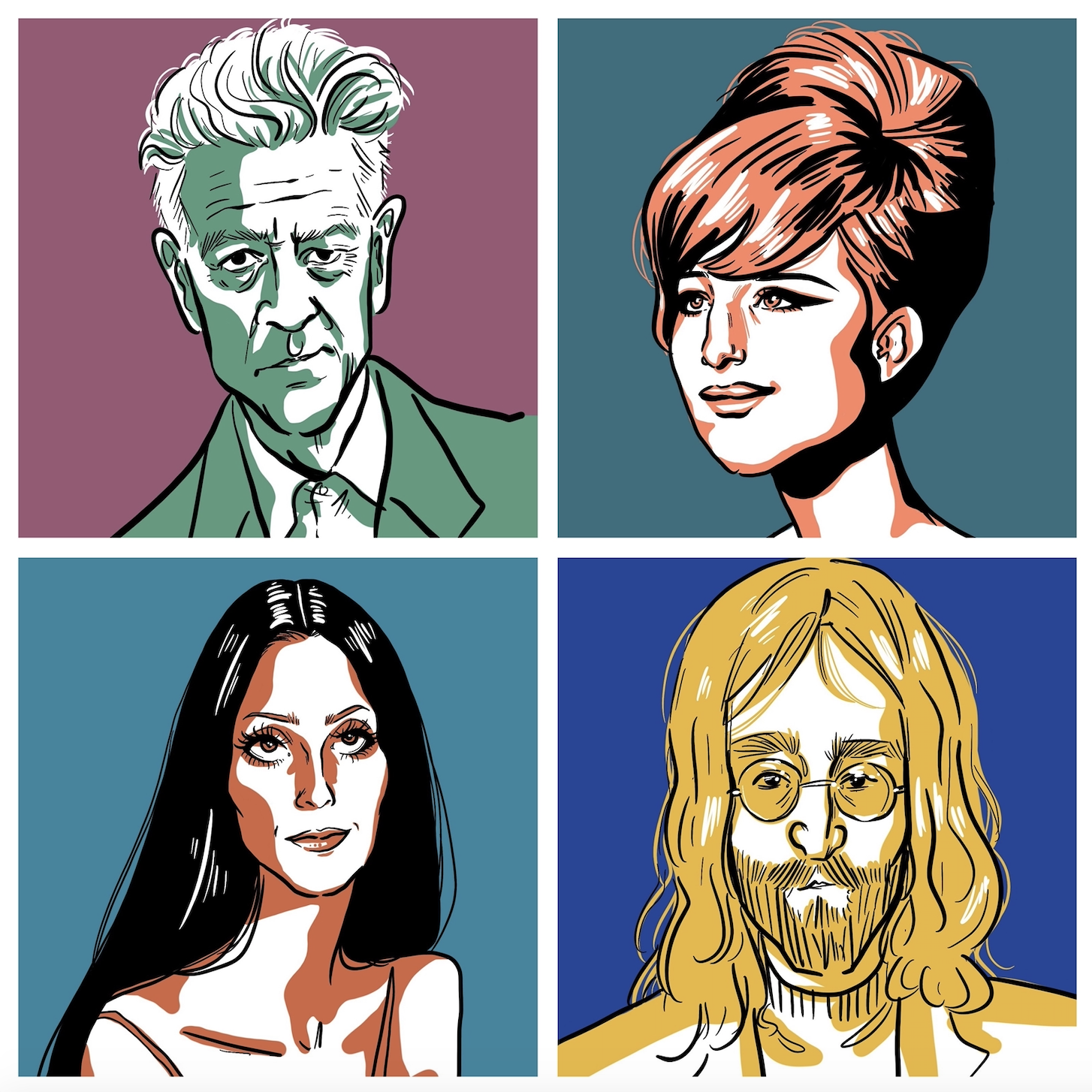 I am an artist and illustration student based in Chicago, IL. I started with watercolor and gouache paintings while I was in high school in Edina, MN. Now I specialize digitally as well as pen and ink drawings. Artwork I enjoy the most are portraitures and character art of people and animals. I'm hoping one day my artwork can be used as concepts in books and/or movies to communicate stories.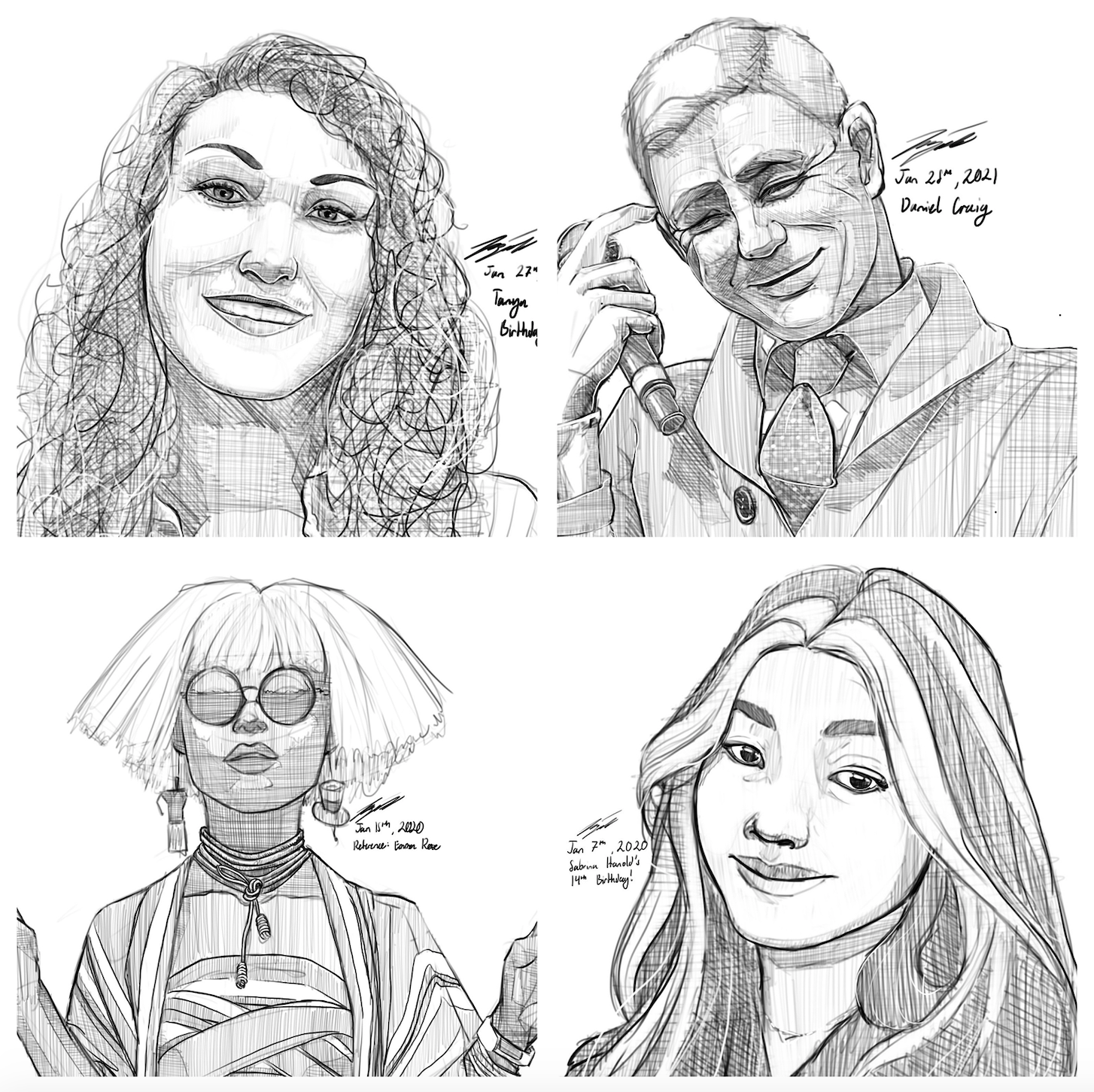 Lizzie Monsreal
Interdisciplinary Fashion / Costume Design, 2019

Lizzie Monsreal is a Latina Chicago artist, textile designer, and writer. She was born in Merida, Yucatan, but raised in Chicago, South suburbs. She graduated with a degree in Fashion & Costume Design from Columbia College in 2019. Her artwork is focused around personal growth, femininity, and spirituality. Nowadays she spends her time traveling when she can, playing music, creating art, and practicing yoga and meditation.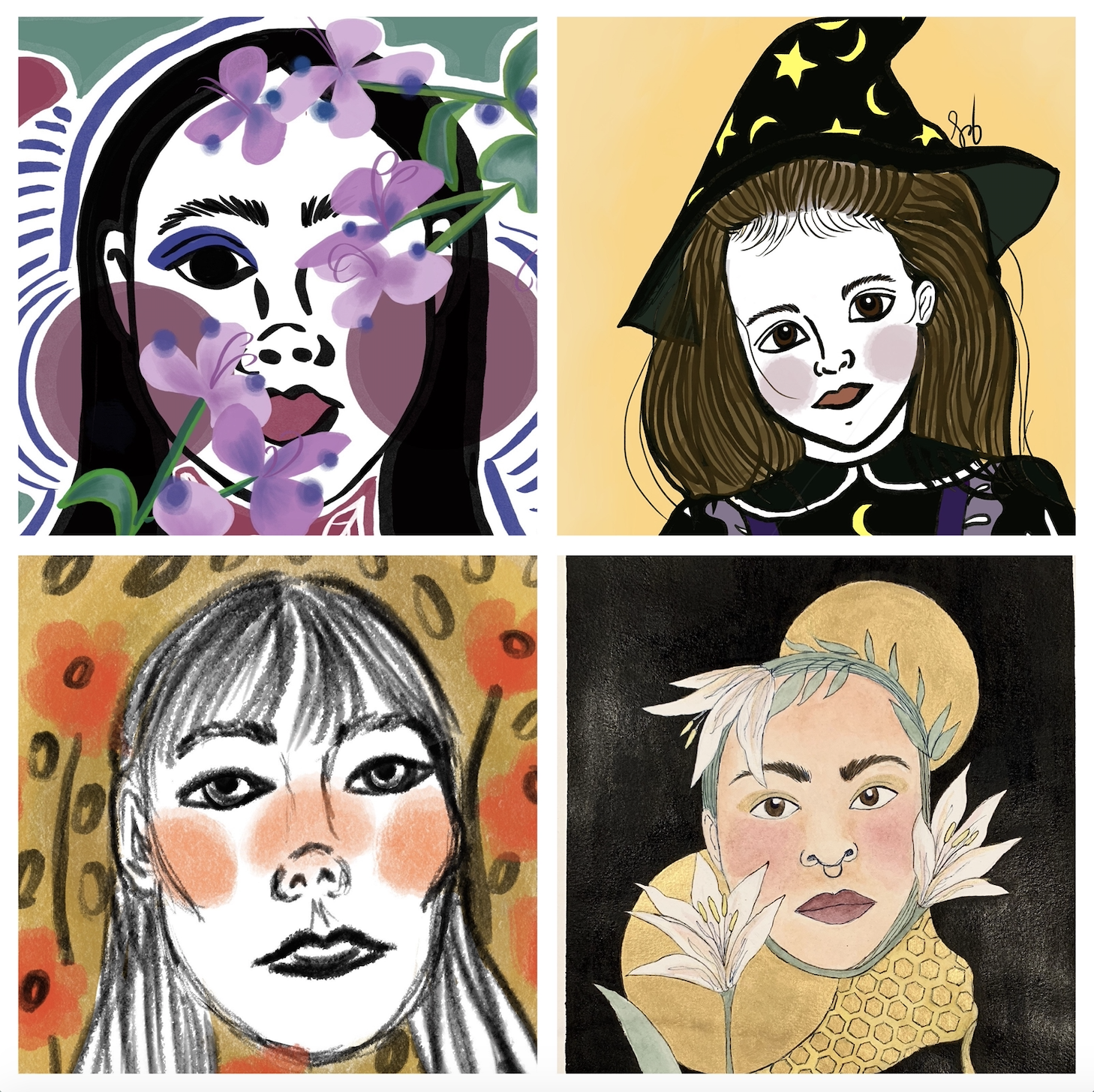 My name is Meghan Ingersoll, I'm a digital artist and painter from Raleigh, NC. My work is all about people, their features, and representing what's real in a fun and colorful way. My portraits aim to celebrate the individual. My inspiration comes from the surrealism movement, current trends, cartoons, and those around me. I don't tend to pin myself to one or two sources of inspiration and not for an extended period of time. I want my work to grow with me as I find new sources of inspiration and learn new things.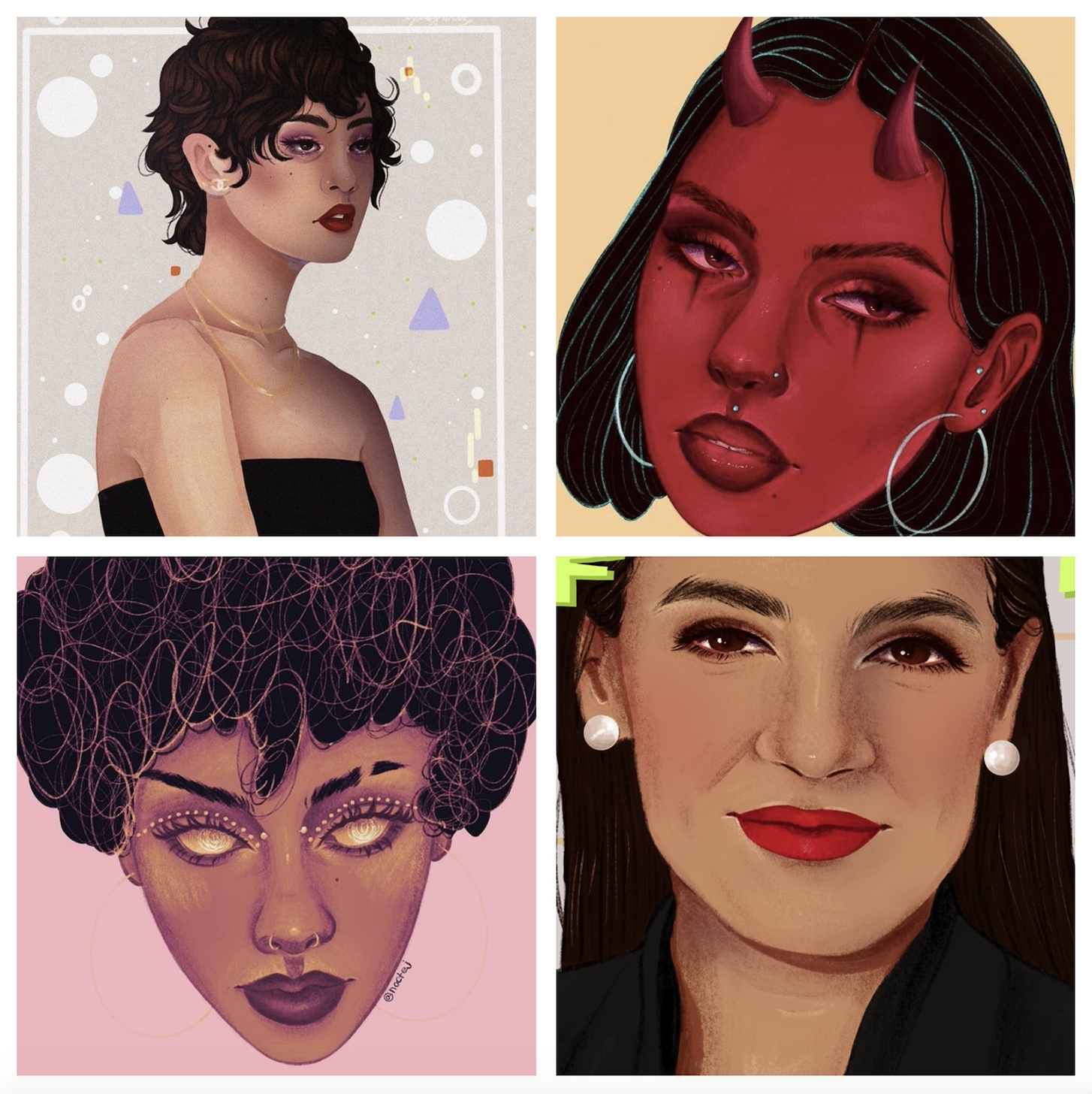 Mike Ulm is an Illustration Alumni from the Chicago Suburbs. He graduated in 2019 after taking classes in concept art, comics, and commercial illustration. His influences include video games, comics, music, and other forms of entertainment. Mike enjoys utilizing his array of styles to work with clients on merchandise, concept art, promotional illustrations, and even Youtube thumbnails online.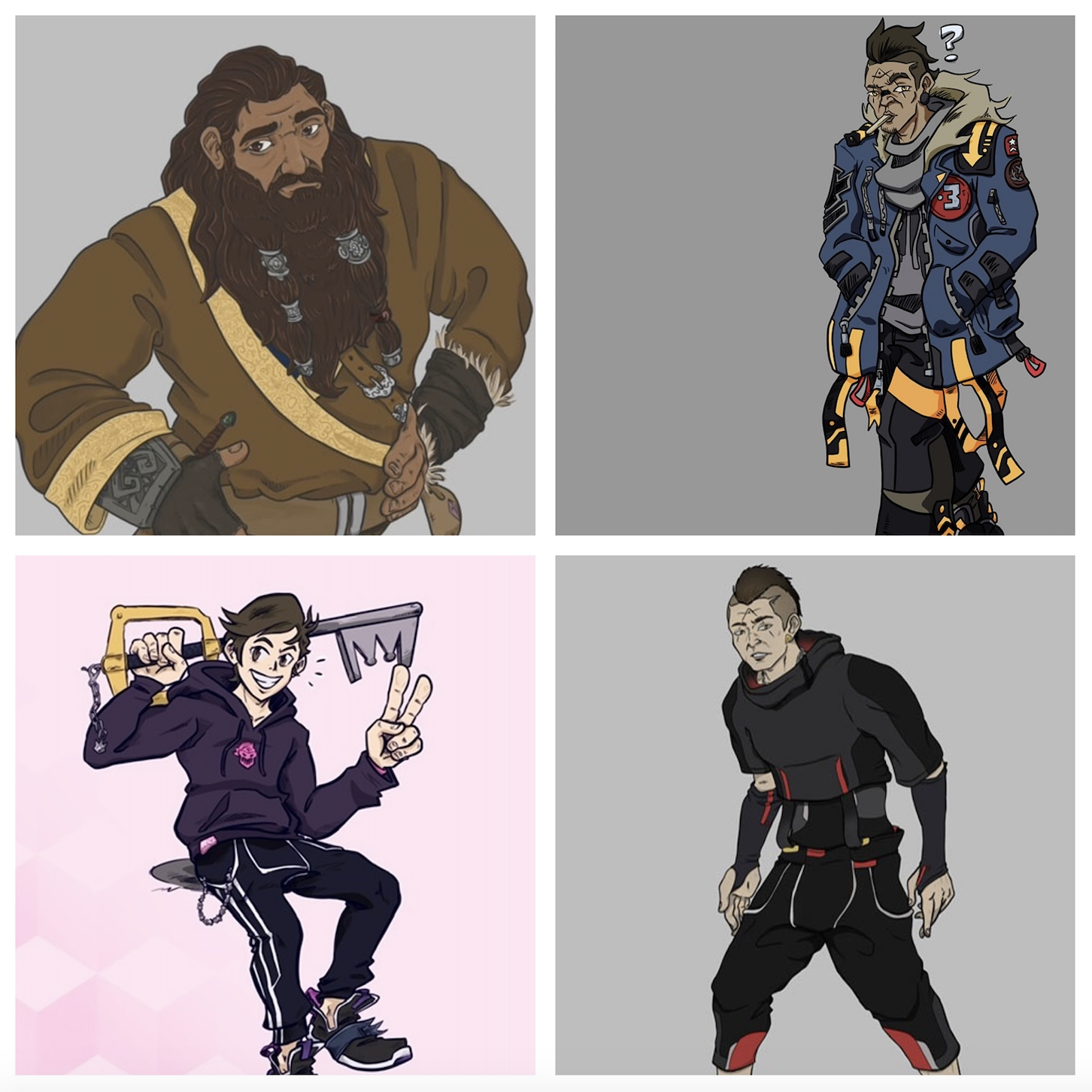 Hello, I'm from Detroit, Michigan and I love to make cartoons. I like to depict emotions and moods with color, and to tell stories with my artwork.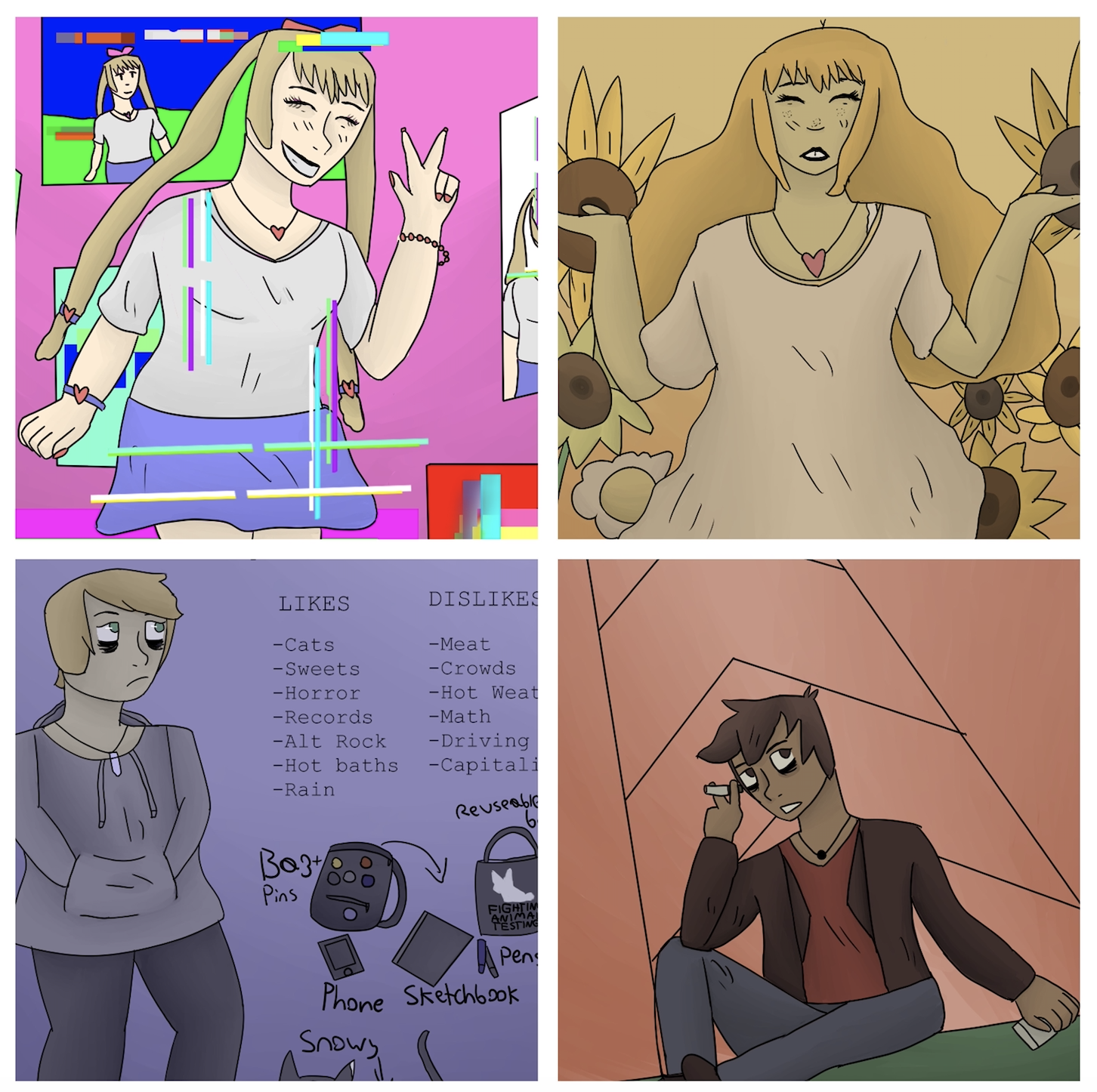 Hello! I'm Naya Banuelos. I am an illustrator and a Senior here at Columbia. I would say that my work is inspired by the shows I grew up watching like Teen Titans, Adventure Time and Avatar The last Airbender. I love drawing cute things that make people feel good. Through portrait work, I hope that my art can help people see themselves in a different and warmer light.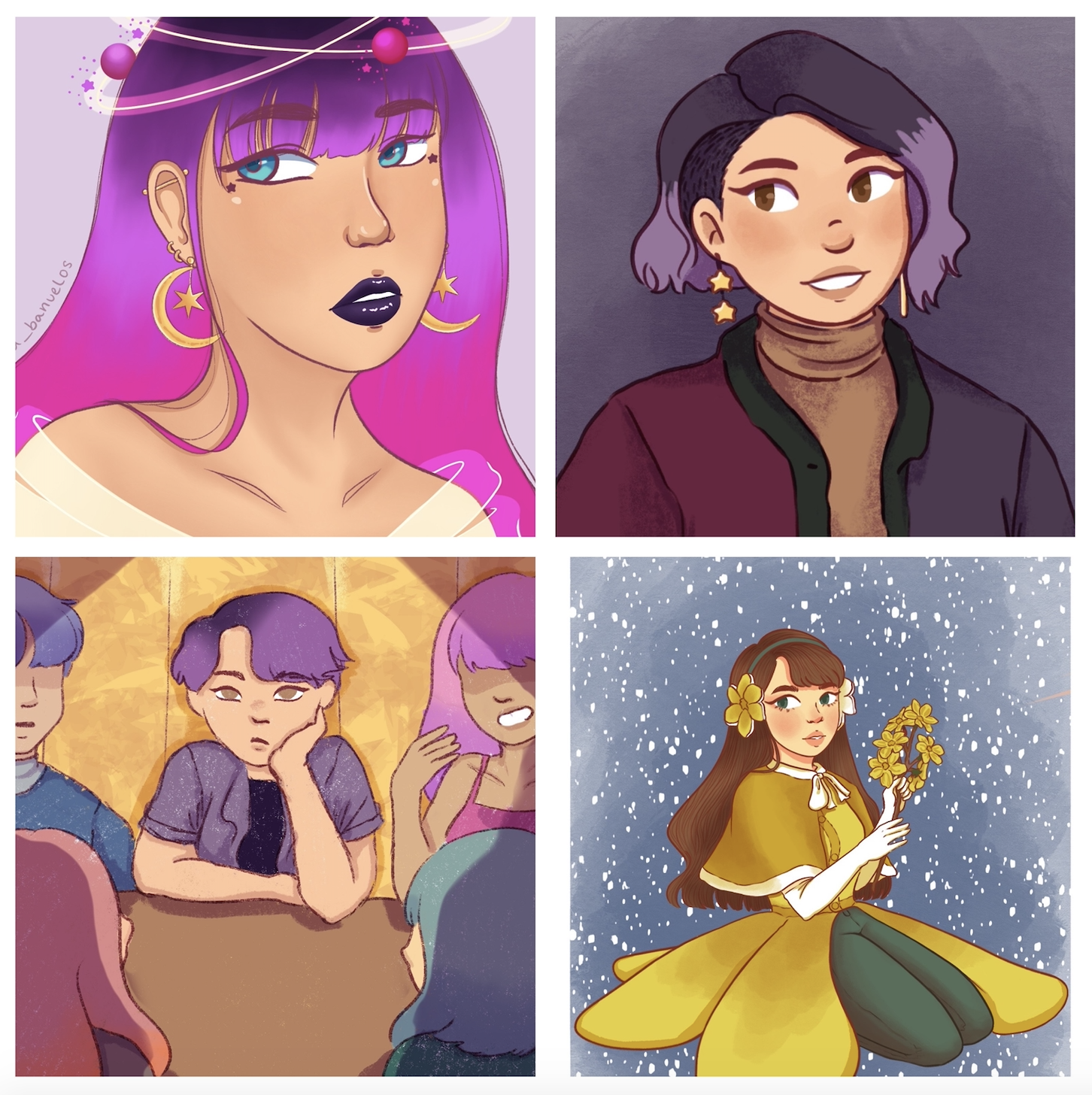 Hello, I'm Rebecca or Becca! I was born in Chicago and was raised in Northwest Indiana. I do a lot of character and environment illustrations, as well as botanical illustrations! I get most of my inspiration from traveling, foliage, and fantasy elements from games, film, and books I've read.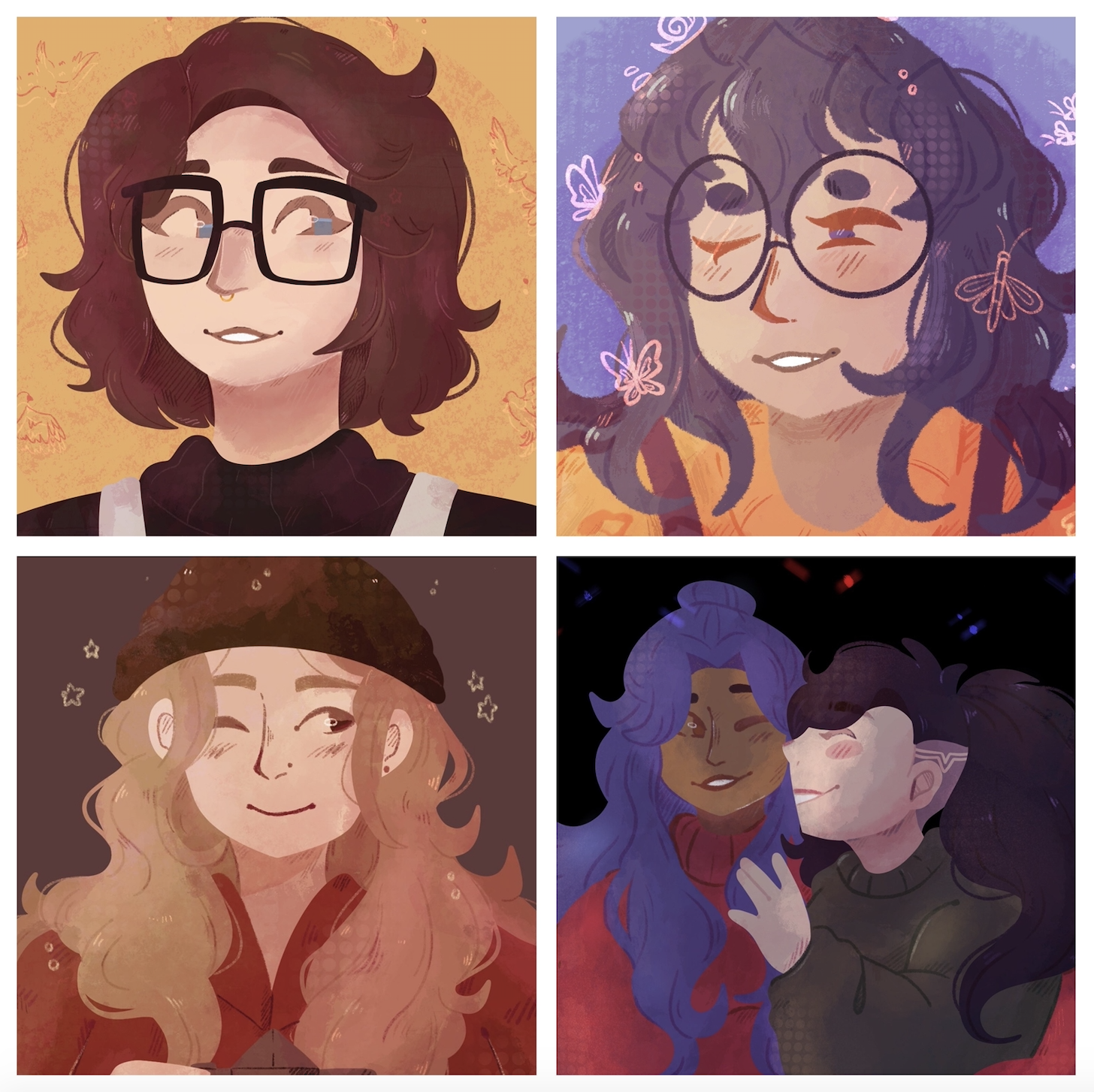 Vick is a Queer Latinx illustrator that takes inspiration from geek culture, goth culture, as well as interpreting these elements thru a Queer/Latinx lens.