This year we couldn't gather physically, so we'll come together digitally for Manifest Rises. Our entire college collaborated in mere weeks to create this site celebrating our students, their time with us and their work.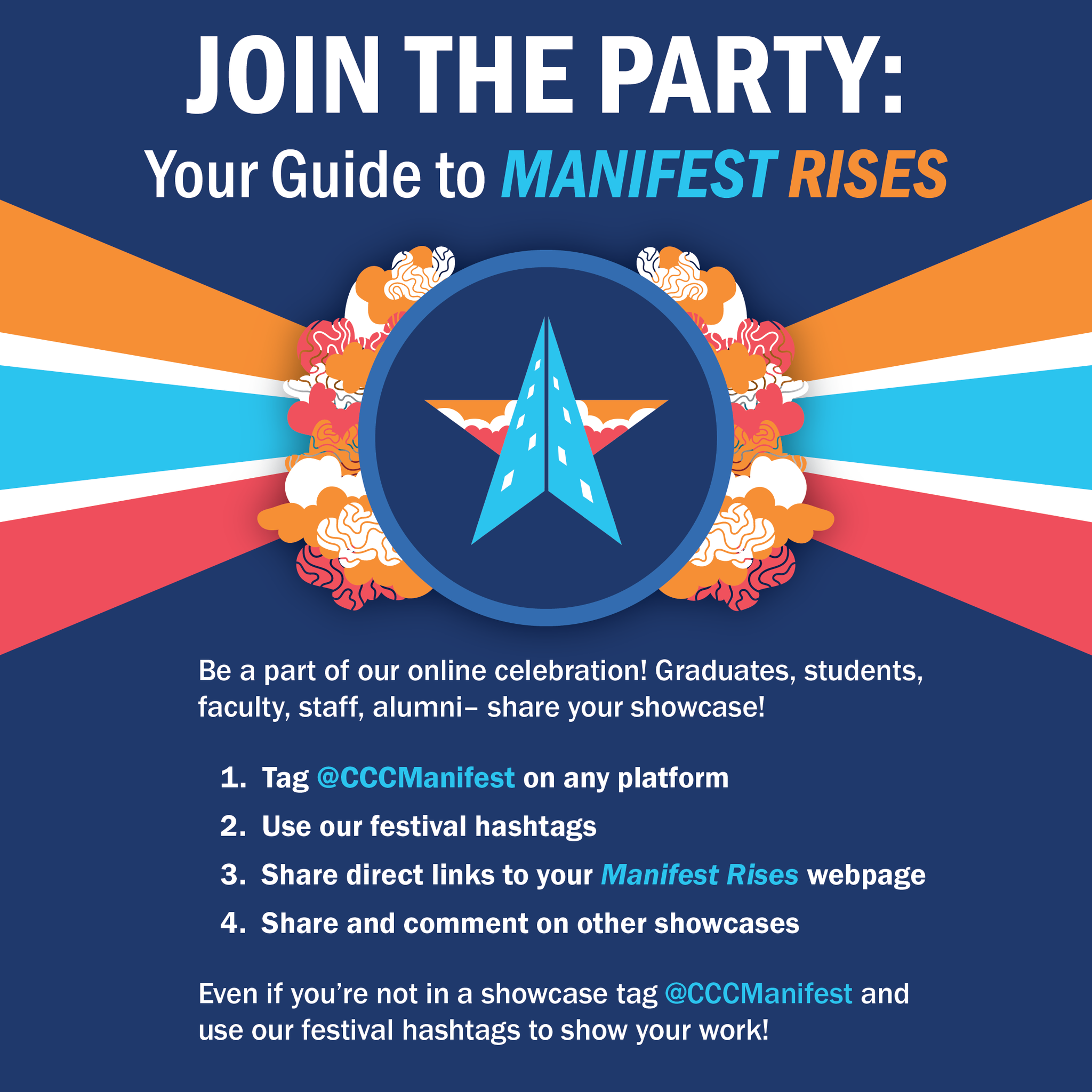 Come Join The Party kicking off Monday, May 11th at 12pm (CST) and throughout the week!
The Manifest Rises website will host showcases, live events and more.


Don't miss live-streamed performances featuring student talent every day at 5:30 p.m. CT. The festival will culminate with a performance featuring singer, songwriter, and poet Jamila Woods on Friday, May 15 at 6 p.m. CST. on the Manifest Facebook and website.


Follow Manifest Rises
Website | Facebook | Instagram | Twitter
#cccmanifest | #readytorise | #shareyourwork

Use Manifest Facebook Frames to show your Columbia pride!
Student | Graduate | Alumni | Family | Friend | Staff | Faculty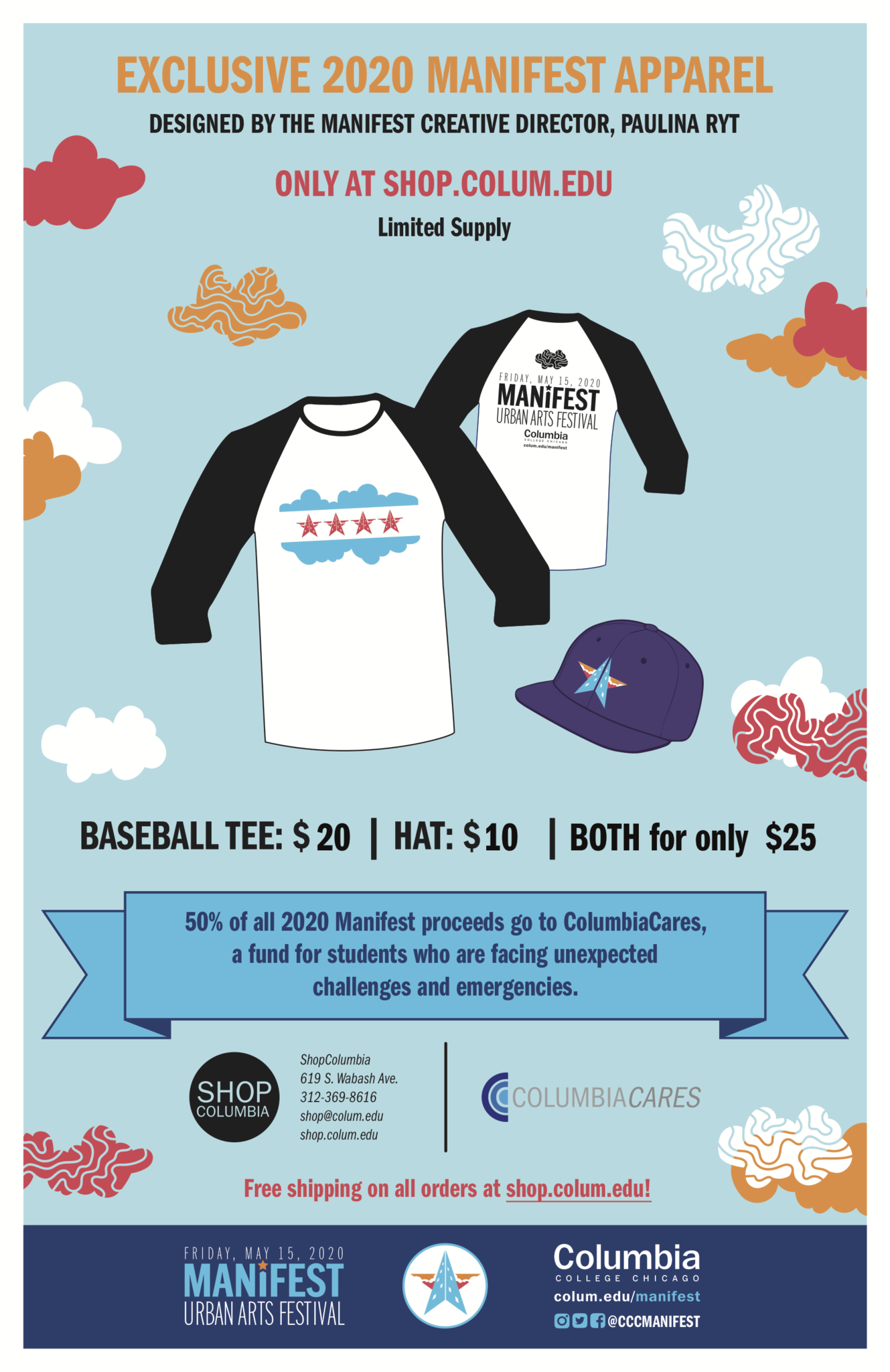 SHOP HERE and use promo-code Manifest2020 to save $5 at checkout!
50% of all 2020 Manifest proceeds go to ColumbiaCares,
a fund for students who are facing unexpected challenges and emergencies.
 


SHOPCOLUMBIA PRESENTS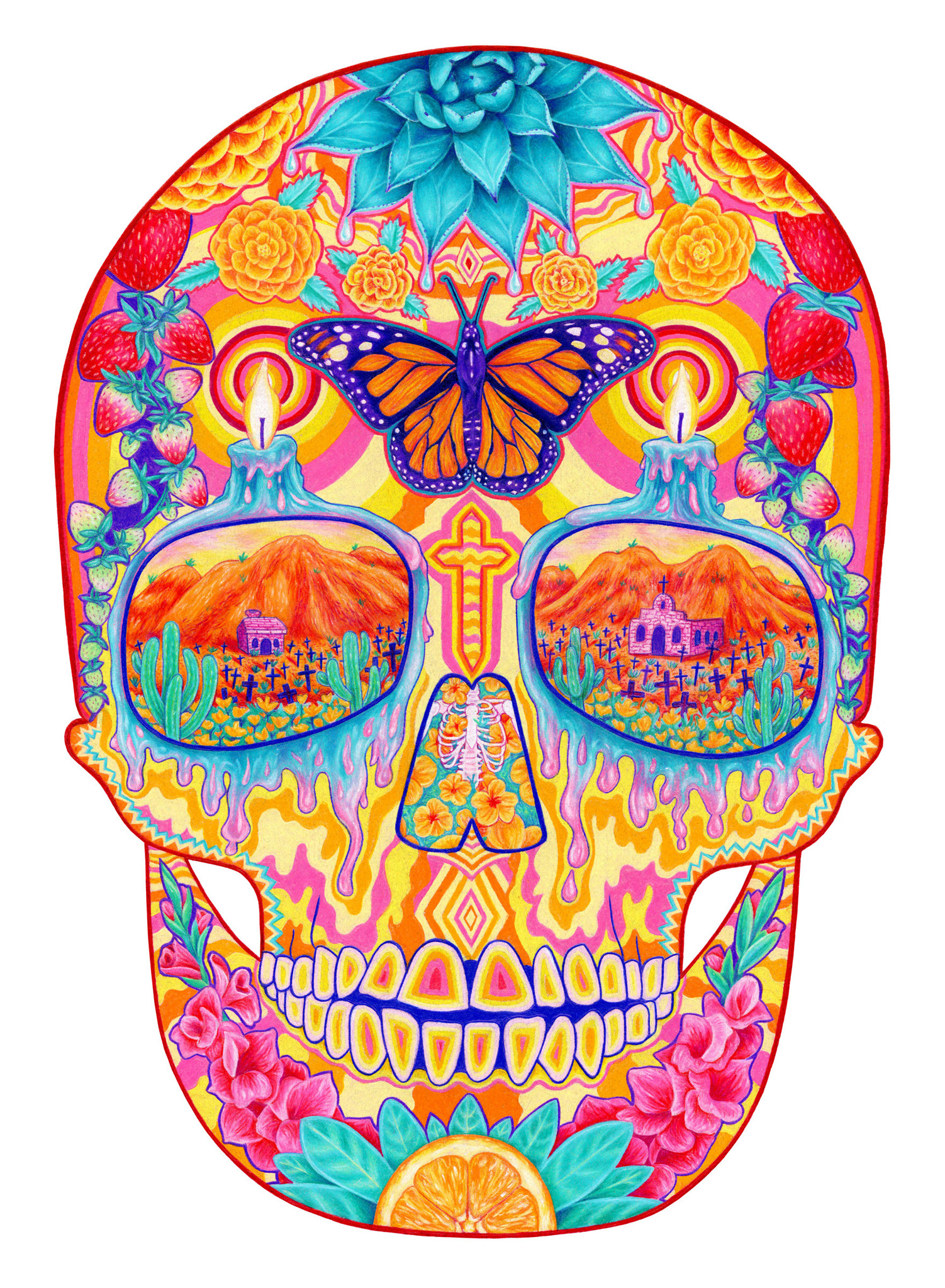 Megan Rivera is a graduating senior majoring in illustration with a minor in visual arts management. She specializes in the traditional mediums of colored pencil, water color, and ink. Nature is Megan's inspiration, and so all of her work includes animals & the environments they live in. She uses comics and surreal imagery to tell stories and capture moments in time. The Art of Megan Rivera is a culmination and celebration of the artwork Megan has created during her time at Columbia.
 
Select works by Megan are available to purchase online at shop.colum.edu!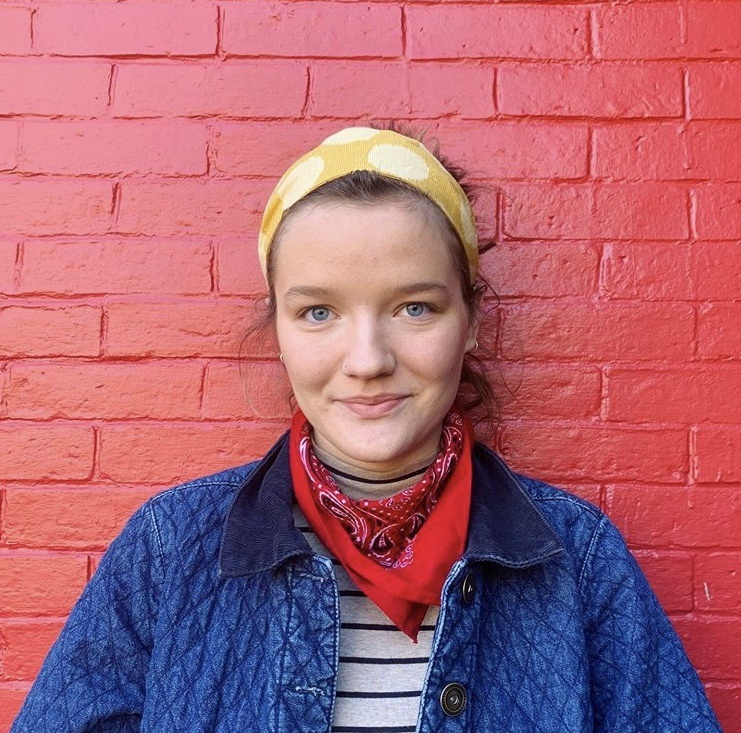 Emma Ivy is a multi-disciplinary artist and indie-folk artist living and studying in, IL. Born and bred in Portland, ME, she lets environmental influence come through in her art and music - earth tones, natural textures and sounds, and her identity as a woman have become prevalent themes of influence in her work. Check out her music on all major platforms and her Instagram @emmaivy1.