MEET THE ARTIST
Every year ShopColumbia commissions an original illustration to promote our Holiday Market. Get to know this year's illustrator, Yulia Yrkoski.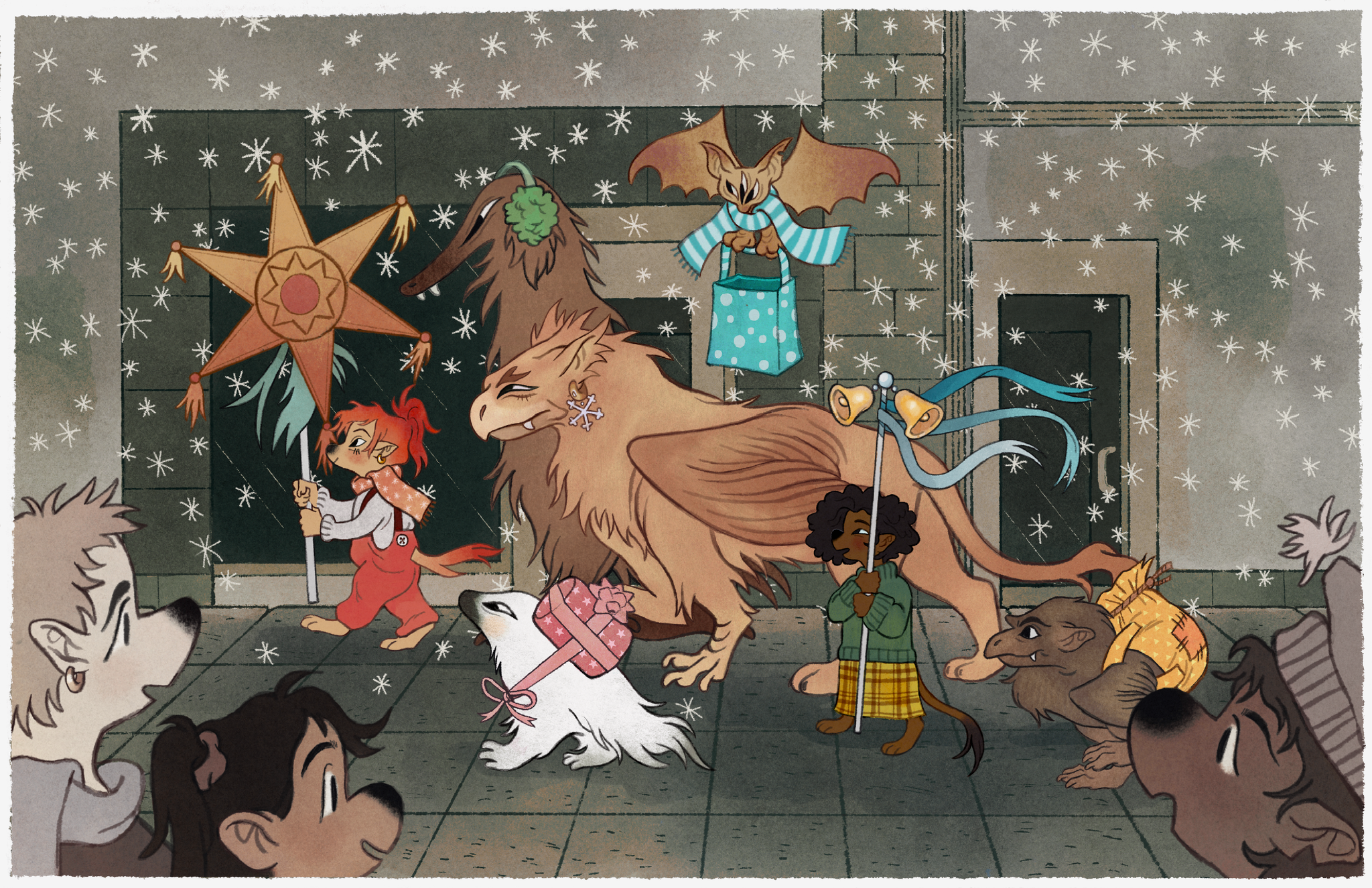 ShopColumbia's Holiday Market 2021 illustration by Yulia Yrkoski   

What was your inspiration for the illustration?
Back home in Poland we have a lot of pagan rituals intertwined within the wintertime. It's a mix of old and new celebrations, so I wanted to incorporate a few of these elements, like the star that leads the parade. They're festive and they most likely feel like it, but they're not entirely recognizable to the Chicago demographic. So, there's a sense of familiarity and surprise, a new symbol you get to decipher. I also wanted to include a lot of color, representative of the diverse traditions Columbia students participate in. They lead your eye in from the grey and cold outside where bystanders are. The parade is filled with creatures I like to draw in my free time, they manifest in my mind as joyous and caring spirits. They're meant to look a bit odd, but inviting and approachable.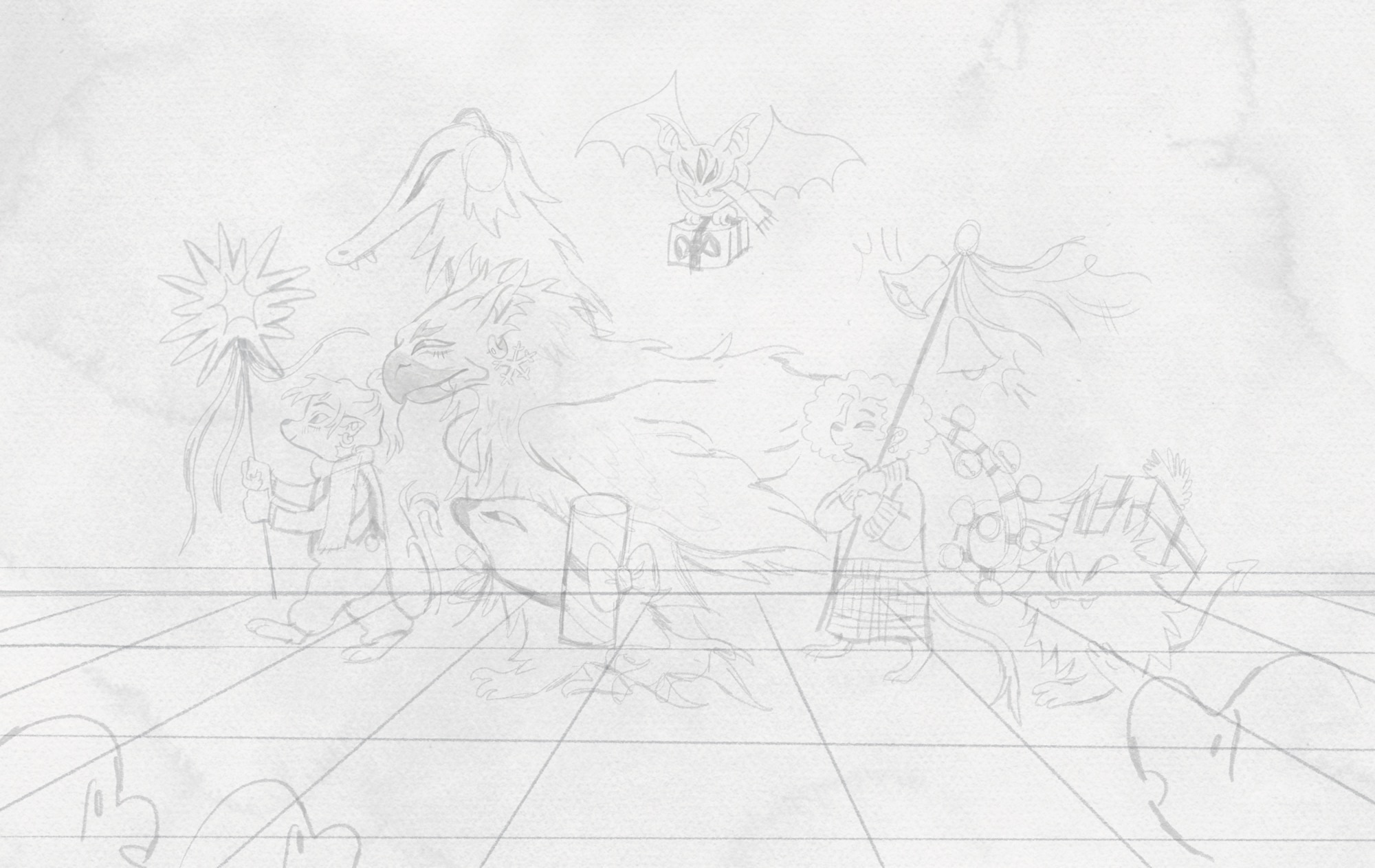 Work in progress sketch by Yulia Yrkoski
How have you benefited from the process of designing this year's illustration and selling with ShopColumbia?
As I was designing the display, I had to consider a lot of factors that were very new to me. A lot of people would see it, so it had to be good. And I know how to make good art, I think that part is easy. What's really hard is making it mine. I wanted to stay true to myself- draw how I do it when I'm doing it for fun instead of trying to learn some new flashy techniques to impress the crowd. Something else I had to consider was the material factor of this artwork- how it would print, the colors that matched together, what characters go well with the crowd.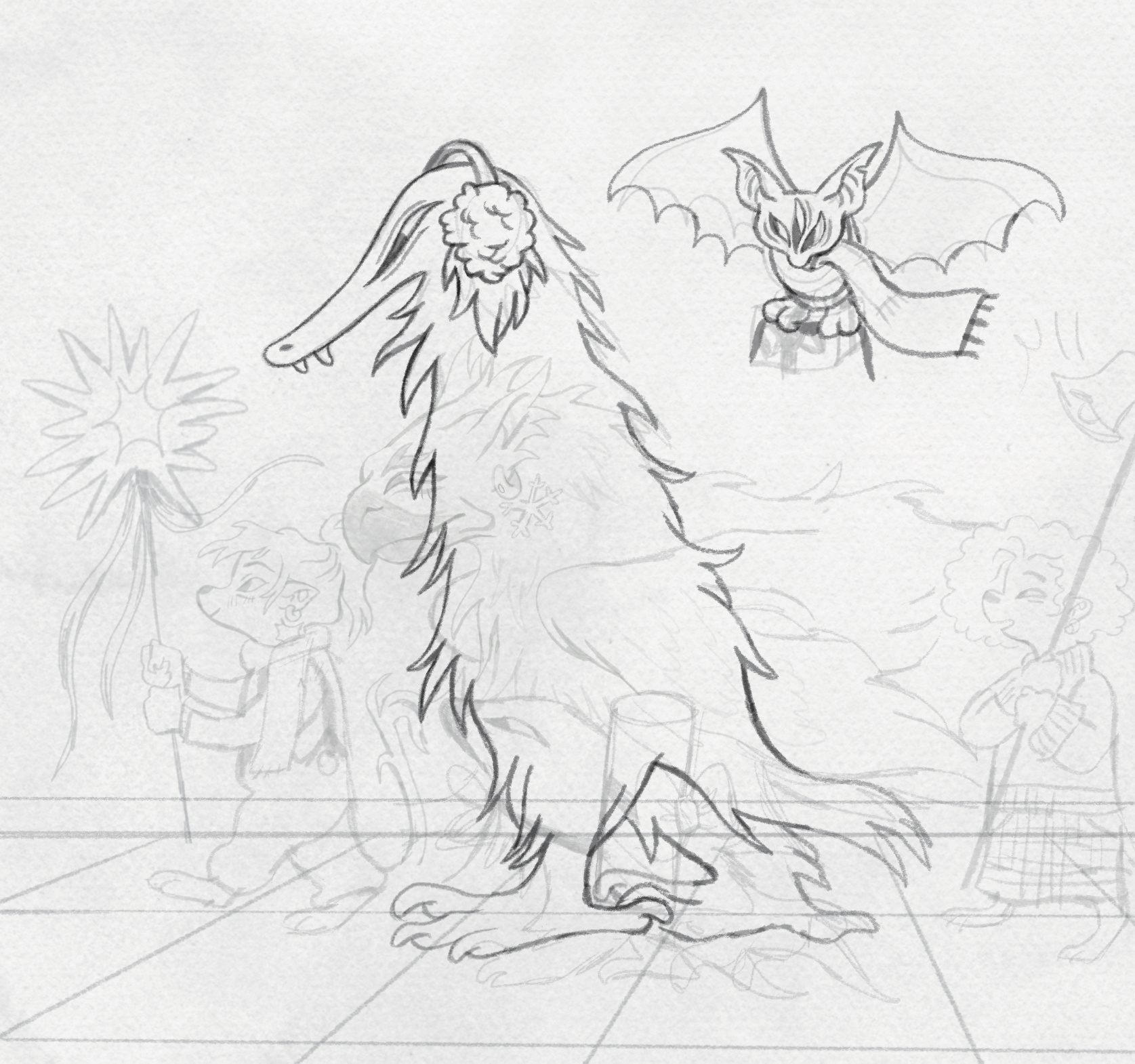 Work in progress sketch by Yulia Yrkoski

What are you most looking forward to during the holidays? Do you have any favorite holiday traditions? 
I'd describe myself as an expert gift giver, it's a sport to me. I'm really excited to make personalized gifts for as many of my loved ones as I can. I'm very much looking forward to the little pickles and mushroom soup I'll eat on Christmas Eve. There are also these special chocolates my mom likes to buy from the Polish deli, they taste very unique and the packaging they come in is in the shape of an icicle.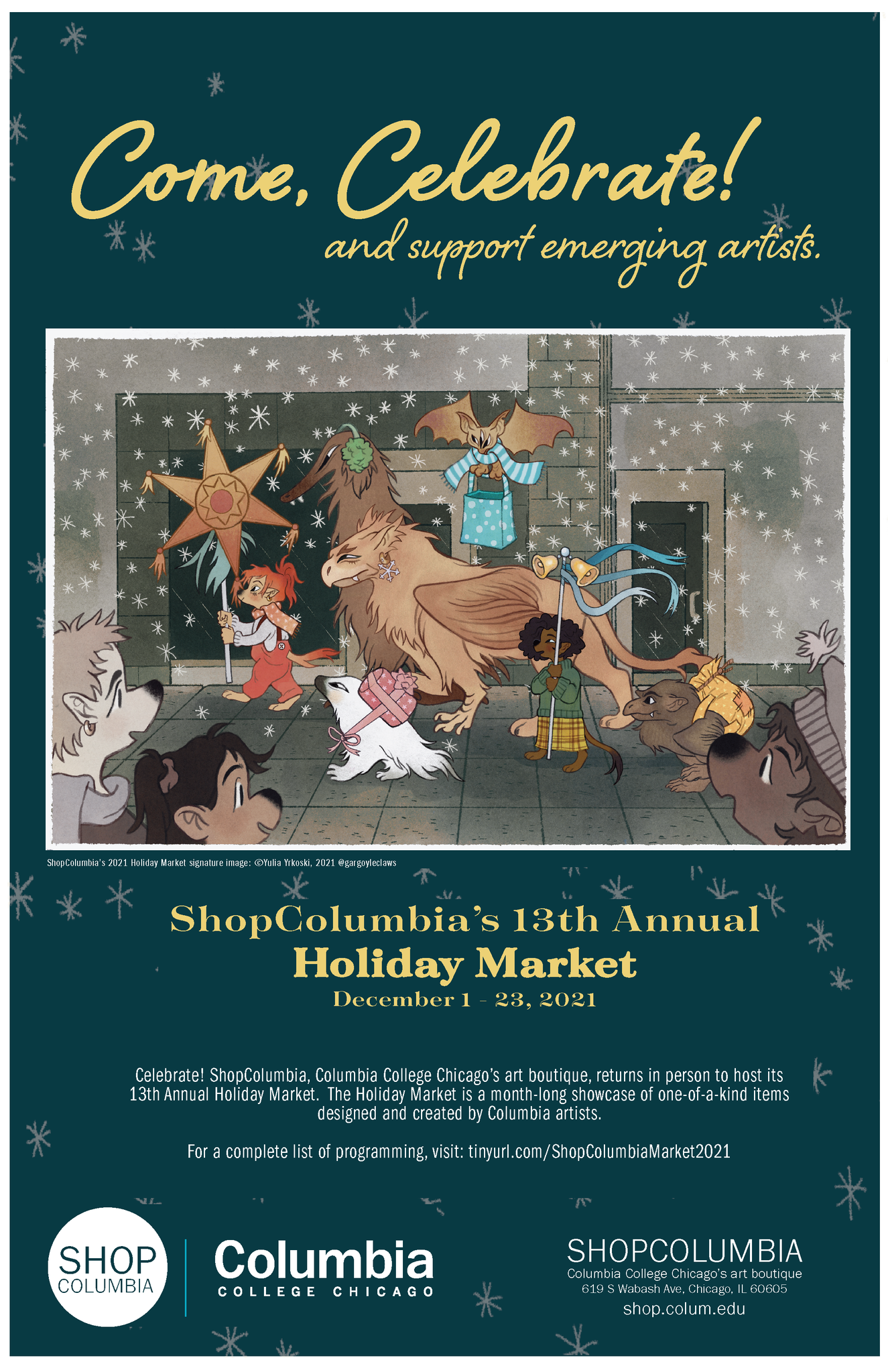 ShopColumbia's Holiday Market 2021 Poster featuring signature image by Yulia Yrkoski
Give us an update on any recent projects/artistic life events; what's next for you?
Recently I've been putting a lot more thought into the physical things I make. In my printmaking class I've been very inspired so I plan on continuing. I want to make more prints and spend more time independently working on a solid portfolio. It's my final semester in Spring 2022, I hope to dabble in some different mediums before I'm on my own.