MEET THE ARTIST



Ben Hullinger
Graphic Design, 2019


What work do you currently have at ShopColumbia?
Letterpress prints and earrings.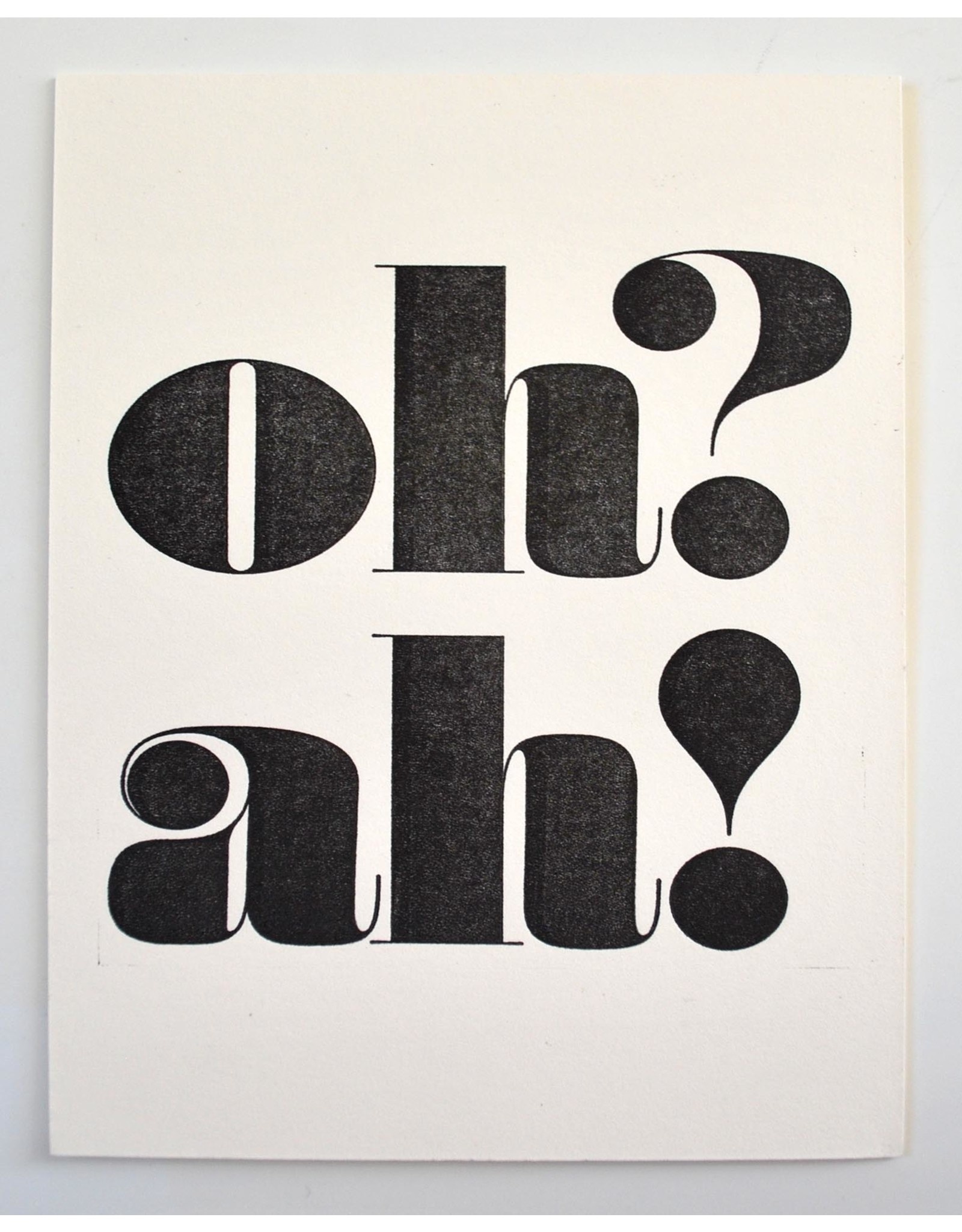 "Oh? Ah!" letterpress postcard print by Ben Hullinger, $6

What inspired you to create this series of work?
Inspired by the works of Herb Lubalin, Tom Carnase, and John Pistilli, I decided to create my first typeface. I posted an early version of my font on the /r/typography subreddit, which within 24 hours became the top post of the month. I attended the Society of News Design 2019 Conference and met with Roger Black, co-founder of the Font Bureau to get advice on putting the finishing touches on my font. This project was selected to be showcased during Columbia's Manifest celebration as a physical installation, and the letterpress prints were on display at ShopColumbia's 'Works on Paper'.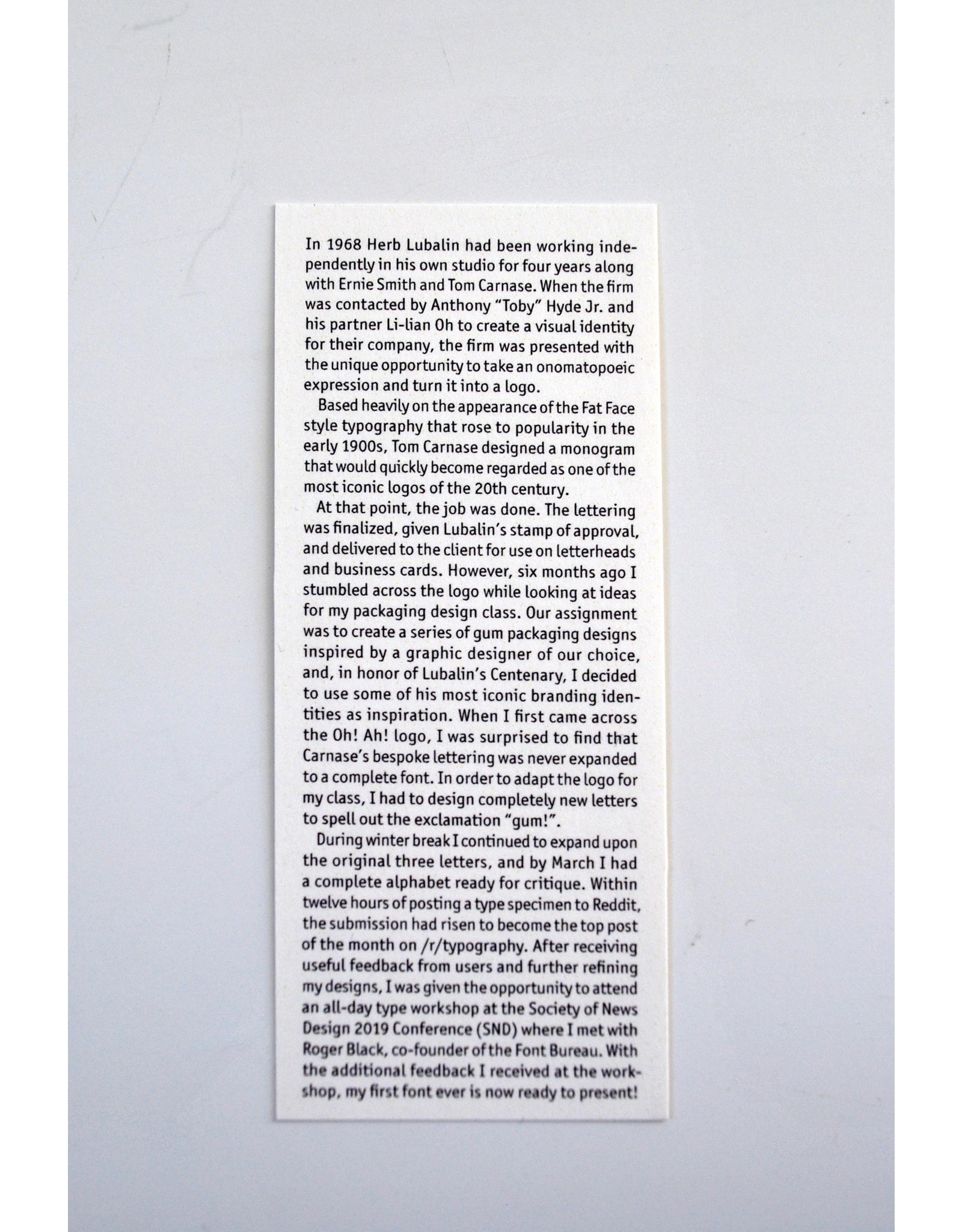 In what ways have you benefited from being a ShopColumbia artist?
ShopColumbia has helped me realize the value of my work. Being able to put something out into the world and get feedback from people interested in paying for something I made has helped me to be more confident in my abilities as a designer.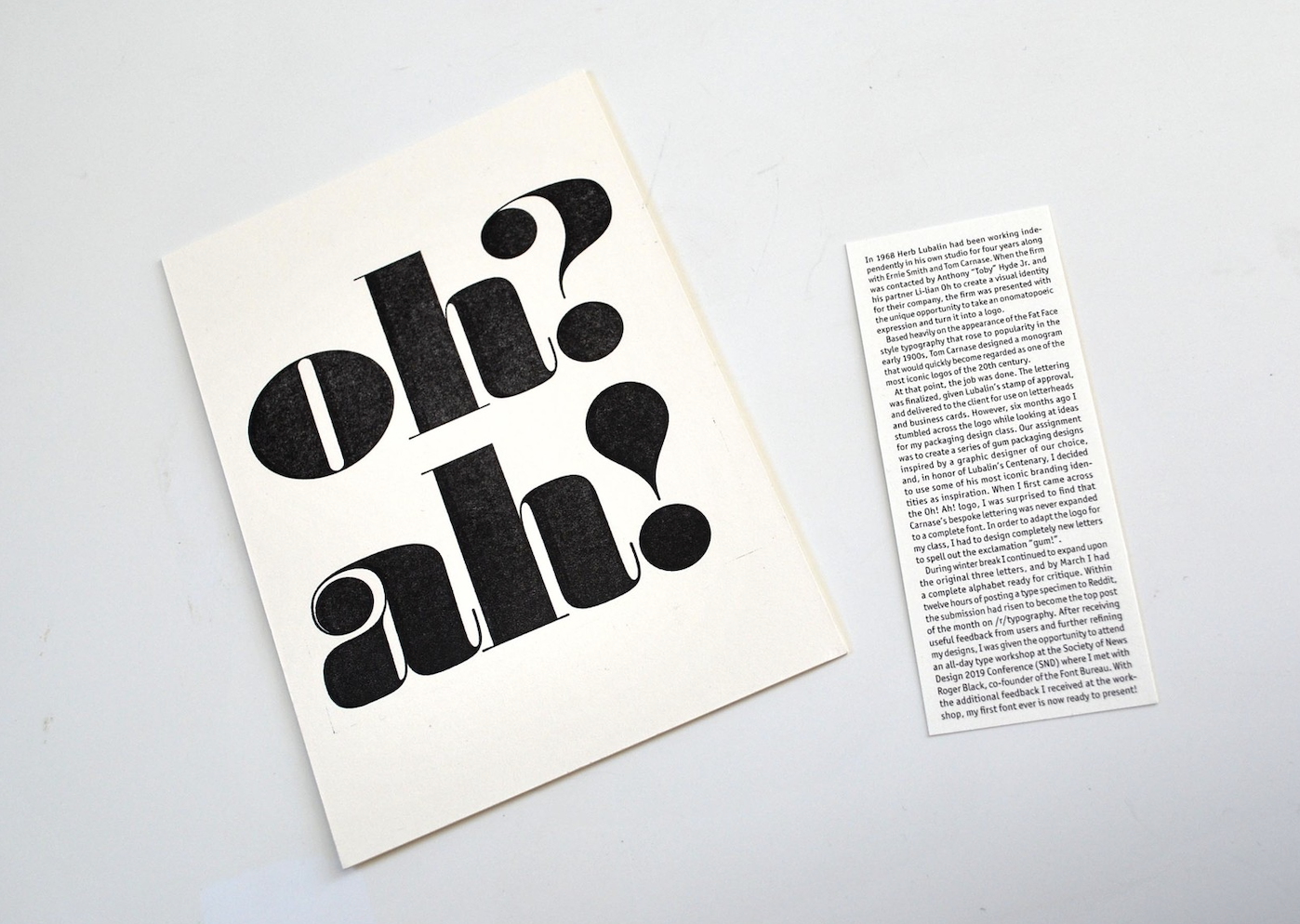 Give us an update about recent projects/artistic life events; what's next for you?
I'm currently working as a graphic designer for AbbVie. I'm still working on type design in my free time and hope to gain enough experience to turn it into a full-time job!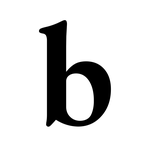 Artist Statement
The thing I pride myself the most in is my inability to give up. From my collection of notebooks filled with unused logo concepts to the hours spent bashing my head against my keyboard trying to get Wordpress to cooperate, I've never thought of quitting. Trial and error is one of my greatest passions in life. I love this stuff, and hopefully my work is proof of that.
Click HERE to purchase Ben's work!