MEET THE ARTIST


Anabelle Chinski
she/her
Illustration, 2023
Artist Statement
Hi, I'm Anabelle! Throughout my time at Columbia, I've experimented with a plethora of media and styles, but over the last few years, I've found my niche working with a mix of traditional and digital illustration. Although my interests in illustration span various markets, I have currently created work in surface design, greeting card, children's book, and architectural illustration. As I've found strengths along my journey of exploring and developing art, I can't wait to see what else the creative path ahead of me has in store!
What work do you currently have at ShopColumbia?

The first series of work I submitted to ShopColumbia featured the seasons of Chicago in the city's most recognizable spots! Between the four prints, the Adler Planetarium, Millennium Park/Cloud Gate, Navy Pier, and Chicago Theater each showcase a different season throughout the year. Recently, I've added an illustration of the Chrysler Building in New York City, and want to expand my architectural illustrations to include landmarks throughout the nation and eventually- the world!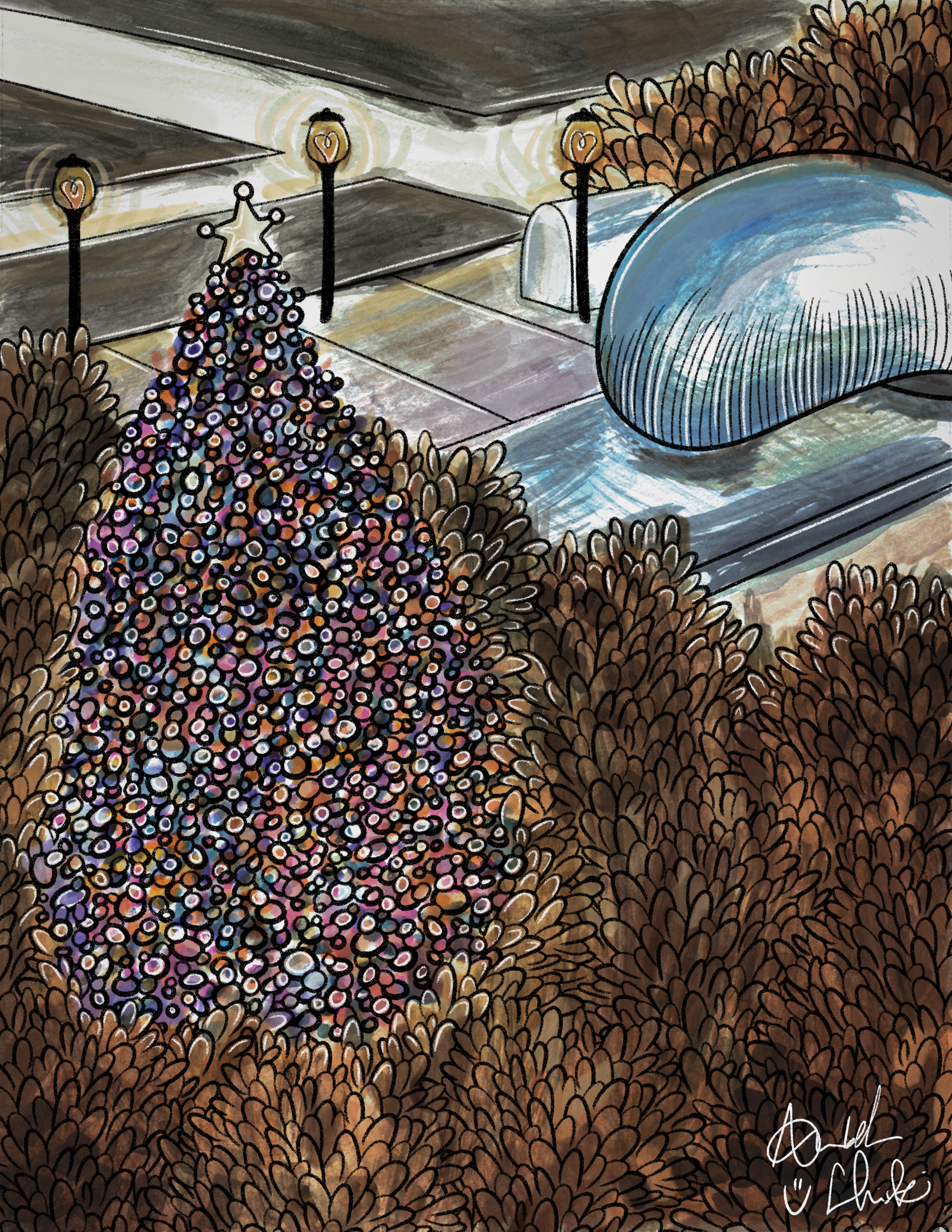 Winter in Millennium Park digital print by Anabelle Chinski, $10 (4x6) / $18 (7x11) / $25 (9x12)

What inspired you to create this series of work?
I was really struggling to find my place within the illustration market and felt overwhelmed with where to begin in carving a path. During my first two years at Columbia, I was primarily creating digital illustrations rather than using traditional media, a complete opposite of my previous practices through high school. I decided to revisit my older work and found that the combination of traditional and digital illustration kick started the creative process behind a majority of my current pieces.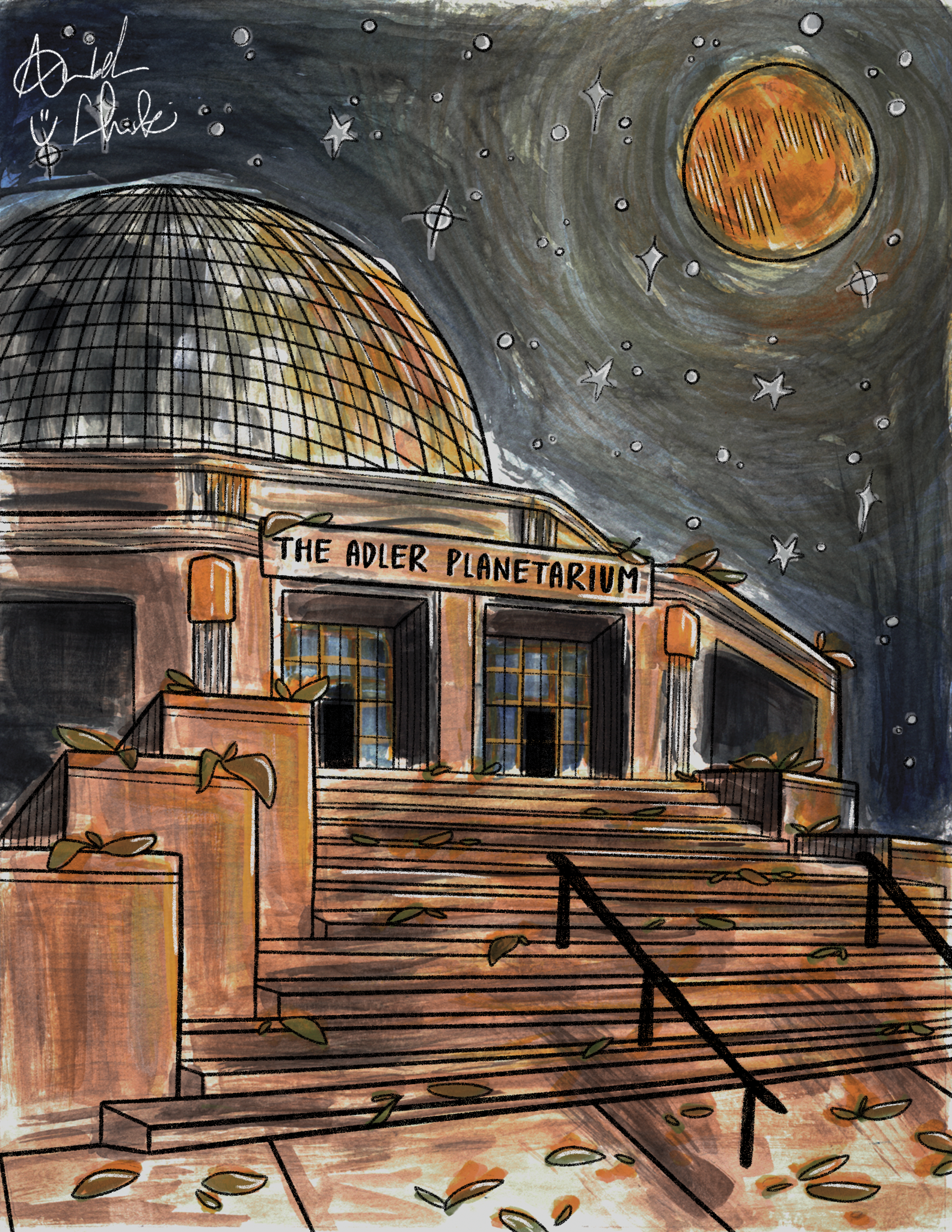 Autumn and the Stars digital print by Anabelle Chinski, $10 (4x6) / $18 (7x11) / $25 (9x12) 

In what ways do you think you have benefited from being a ShopColumbia artist?
ShopColumbia is the first place I've sold my work- I'll never forget the excitement of receiving the email announcing that my illustrations were accepted :) Taking the first step to selling art was really daunting to be, but the experience has been incredibly rewarding thus far. The community that the shop, and Columbia, have created among its artists is super special, and I'm so grateful to be a part of it!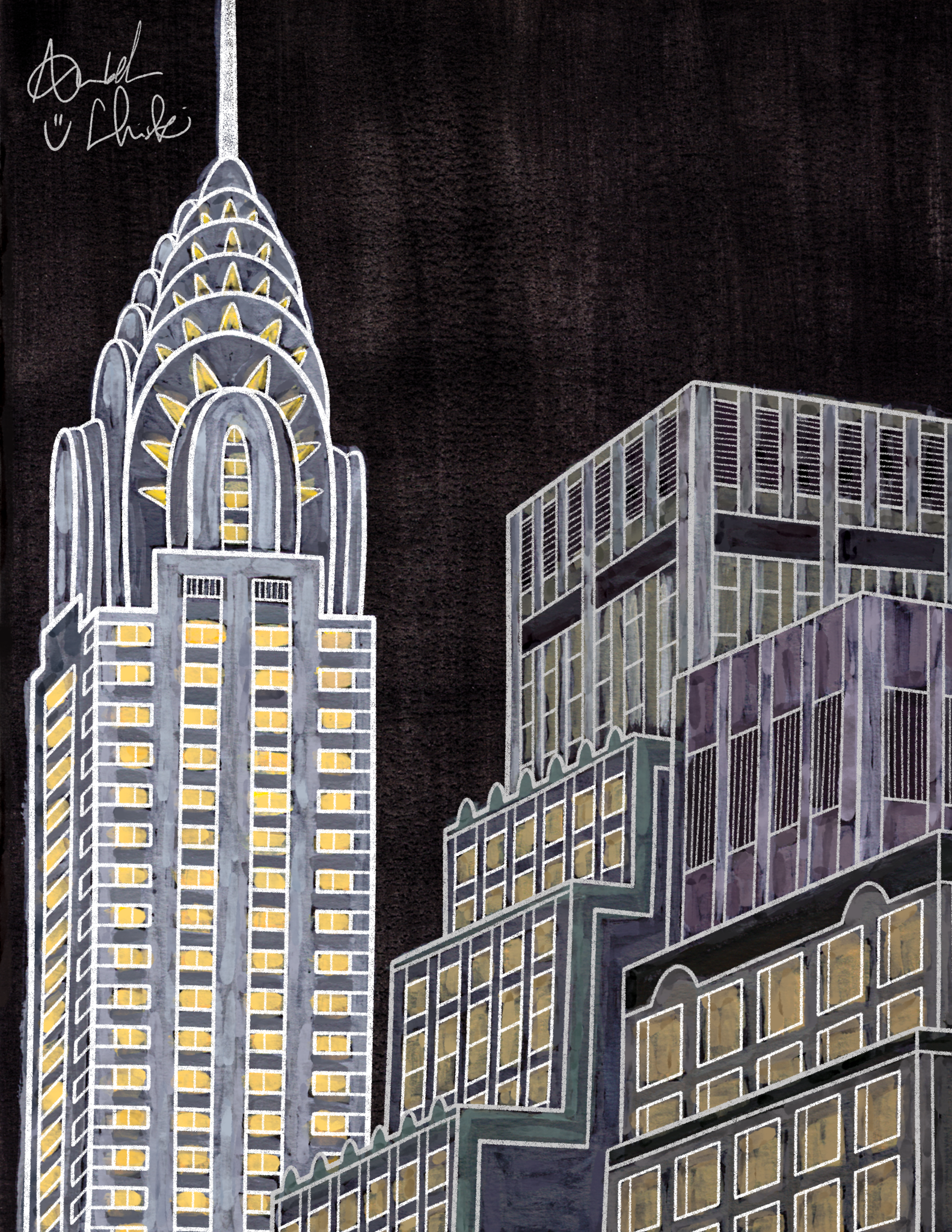 A Night in NY digital print by Anabelle Chinski, $10 (4x6) / $18 (7x11) / $25 (9x12)

Give us an update about recent project/artistic life events; what's next for you?
As of late, I've been working on the balance between school, a part-time job, and commissions. While it certainly feels as though this is the busiest I've been thus far in my college career, I can see the progression I've made during my time at Columbia through both my illustrations and personal life. My interest in the illustration markets continues to expand as I learn more about the field, so I honestly don't know which project I'll delve into next- but I'm excited nevertheless!


Shop more of Anabelle's work in-store and online!