Julia Arredondo
Book and Paper MFA, 2020
https://curanderapress.info/

What do you currently have in ShopColumbia?
I've got the Student Debt Be Gone prayer candle, the Good Hair Day prayer candle, the Find Me Bandmates prayer candle and the Crushing On You candle.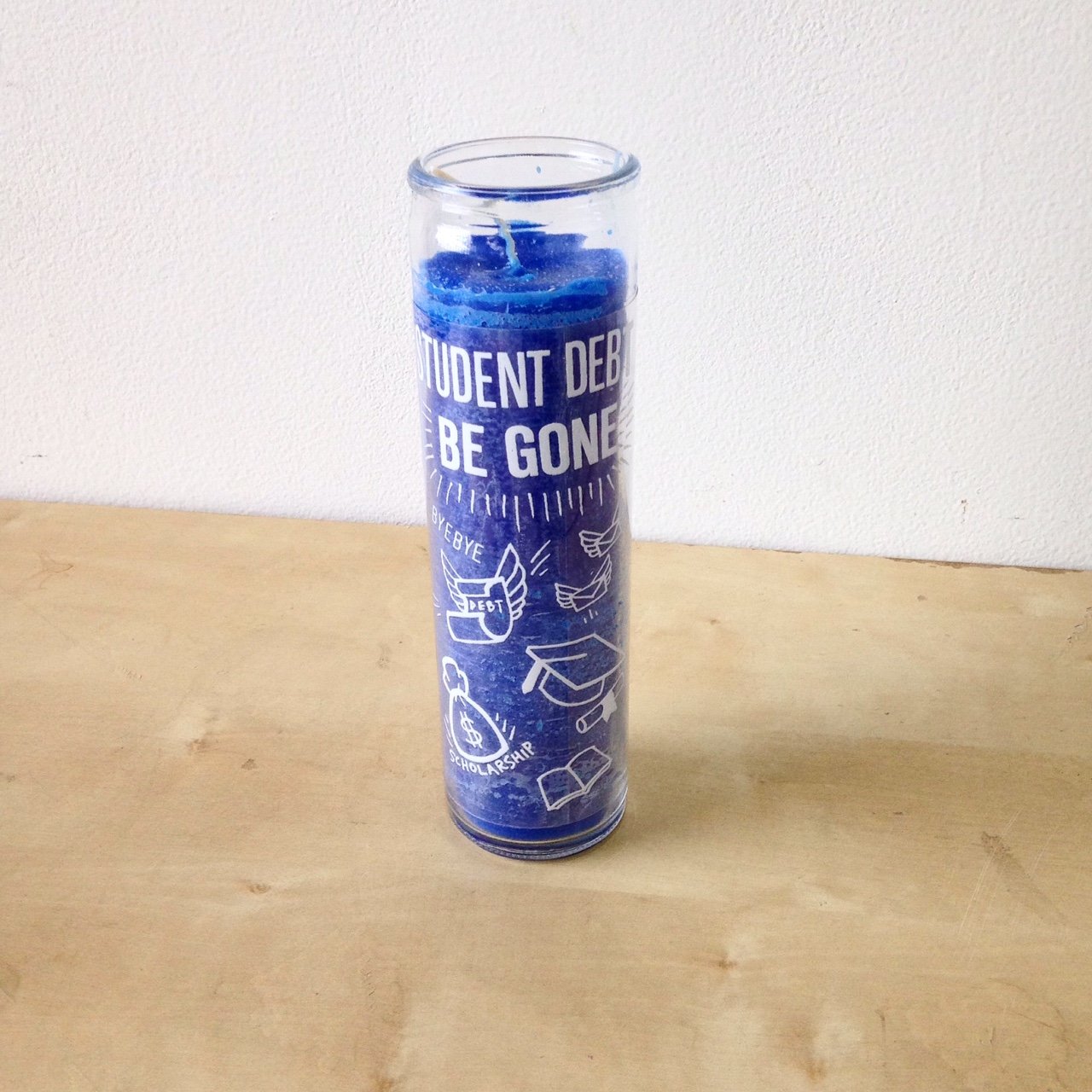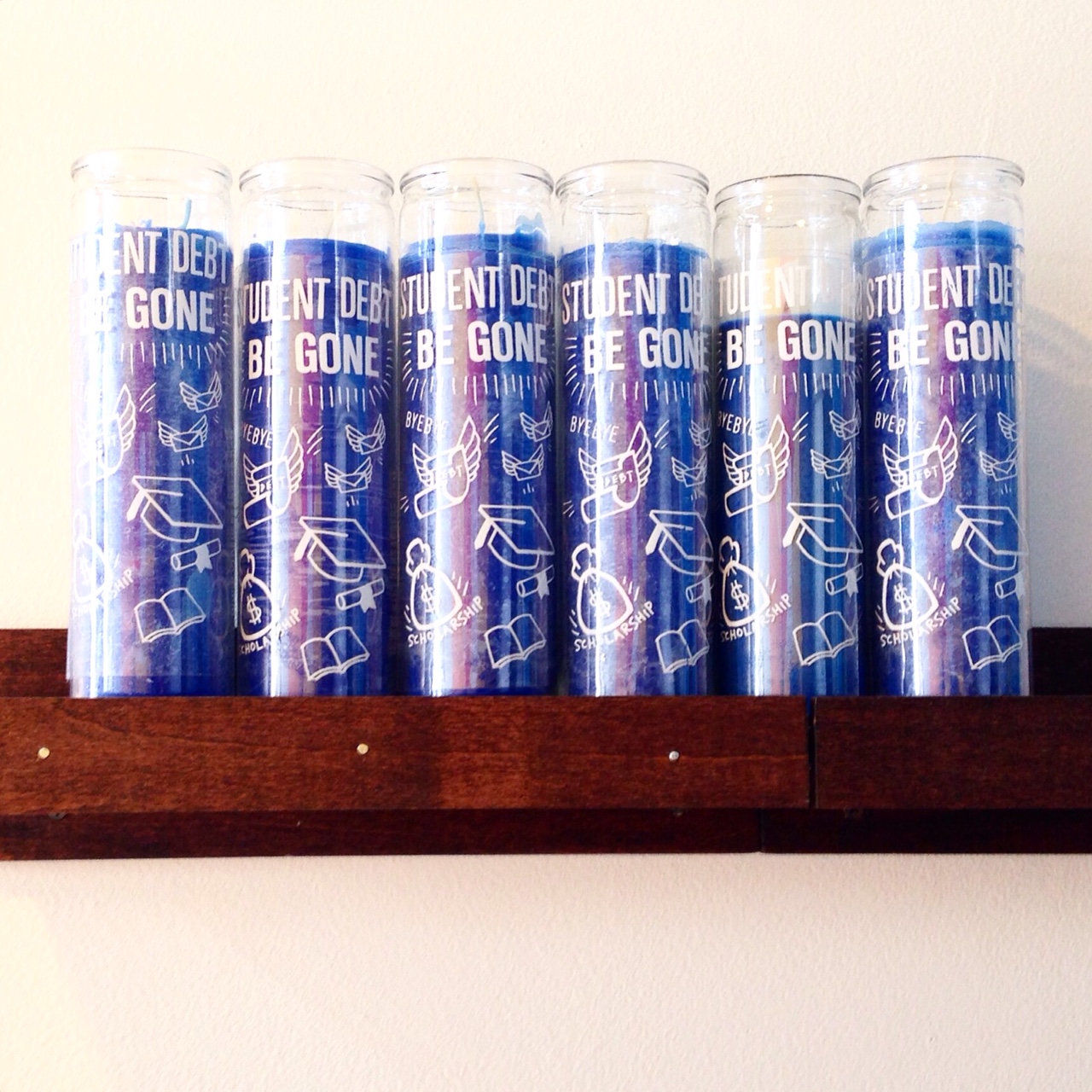 "Student Debt Be Gone" Prayer Candle by Curandera Press- $15.00

What inspired you to create this series of work?  


Botánica culture has been an inspiration to both my creative and spiritual practices, so I wanted to insert myself into those alternative spaces...but create a more contemporary twist to the uses and reasons for these spiritual tools. The candles that I make are made with modern purposes in mind, but they are definitely playful.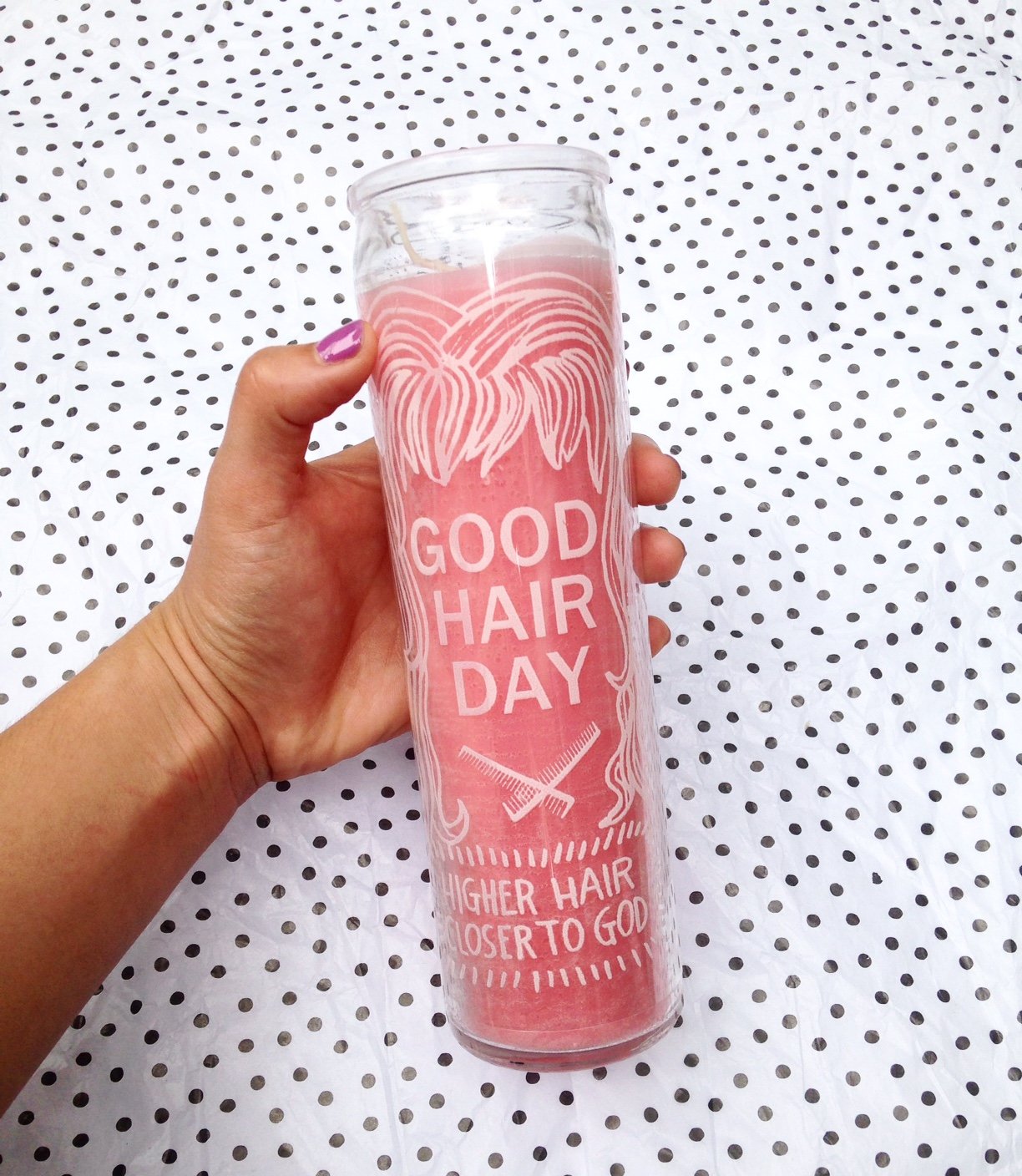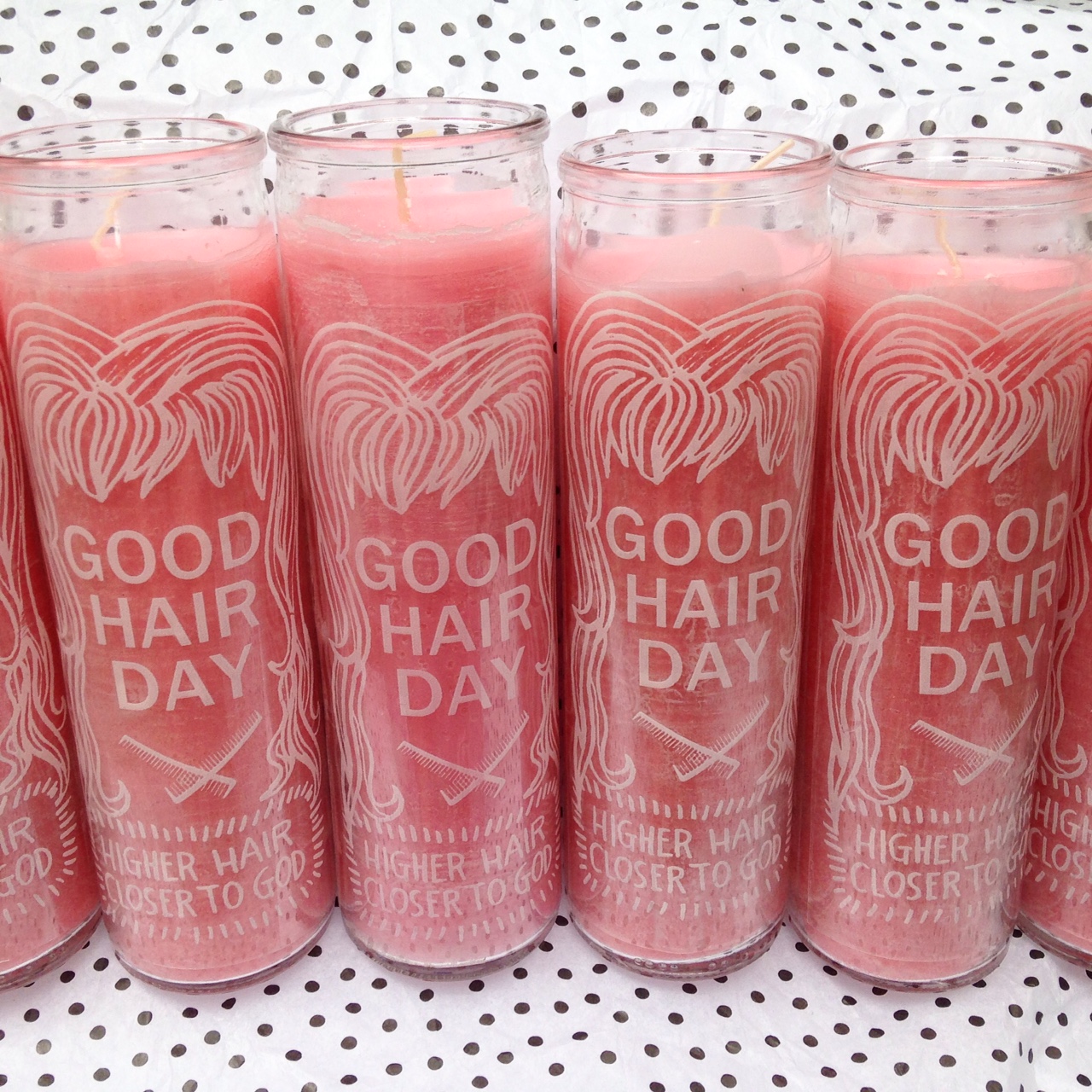 "Good Hair Day" Prayer Candle by Curandera Press- $15.00

In what ways do you think you have benefited from being a ShopColumbia artist?
ShopColumbia has offered so much opportunity in the year that I have been involved, ranging from working at Expo Chicago to getting solo art exhibits and even to hosting experimental performances inside of the retail space. ShopColumbia is particularly interesting to me because it encourages artists to explore entrepreneurship, as opposed to traditional approaches like waiting for gallery representation. I really respect that approach and appreciate all of the support ShopColumbia offers with feedback and retail suggestions. It's like an incubator of sorts for small, Chicago-based start-ups.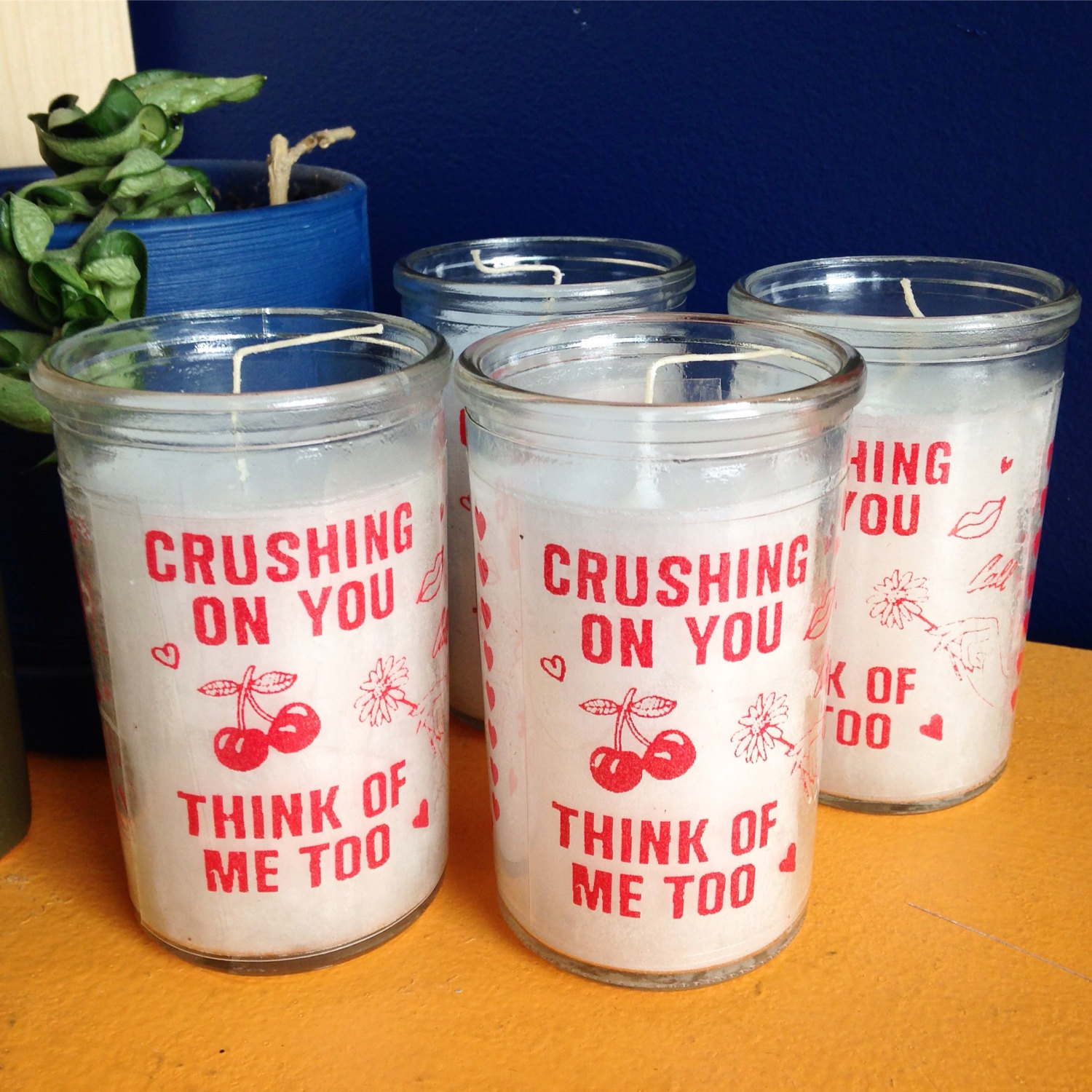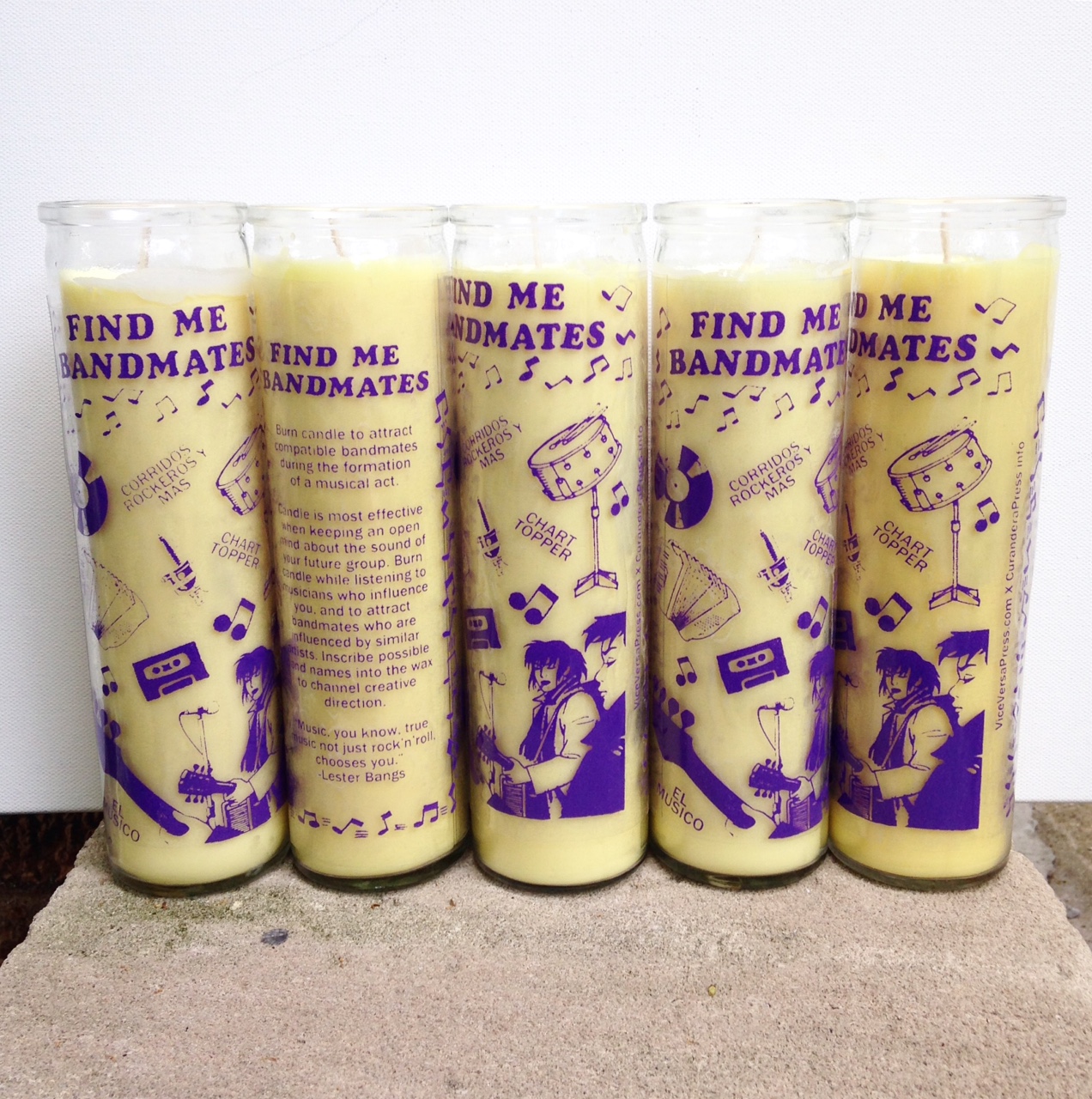 "Crushing On You" & "Find Me Bandmates" Prayer Candles by Curandera Press- $12.00, $15.00
Give us an update about recent projects/artistic life events; what's next for you?
I'll be attending a fellowship at the Haystack Mountain School this summer where I will be learning to use a sewing machine. In the Fall, I'll be exhibiting new work at the Columbia College President's home which I'll be creating upon my return to Chicago in late July. Other than that, I'm really trying hard to relax this summer.