March of Miniatures is an annual spotlight exhibition curated by ShopColumbia staff that showcases work from Columbia College Chicago current student, graduated alumni, faculty, and staff artists.

This year's exhibition is showcased virtually here on ShopColumbia's blog, webstore, and in a VR Spotlight Exhibition. All work is available for purchase in 8" x 8" digital prints and 3" x 3" vinyl stickers on ShopColumbia's webstore; click the links below each featured artist work to purchase!




VIRTUAL REALITY (VR) SPOTLIGHT EXHIBITION
For the VR Spotlight Exhibition of March of Miniatures: Digital Edition 2021 click HERE



FEATURED ARTISTS


I'm a Chicago-born and Chicago local artist who's inspirations come from the world around us to worlds beyond. Growing up watching cartoons and playing video games I was motivated to pursue my artistic interests and aspire one day to do the same for someone else.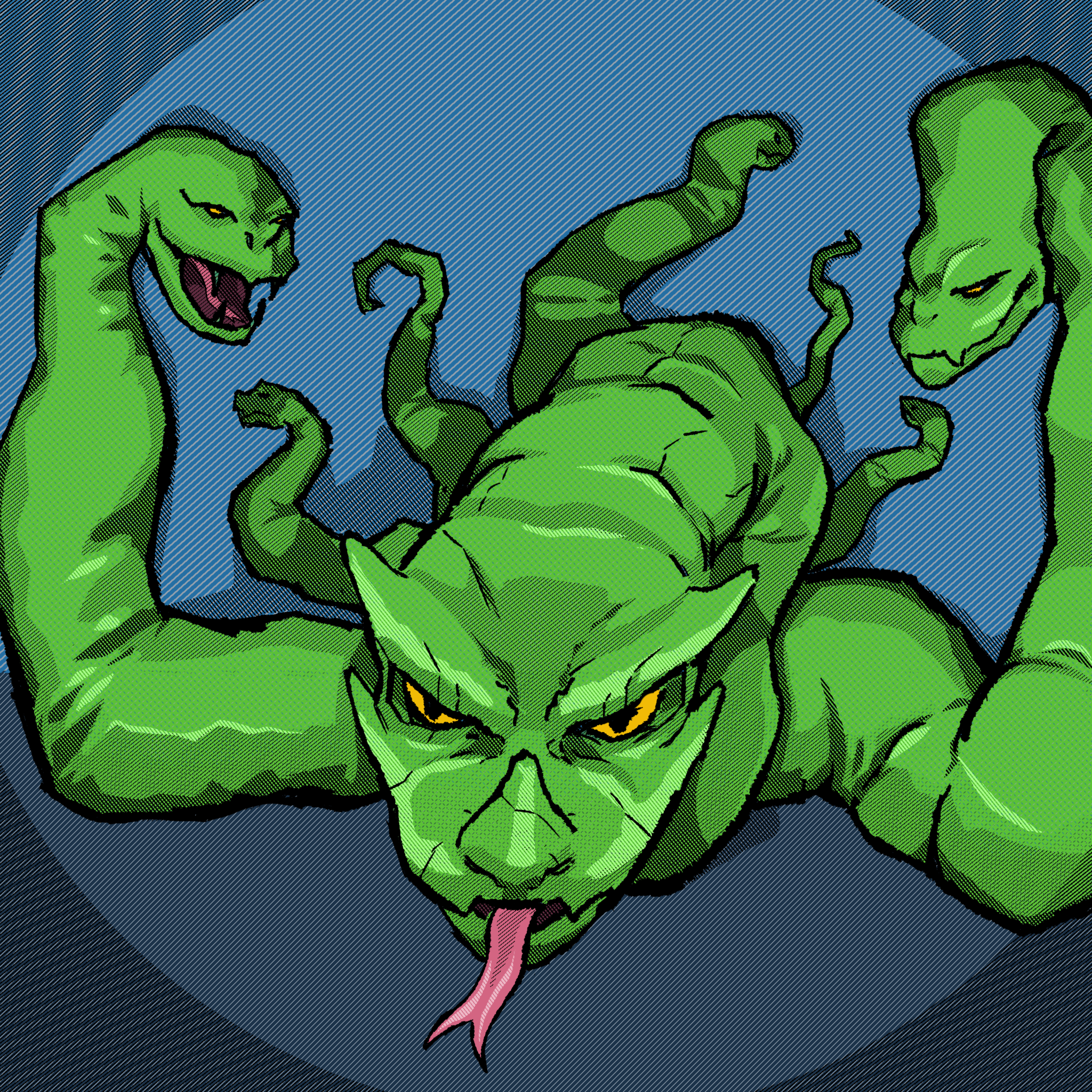 The Lernaean Hydra by Raymond Abad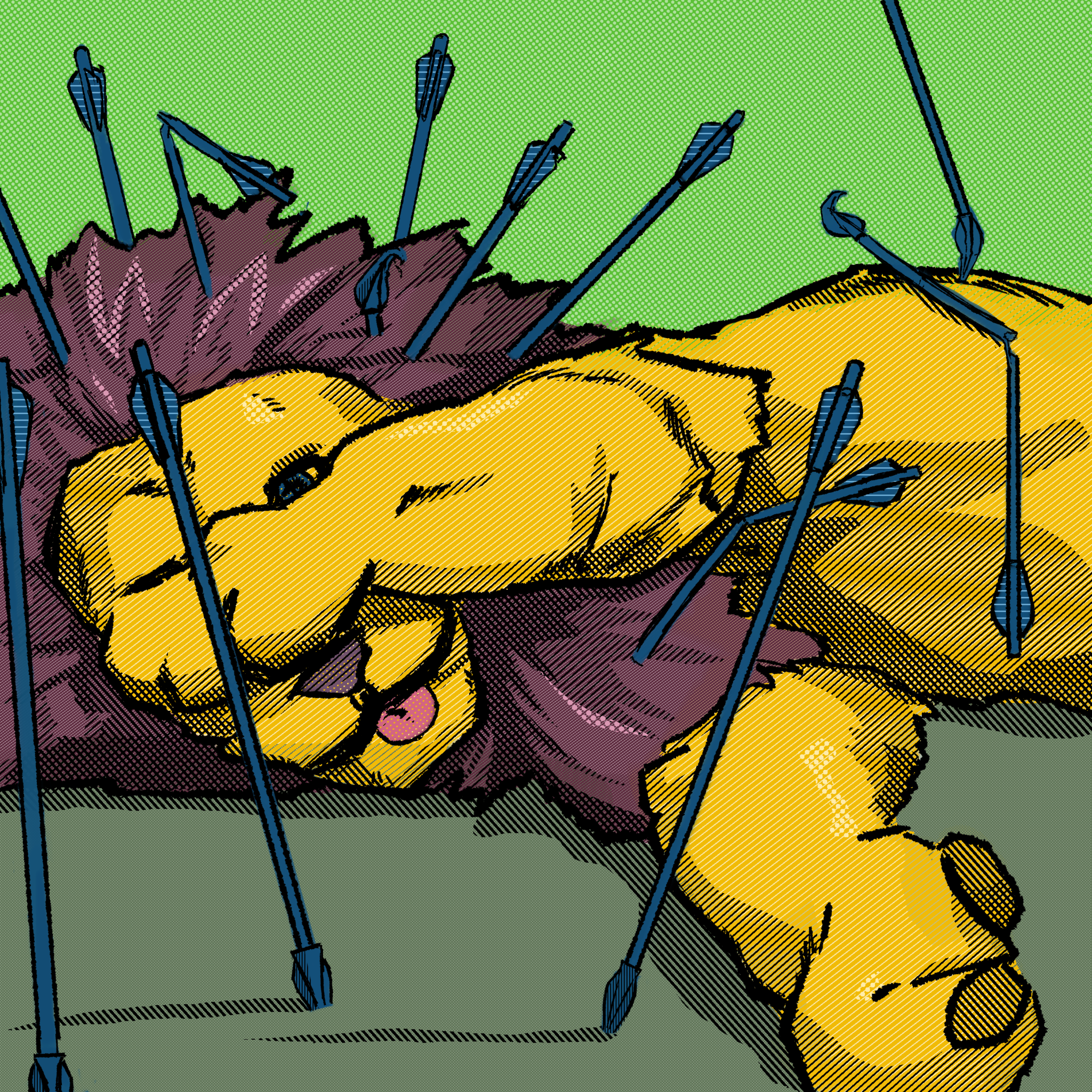 The Nemean Lion by Raymond Abad

PURCHASE HERE



Yasmin Berryhill / Yeuros
Illustration, 2021
I am a creative from Chicago, eager to express myself and spread positivity.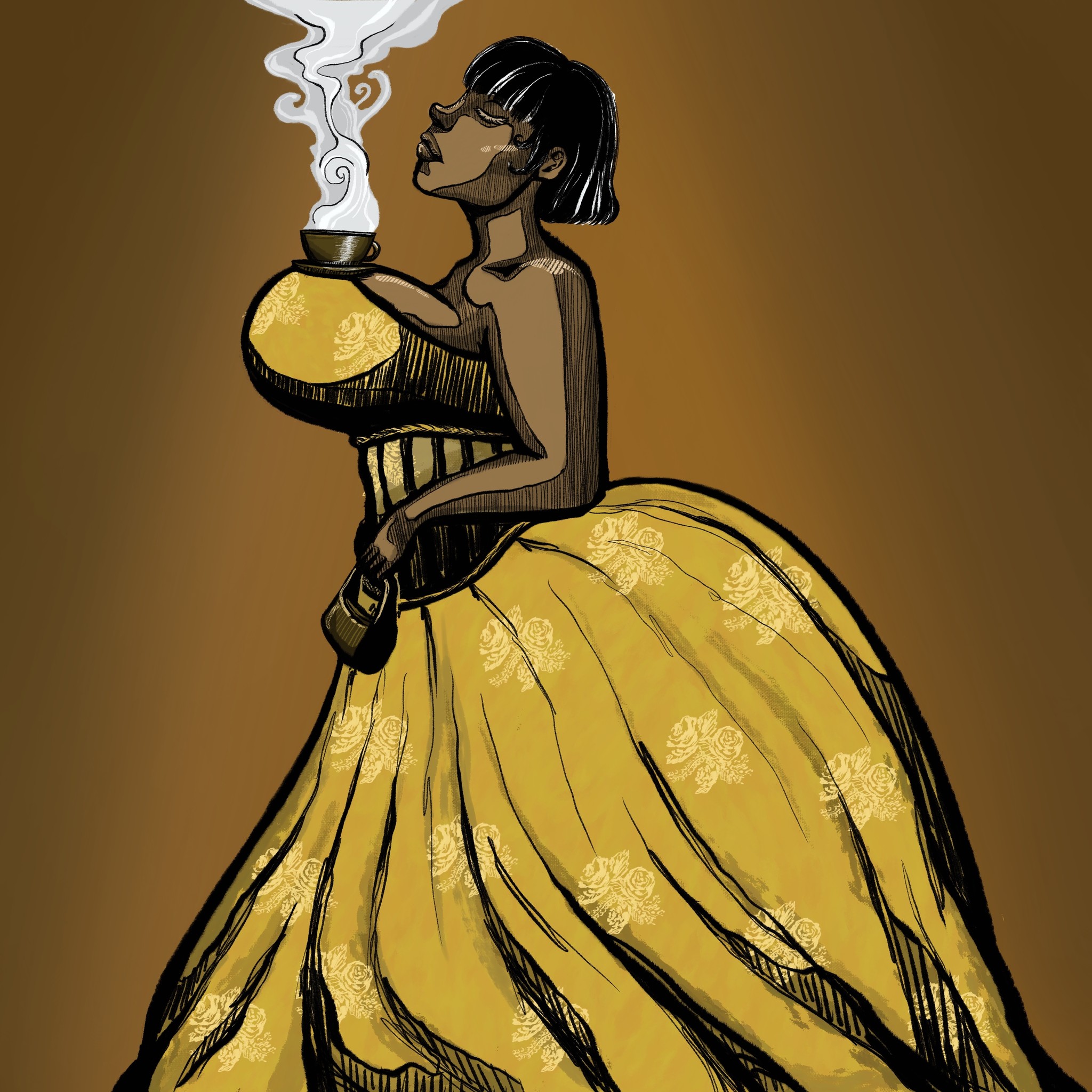 Big Girls (yellow) by Yasmin Berryhill / Yeuros

PURCHASE HERE



I'm Nik, I'm from the Chicago area, and I love mythology and fantasy :)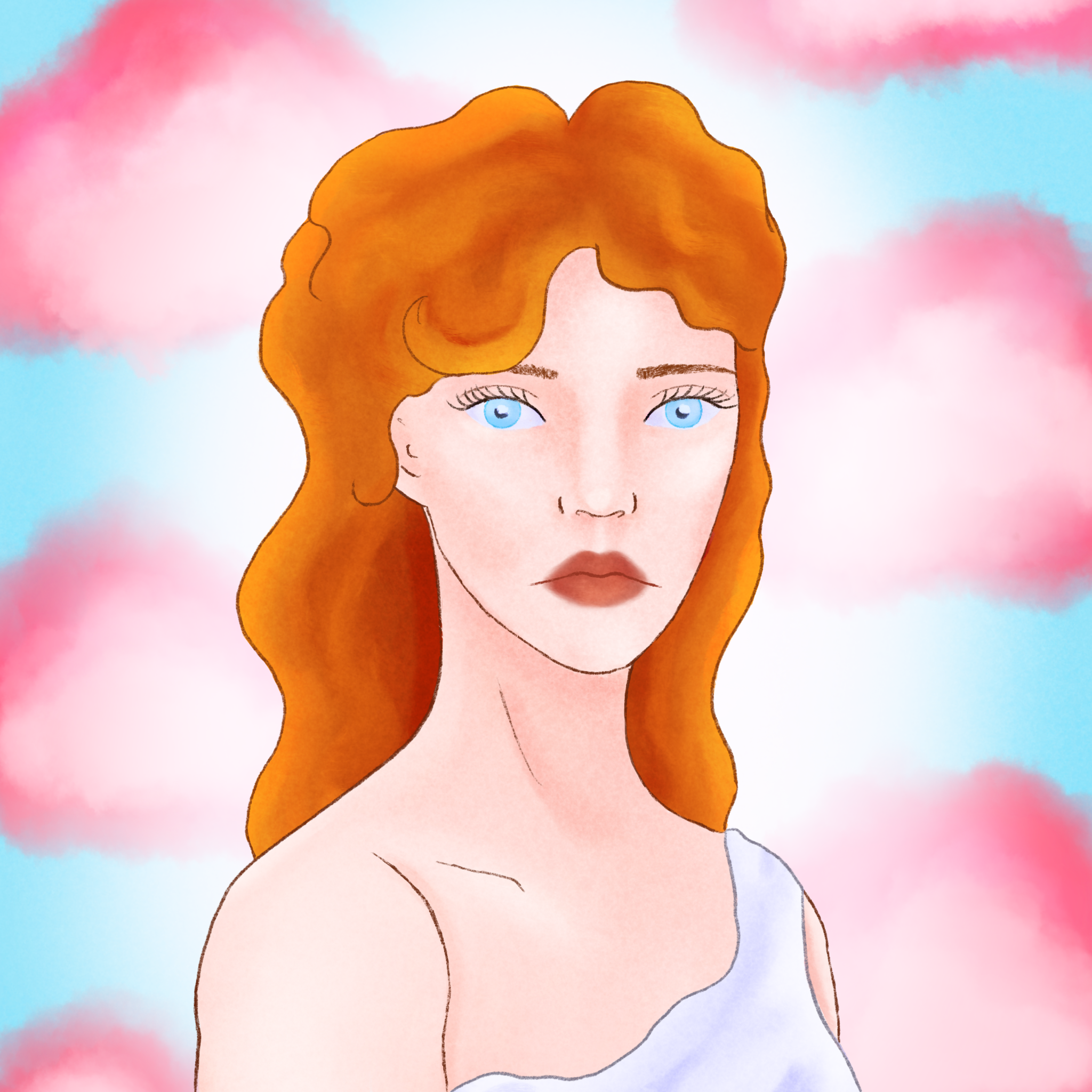 Aphrodite by Nik Brecht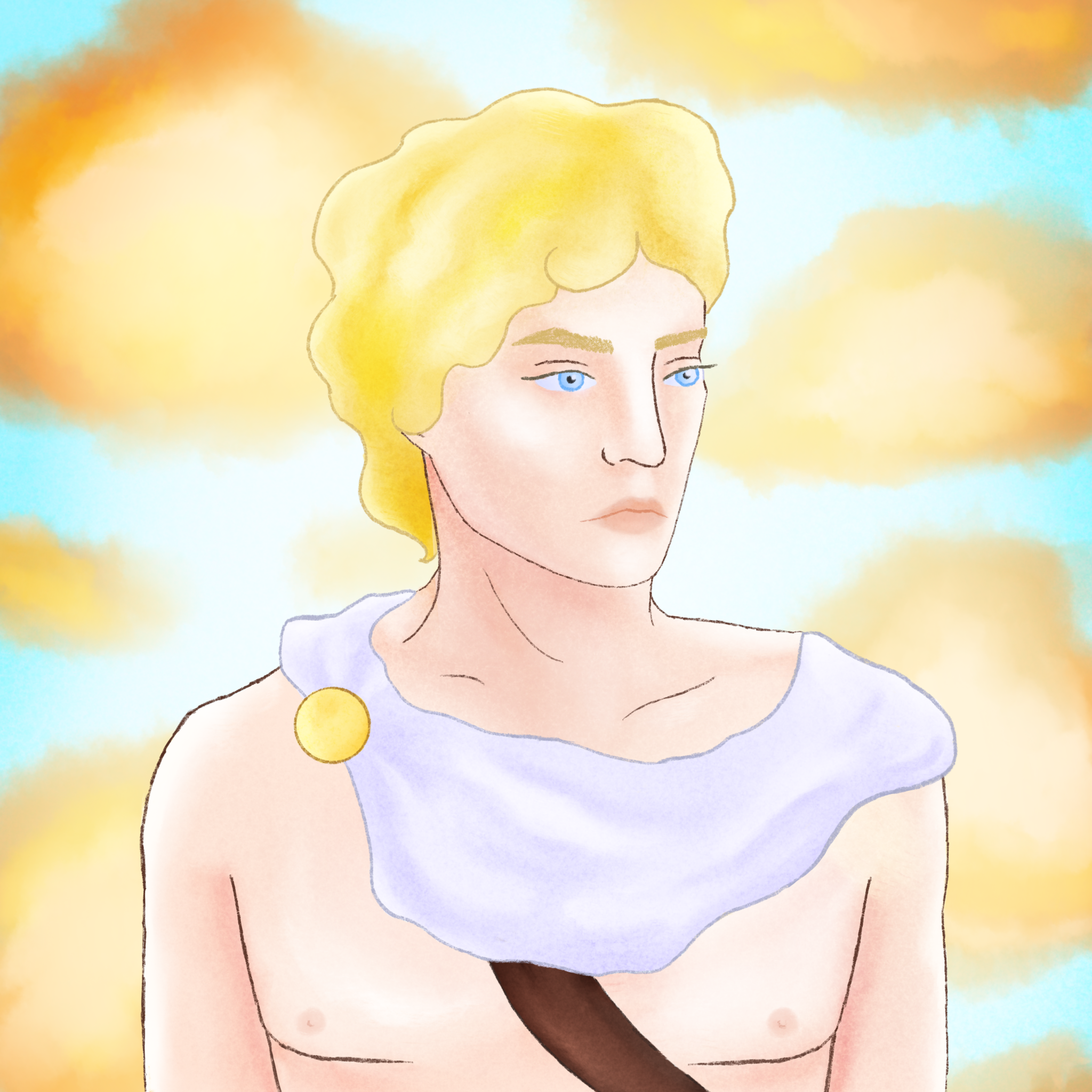 Apollo by Nik Brecht

PURCHASE HERE



Hi! My name is Laura Bronson and I'm from Anchorage, Alaska. My love for animals and bright colors often inspire my work.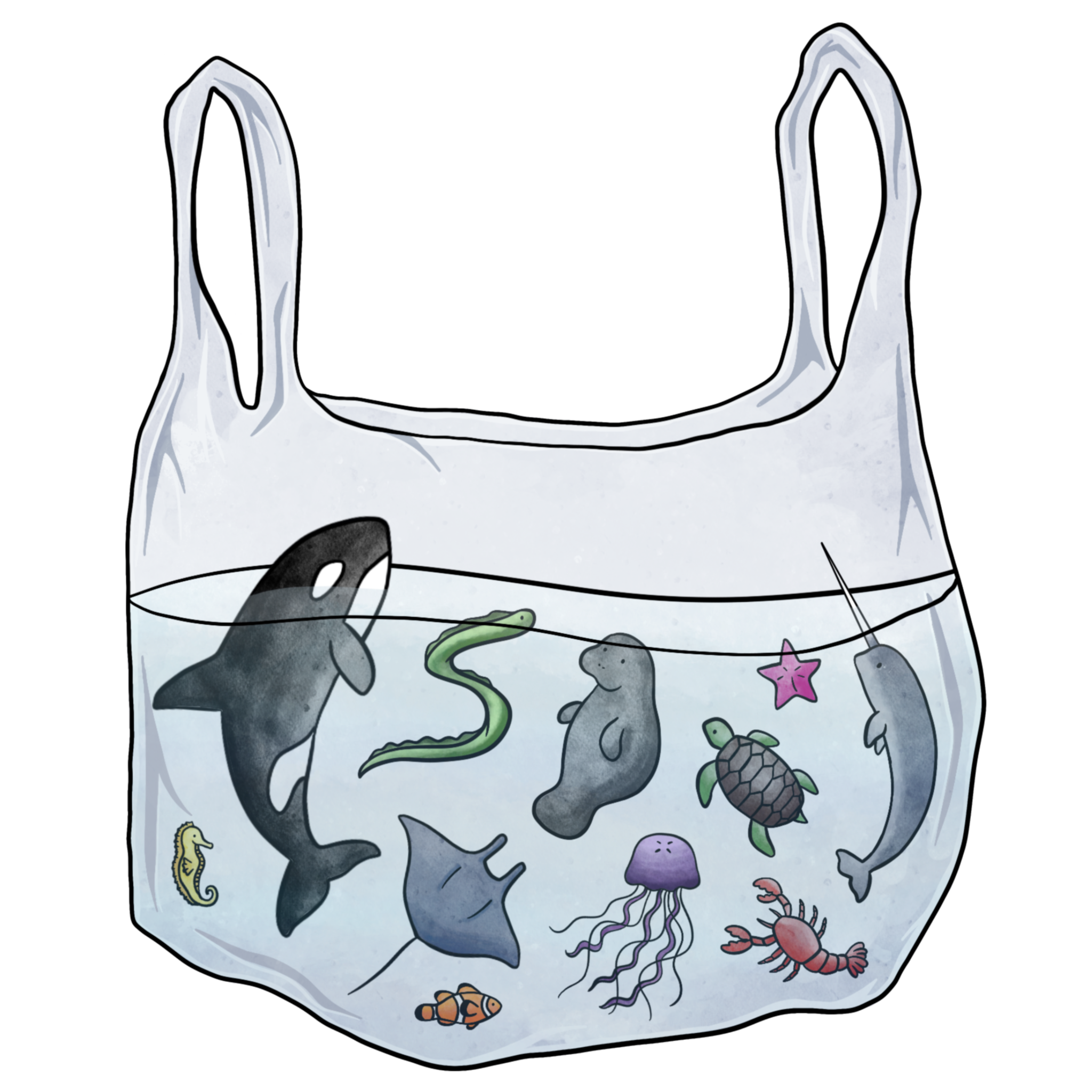 Ocean Bag by Laura Bronson

PURCHASE HERE



My name is Ryan Brumback, I am a digital artist currently based in Chicago. I use color and strange backgrounds to exaggerate and bring out certain aspects of people and objects. Coming from a traditional background, I try to emulate traditional materials digitally by using specific ink brushes and the flat brush on Procreate.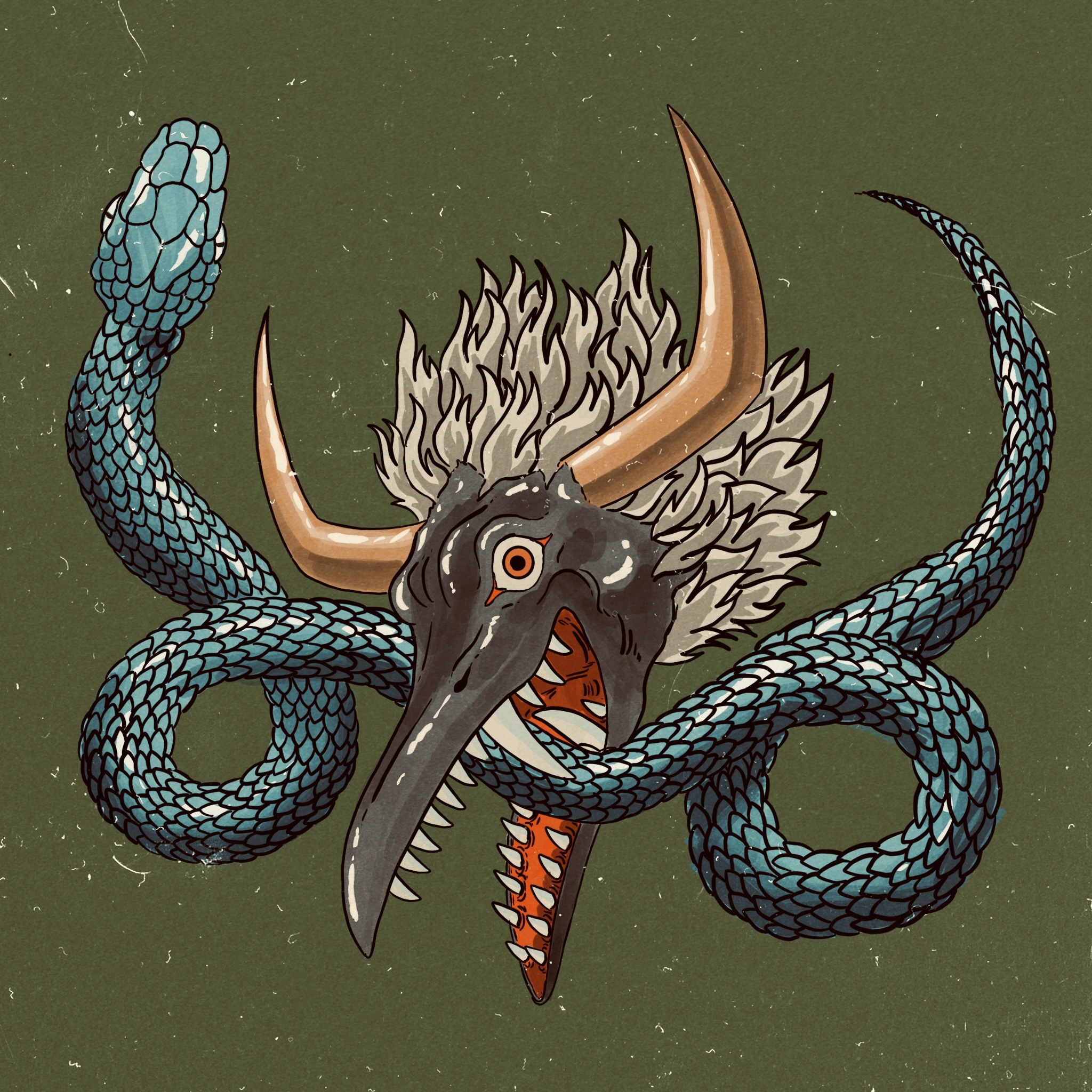 Garuda Mask by Ryan Brumback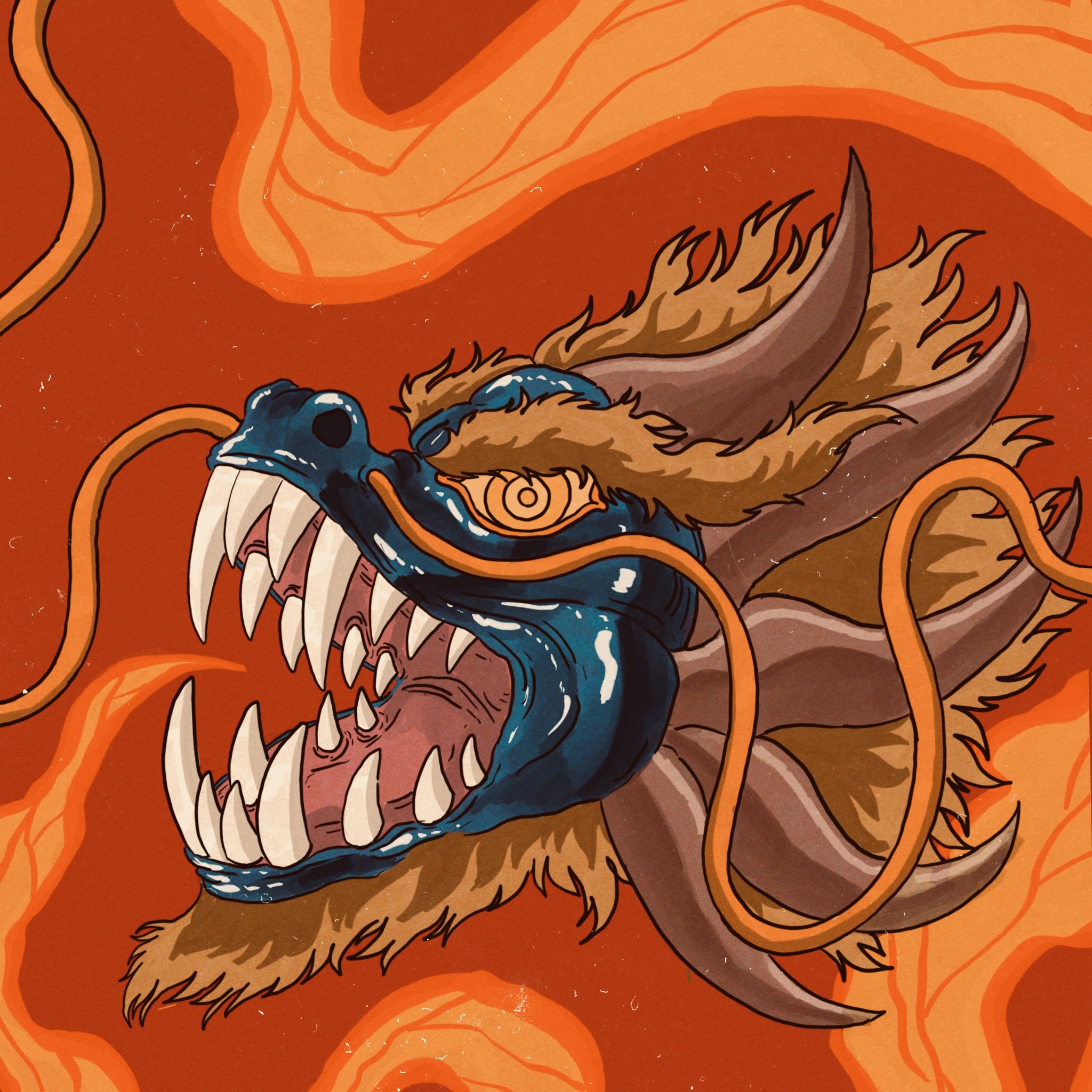 Dragon Mask by Ryan Brumback

PURCHASE HERE



Jen is a Hispanic Chicago based artist whose work focuses on comics and zines. She aims to be honest and open in her work whether it be for a fictional story or an autobiographical narrative. Jen works in equal parts digital and traditional with everything going through her sketchbook at least once. When she isn't drawing, Jen likes to rematch animated movies and go out to the park.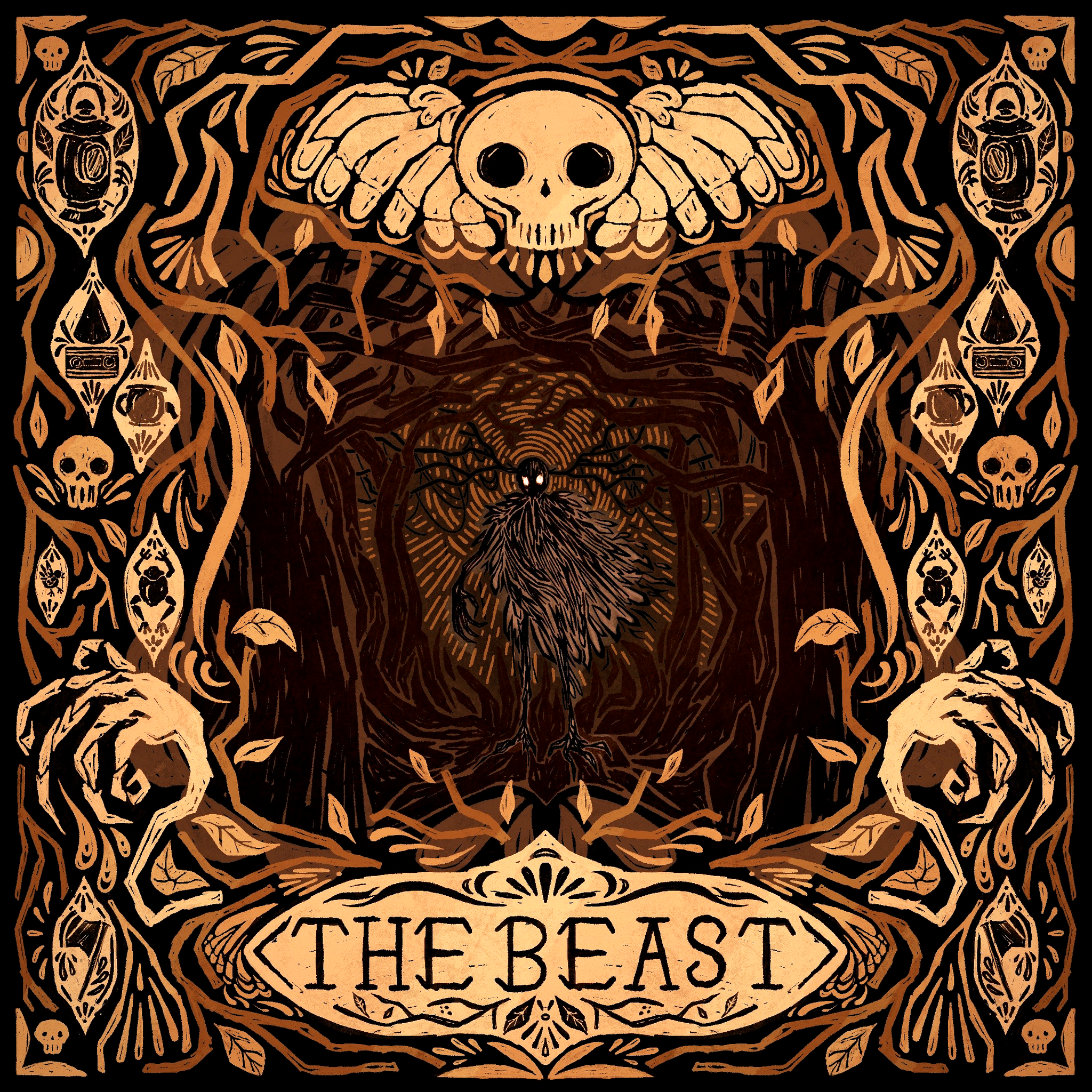 The Beast by Jennifer Chavez

PURCHASE HERE



Rebecca Chrabaszewski / OrioleGardens
Illustration, 2023
Hello, I'm Rebecca or Becca Chrabaszewski! I was born in Chicago and was raised in Northwest Indiana. I do a lot of character and environment illustrations, as well as botanical illustrations! I get most of my inspiration from traveling, foliage, and fantasy elements from games, film, and books I've read.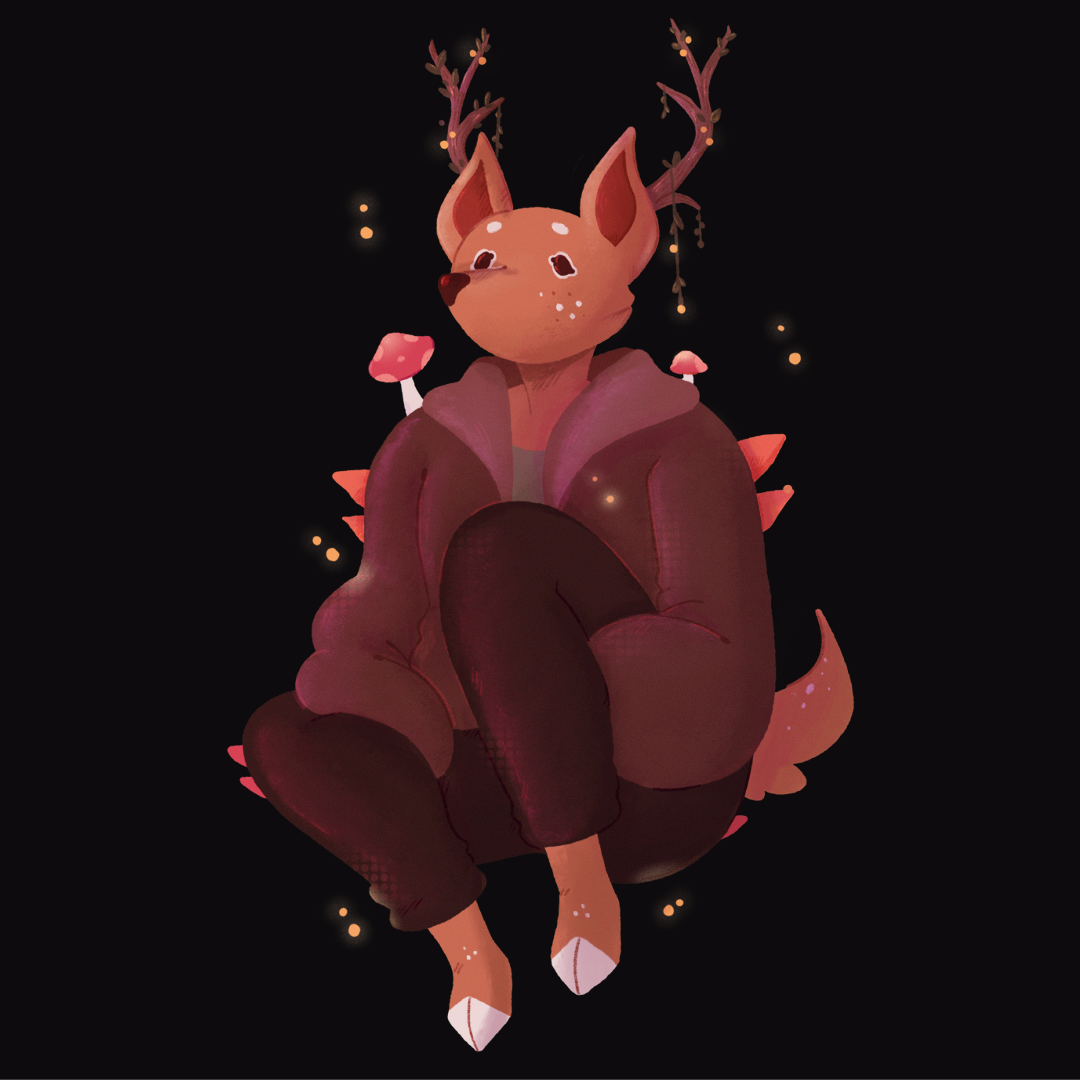 The Deer and Fungus by Rebecca Chrabaszewski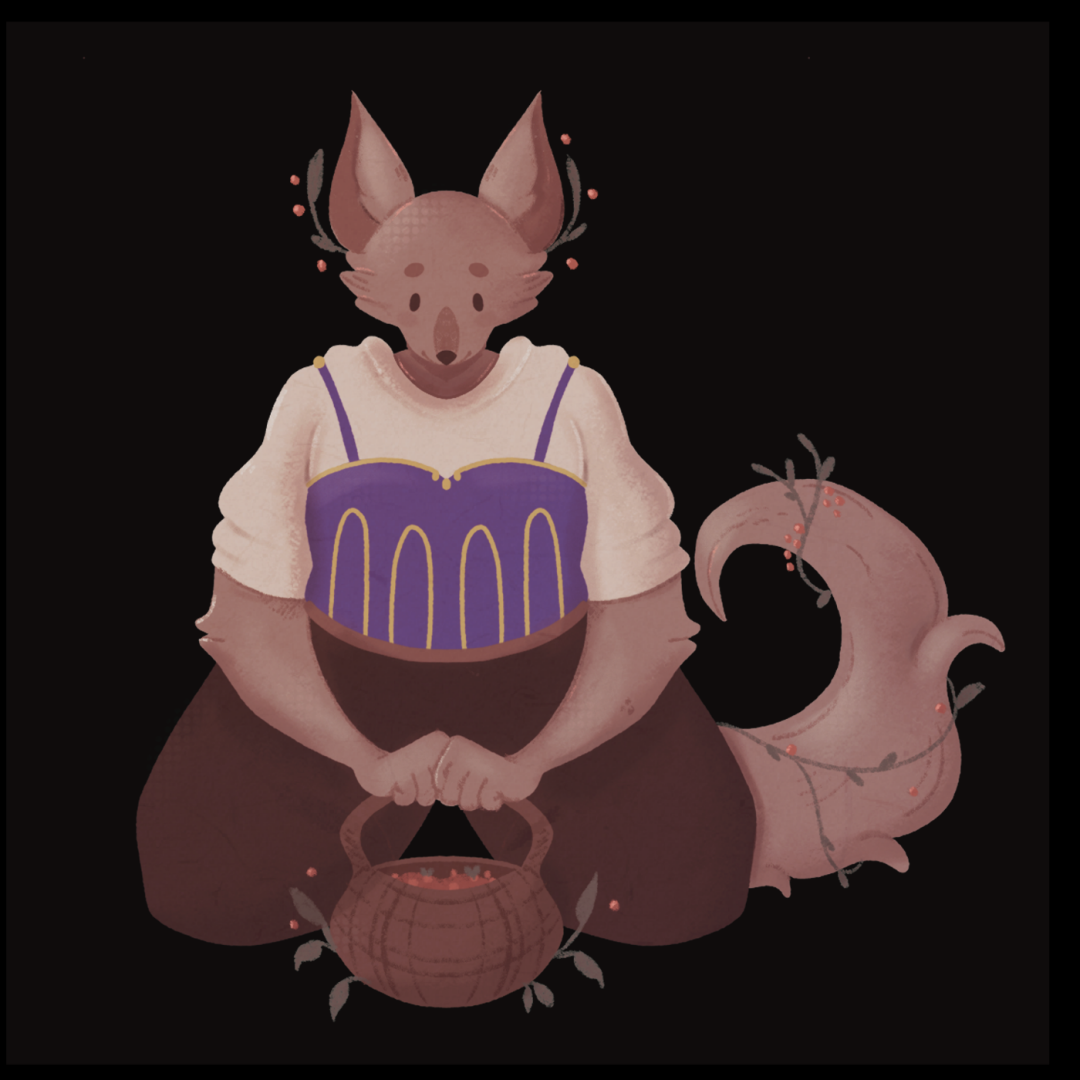 Wolf and Berries by Rebecca Chrabaszewski

PURCHASE HERE



I'm Alli and I'm a senior majoring in Illustration with a minor in Motion Graphics. I work both traditionally and digitally and love working with different mediums and materials in general. I am currently very influenced by tattoos among other things and look forward to pursuing that area of art after college.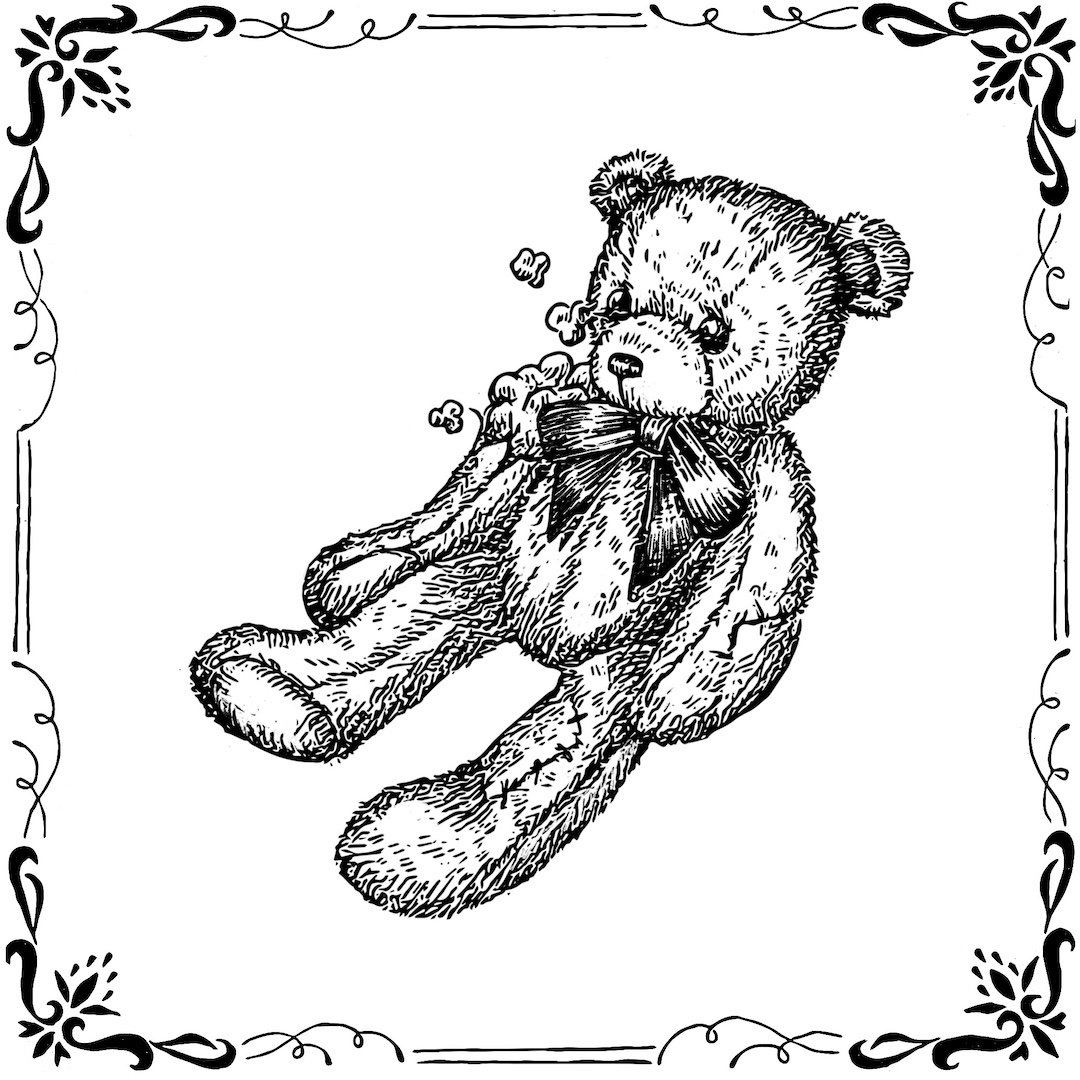 Worn and Torn Teddy Bear by Alli Davis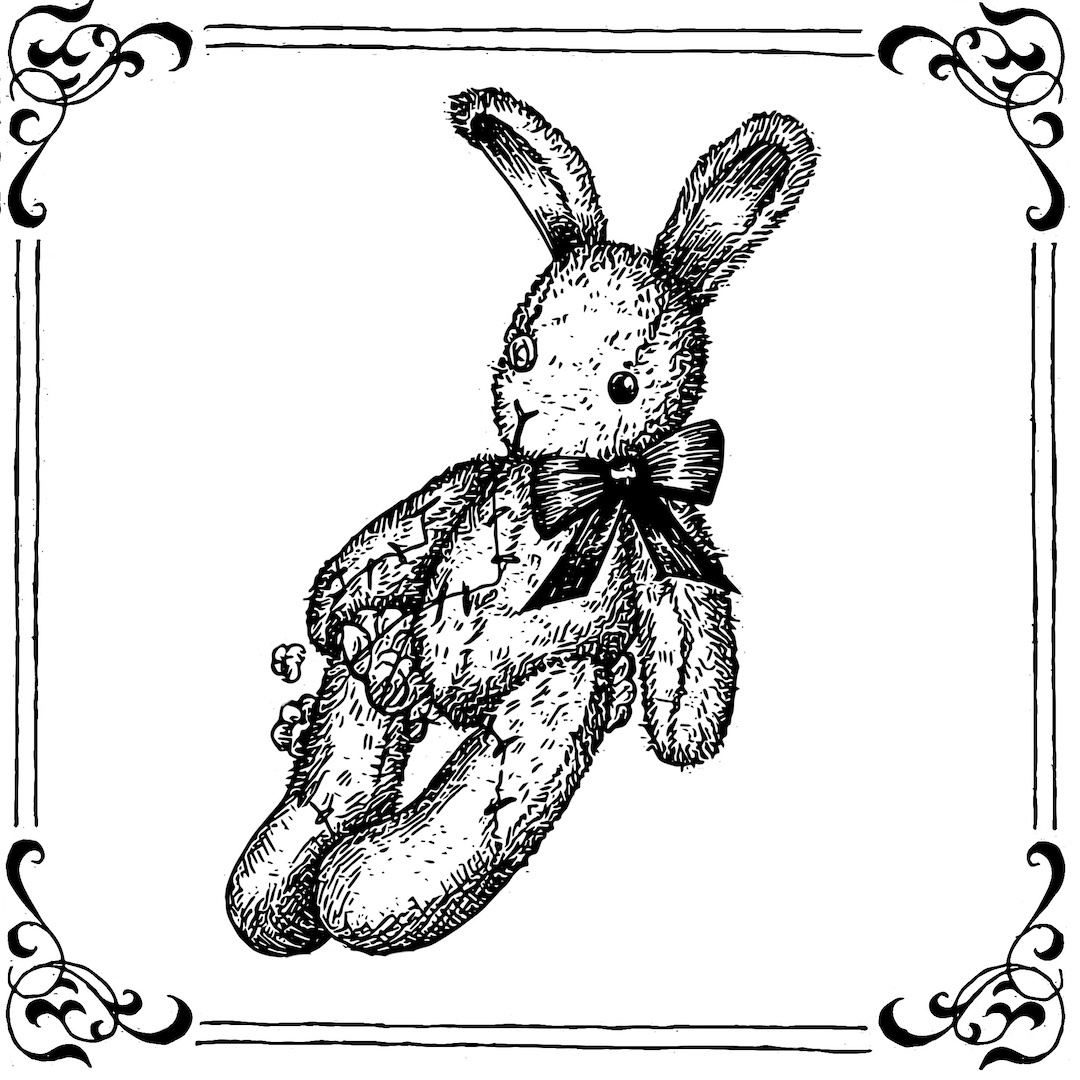 Worn and Torn Rabbit by Alli Davis

PURCHASE HERE



Elio is an illustrator who celebrates childhood with bold lines, geometric shapes, and vibrant colors. He is also an Associate Professor of Instruction at Columbia College Chicago, teaching in the Illustration Program. He lives in Aurora, Illinois with his wife, daughter, and greyhound.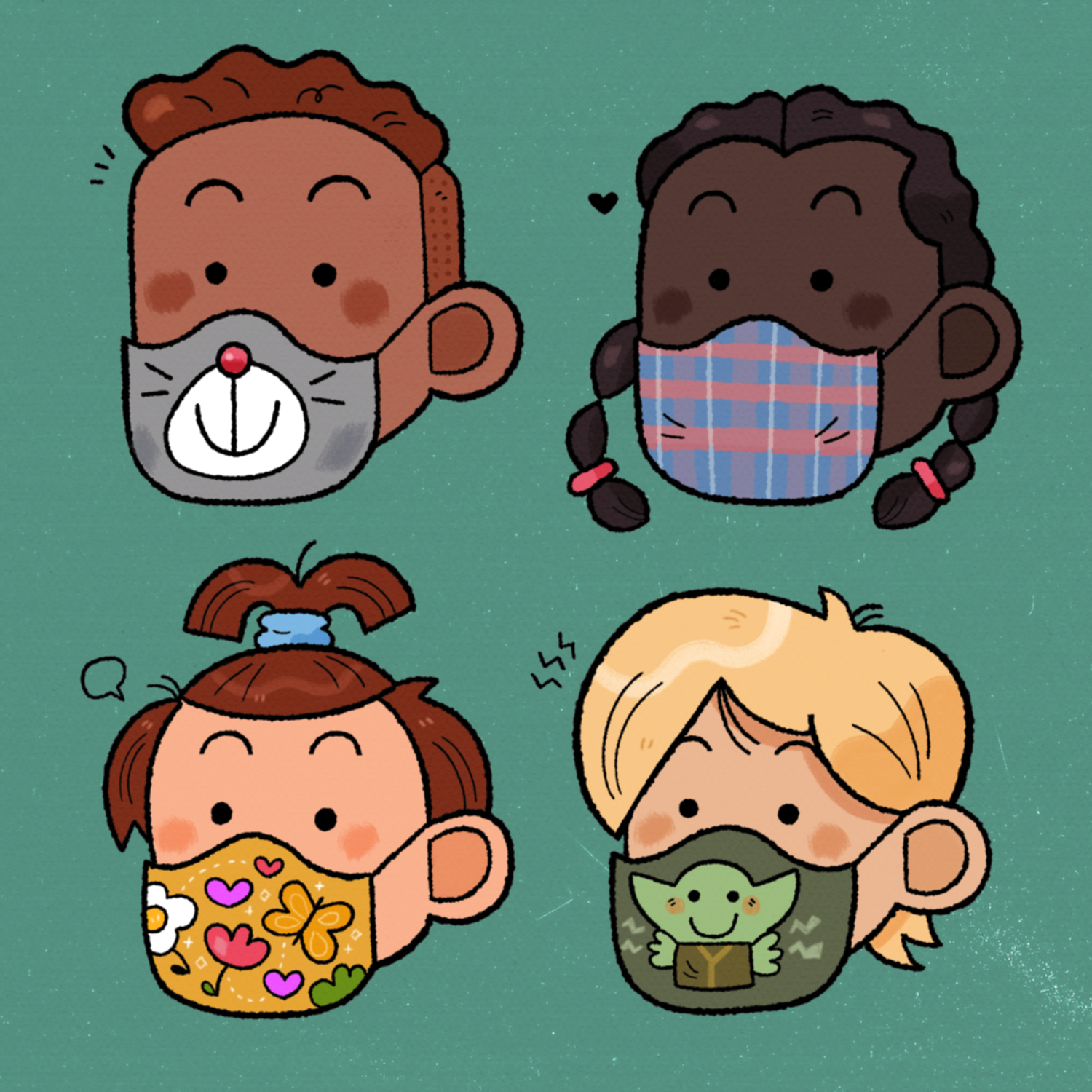 Kids in Masks. by Elio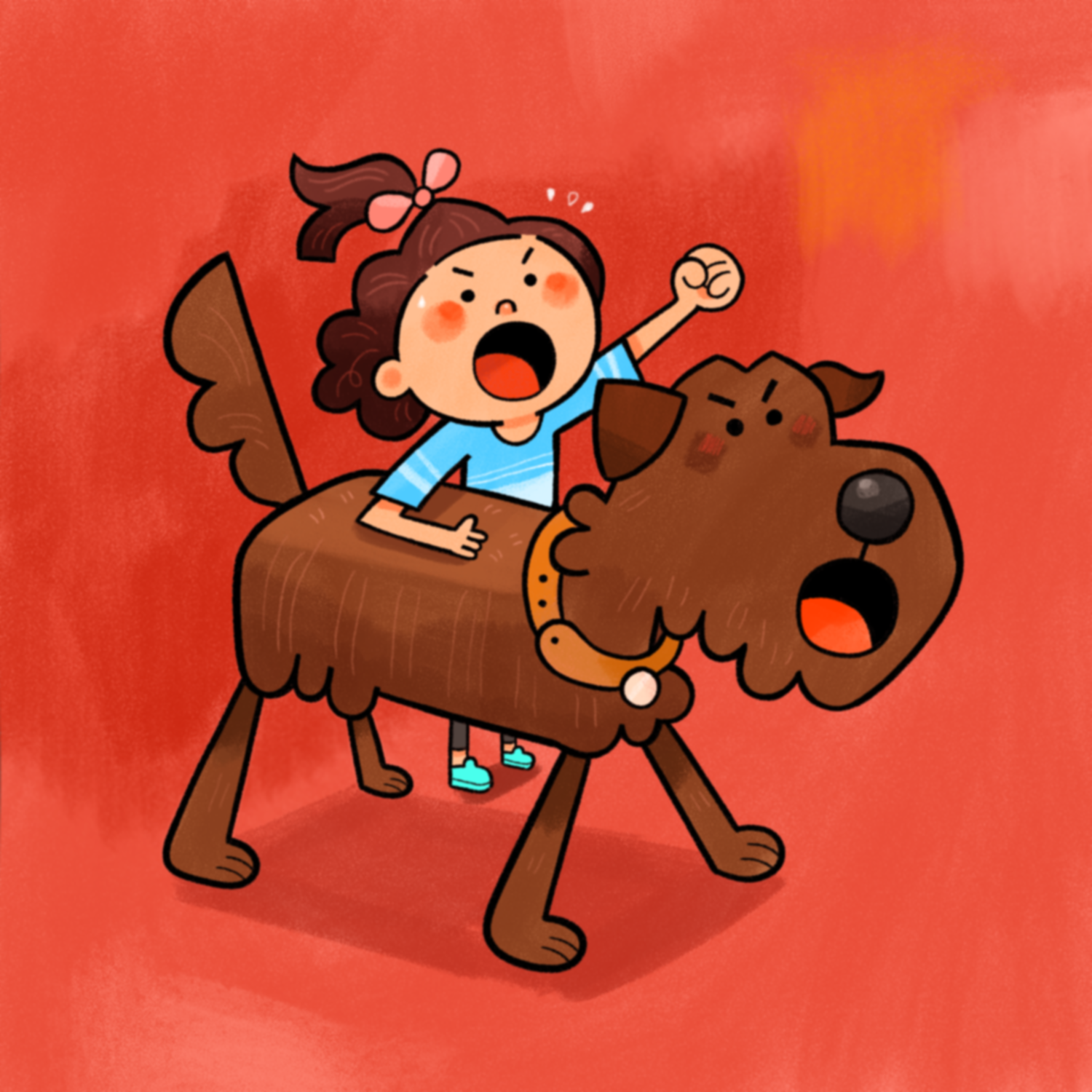 Be Loud! by Elio

PURCHASE HERE



Chicago based street artist and cartoonist, just tryna make you smile.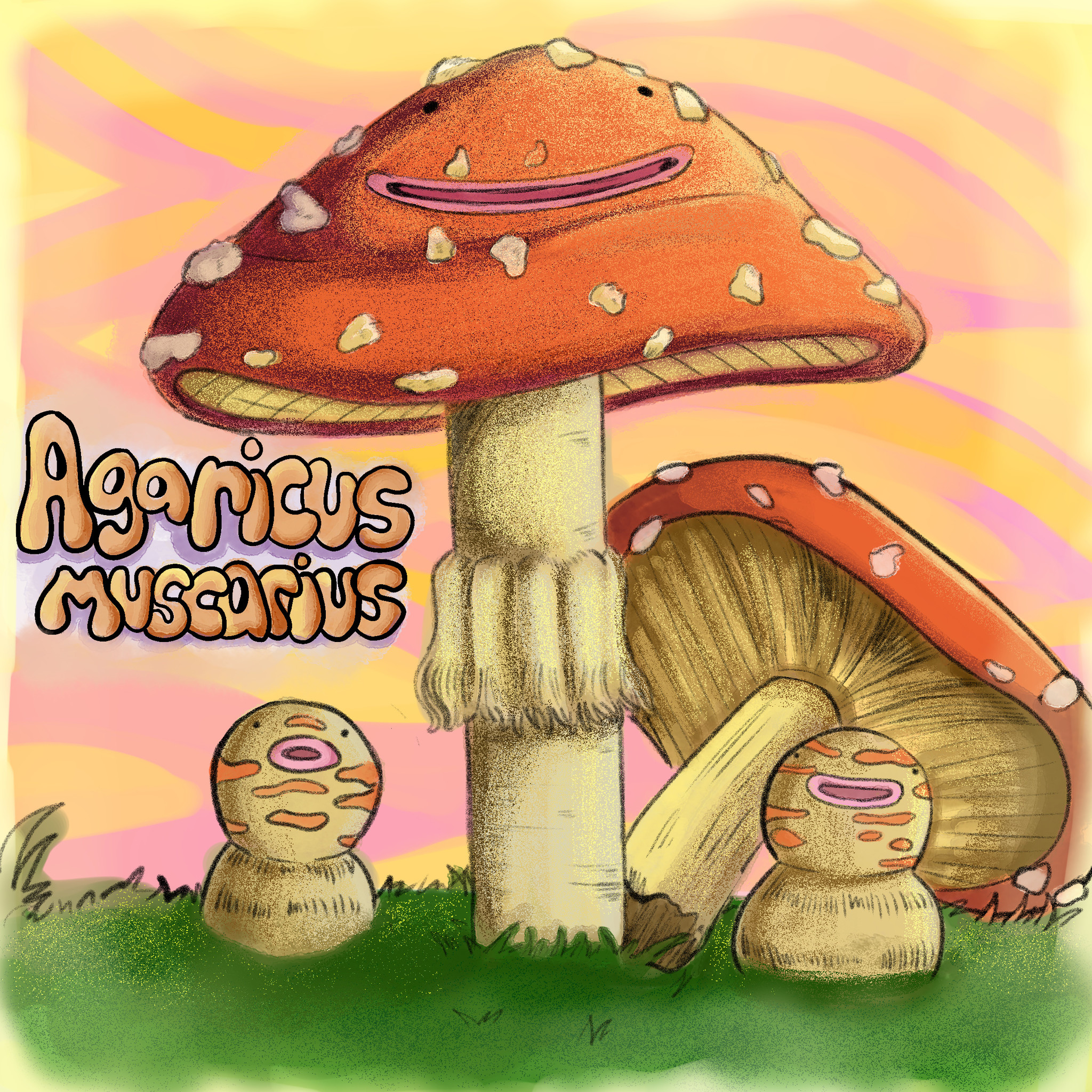 Agaricus Muscarius by Jamar Etienne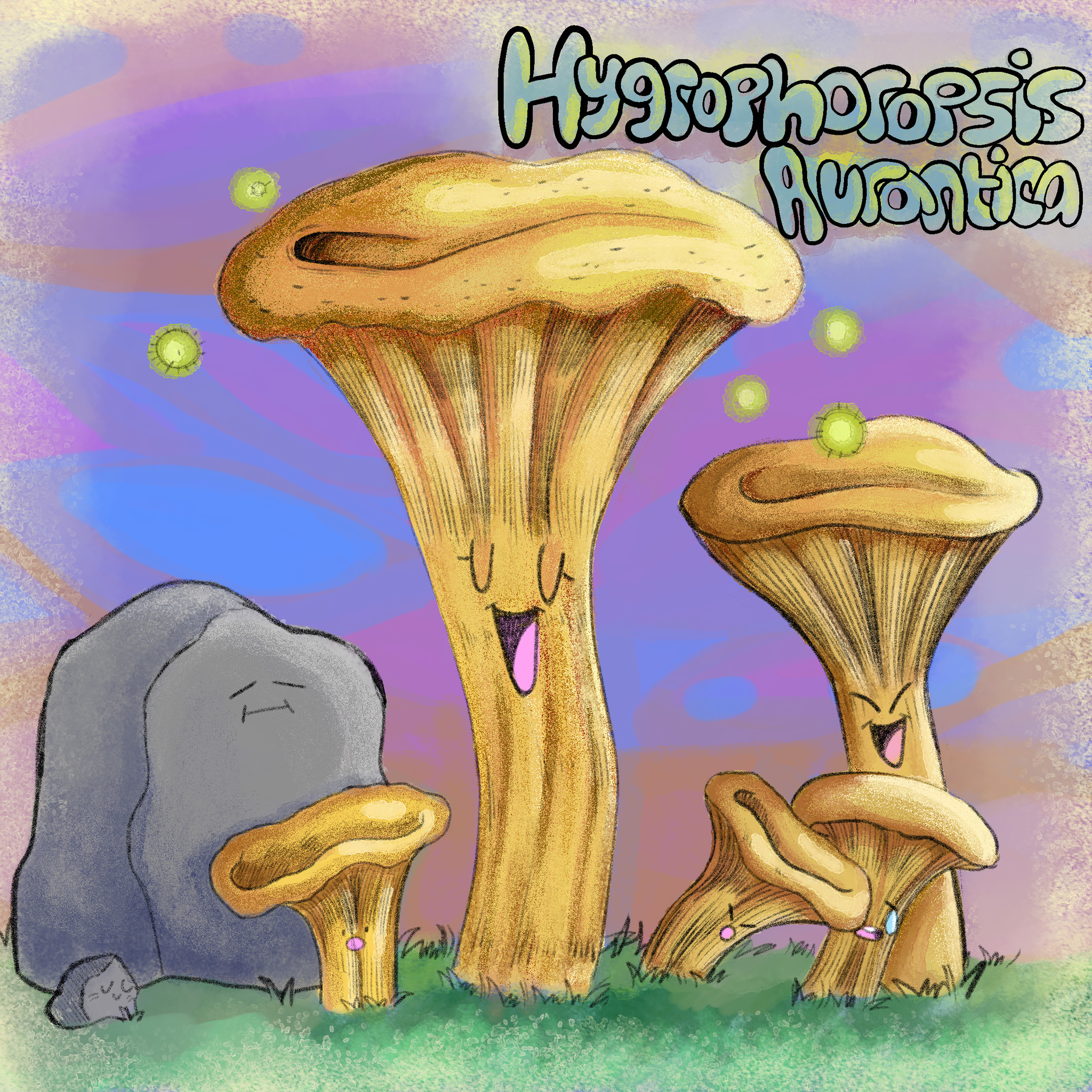 Hygrophoropsis Aurantica by Jamar Etienne

PURCHASE HERE
Mary Lee Fenner is an Ohio born and Chicago based Illustrator. She is currently a senior at Columbia College Chicago graduating in the spring of 2021. Mary is also the current president of the Illustration Student group on campus. Growing up in the Buckeye Nation of Columbus Ohio meant one thing. Sports. Mary spent her formative years competing on the track and field team and has led to her being both outgoing and competitive. She combines her love of comics, fantasy and nature, along with her thoughts, feelings, and experiences from growing up into comics. Her goal is to create comics for kids and young adults who have difficulty reading or who have no interest in reading at all.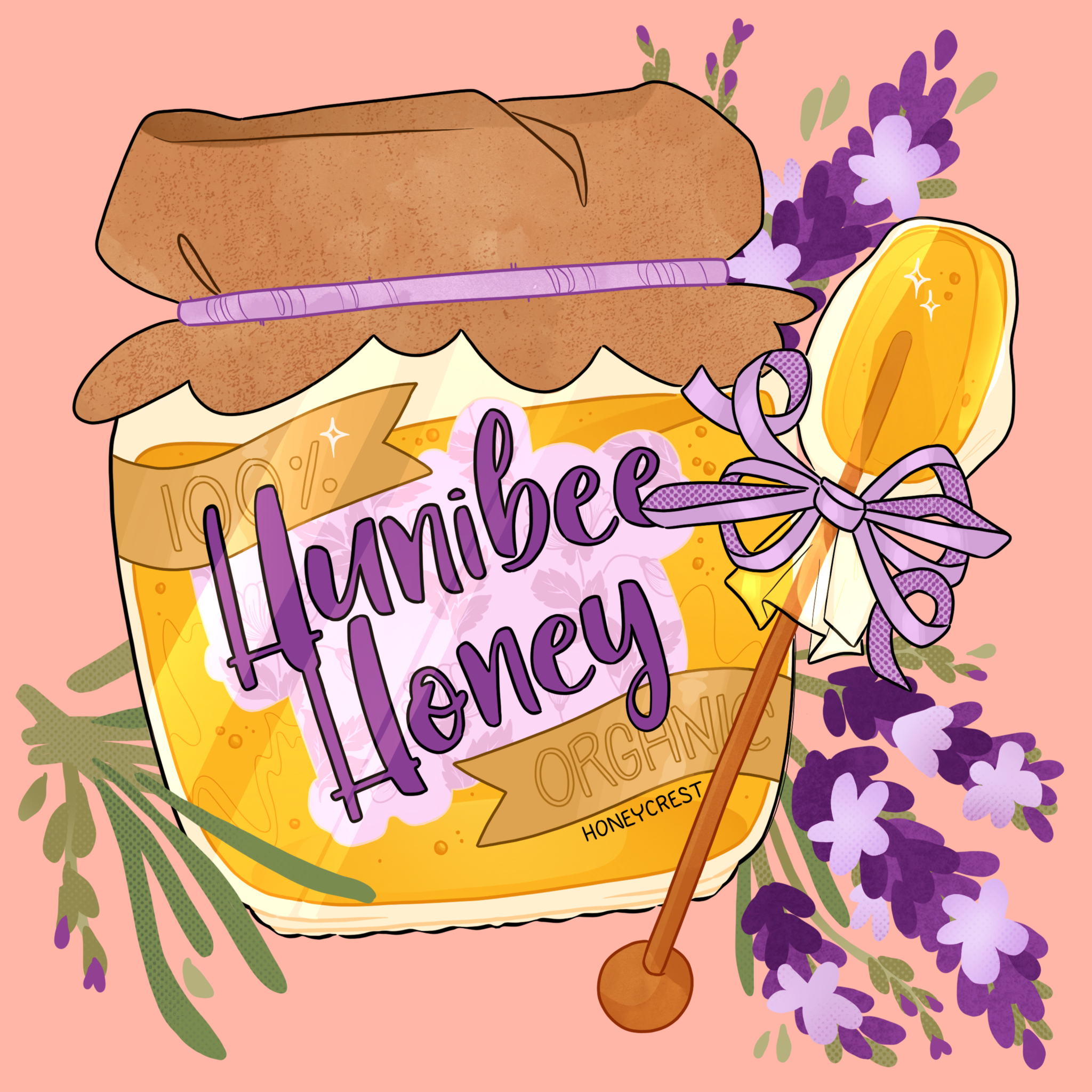 Hunibee Honey by Mary Lee Fenner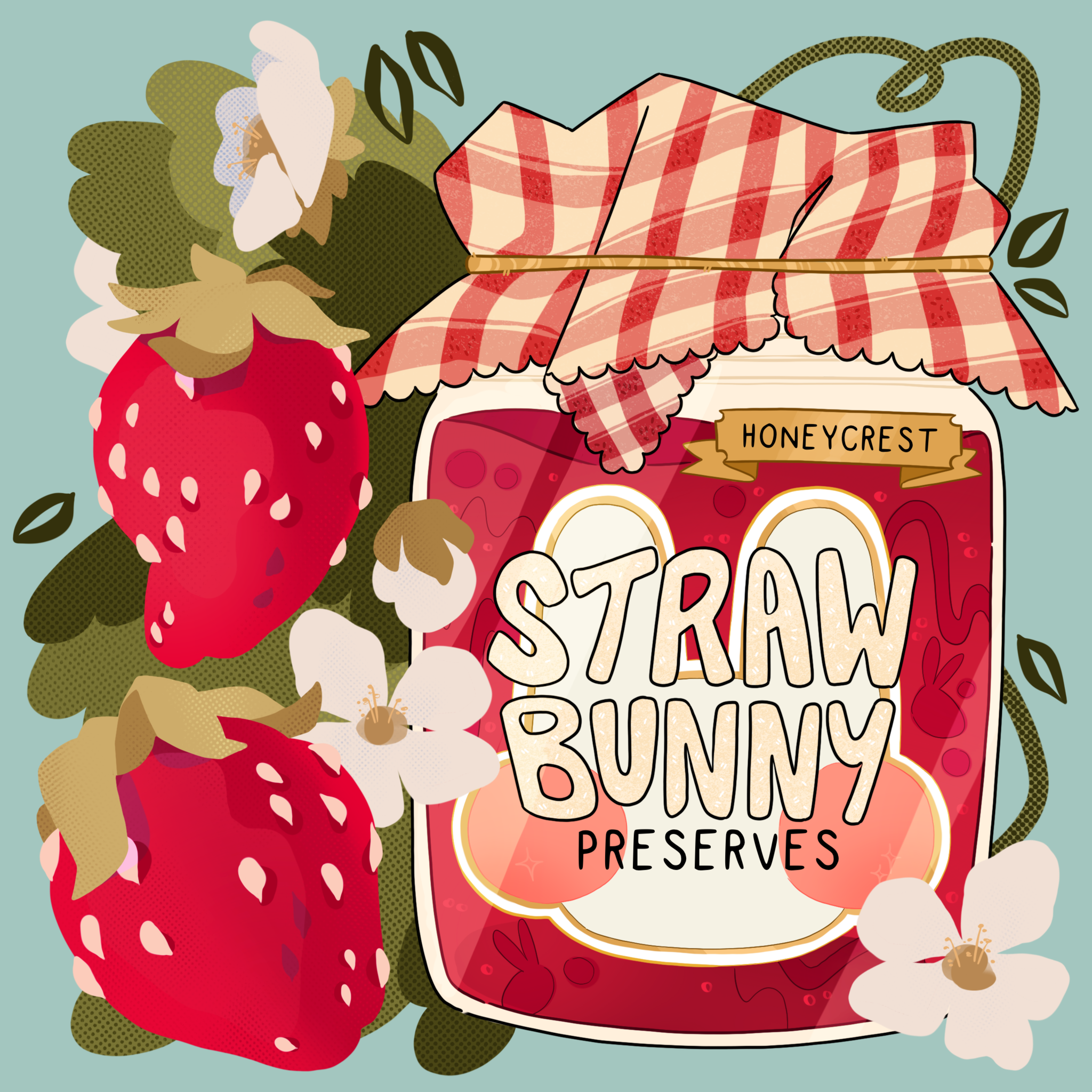 Straw-Bunny Preserves by Mary Lee Fenner

PURCHASE HERE



Kenise Gaston
Illustration, 2021
Kenise Gaston is a multidisciplinary artist and designer from the South suburbs of Chicago. Majority of her art consists of fluid lines, geometrical shapes, and a symbolic use of color. She likes to refer to the line work in her art as "life maps" as they represent the ups, downs, twists, and turns of life and/or her experiences.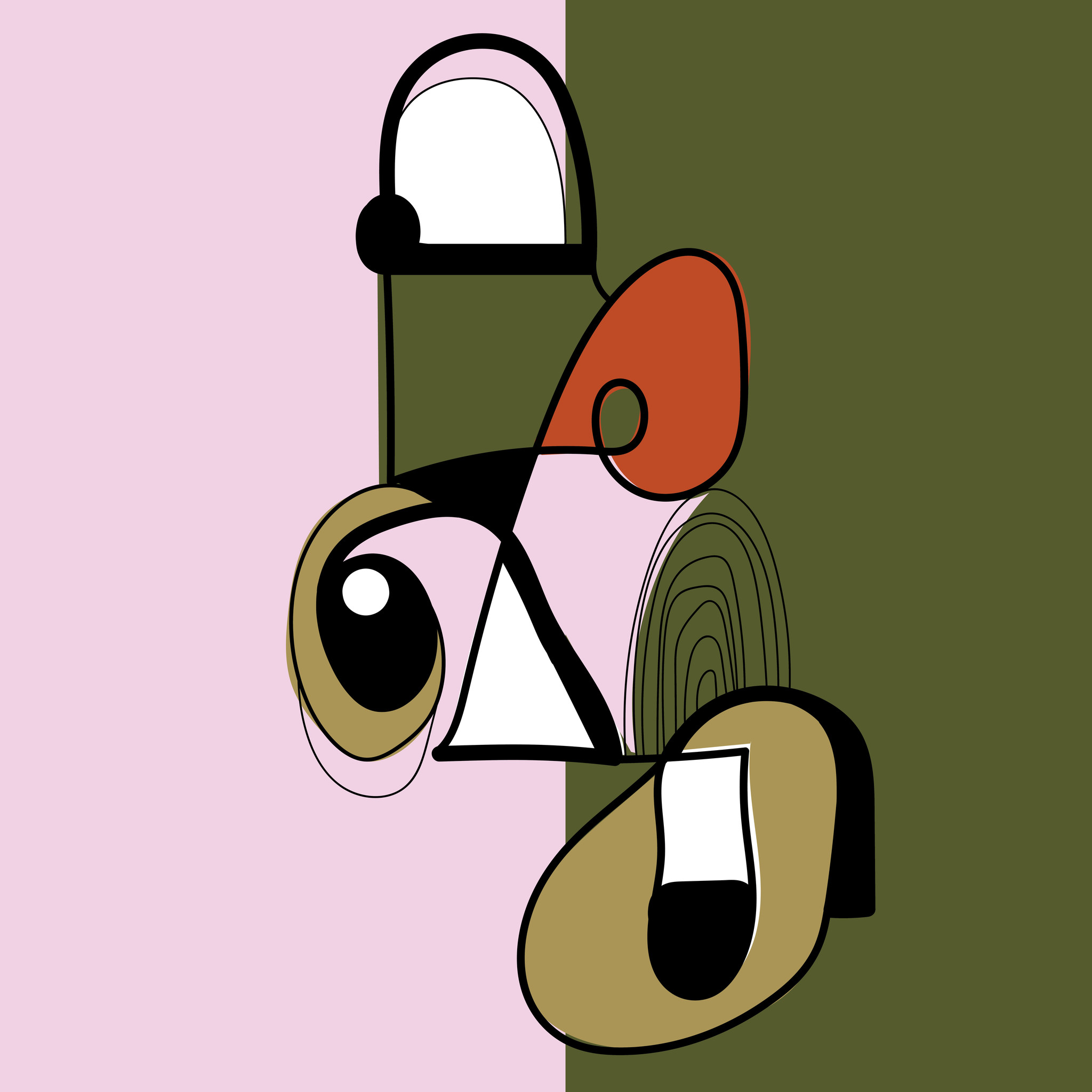 Digital Abstract Color Study #4 by Kenise Gaston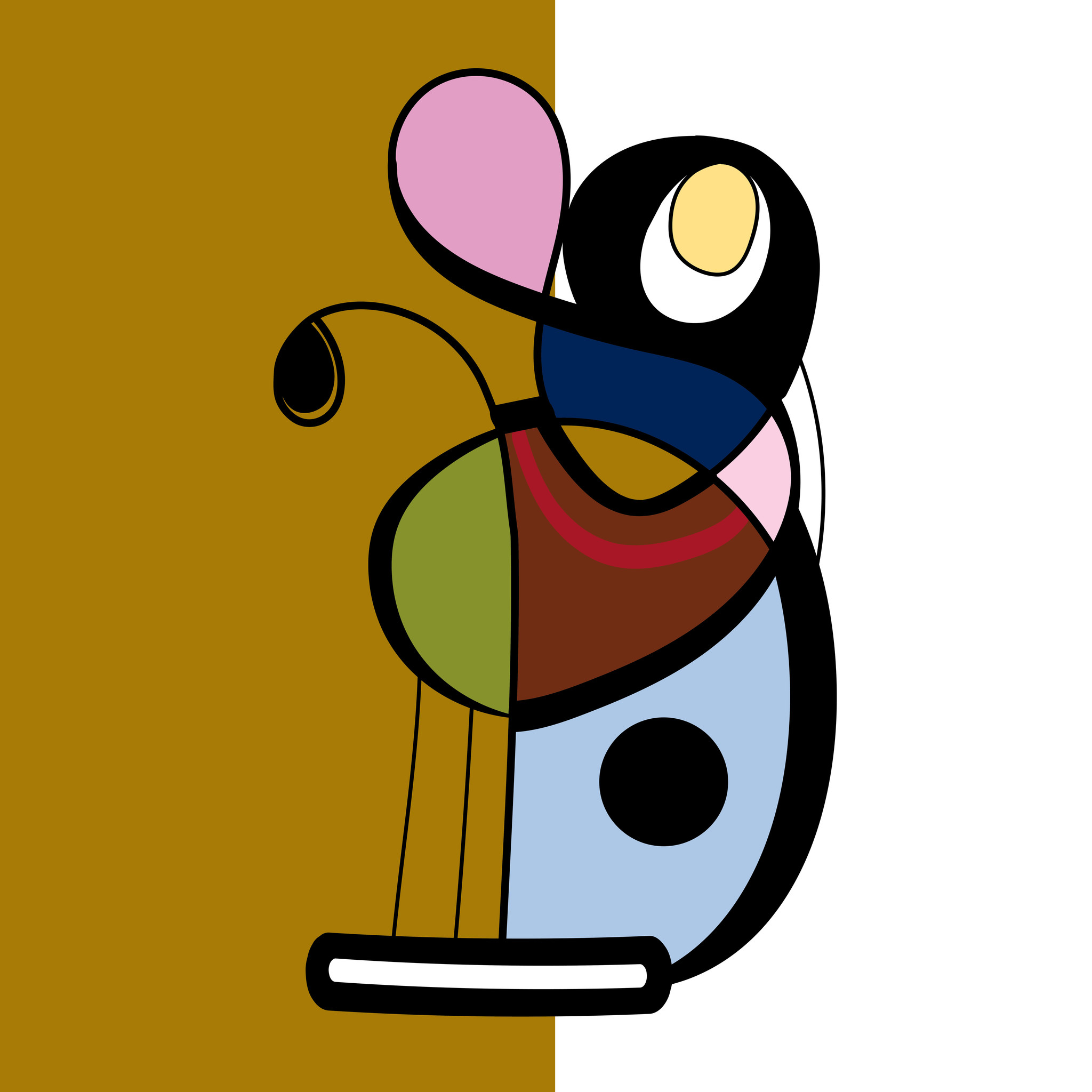 Digital Abstract Color Study #5 by Kenise Gaston

PURCHASE HERE

Melissa's illustrations have been exhibited in several group exhibits, including the Holiday Show at SOHA Studio and Gallery (St. Louis, MO), and Rag Dolls, Robots & Rocketships at Foundry Art Centre (St. Charles, MO). Melissa also loves creating and illustrating books. Past releases include The Sleep Catcher by Za Goodbrake, Little Bird, Little Bird by Loni Hoots, Duskie the Owl by Matthew Gindling, and an Octopus Coloring Book.

Melissa Rohr Gindling was born in St. Louis, Missouri. She received a BFA in illustration from Columbia College Chicago (IL). Melissa is currently located in St. Louis County, Missouri, where she runs an online store, attends local art festivals, and enjoys some freelance illustration projects.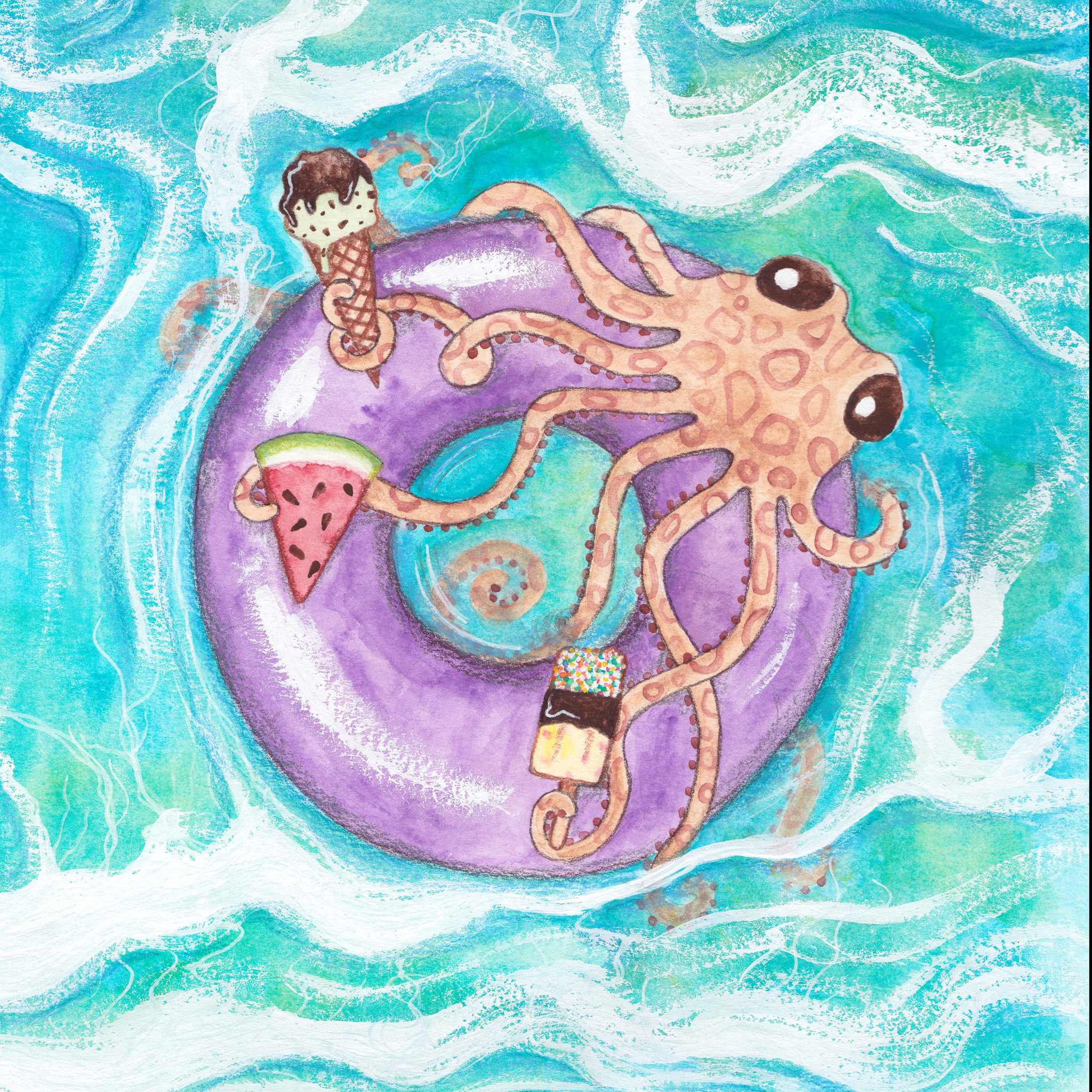 Afternoon at the Beach by Melissa Rohr Gindling

PURCHASE HERE



Hi, I'm Alex G (@ilistentoemo) and my Instagram name does ring true. Alt music is in the center of all of my designs. As a Chicago native, I'm lucky to have a local music scene that's been so powerful in influencing my art. I love working in many styles and I always aim to bring something a bit fun, but also a bit eerie.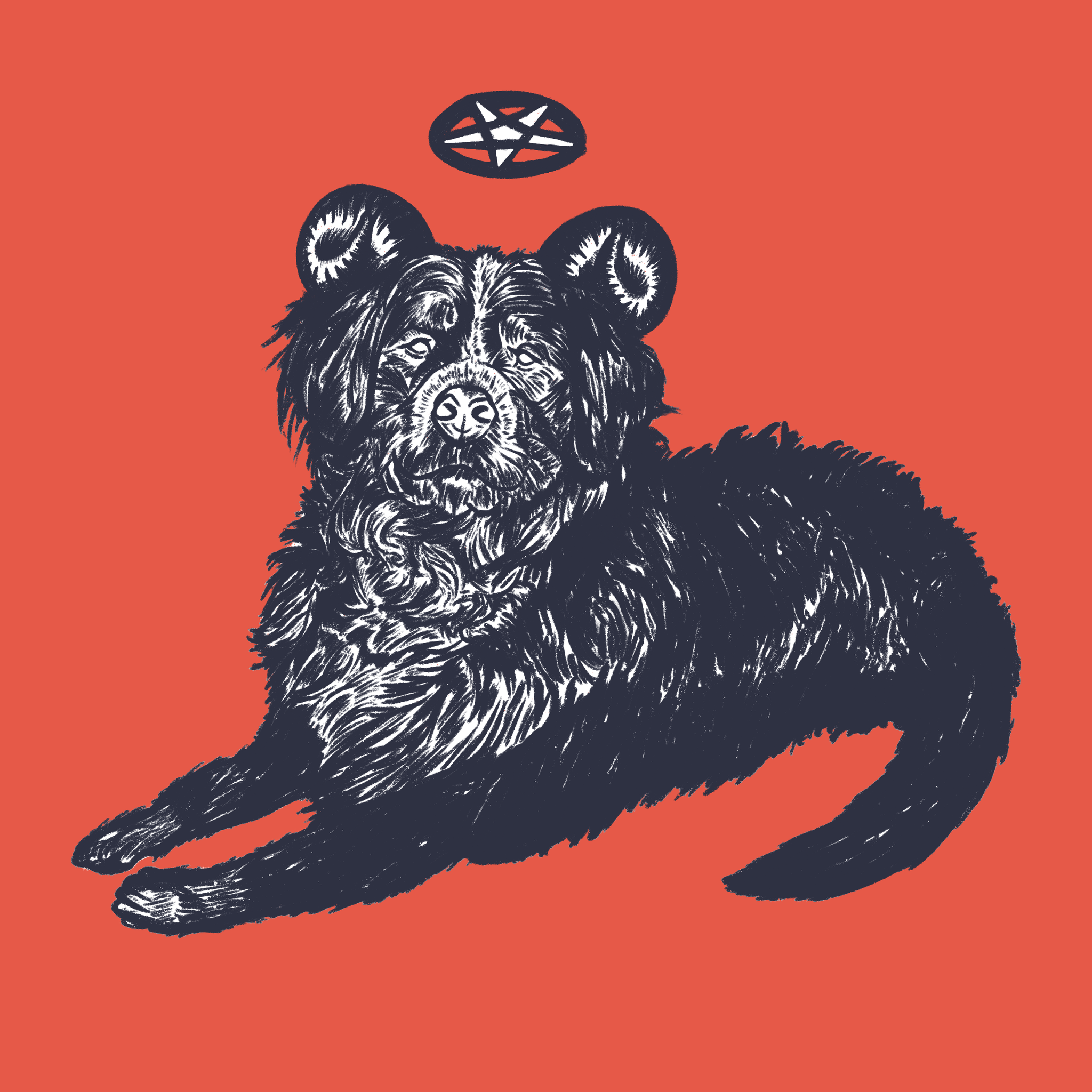 Big Dog by Alex Glowacki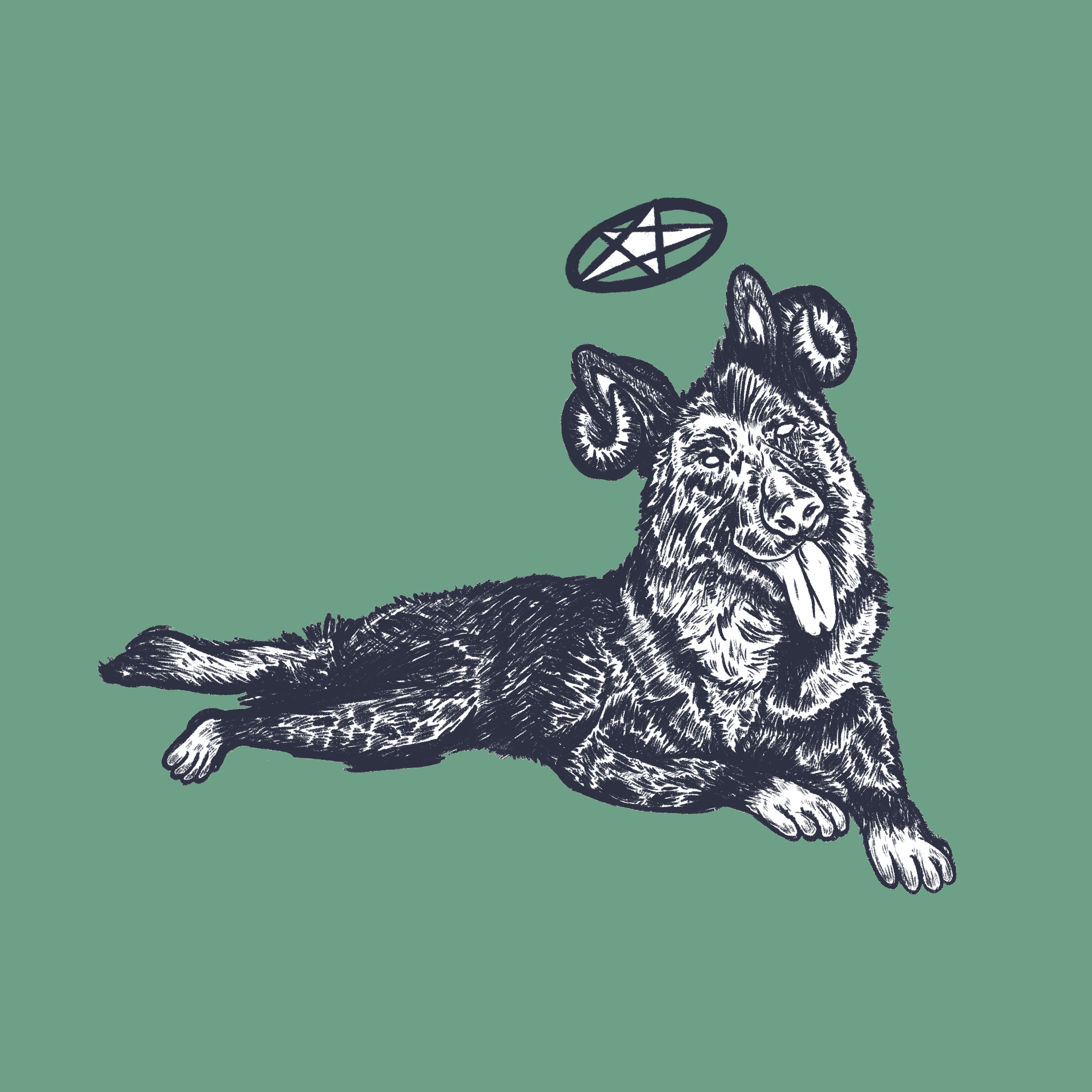 Medium Dog by Alex Glowacki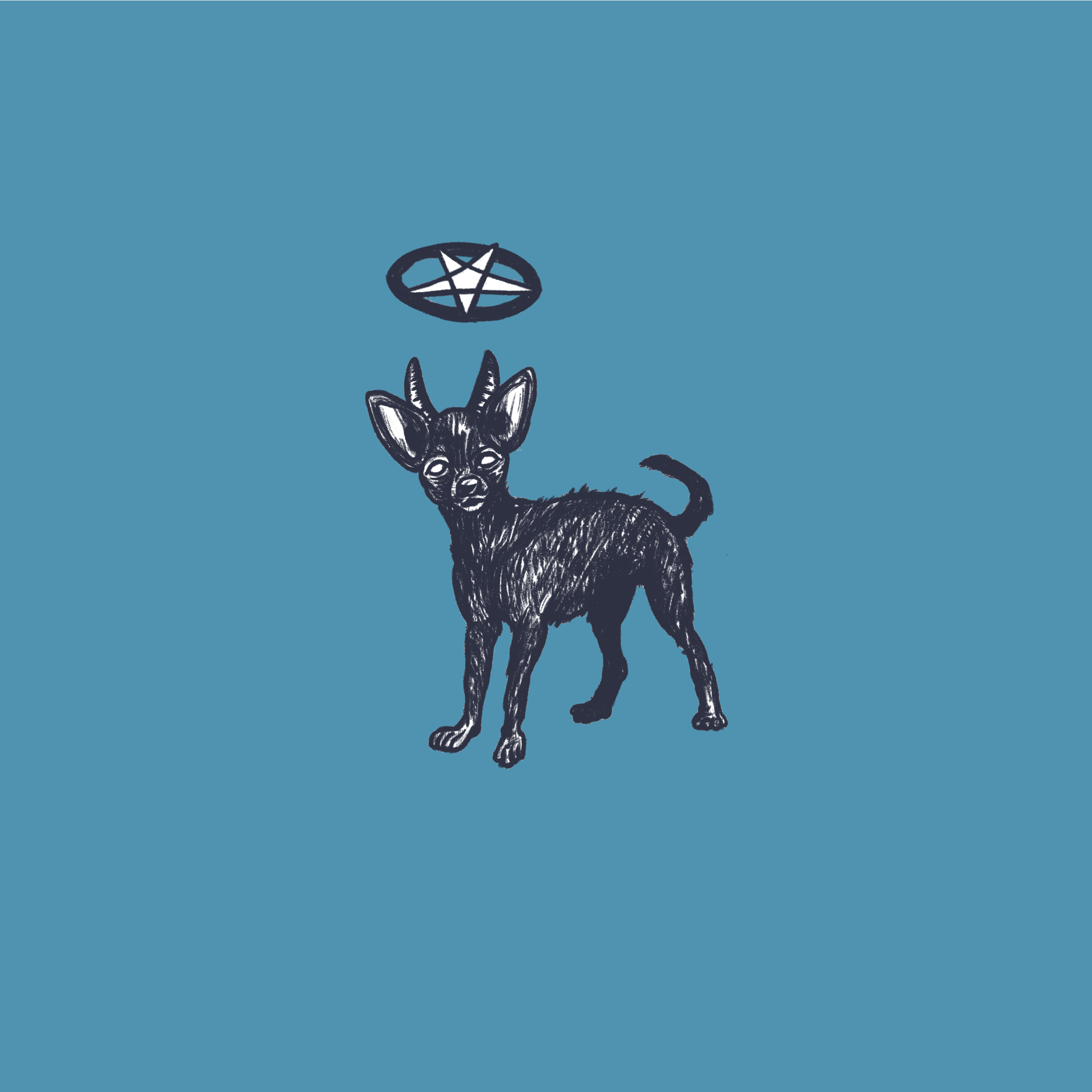 Small Dog by Alex Glowacki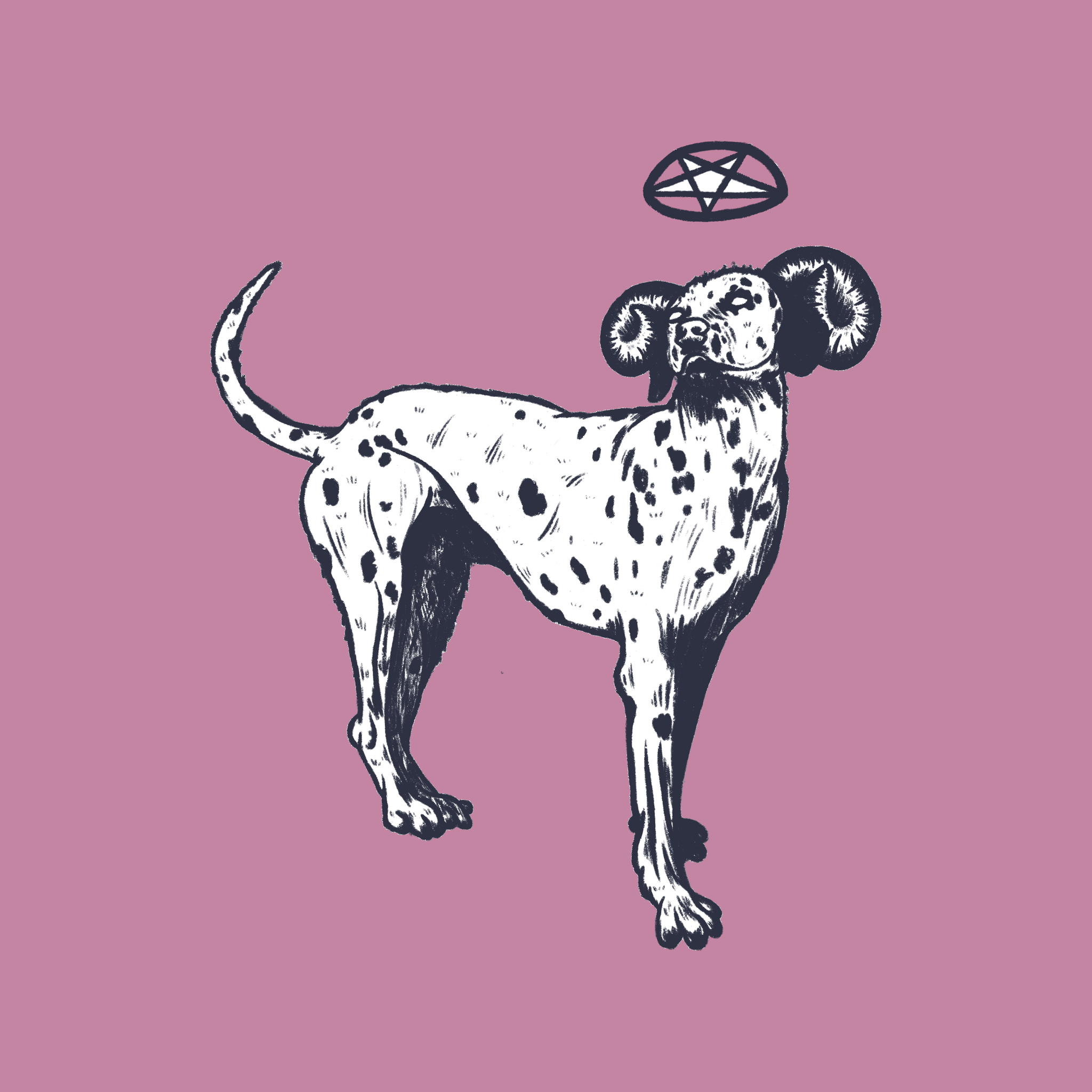 Spotted Dog by Alex Glowacki
I am an artist currently based in Chicago, IL majoring in Illustration at Columbia College of Chicago. My favorite art to create is that of animals often focusing on the relationship between life and death. Growing up I loved learning more about our natural world and this fascination intertwines with my artwork. Being able to illustrate animals inside and out helps me learn as well as visualize how life and death affects all of us.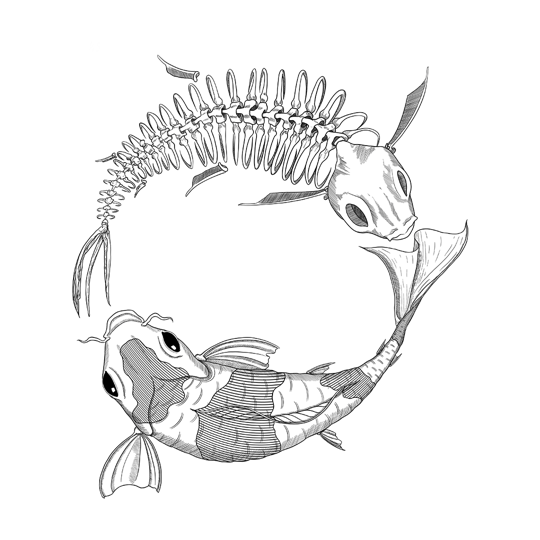 Flesh and Bones - Koi Fish by Laiqah Hanold

PURCHASE HERE



Hello! I am a transfer student at Columbia majoring in illustration. I am from Sycamore, Illinois but currently live in Chicago. My work is largely inspired by pin-ups, comics, caricatures, etc. My work is often includes graphic linework, and bold colors.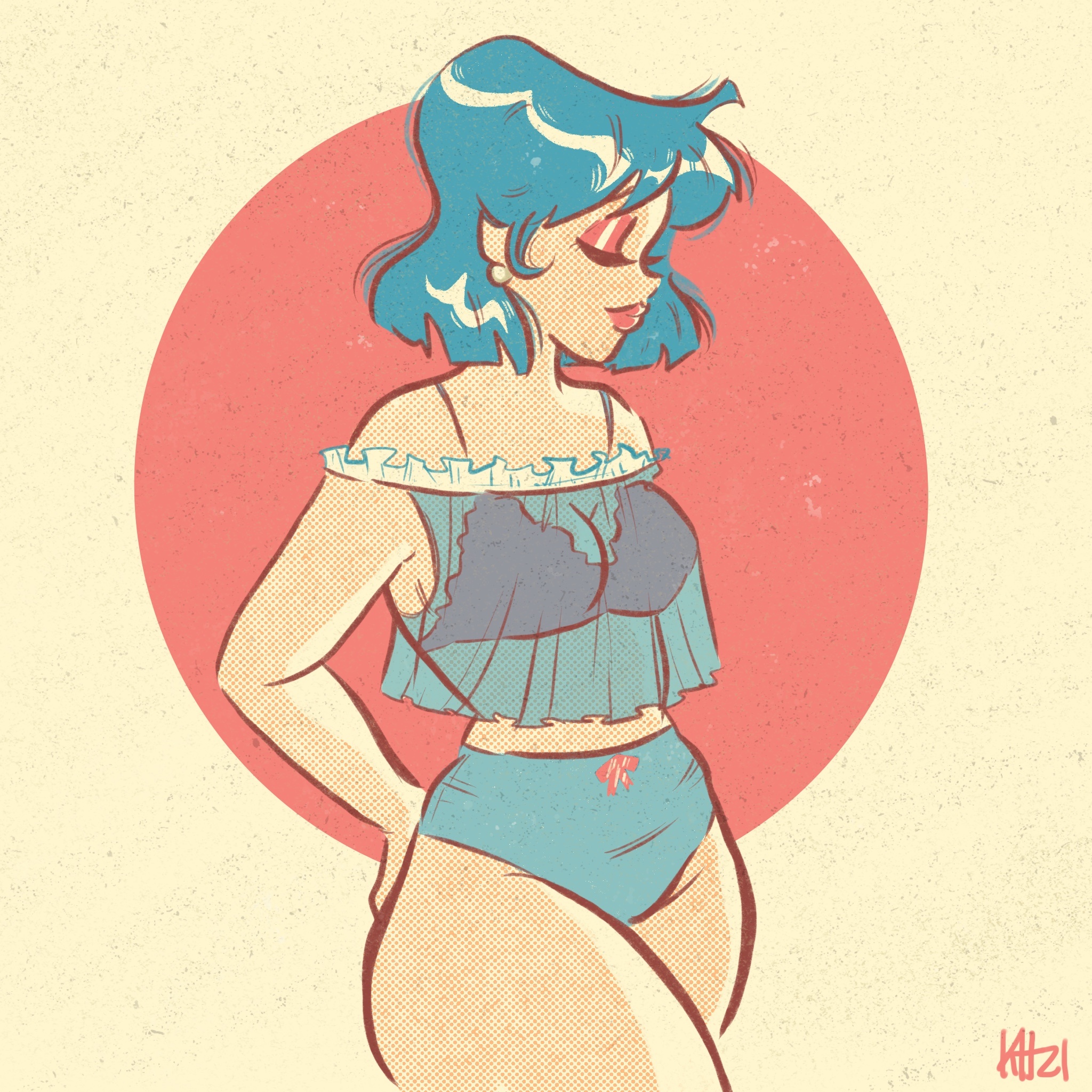 Baby Blue by Kerstin Henke

PURCHASE HERE



Hi! I'm a Chicago based artist who makes comics and other shenanigans. I'm here to provide you (but mostly me) with a healthy dose of daily escapism.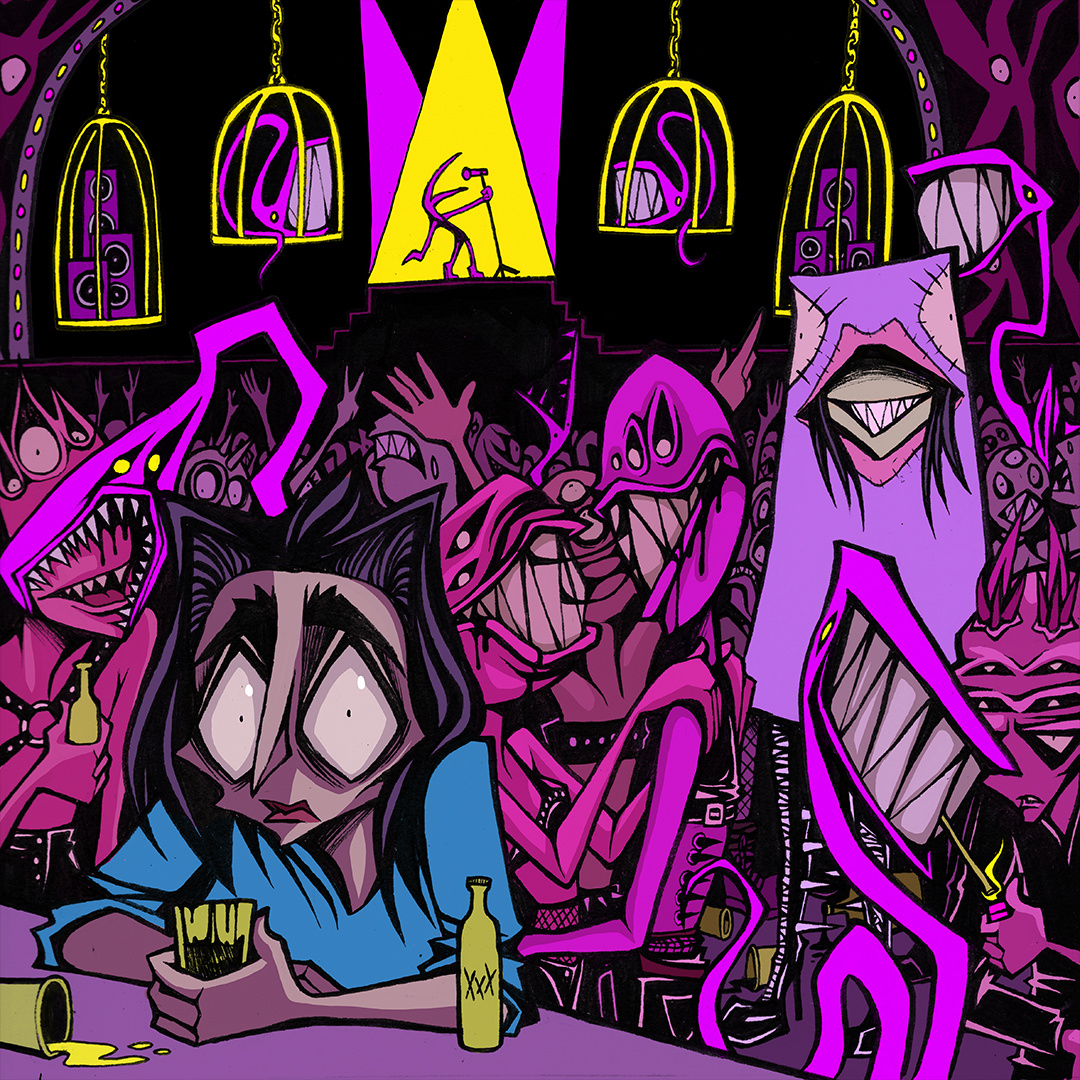 At The Party by Adele Henning

PURCHASE HERE



Vivian Jones is an illustration student who is currently interested in concept art. She loves to use very bright colors in her works and create very whimsical characters. During her free time she loves to listen to music and watch anime.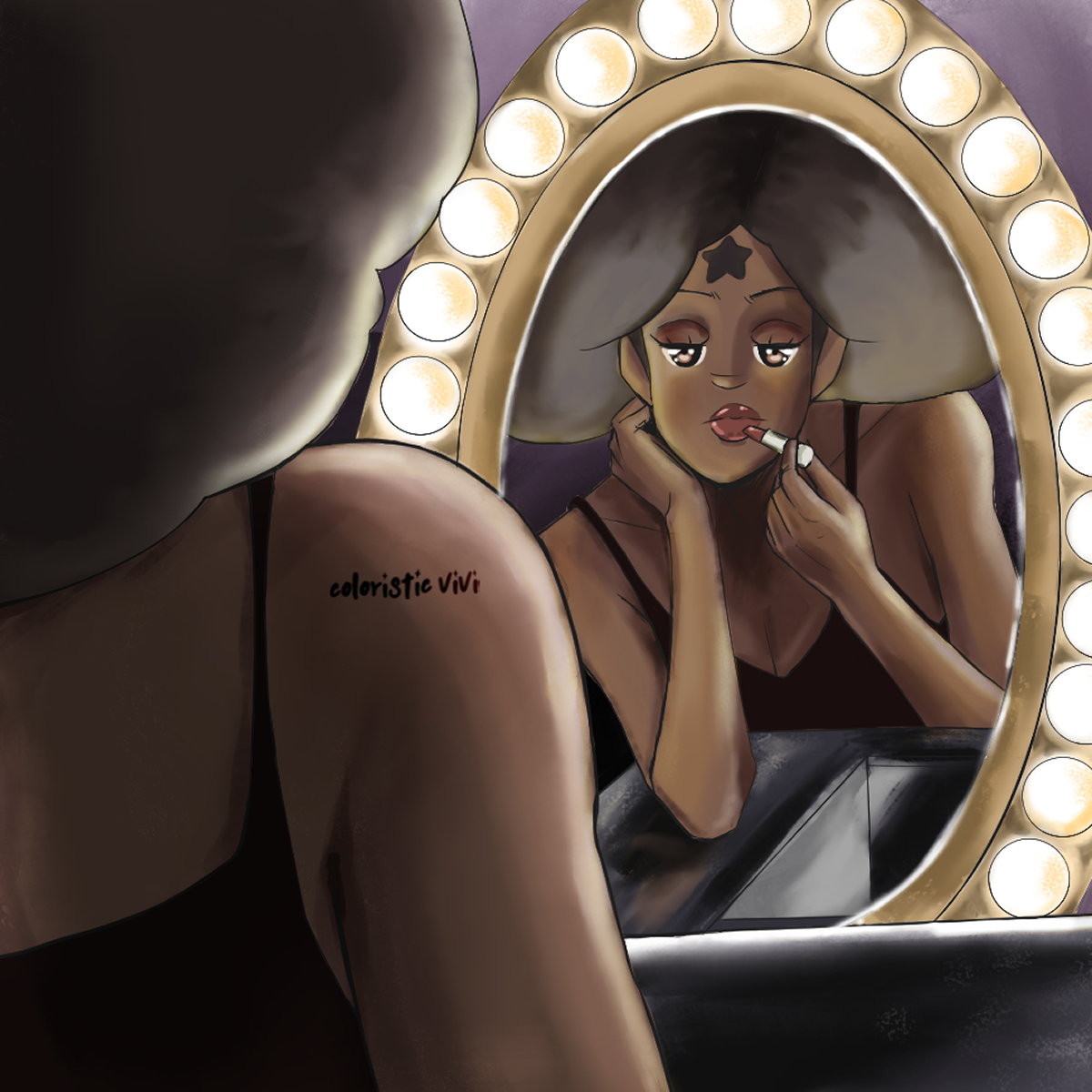 Self Reflection by Vivian Jones

PURCHASE HERE



Richard Laurent is a Chicago painter trained at the Institute of Design (the Chicago Bauhaus school) and an award-winning oil painter. He has participated in numerous national competitions with his imagist works since 1994. His work has appeared in several catalogs and monographs, including American Painting and American Drawings, distributed by Jilin Publishing. Besides teaching in the Art+Design Department at Columbia College–Chicago, Richard and Cheryl Jefferson have produced a series of major social justice art exhibitions around the country and have spoken on panels at the United Nations and the College Art Association.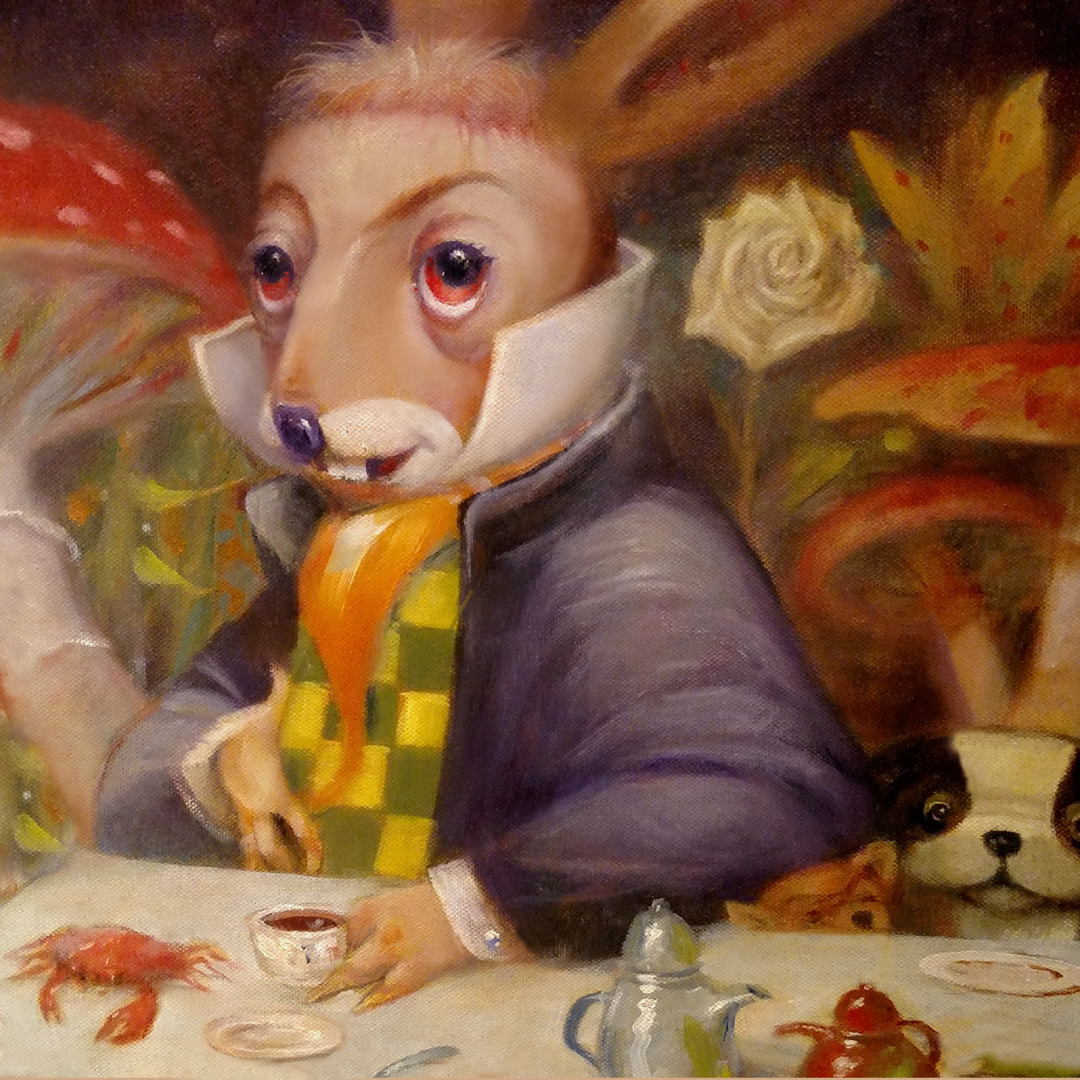 March Hare by Richard Laurent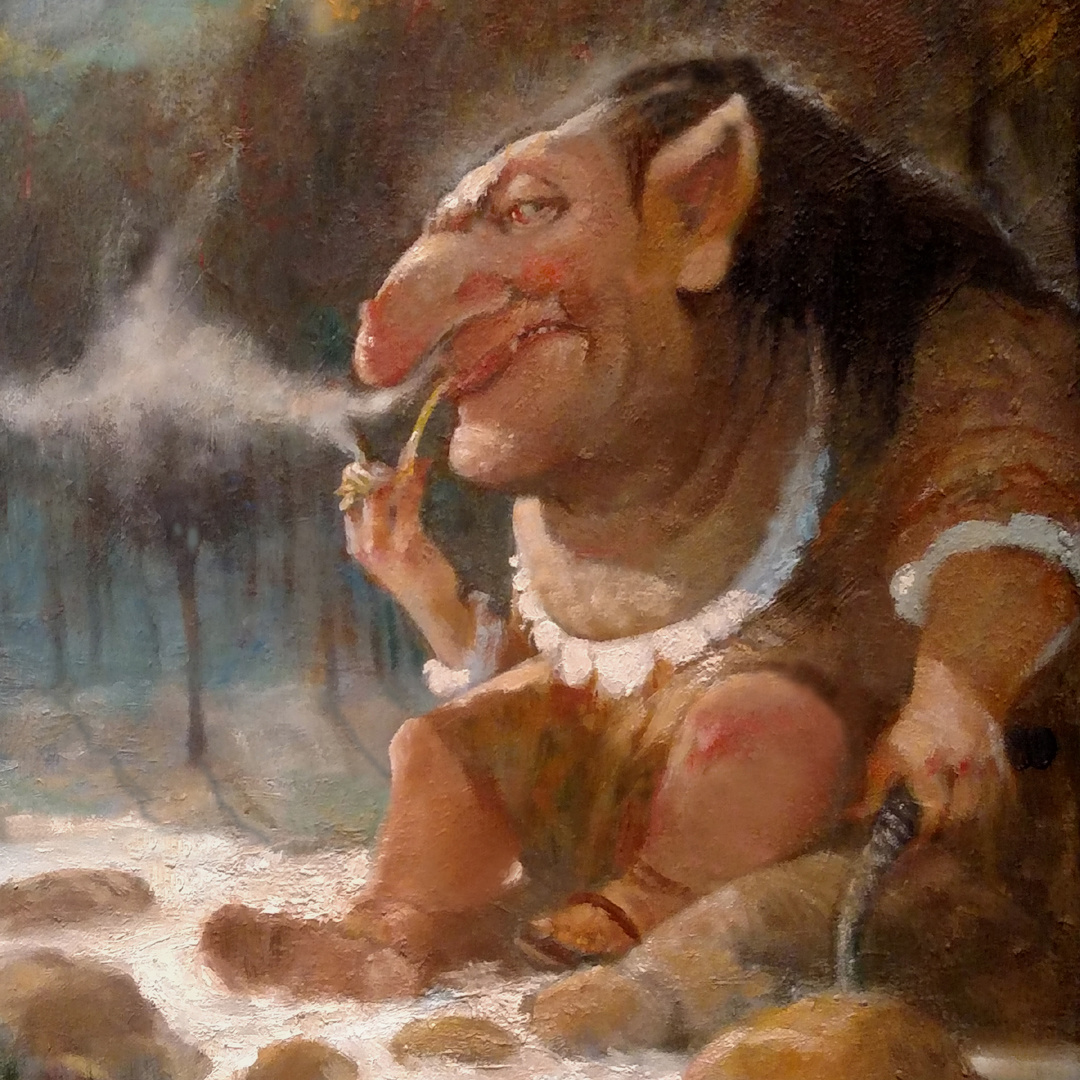 Mtn. Troll by Richard Laurent

PURCHASE HERE



My name is Lei, and I am a senior illustrator graduating this spring. The inspiration of my work comes from how I feel and from the human face. I've carried my traditional painting knowledge over into a world where ctrl+z exists, and I can only stronger from here.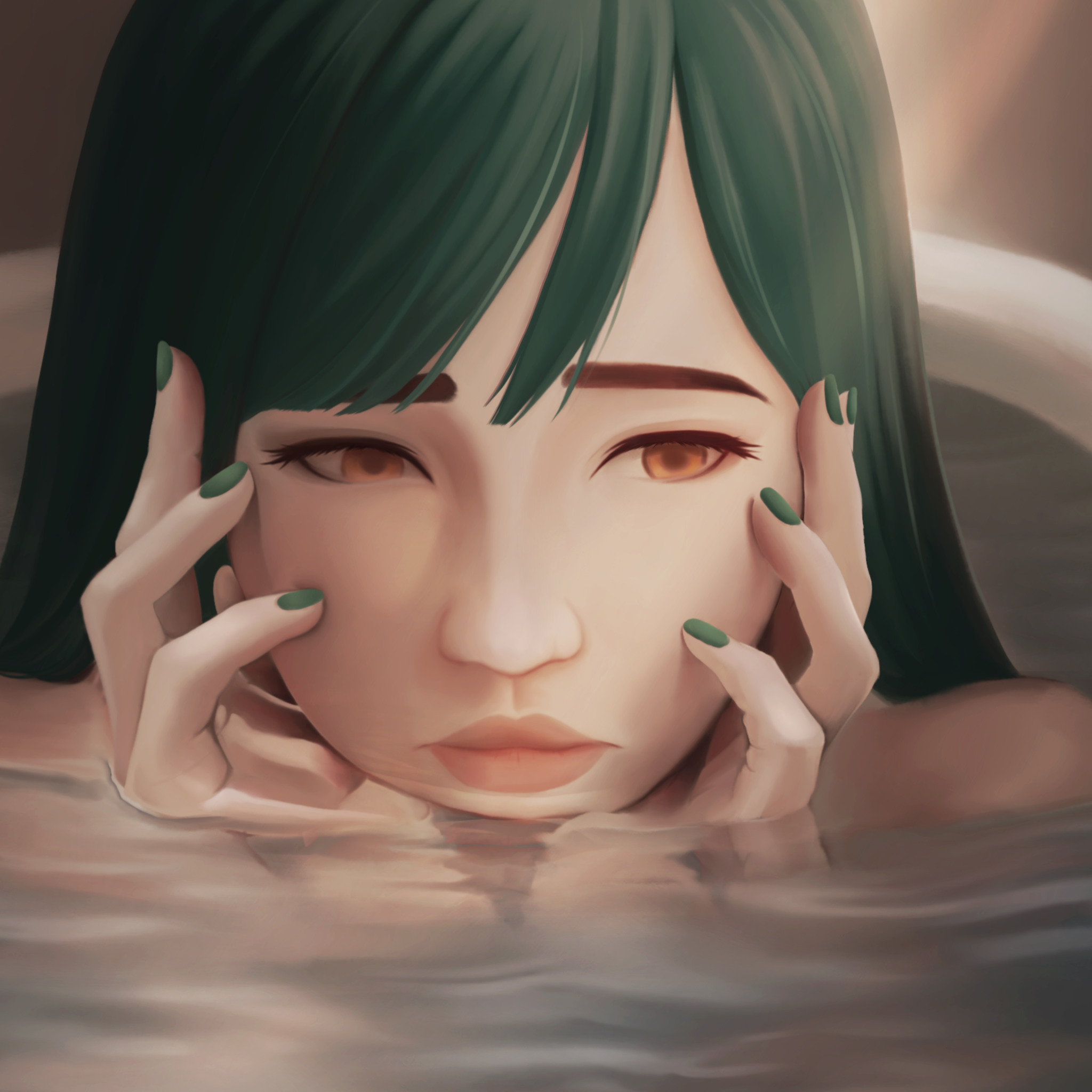 Dread by Lei Lee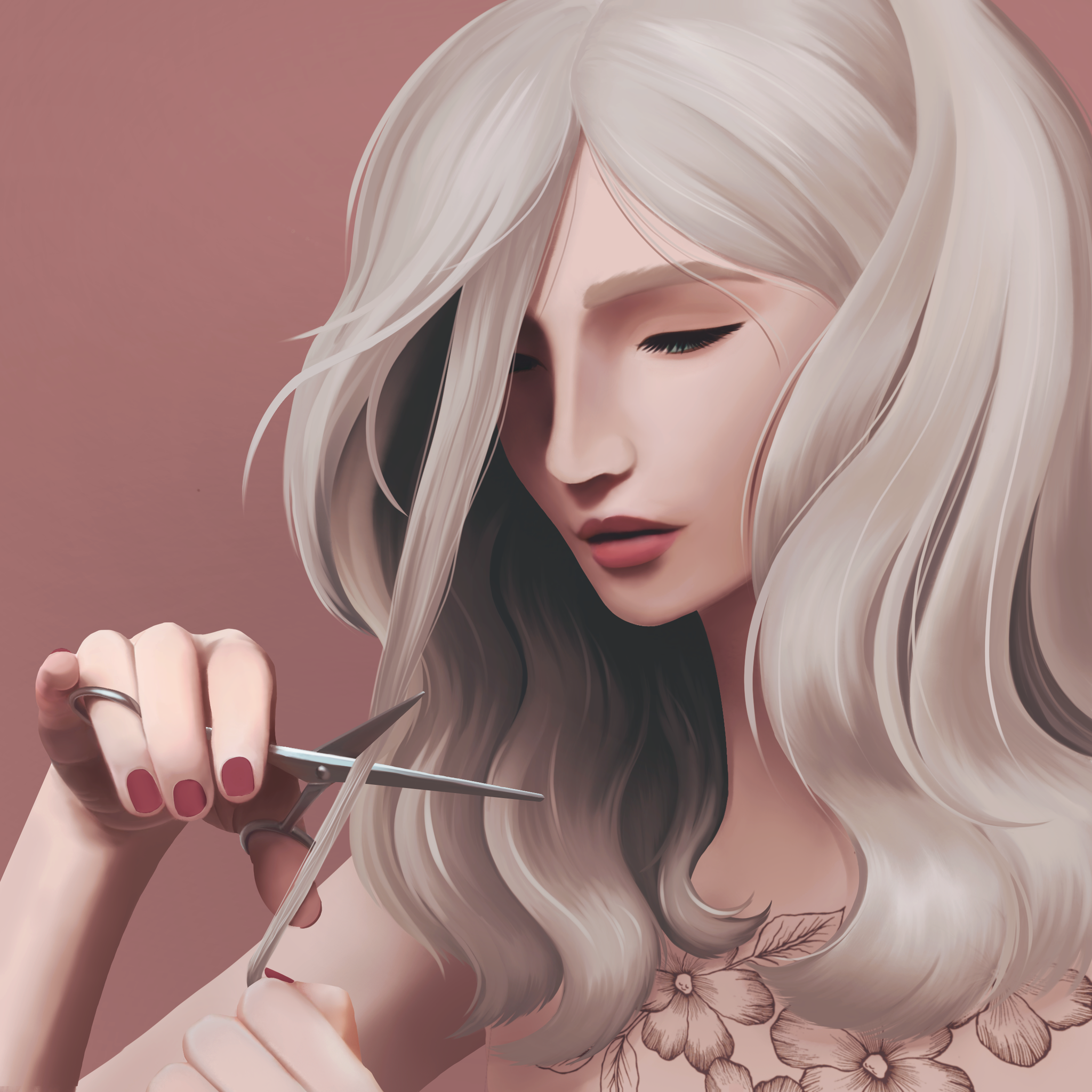 Different by Lei Lee

PURCHASE HERE



Katelyn McManis
Illustration, 2022
I'm a junior at Columbia currently studying illustration and graphic design. I grew up in the suburbs of Chicago, originally focusing on traditional drawing and painting throughout high school. Once I got to college, I was very inspired by the wonderful digital illustrations and designs my fellow artists brought to the table. I realized not everything has to be lifelike and realistic, so I've began to play with cartooning everyday things. Traditional drawing is what feels most comfortable to me, but I like the challenge of working digital. Lately I've been working on Adobe Illustrator and Procreate for the iPad, but I still enjoy traditional drawing.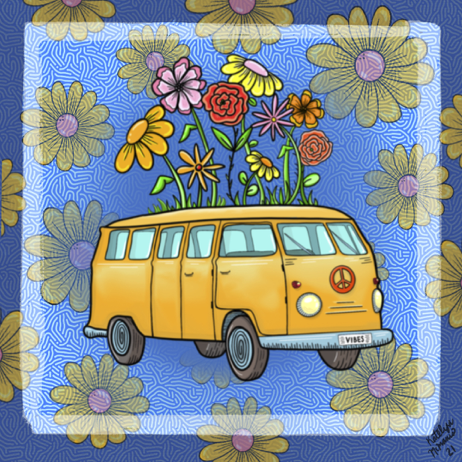 Yellow Bus by Katelyn McManis

PURCHASE HERE



Tara Nava is an illustrator living in Chicago finishing her final semesters at Columbia College Chicago. Her work is inspired by the world around her, notably antique shops, cottagecore, tattoo work, and photography.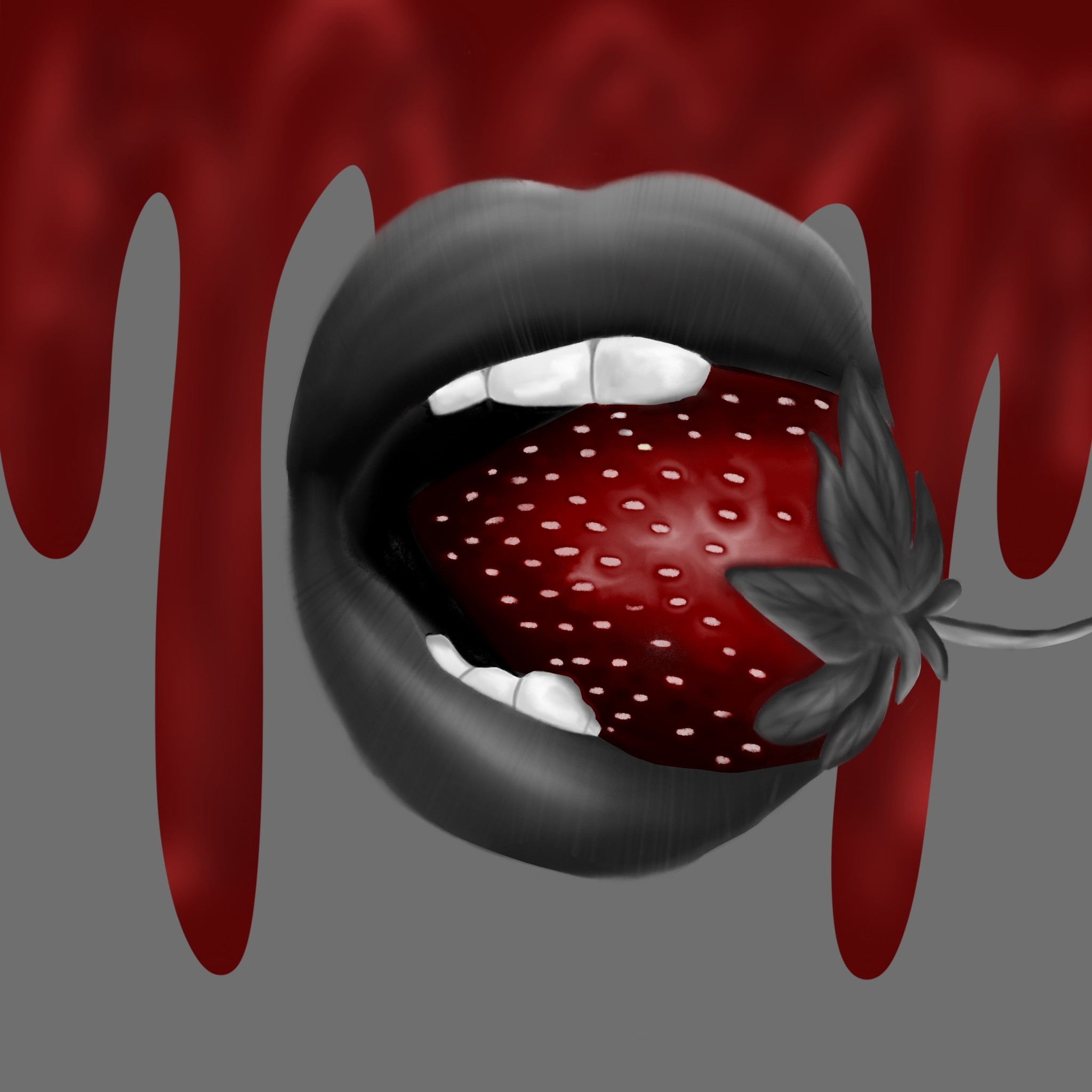 Sweet as Strawberries by Tara Nava

PURCHASE HERE
I'm a digital artist born and raised in Illinois that currently focuses on semi-realistic portraits. I'm very interested in character design and concept art. This interest stemmed mostly from video games and some movies/shows I grew up with. The fantasy/sci-fi genre inspires me the most to create my work. Some of my portraits are concepts for mental health, which I use to pour my emotions into.
The Light by Angelina Nguyen

PURCHASE HERE



Beau Old

Illustration, 2021
I care a lot about intimacy and tender loving care! I am endlessly inspired by love and trusting people with your body.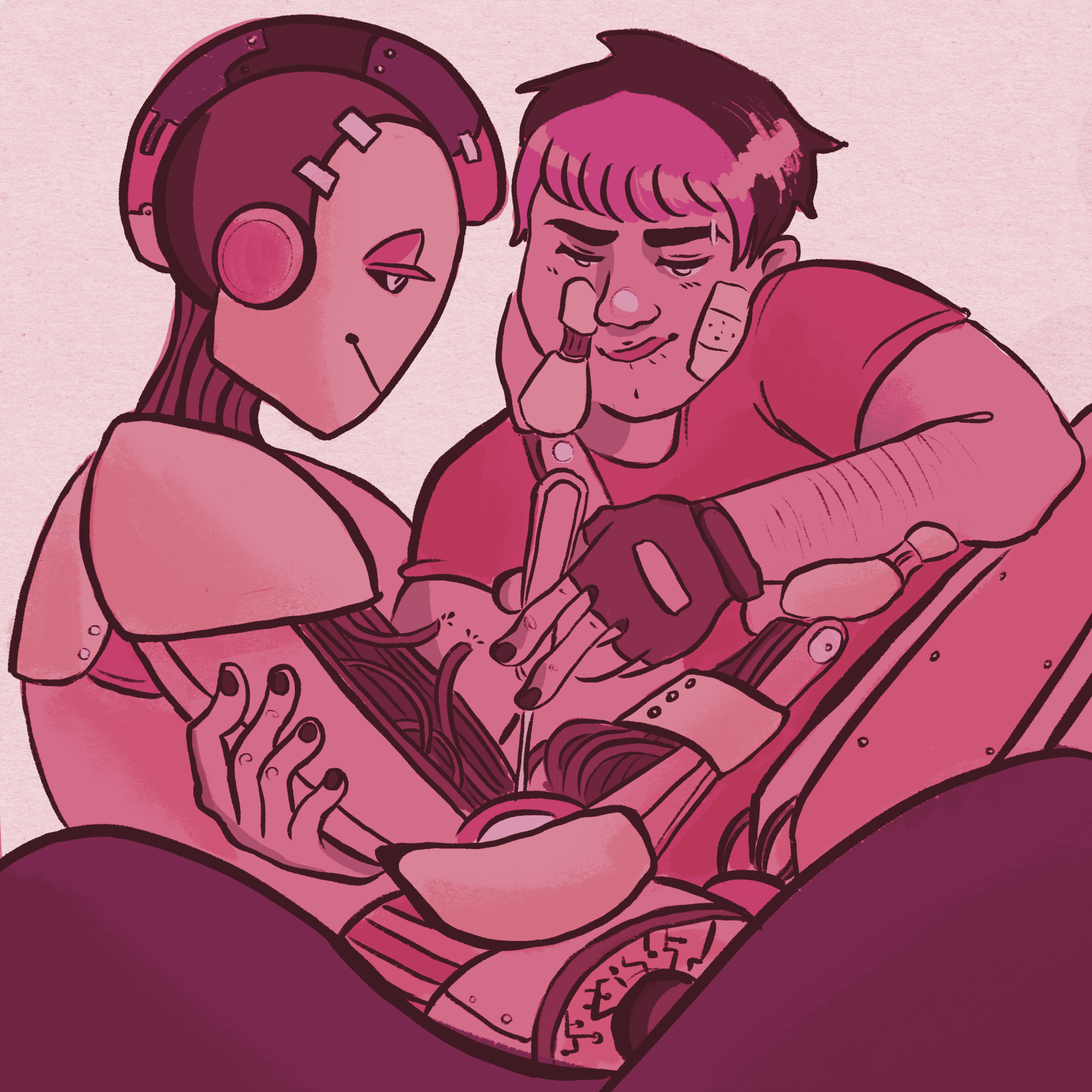 Tender by Beau Old

PURCHASE HERE
I am a late-blooming illustrator, based primarily in traditional media and exploring digital art through my love of video games and fantasy.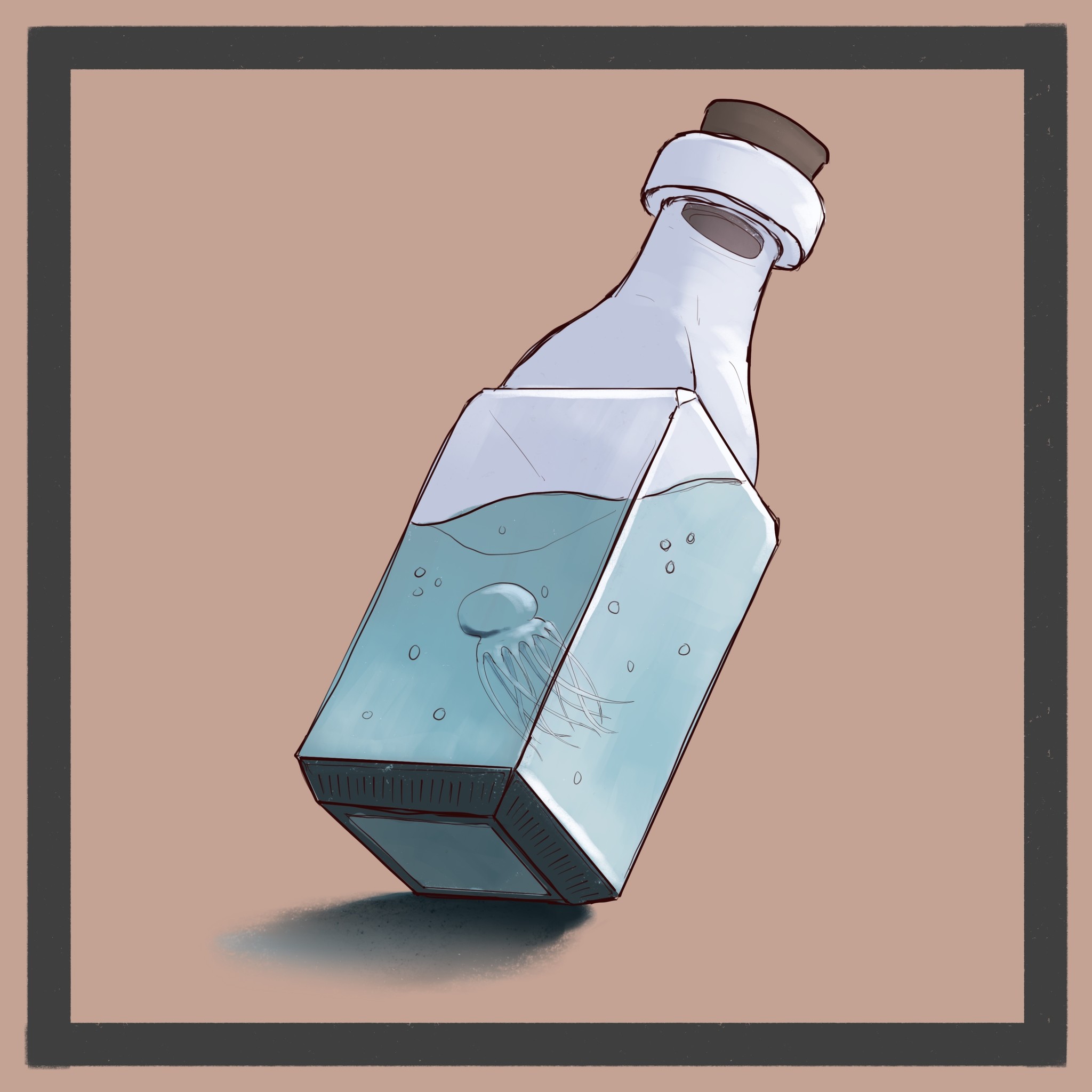 Waterbreathing Potion by Hemal Patel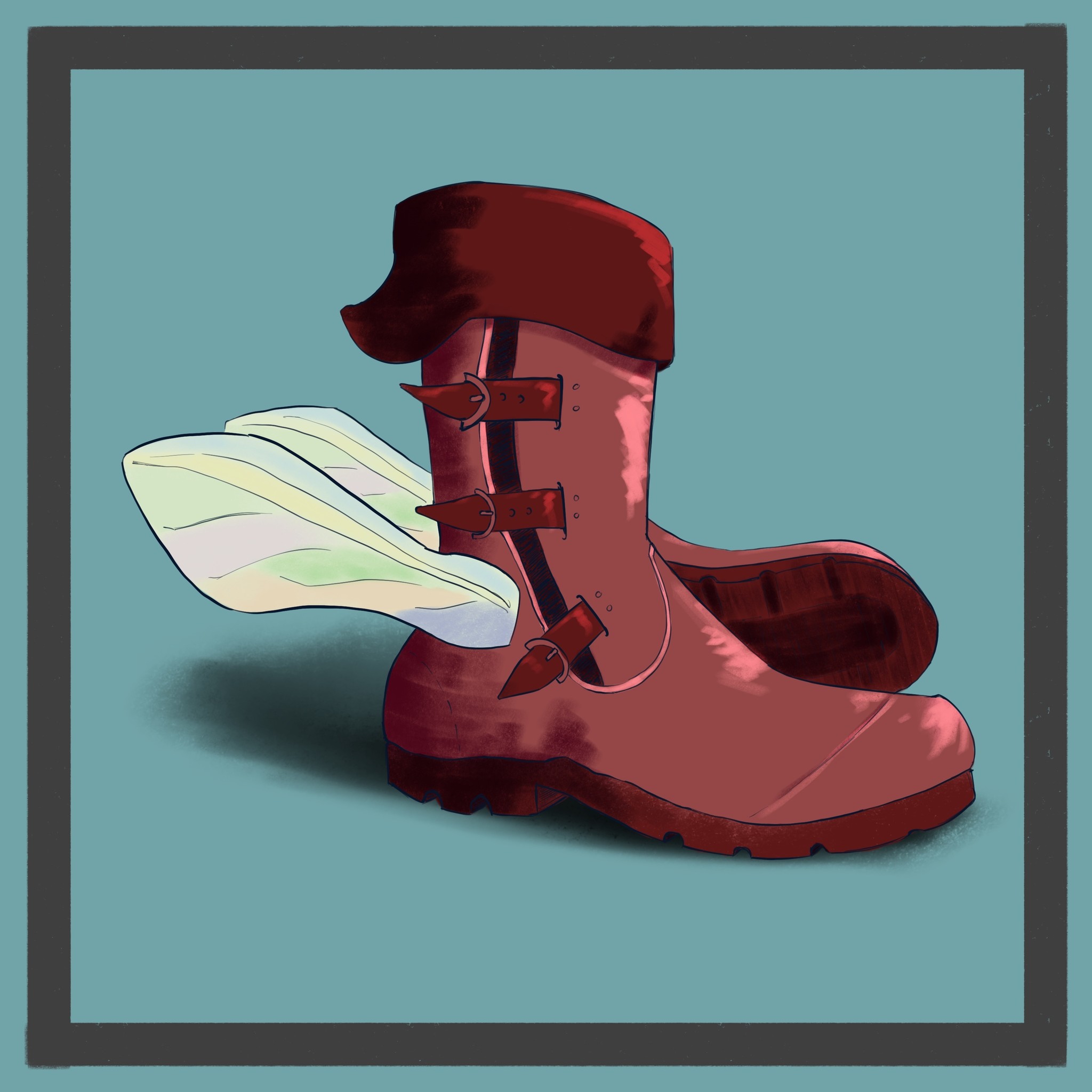 Winged Boots by Hemal Patel

PURCHASE HERE



Hello, I'm an up and coming illustrator from Carpentersville, IL and I hope to one day be a concept artist with a focus in character design. Right now I work in freelance, drawing portraits and full body references for other people's characters. I'm great influenced by fantasy genres and love to draw characters from magical worlds.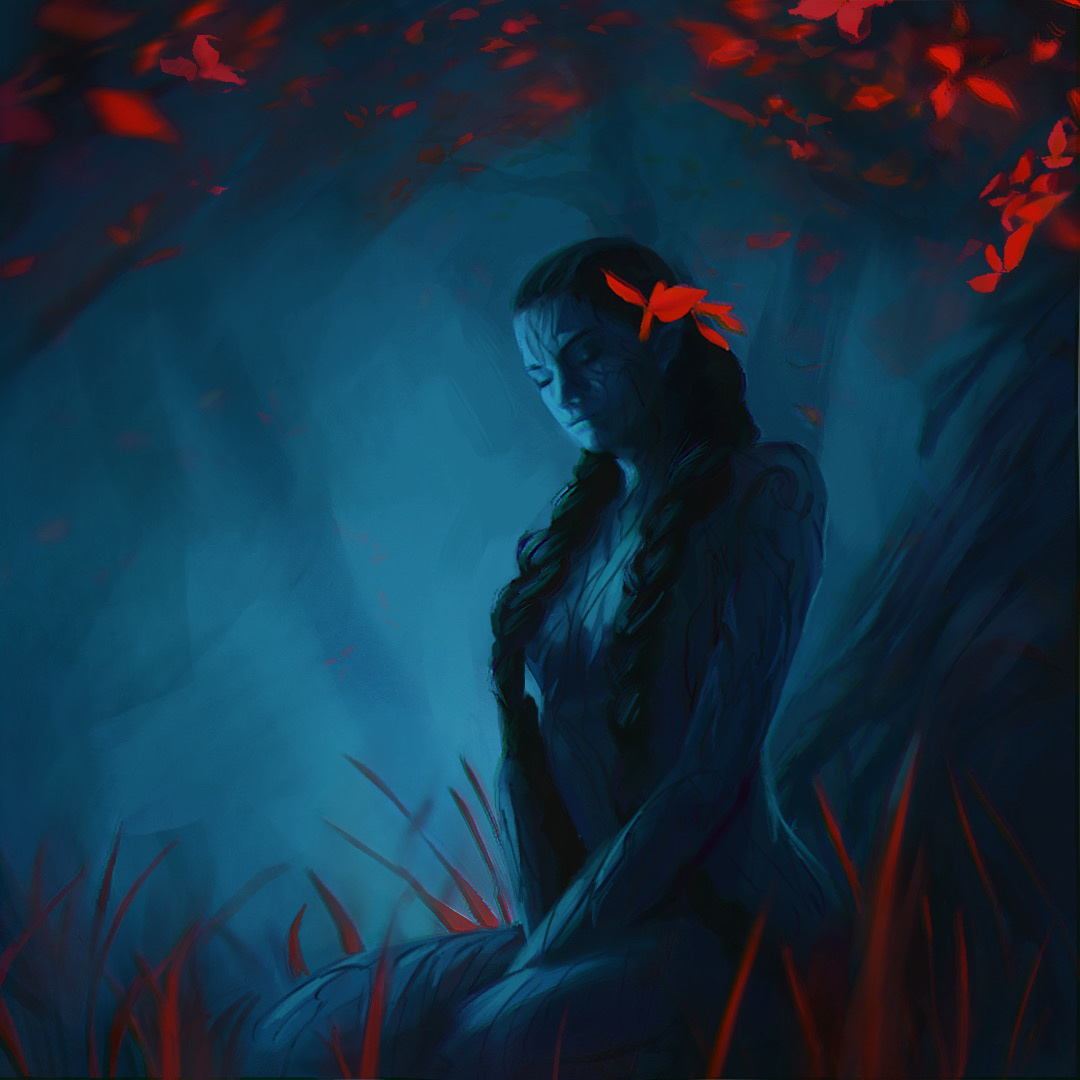 Wood-skin by Erin Petersen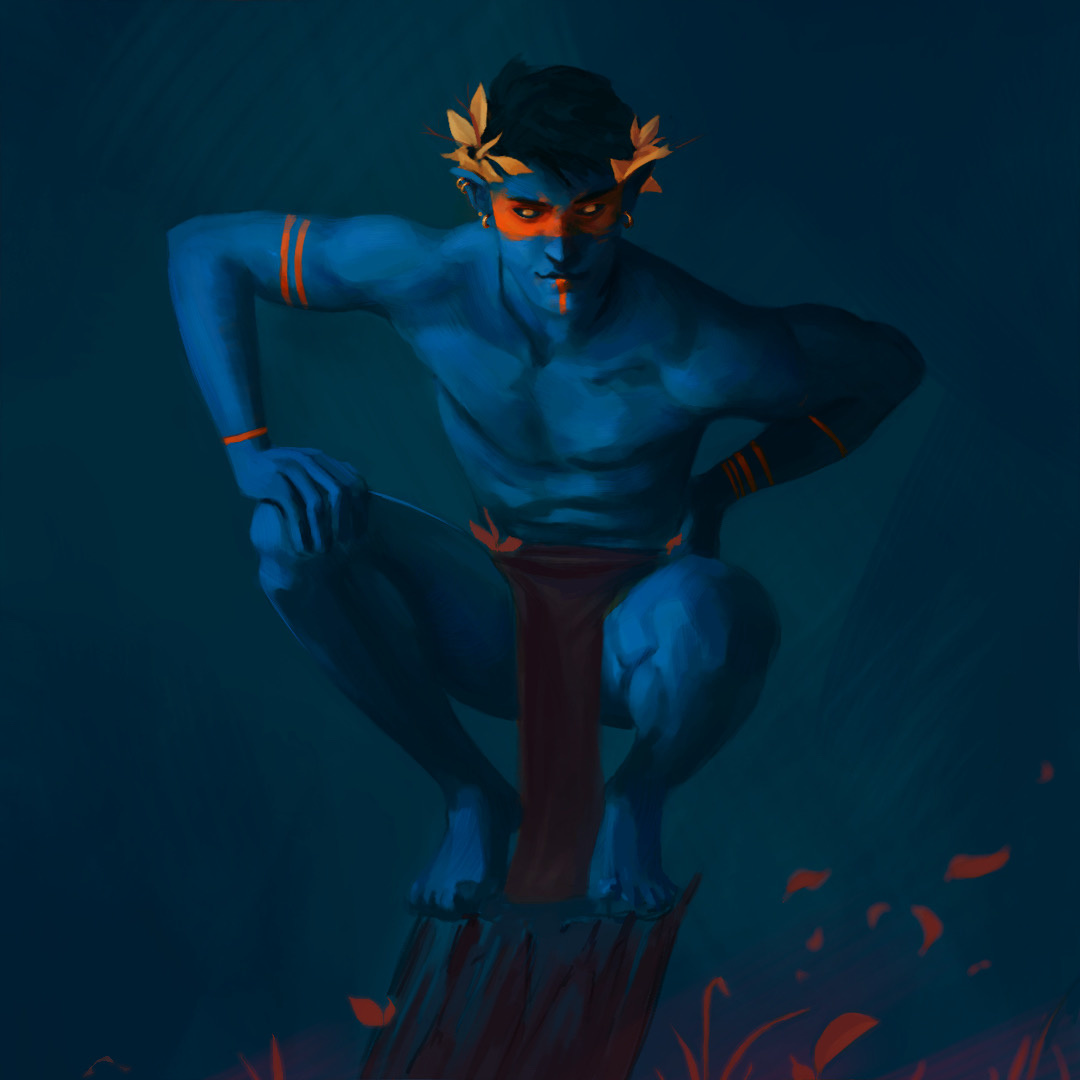 Strange Autumn by Erin Petersen

Alex Pressl is a 21-year-old illustrator born and raised in the Chicagoland area and is now a junior at Columbia College Chicago working on their bachelor's in illustration!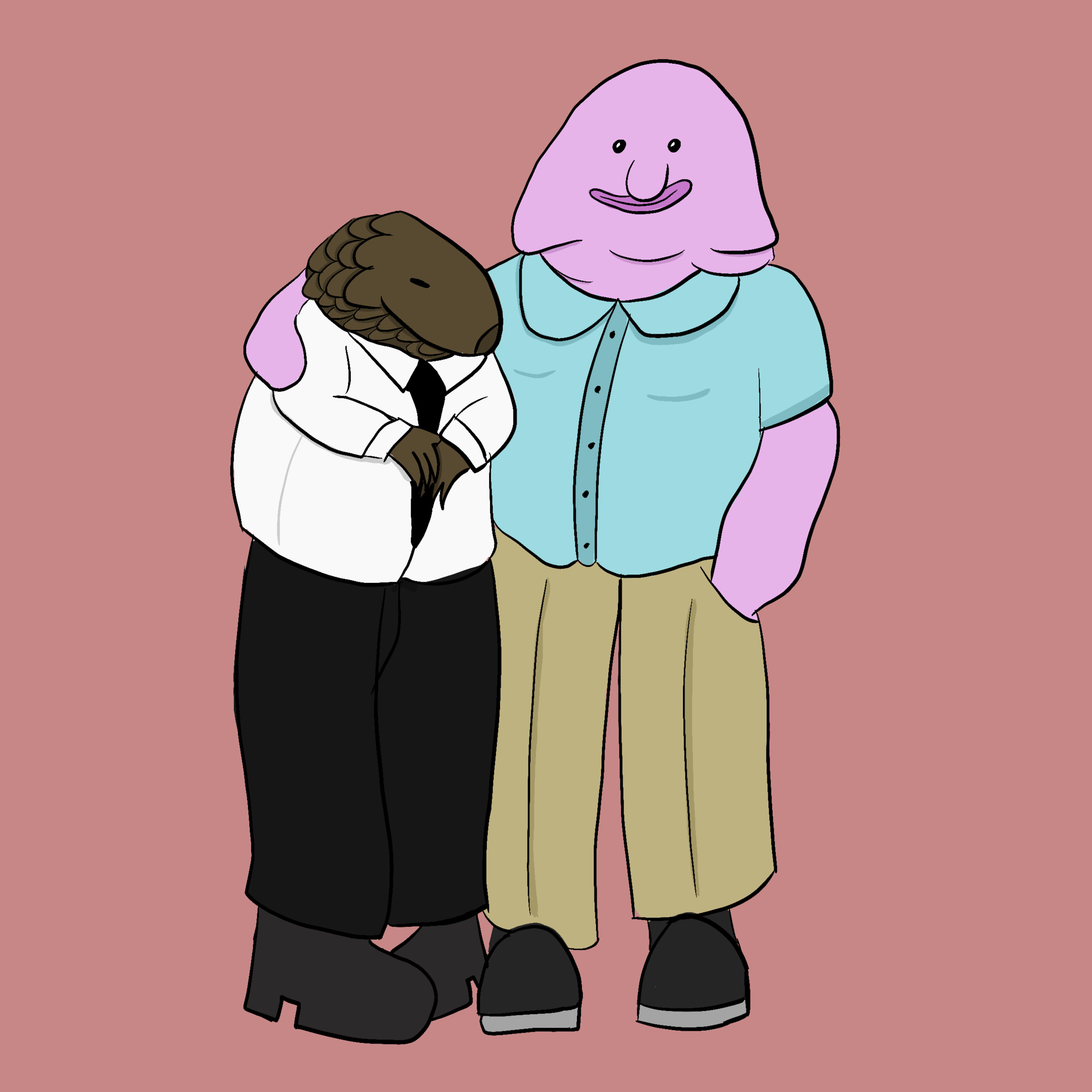 Business Boys by Alex Pressl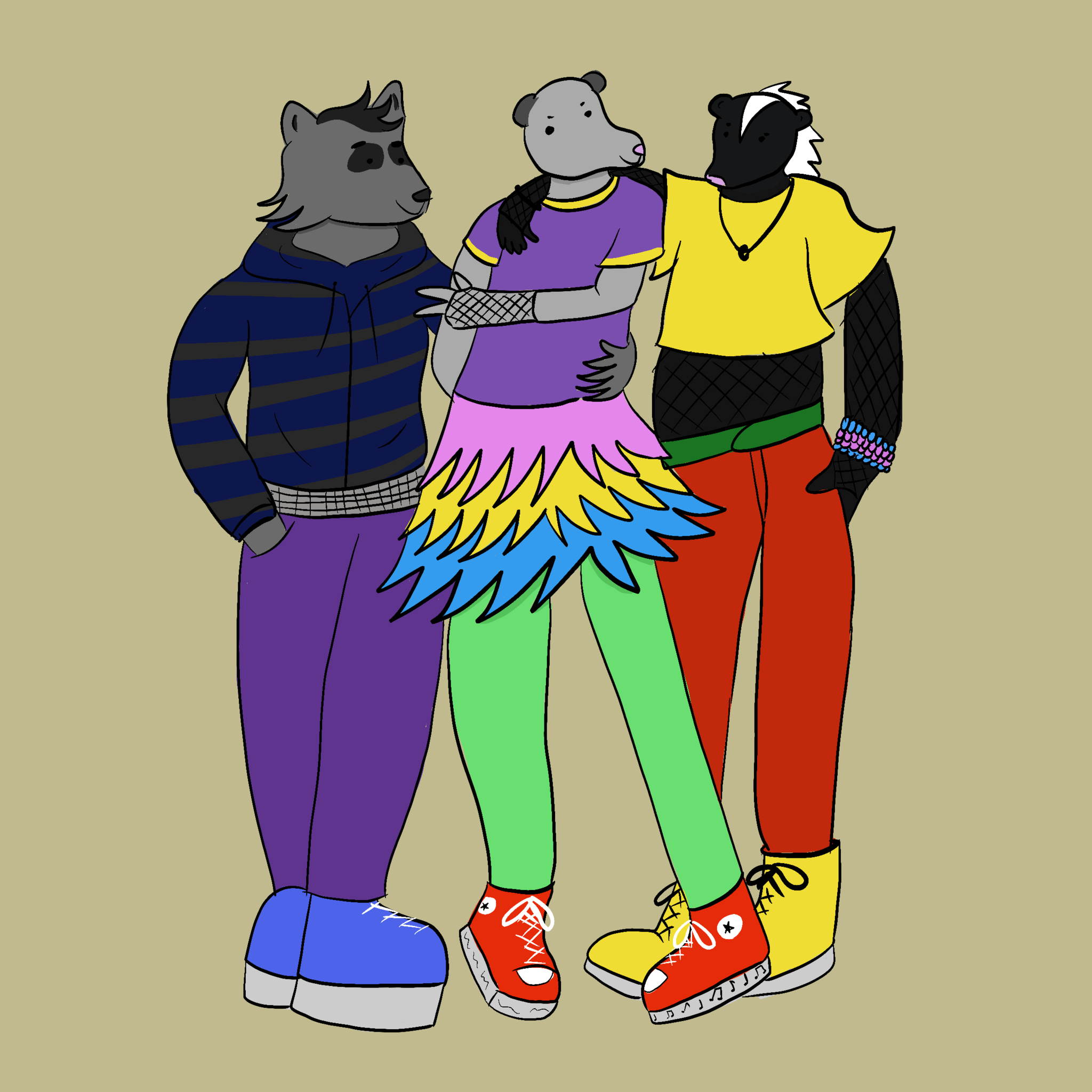 Scene Kidz by Alex Pressl

PURCHASE HERE



I'm a Video Game Character Artist and Illustrator from Columbus Ohio. I love creating animals and creatures and characters in my work, whether it is on a digital canvas or a 3D model. Creating art excites me, as I love sharing my ideas. I hope to make an impact on people with my work.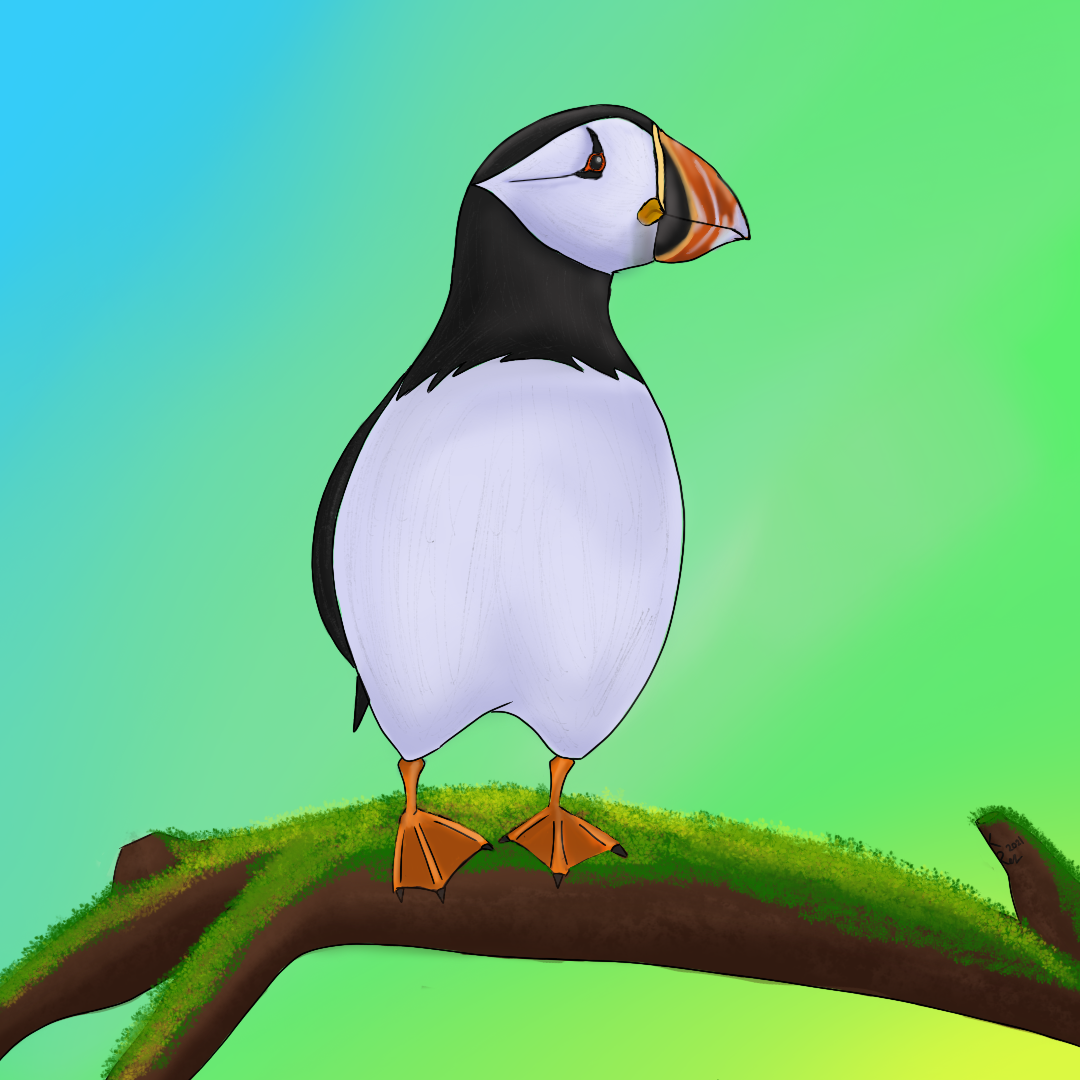 Puffin by Kevin Resnick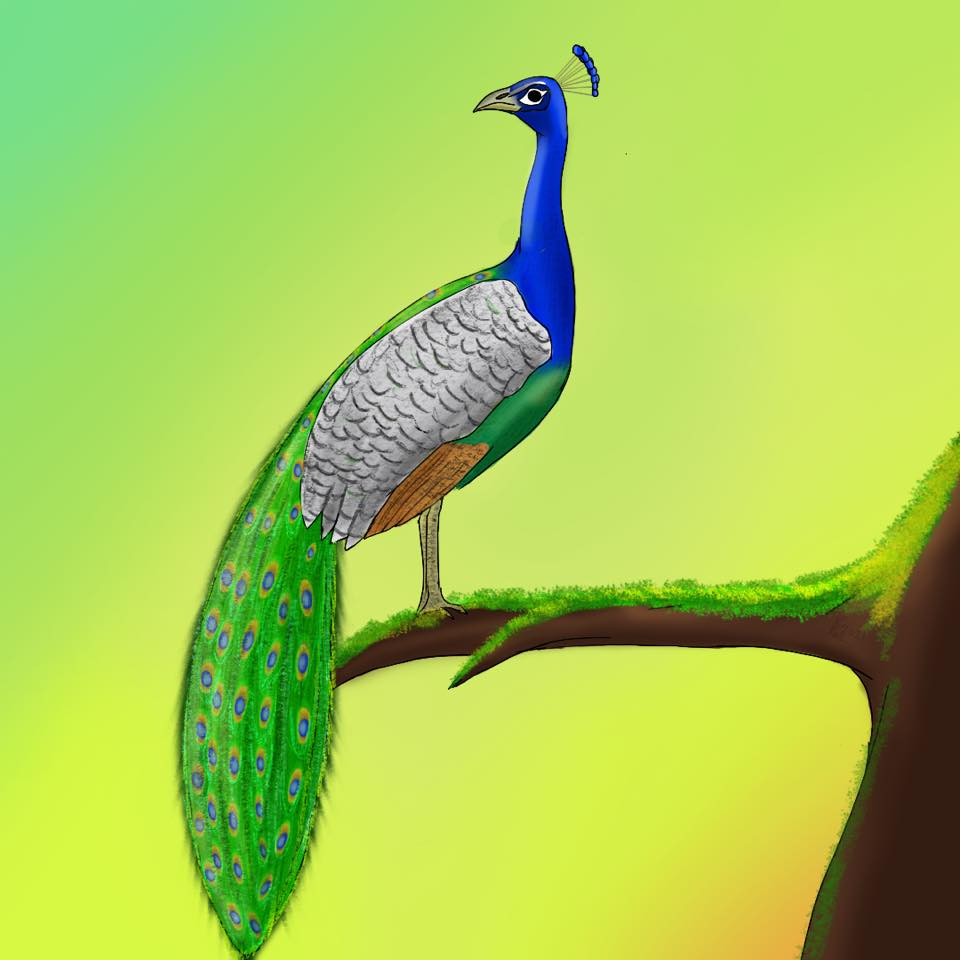 Peacock by Kevin Resnick

PURCHASE HERE



I'm a Chicago-based illustrator and I make art with traditional materials. Although I specialize in colored pencil illustrations, I also love using inks, watercolors, acrylics, microns, and gel pens on any blank surface I can get my hands on. Nature fuels me to create and is a constant inspiration that shows up in my work. I try to capture a strong sense of place and translate my experiences to convey to others the beauty of where I've been and wish to be.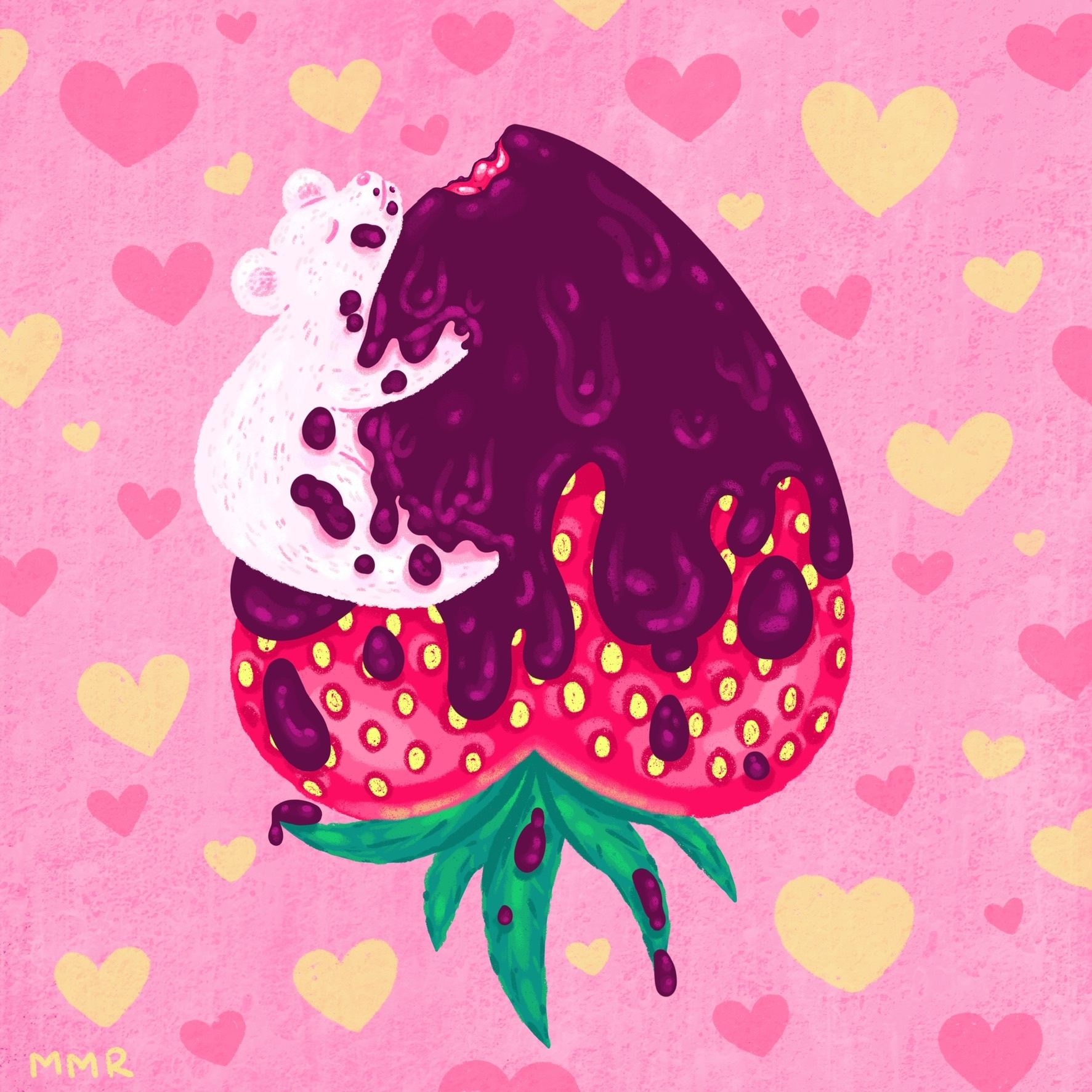 Chocolate Strawbeary by Megan M. Rivera

PURCHASE HERE



My name is Babs. I am a freelance illustrator currently studying Illustration and business at Columbia College Chicago. I am currently in the process of starting up a print business, and currently love working with clay, digital art, embroidery, block prints, and textiles!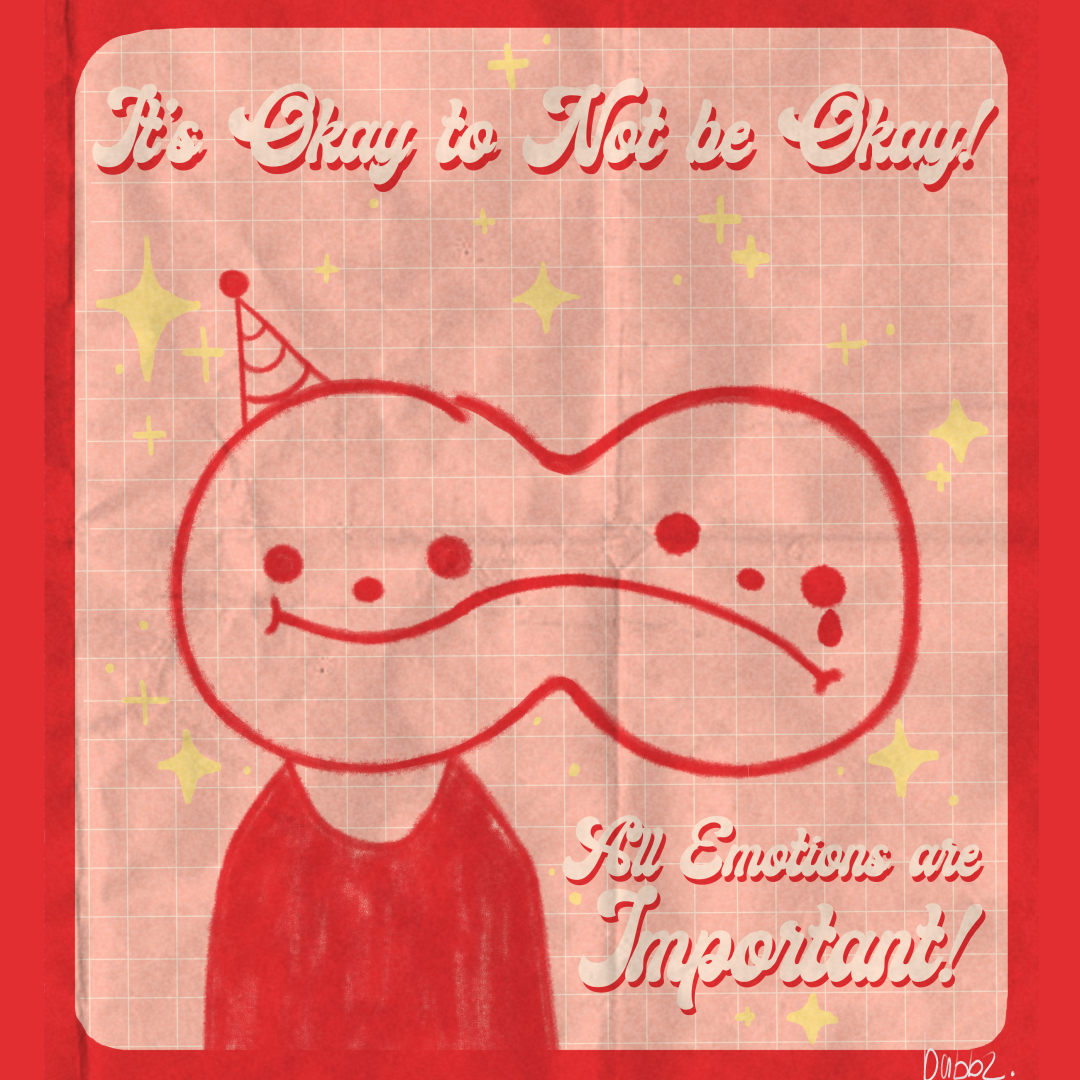 It's Okay to Not Be Okay by Babs Roe

PURCHASE HERE



My art is inspired by the intricacies of the human body and often accompanied and paralleled to natural elements. I am intrigued by the dream-like qualities of surrealism and implement them into my work. I am twenty-one years old and come from a small farming town about an hour and a half west of Chicago. I hope to continue freelance illustration after my graduation from Columbia College Chicago in 2022.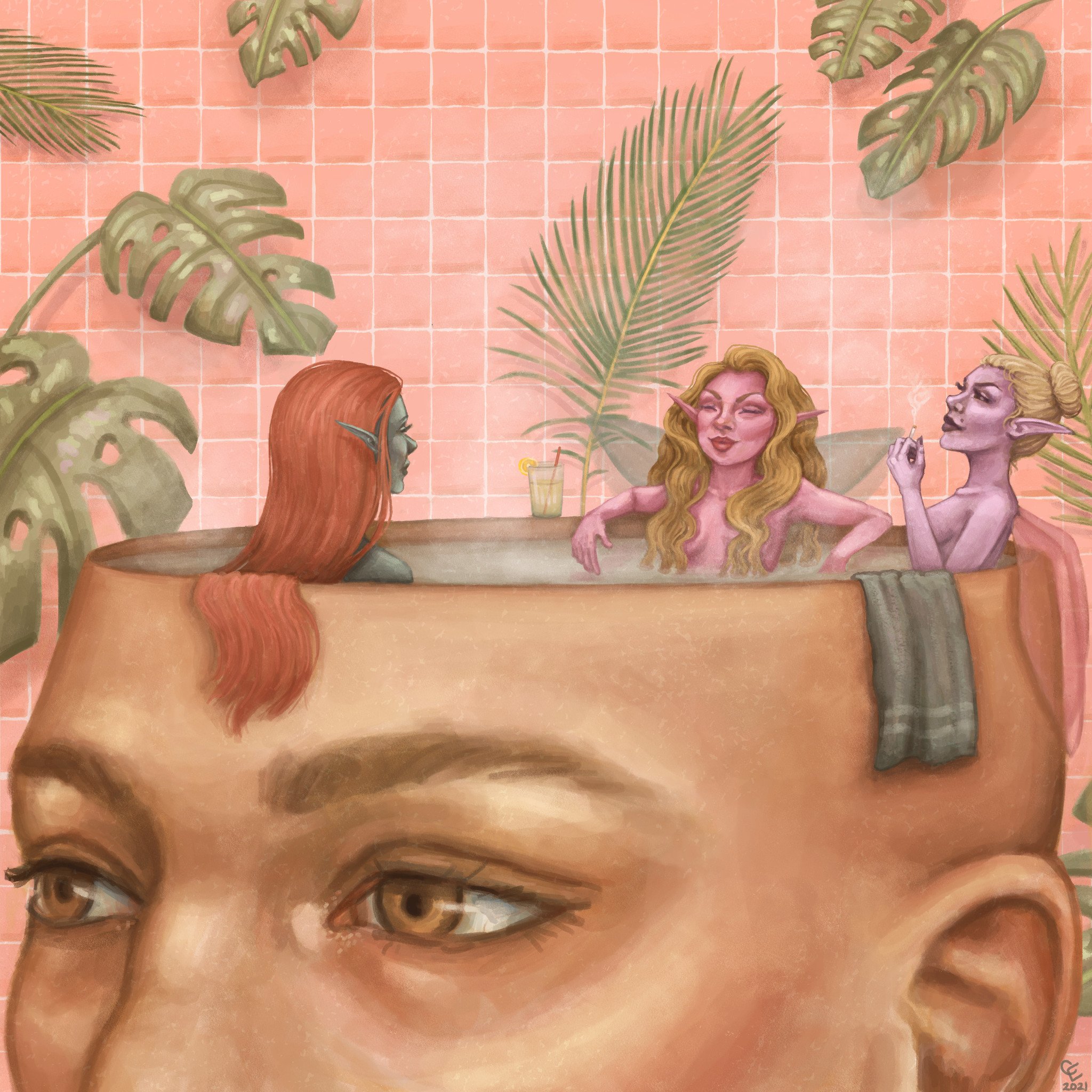 Where is My Mind by The Pixies by Cecilia Schmitt

PURCHASE HERE



Isabella Scott was born in Winnebago, Illinois. She currently lives in Chicago, Illinois. Isabella works in a wide range of mediums. She loves creating a world that combines fact and fiction. Lately she has become super interested in illustrating hair and making work that promotes diversity.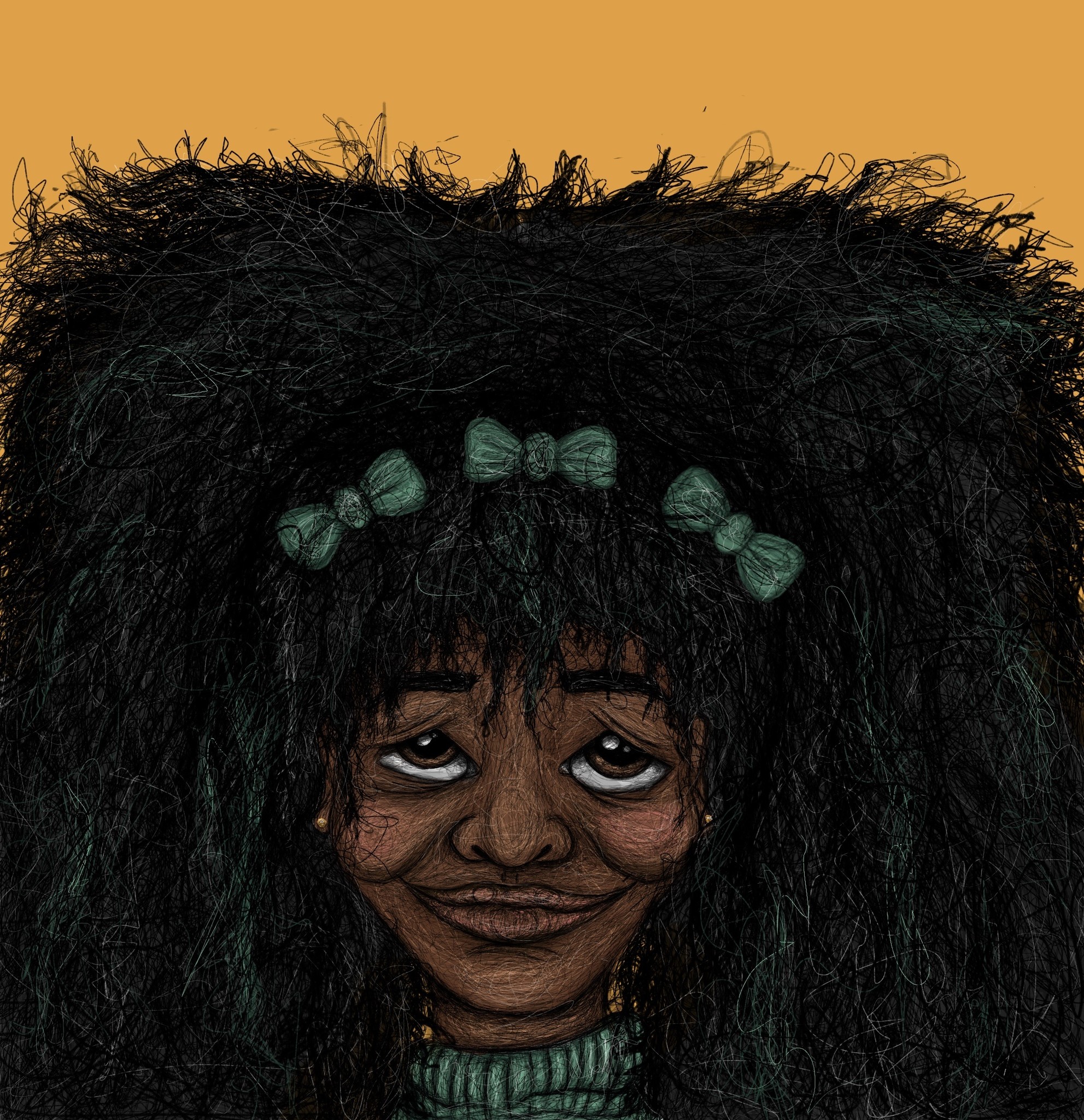 3 Little Bows by Isabella Scott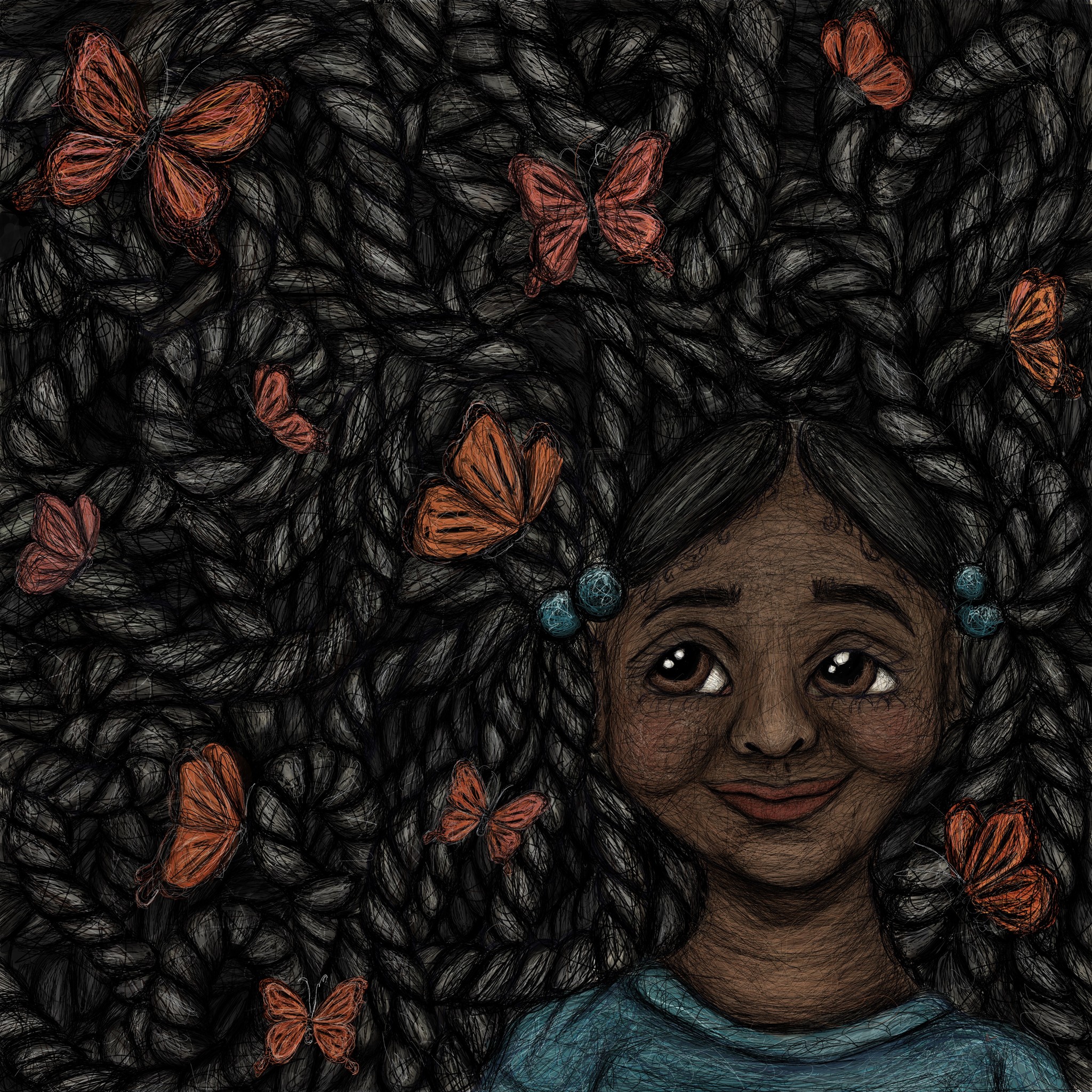 Endless Twist by Isabella Scott

PURCHASE HERE



Lucas Smith
Illustration, 2020

Lucas is an editorial illustrator originally from Indiana but currently based in Chicago. His work is typically conceptual and thought provoking. He enjoys using color and dramatic lighting. When he isn't drawing he likes spending time riding his bike.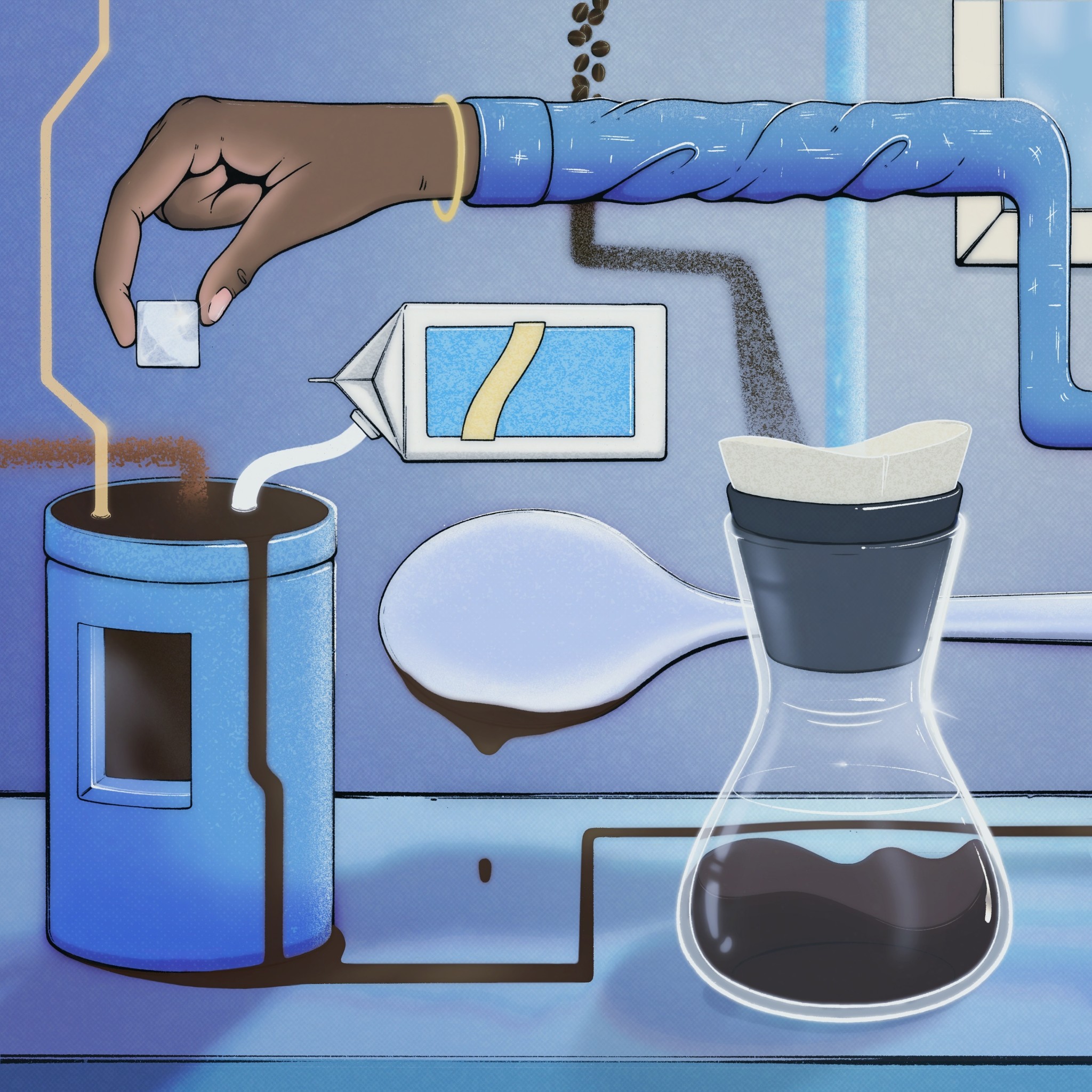 Untitled by Lucas Smith

PURCHASE HERE



hello & welcome!! My name is Kate and I'm from the Chicago area!! I go to Columbia College Chicago at the school of design where I am getting a BFA in graphic design and a minor in fashion studies/merchandising
I love designing and illustrating and I'm turning my passion for art into a career! I've set up an Etsy shop to help me get started on achieving my dreams and developing my own brand, please check out my links to continue supporting me and my brand!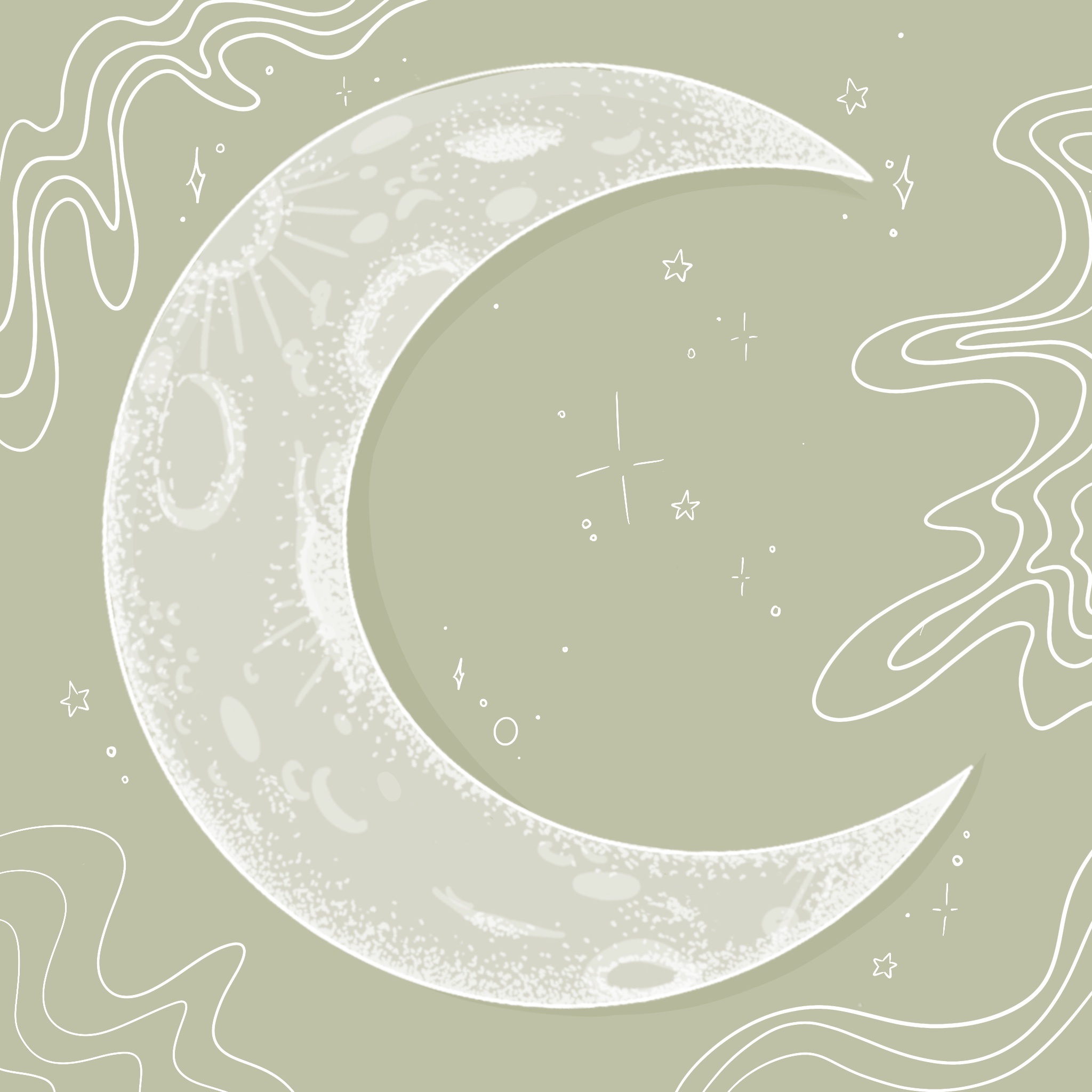 Moon by Kate Tierney

PURCHASE HERE
I am a local Chicago artist who grew up in Lincoln Square. I have always loved to draw and when I finally got my hands on an iPad in 2013, that love exploded and brought me to where I am today. The focus of my work is on characters and diversity, and I often aim to highlight aspects of modern culture and society.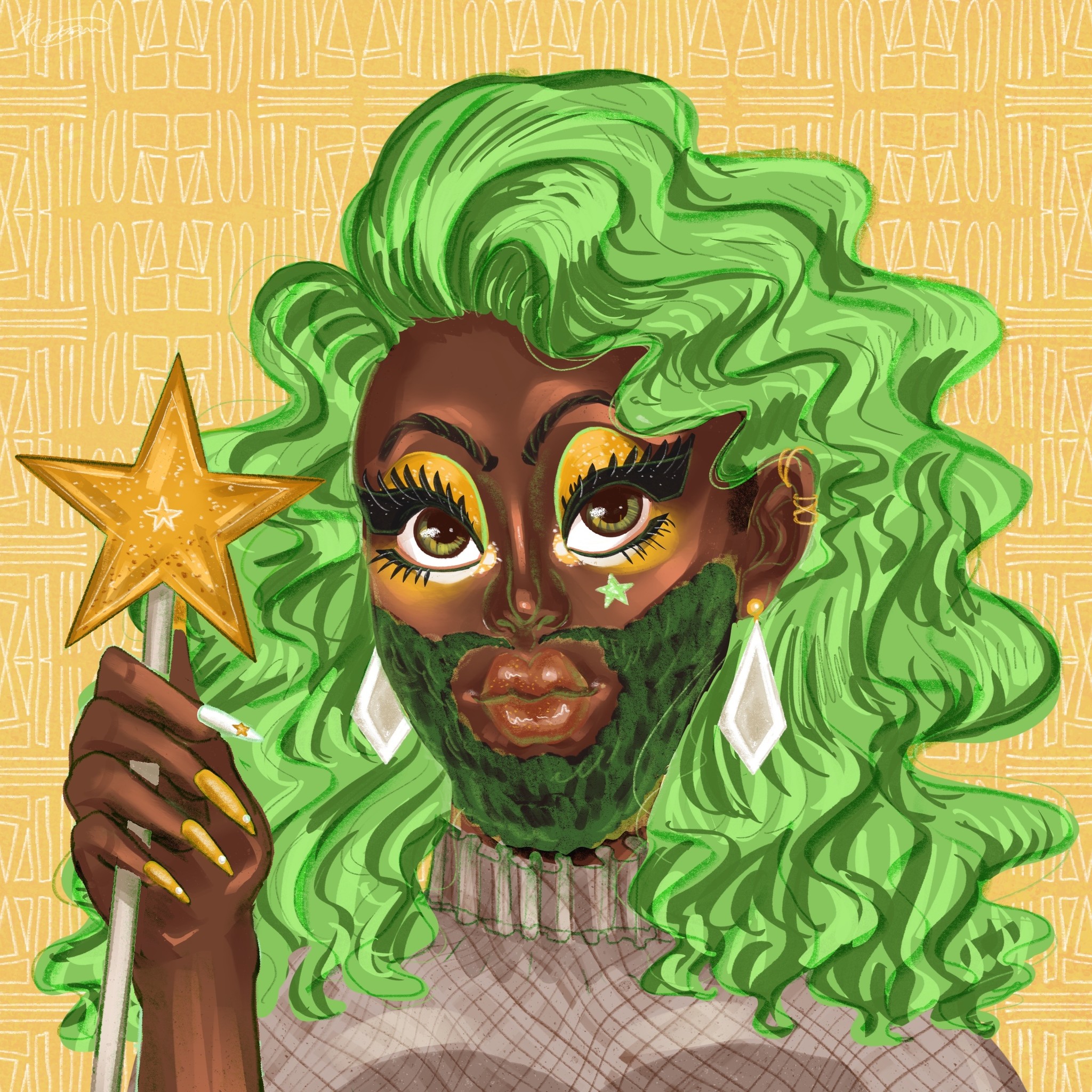 This is Star Fruit! by Natasha Uno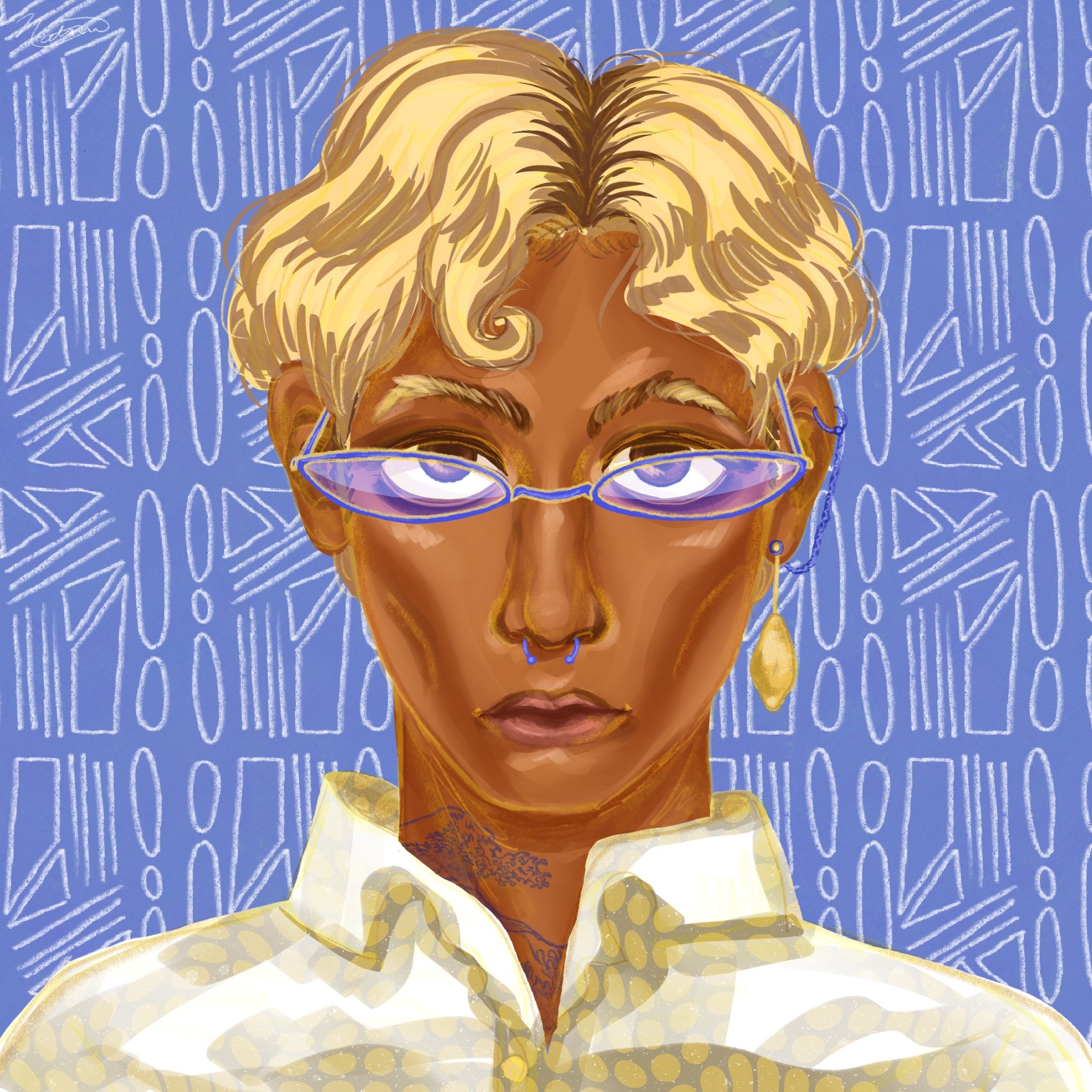 This is Lemon! by Natasha Uno

PURCHASE HERE



Hi! I'm Catherine Wray, I'm from Brooklyn, NY, and I'm an illustration student. I'm a lifelong fan of the animation of Hayao Miyazaki and in many ways my artistic expression is an extension of the emotions conveyed by his work. The simple, comforting pastoral scenes that fill movies like My Neighbor Totoro and Howl's Moving Castle strike a chord with a sense of inner peace that I gravitate toward in a world filled with stress. I seek to lend that calmness to others through my art, through images which are filled with gentle happiness.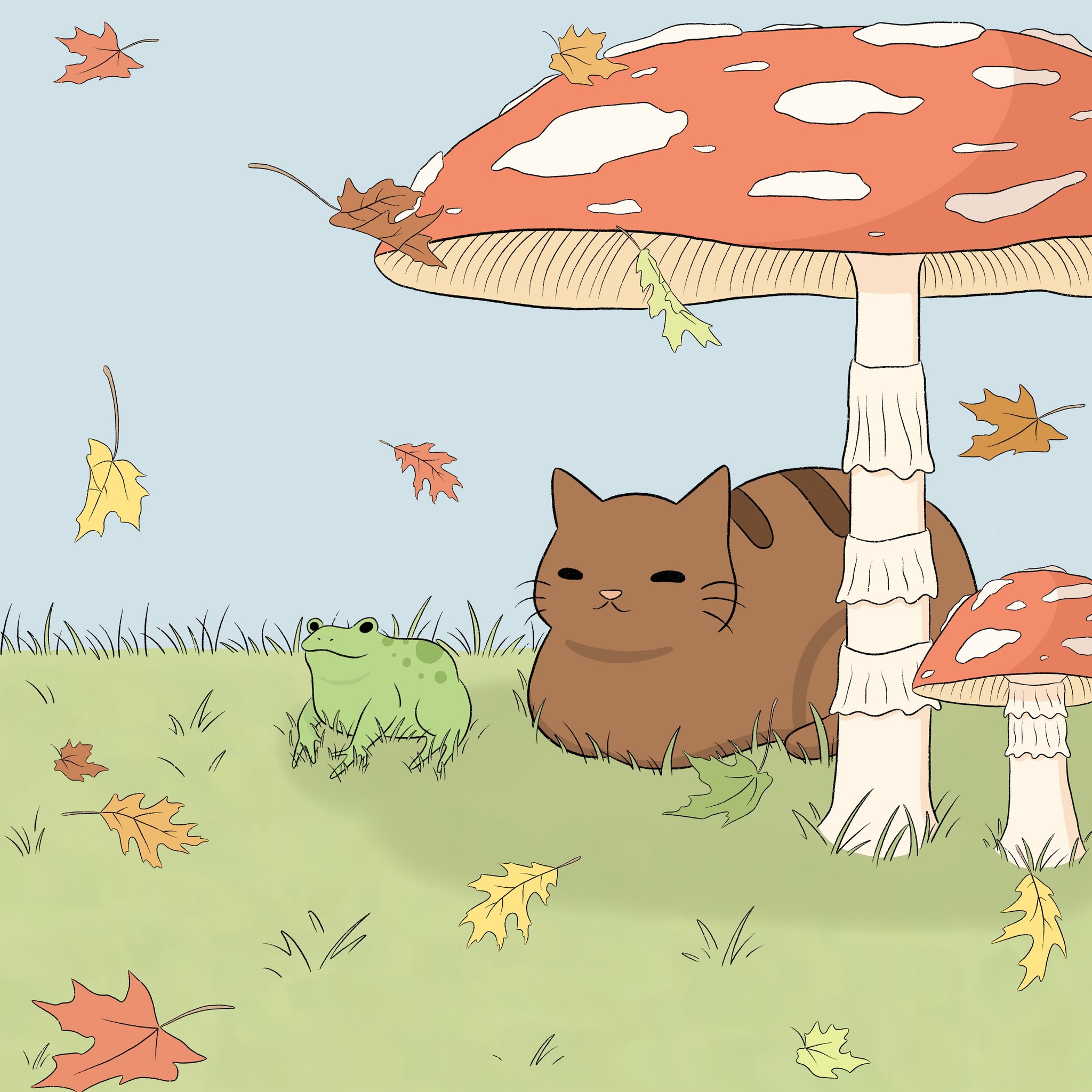 Fall Best Friends by Catherine Wray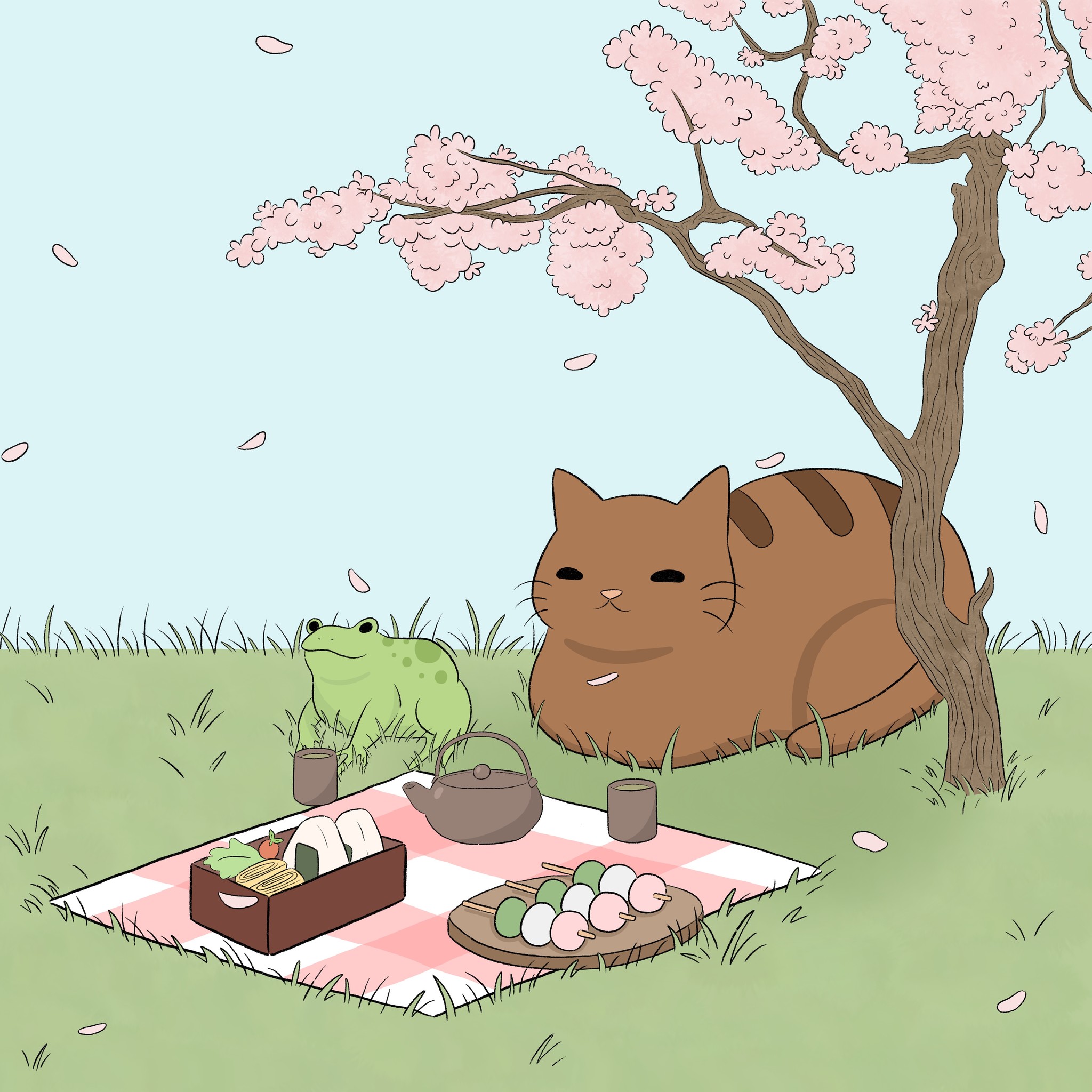 Spring Best Friends by Catherine Wray

PURCHASE HERE