Holiday Market Featured Artist

Wednesday, December 5th | 9am - 5pm
What do you currently have in ShopColumbia?
I started with a dress sample I made in one of my garment construction classes. Then, I added some previously made skirts and dresses. I analyzed what sells the most and what customers might be looking for. My decor pillows and blankets found a new home through ShopColumbia. I have a variety of the merchandise, from clothing, home decor, to leather jewelry. ShopColumbia is a great student boutique to try out selling your work. My leather collection is the biggest seller now, which started with a simple bracelet and grew to a full line of jewelry.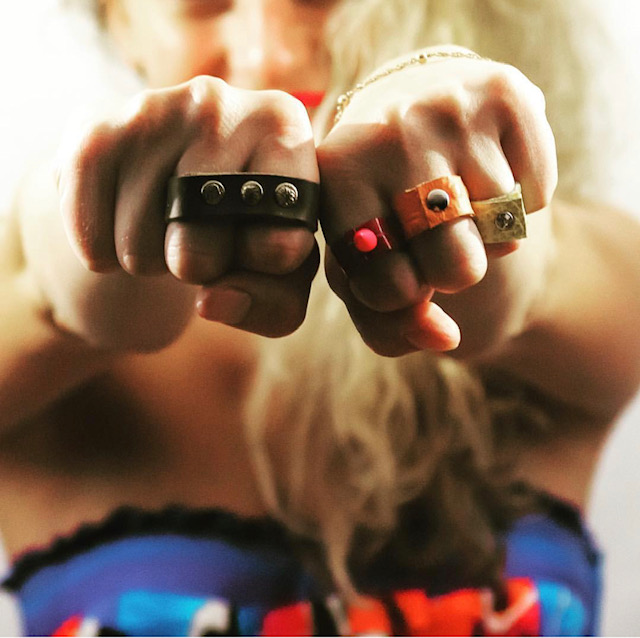 Up-cycled Leather Rings (assorted sizes, colors, and styles available) - $5-$8/each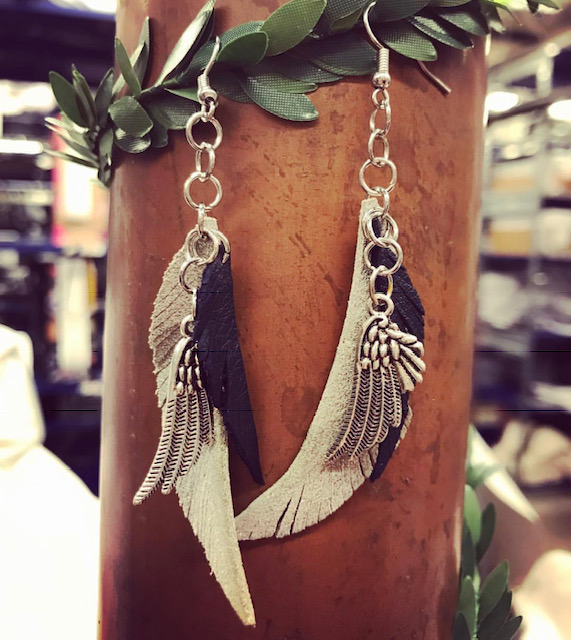 Up-cycled Leather Earrings (assorted sizes, colors, and styles available) - $10-$30/each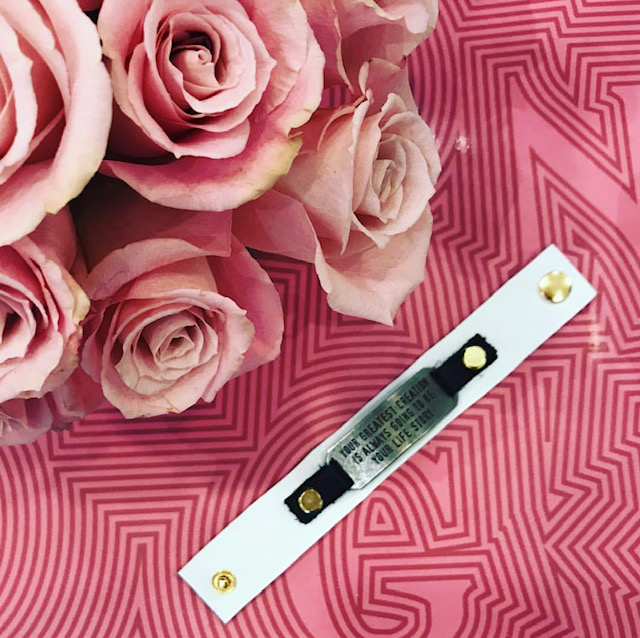 Up-cycled Leather Bracelets (assorted sizes, colors, and styles available) - $10-$40/each

What are you most looking forward to during the holidays?
I have several more Holiday Market pop-ups that I will have a booth at; such as the Randolph St. Market and one at Northbrook Court. I will also be busy applying for Spring/Summer markets!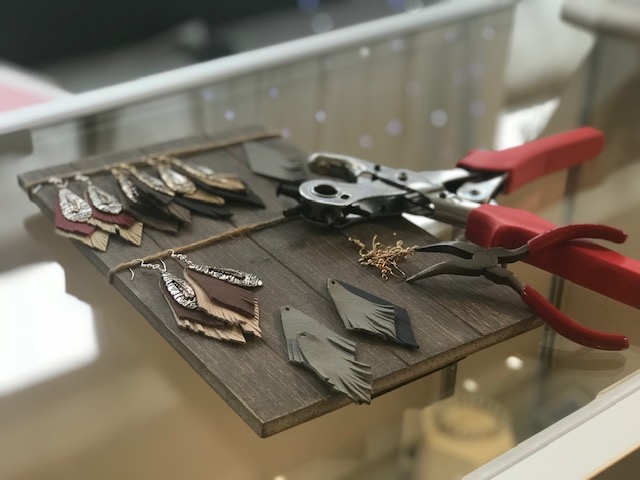 Works in progress with tools

Give us an update about recent projects/artistic life events; what's next for you?
I started selling my handmade leather jewelry at ShopColumbia about a year ago. Now, my hobby has become a small business. I successfully completed multiple markets and artist events in Chicago, such as RAW Artist Chicago, Ravenswood Art Walk, and Randolph Street Market. I keep applying for galleries and privately owned artist shops. I'm completely booked every weekend for pop-up shops and art markets until the end of the year. I also work on my website and social media, and it's a learning curve for me. It's a lot of work, but I'm looking forward to growing my Eva Airam Studio line into a famous brand.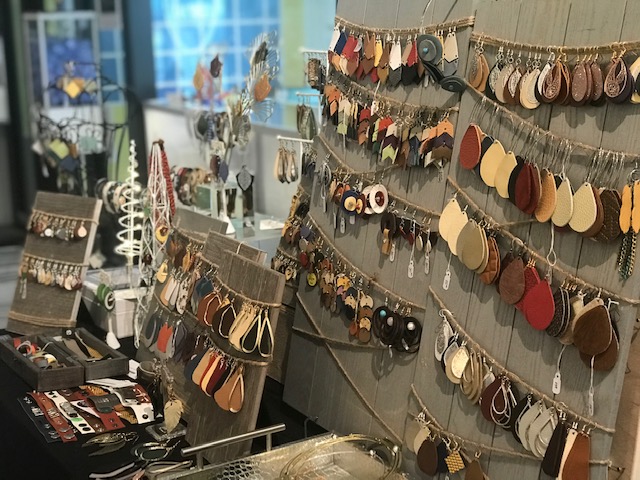 Holiday Market 2018 Featured Artist Display

ShopColumbia's 10th Annual Holiday Market runs November 29 - December 20

Events and promotions updated daily on our Facebook Page