Holiday Market Featured Artist
Monday, December 17th | 1pm - 5pm
What work will you be selling at ShopColumbia's 10th Annual Holiday Market?
I have matted prints from my series Flores et Lumen that had a gallery show in C33 earlier this semester. The photographs are various botanical flowers that are frozen in ice and photographed over a light table to make them appear as their glowing. The images are later processed digitally to possess a unique coloring.

The images are printed, matted, signed and sealed in plastic to make for perfect little gifts to give. I also I have some cards with some holiday-esque prints on them which make for perfect little notes to send this season.

Along with those prints, I have a series of 5 printed photographs that are framed and can be sold as a set. The series shows a Gladiolus flower in different configurations but have the same lighting and style. They were shown in the original C33 show. I also have one large photograph, 24x36, that is framed and being hung at ShopColumbia that is from the original show as well!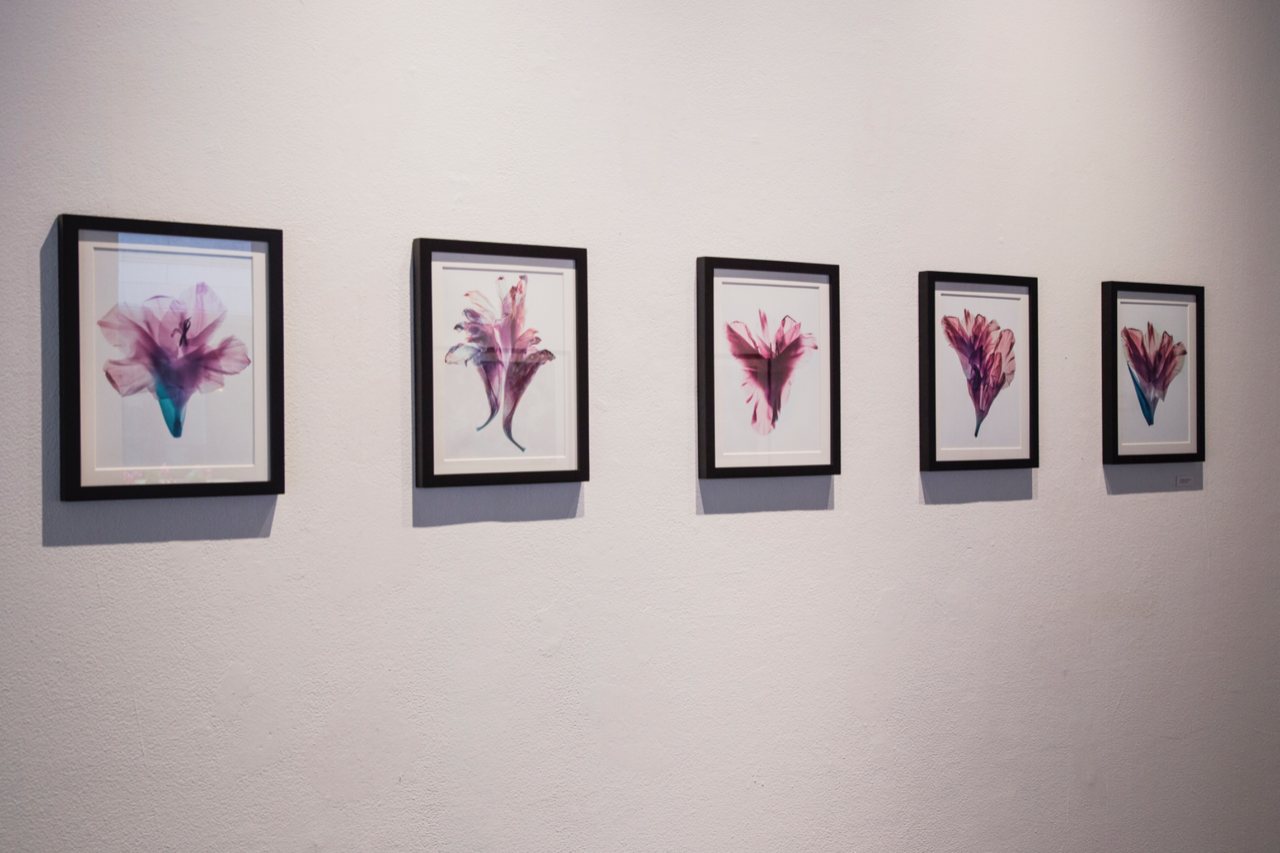 Gladiolus Series - $100.00/each or $450.00/set


What are you most looking forward to during the holidays? Do you have any favorite holiday traditions?
My family and I love the holidays, and it's my absolute favorite. I've been driving my friends crazy with all the Christmas music I've been playing since Black Friday, and the holiday bow and wreath that has been on my door ever since. I am looking forward to catching up with my family over Christmas, and over the break it'll be nice to see people I haven't seen since the summer!

My mom and I have this tradition of making homemade toffee candy from my great grandmother's recipe! We make several batches, mail it out to our extended family and give some to friends, as well. The candy is usually gone in a couple days in the house because it's so good and everyone just steals a piece every time they walk by the bowl! It's definitely a highlight along with helping out with Christmas dinner and helping cook.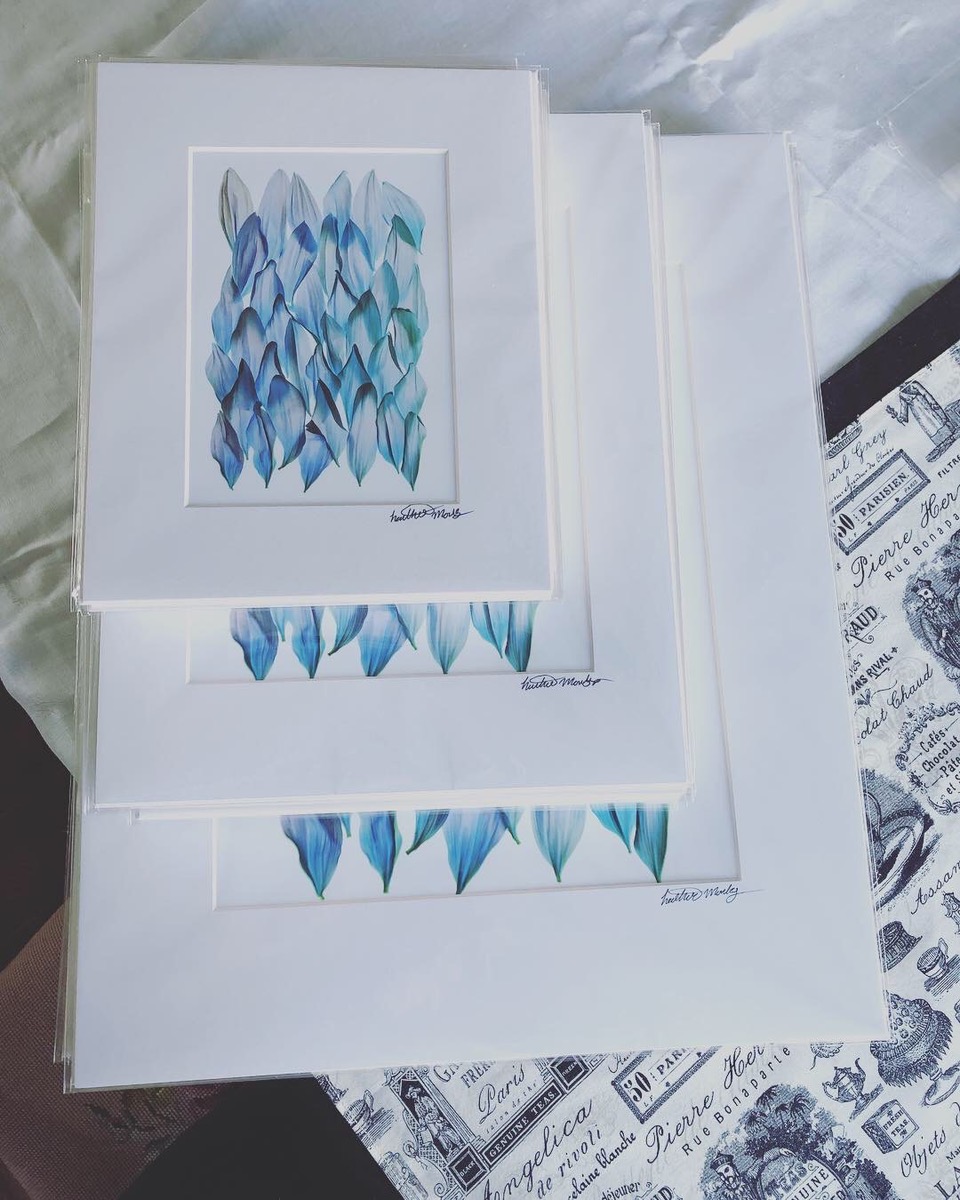 Helianthus verticillatus - Sunflower Petals - $20.00 (5"x7"), $30.00 (8"x10"), and $40.00 (11"x14")


Give us an update about recent projects/artistic life events; what's next for you?
I am going to graduate in the Spring, and I have been working on some art lately. After the gallery show I had in C33, I had to take a step back from the project and figure out what I wanted to work on next. This semester, after some thought, I started making patterns and wall paper with food photography images, that are very receptive, and have a lot of elements of design. I work commercially taking food photography imagery, and wanted to find a way to combine my artistic side with the food images. I found this design-style-compromise.

I am hopefully going to be selling some art this summer at a few small art fairs, and enter the world of selling art at markets next year! Cross your fingers until then, and I will be a college graduate!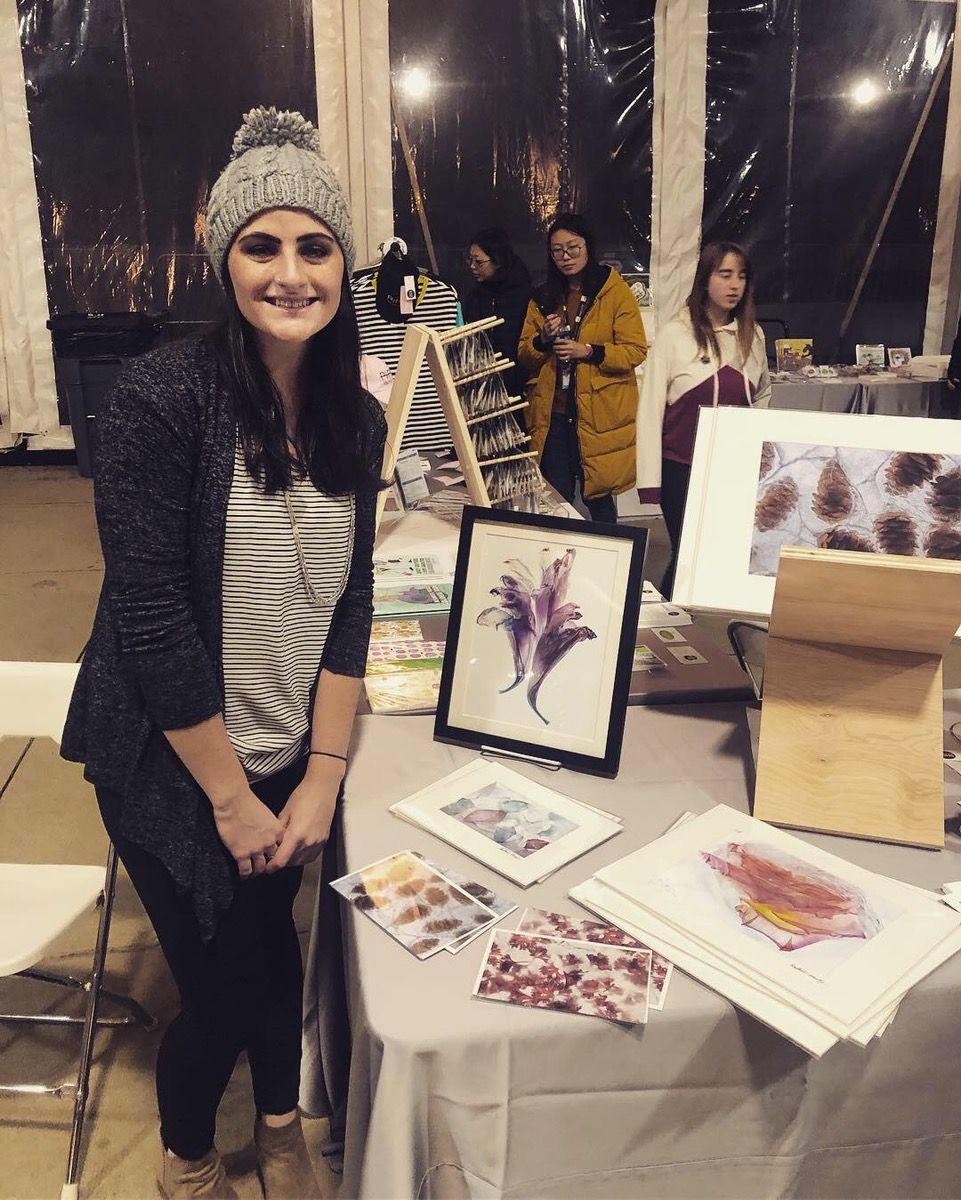 Heather Monks at the 2018 Millennium Park Art Market featuring works by ShopColumbia, SAIC, and After School Matters



ShopColumbia's 10th Annual Holiday Market runs November 29 - December 20
Events and promotions updated daily on our

Facebook Page