MEET THE ARTIST



Julia Arredondo
Art + Art History, 2020

Julia is a featured designer with ShopColumbia's Buy Columbia, By Columbia initiative. Her design was licensed and produced on a limited edition bandanas and is available for purchase in two different colors at ShopColumbia.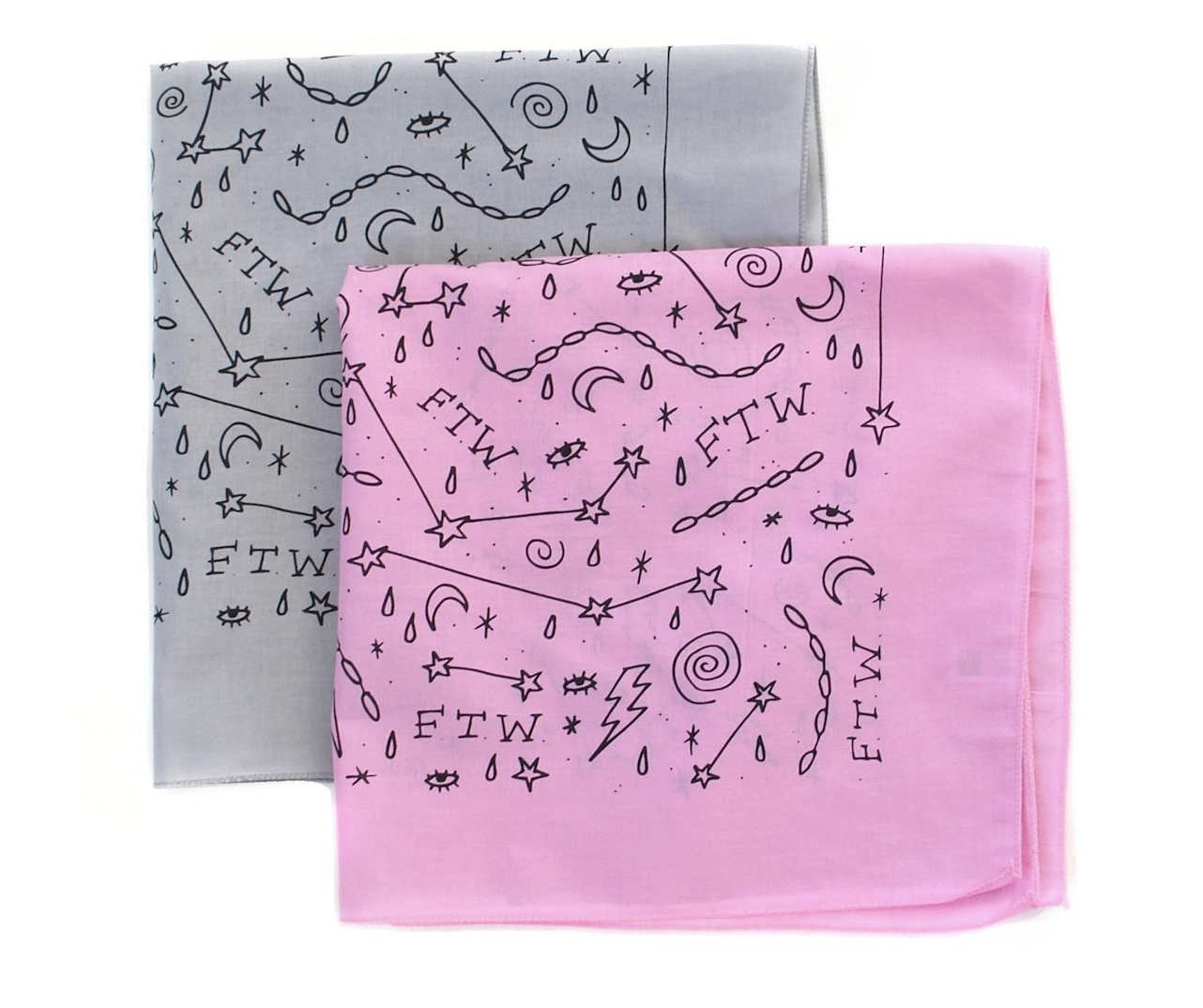 What inspired you to create these designs?
I think I was getting really into tarot and astrology when I started designing this pattern, but I wanted to give it a punk twist. The weird thing is that I was planning on producing a series of face masks anyway in the Spring of 2019, but I was not able to fund the project... so I put the idea on hold. It's freaky to me how full circle this project has come, I guess it was "in the stars" for me.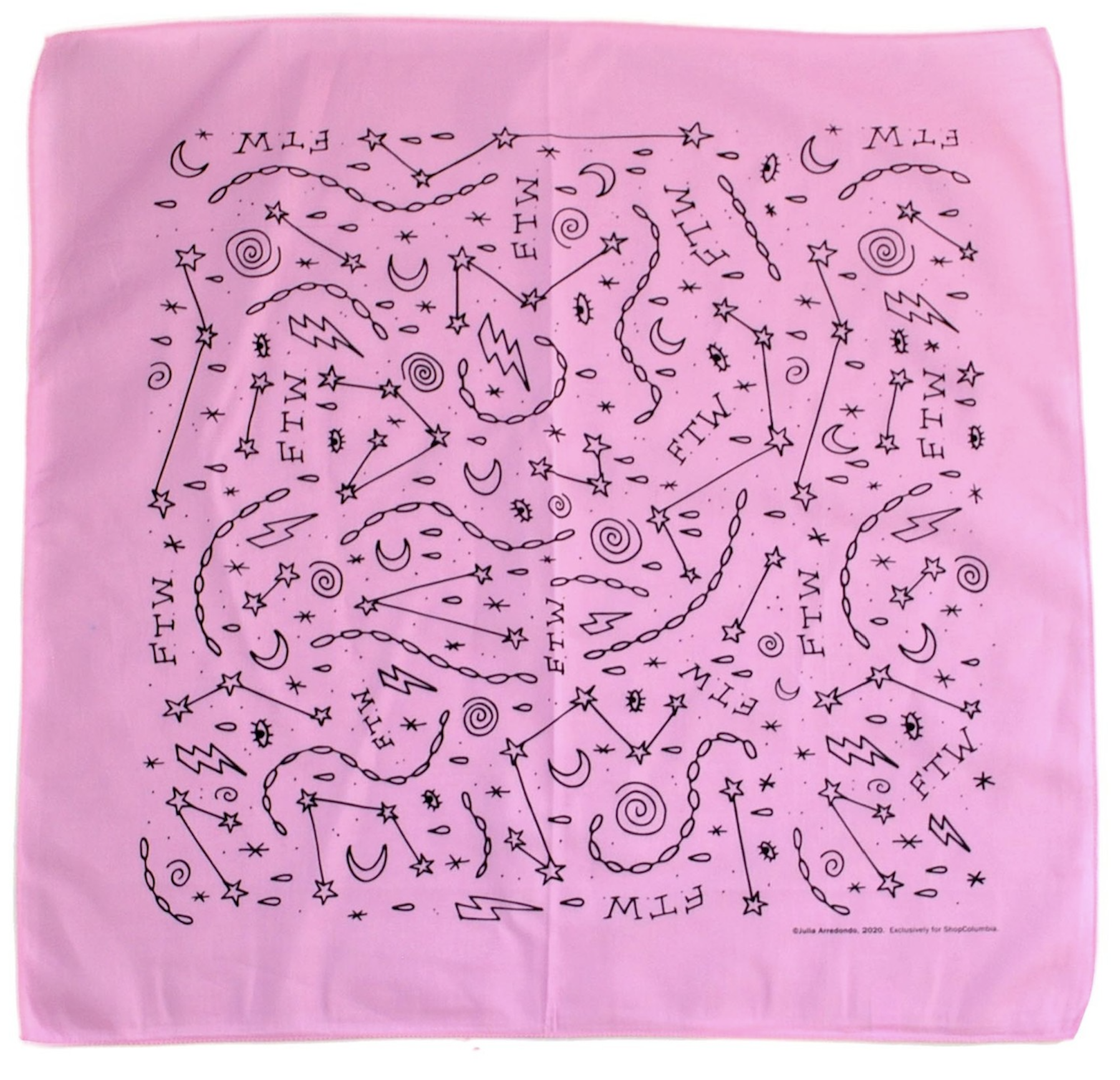 Astro Bandana in "pink" design by Julia Arredondo, $10




Astro Bandana in "gray" design by Julia Arredondo, $10

Give us an update about recent projects/artistic life events; what's next for you?
I'm currently reevaluating all of my past business endeavors, branding concepts and product lines. I'm always trying to streamline my personal brand, and I guess I'm trying to take a step back in order to take in the bigger picture. I'm really trying to take into consideration my sustainability practices as a maker, so I need to ensure that what I produce ethically resonates with my political and personal beliefs. But I'll be releasing part of my senior thesis as a zine shortly, titled "Hustlefied: Hustle Culture & Class Representation in Contemporary Art.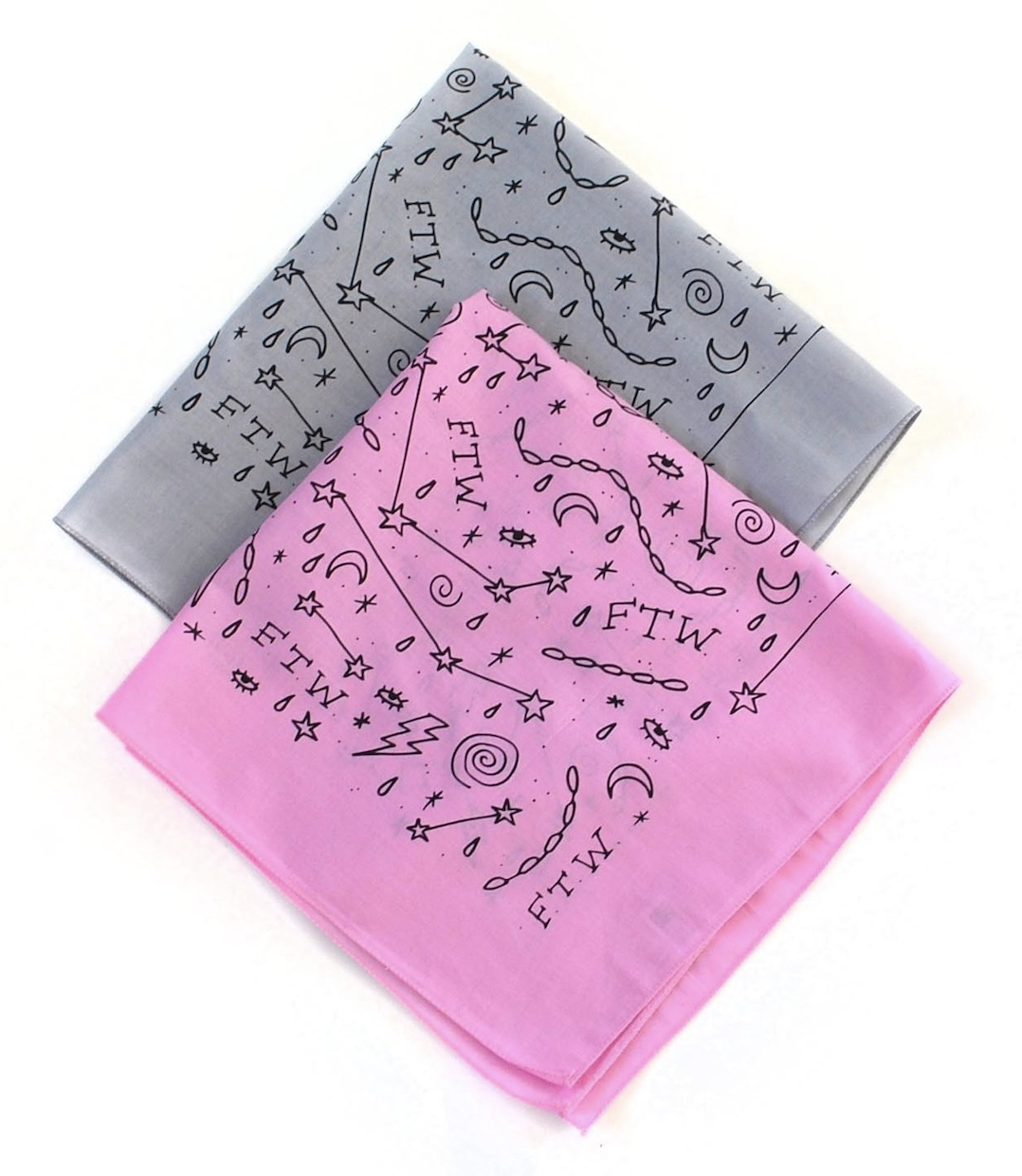 Artist Statement
Julia Arredondo is an artist entrepreneur who has recently concluded her MFA at Columbia College Chicago. Originally from Corpus Christi, TX; Julia is heavily influenced by the small, family-based businesses she grew up around. Formally trained in printmaking and specializing in artistic forms of independent publishing, Julia founded Vice Versa Press and Curandera Press as her entrepreneurial debuts. Julia is currently launching an independent media channel, QTVC Live!, which focuses on live arts sales by underrepresented makers.


Click HERE to purchase Julia's work!