What work do you currently have at ShopColumbia?
My zine, "10 Transgender Men and their Legacies", and various painting prints in the form of postcards, stickers, and prints.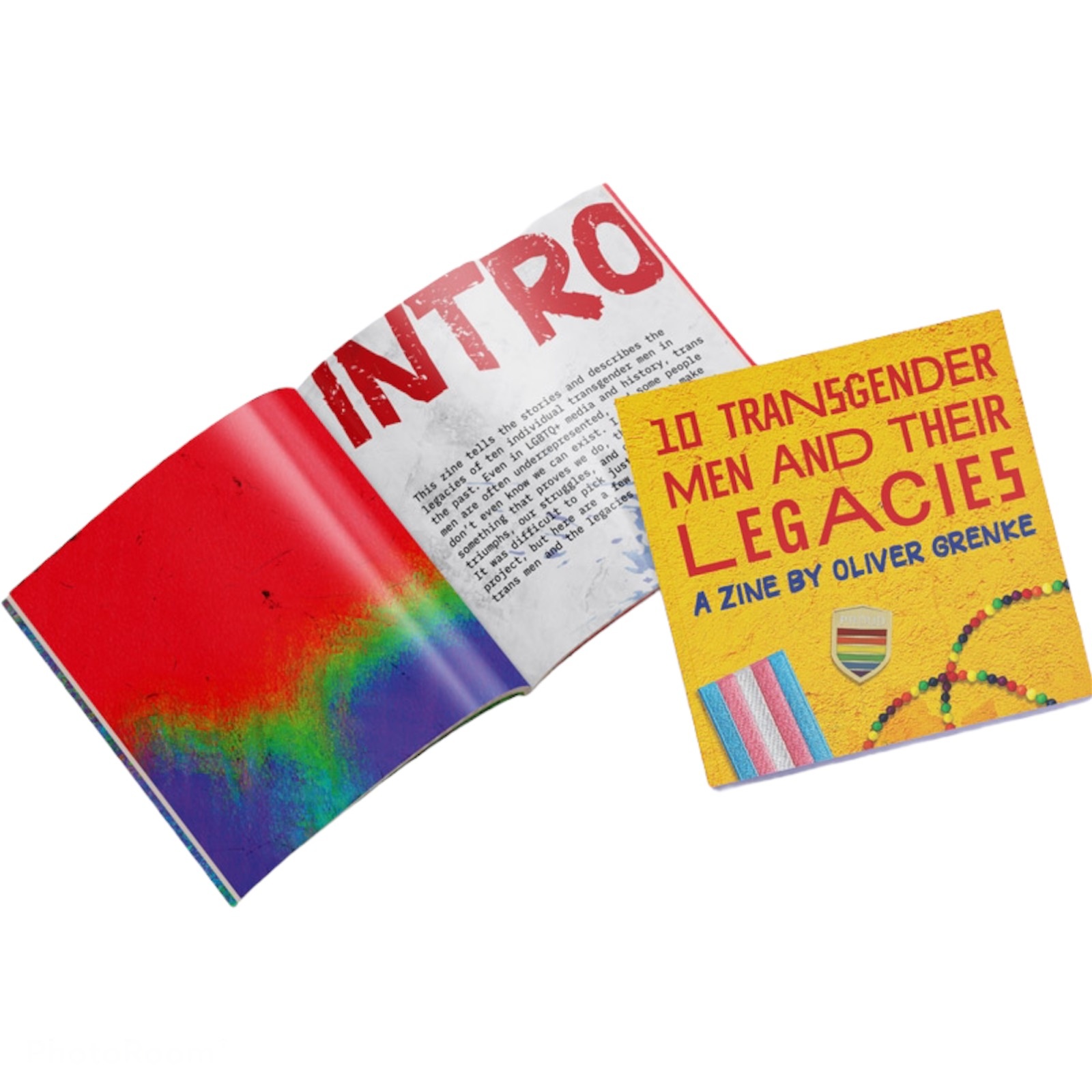 10 Transgender Men and Their Legacies by Oliver Grenke, $15



What inspired you to create this series of work?
My zine was an incredibly personal project for me. As a proud trans man myself, I never saw myself represented in media or history, despite the rich rich history we have as a community. I made this zine with the aim of education, to show people that trans people, specifically trans men, have existed throughout history and have led full, inspiring lives.

My paintings often serve as a way for me to unwind and get my emotions and thoughts out onto canvas. I'm inspired by 60's style psychedelia, vibrant color palettes, and old-growth forests and nature.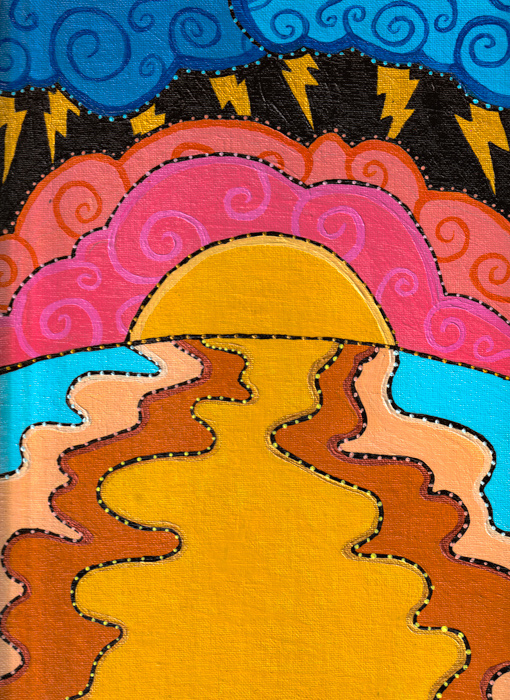 Liminal No. 1 postcard print by Oliver Grenke, $5


In what ways have you benefited from being a ShopColumbia artist?
I'm looking forward to connecting with the rest of the Columbia community and sharing my creativity with others.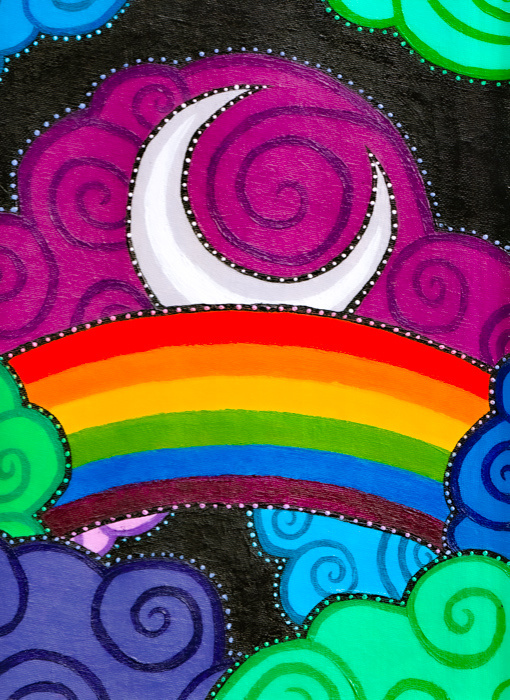 Liminal No. 2 postcard print by Oliver Grenke, $5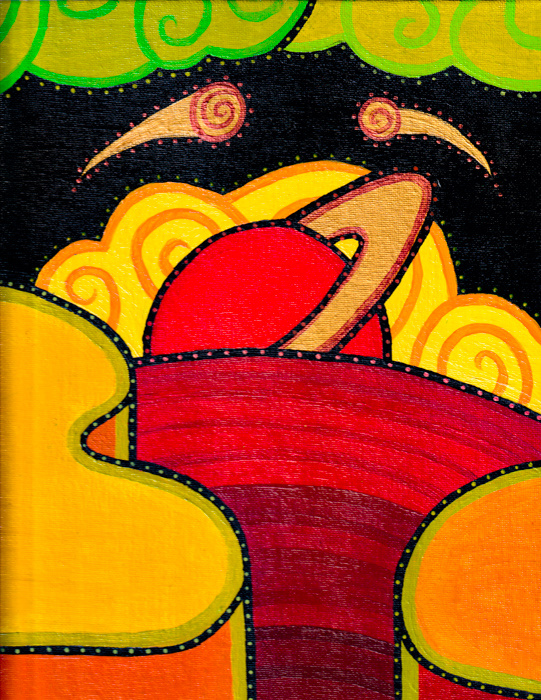 Liminal No. 3 postcard print by Oliver Grenke, $5


Give us an update about recent projects/artistic life events; what's next for you?
I'm very excited to start my senior year here at Columbia! I'm taking a more active part in the AIGA club and I'm looking forward to getting more involved with artist events, on and off campus, post-COVID. I'm also constantly creating more art and selling it on my online shop, which has been a delight to run. I really love sharing my art with the world.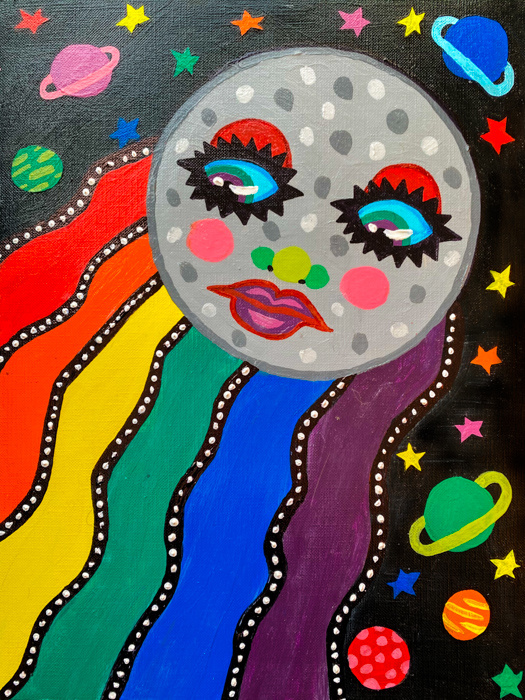 Bright Side postcard print by Oliver Grenke, $5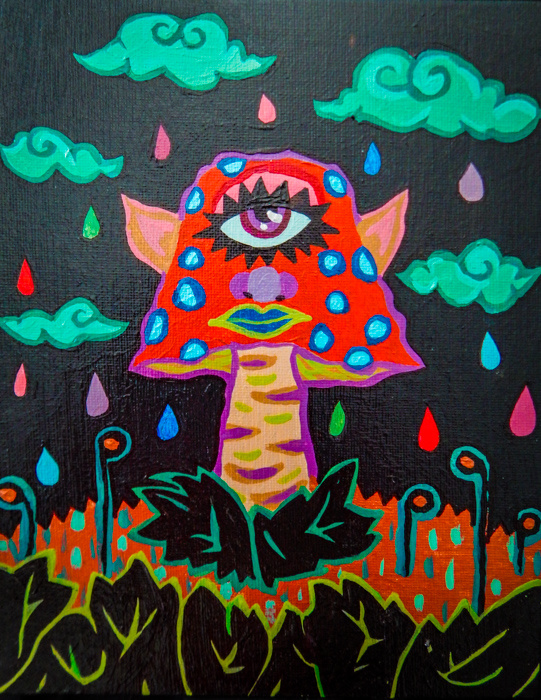 Mushroom Mirage postcard print by Oliver Grenke, $5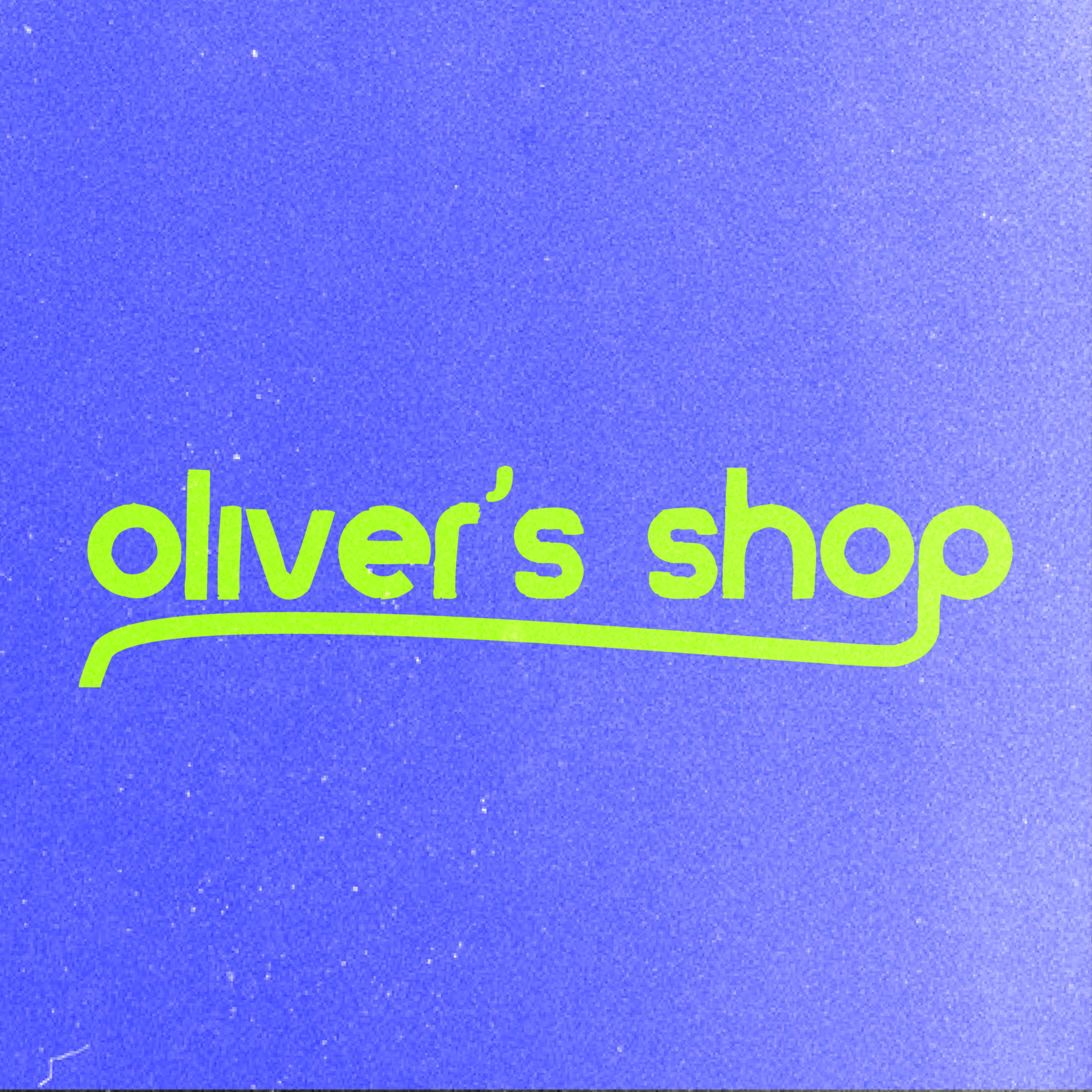 Artist Statement
Hello, I'm Oliver! I'm a senior at Columbia College Chicago studying graphic design. I live in Chicago with my partner, my pet lizard, and my pet cat. In my free time, I enjoy drawing, painting, going for walks, and playing video games. As a proud LGBTQ+ artist, my work is often a reflection of my life experiences and pride.
Click HERE to purchase Oliver's work online! Additional items (larger prints and stickers) available in-store.