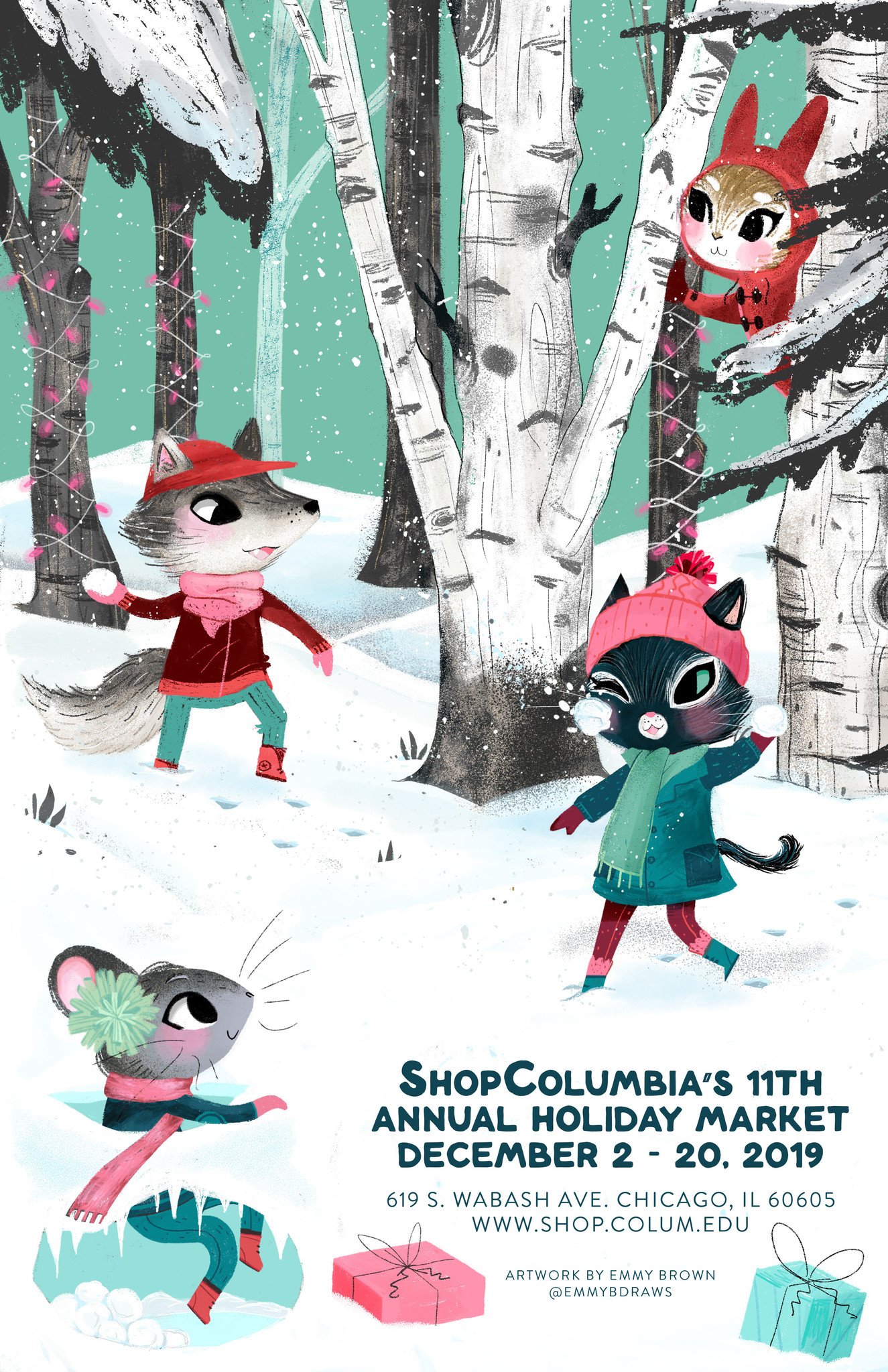 ShopColumbia's 11th Annual Holiday Market poster


MEET THE ARTIST

Emmy Brown
Illustration - 2019


Every year ShopColumbia commissions an original illustration to promote our Holiday Market. Get to know this year's illustrator, Emmy Brown.



What inspired you to create this illustration?
I love drawing critters and I love the wintertime, so when I was asked to make this illustration, I was ecstatic. I thought of the idea while I was thumb-nailing and watching an episode of BoJack Horseman; some characters in the background were having a snowball fight and I thought it was a cute idea. One of my biggest influences is the game Animal Crossing, so I liked imagining the squeaky snow sounds the characters would make when running around.

How have you benefited from the process of designing the illustration and selling with ShopColumbia? 
Absolutely! I love watching my digital art come to life when used in the real world. It was really cool to see how the elements in the illustration were used when taken apart from each other.
Selling with ShopColumbia has been so easy, too!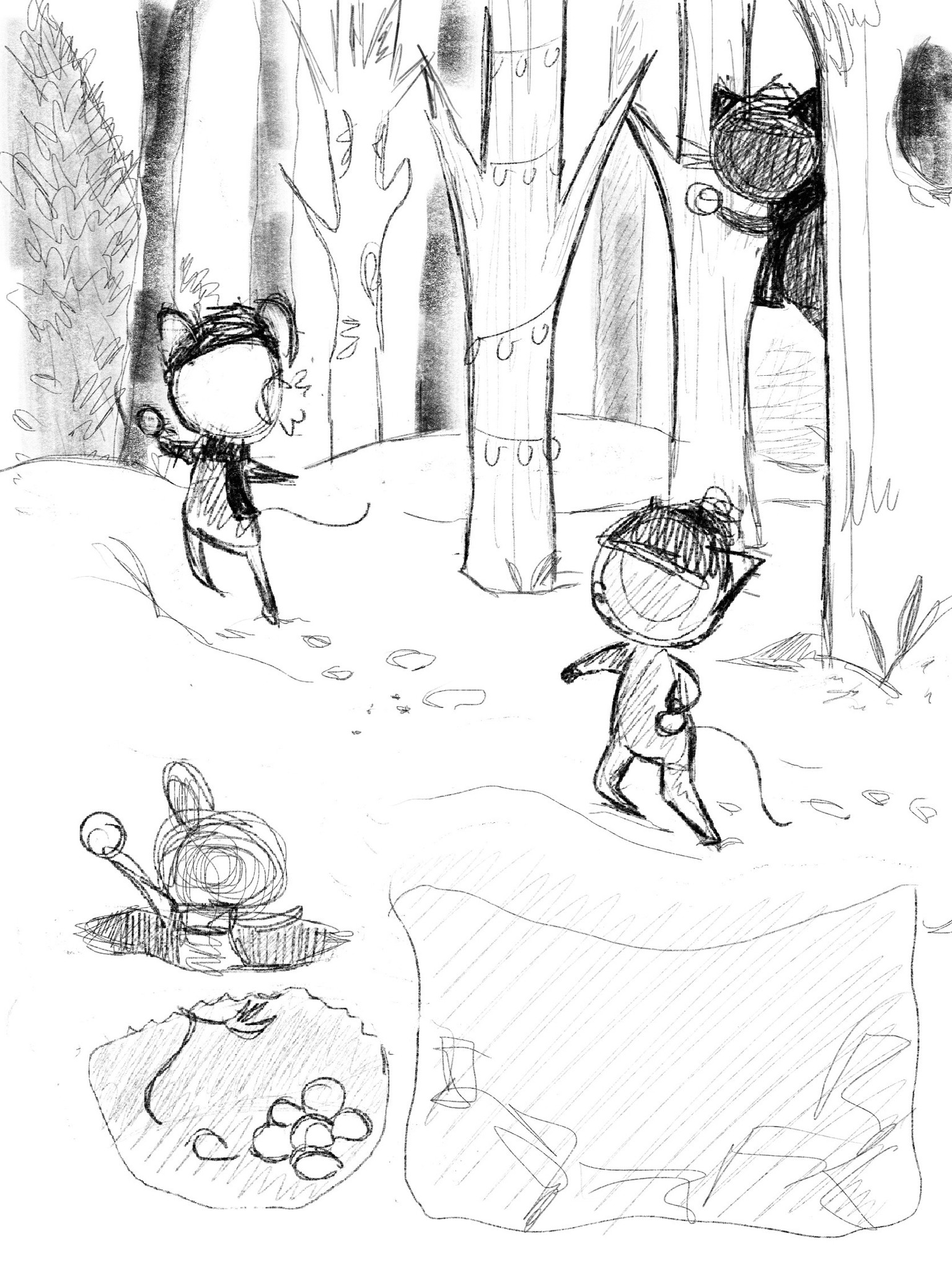 Preliminary sketch of Holiday Market poster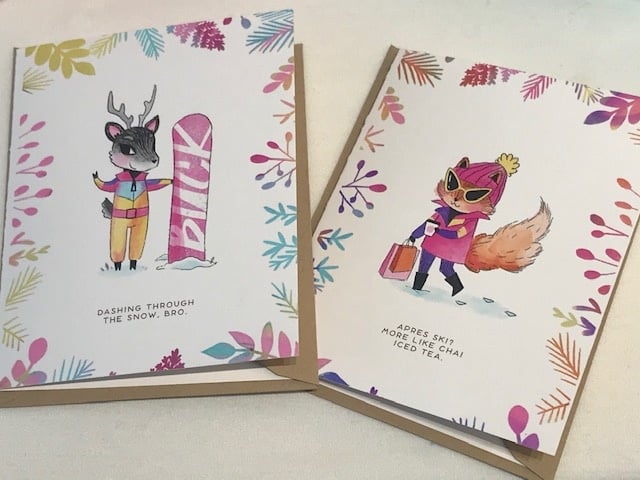 Seasonal Greeting Cards, $6 each

Give us an update on any recent projects/artistic life events; what's next for you?
I'm due to graduate this December. I came to Columbia College for their Second Degree program (I work as a graphic designer), so I only got to be here for three semesters. Hopefully I can continue engaging with the illustration community here after I leave, and try to get some freelance clients eventually! I'm also trying to set up an Etsy shop to sell greeting cards in the new year.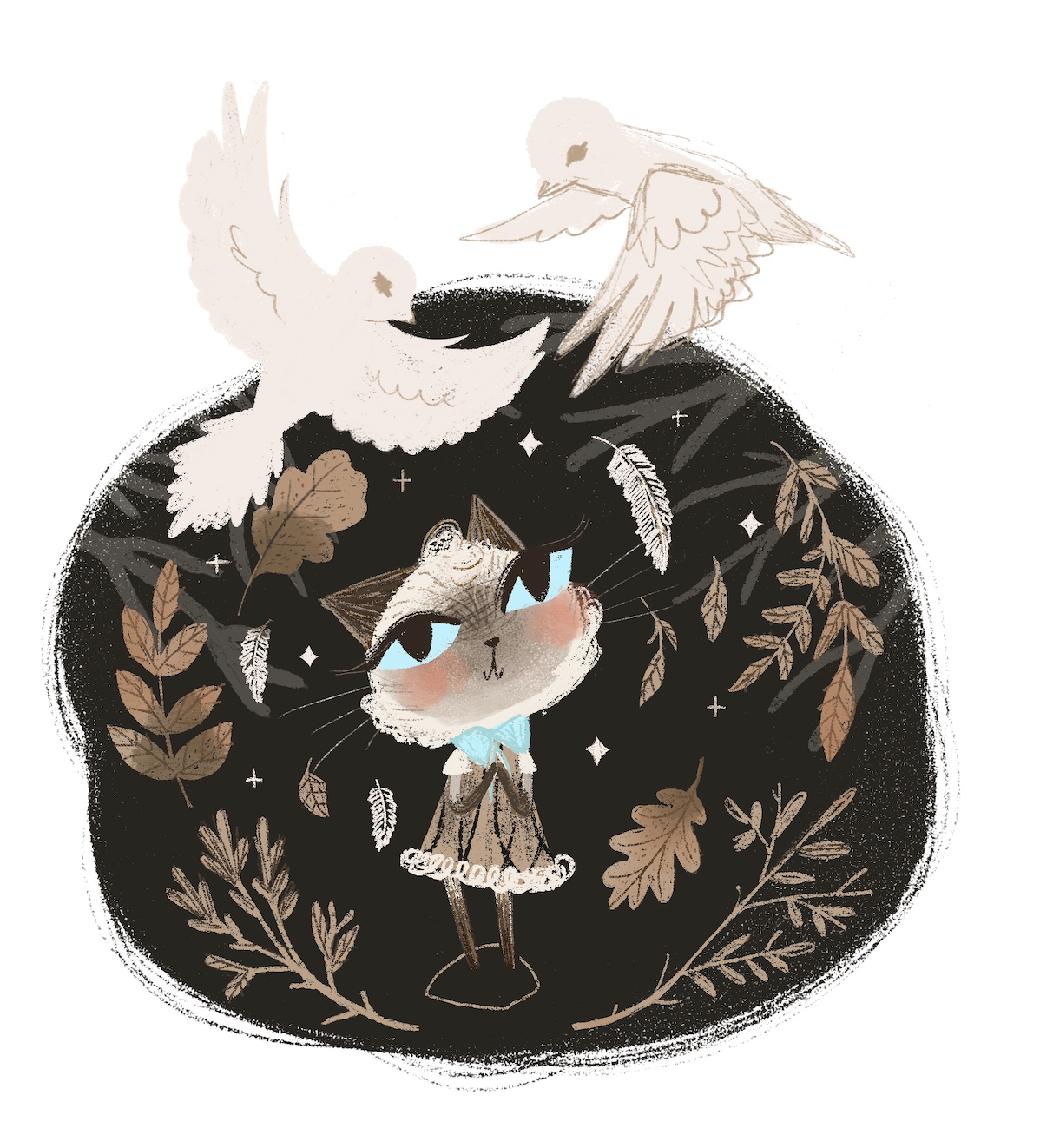 Work-in-progress of an upcoming illustration