MEET THE ARTIST



Christian Cook
Major: Public Relations, 2019

What work do you currently have at ShopColumbia?
My debut novel "I Hate Gray" is now available at ShopColumbia.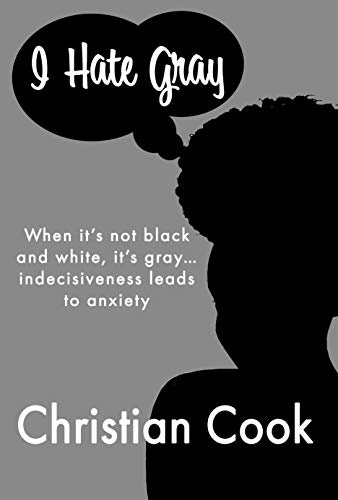 I Hate Gray novel by Christian Cook, $14.99


What inspired you to create this series of work?
I was inspired to create this body of work by my journaled experiences from the start of my time at Columbia until the end. I have always loved writing, but when I went on my J-term in Paris trip it encouraged me to take writing more seriously and try to write a novel.

In what ways have you benefited from being a ShopColumbia artist?
I have benefited by being a ShopColumbia artist because it provides me with more exposure for my art, and it could also encourage students to submit there work as I am an alumni who has been selected to be a vendor.

Give us an update about recent projects/artistic life events; what's next for you?
I am currently looking for a book agent, and I am looking forward to continuing the "I Hate Gray" series!

Artist Statement
Christian Sandra-Elise Cook is from the suburbs of Detroit. At age 16, she graduated high school and then attended Columbia College Chicago. Here, she obtained a BA in Public Relations, and discovered her depth as a woman and a writer by taking various creative writing courses and using the city of Chicago as her campus. After being accepted into a writing program in Paris she rediscovered her passion for her first true love; writing. Paris was also Christian's first time traveling outside of the United States and it opened her eyes to new experiences, a slower pace, and it made her question life as she understood it. Always curious, Christian discusses life, faith, and all the unexpected occurrences in between.
Click HERE to purchase Christian's work online!