MEET THE ARTIST


Andrea Bell
she/her
Illustration Faculty
Artist Statement

Andrea Bell is an illustrator and comic artist living in Chicago through the best and worst seasons. In 2013 she earned her BFA in Illustration from Columbia College Chicago and began self-publishing titles such as "Fair Voyage" and "Still Waiting." Andrea has since gone onto illustrate the "Diary of a Fifth Grade Outlaw" series with Epic! Creations, "The Leak" with First Second, and the anticipated 2021 title, "Maker Comics: Conduct a Science Experiment!" In her free time, she enjoys curating playlists, indulging in video games, and a warm meme on a cold day.
What work do you currently have at ShopColumbia?

Currently I have a series of prints and wearables (patches + enamel pins) at the Shop.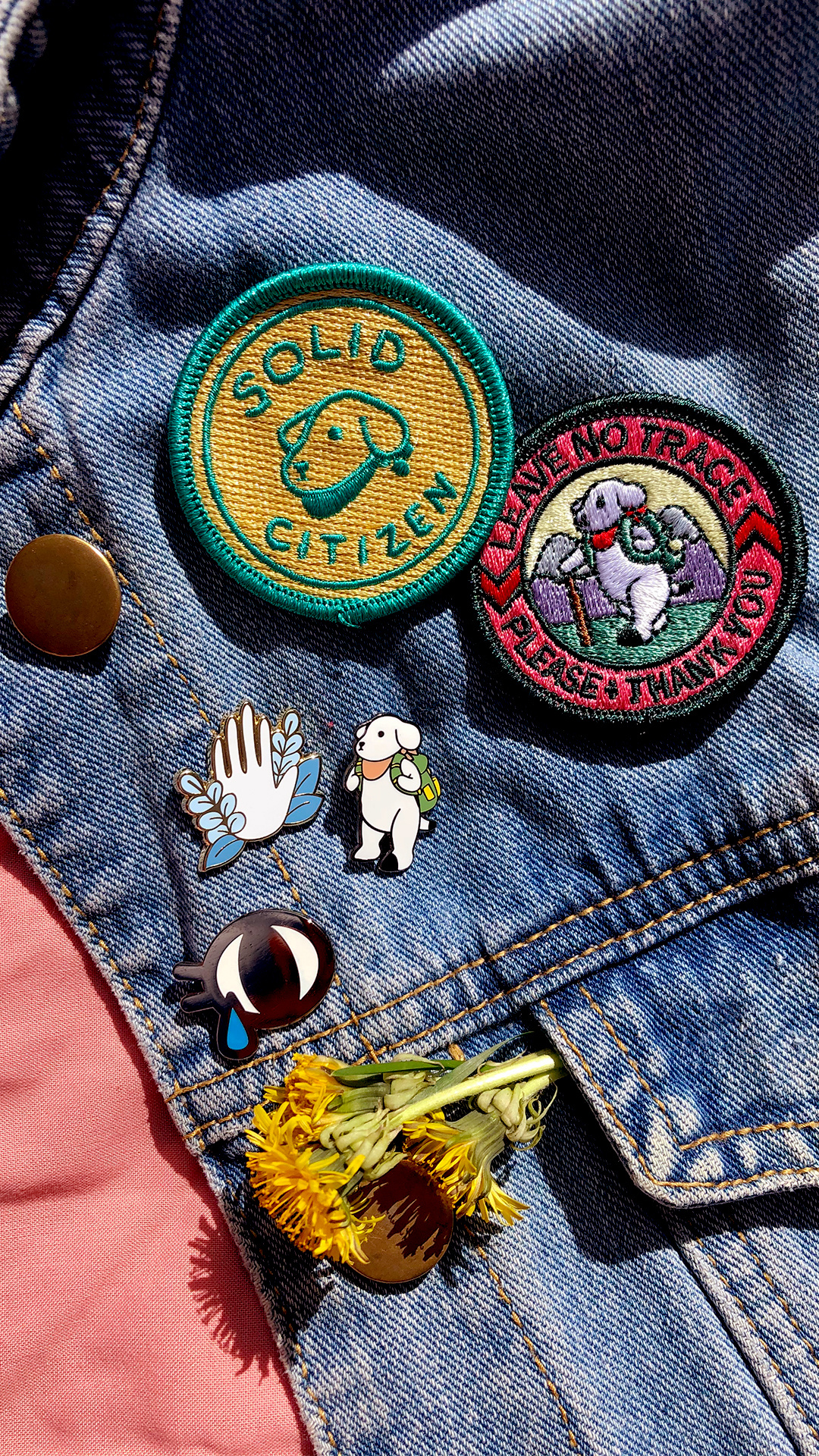 Assorted patches and enamel pins by Andrea Bell

What inspired you to create this series of work?
For the print series, I'm usually inspired by a friend's photography. They might post a cool spot they're at on IG and I take a screen shot to draw later. I imagine the story I can tell within it by adding figures. The wearables I inspired by phrases I try to live by — "Cry Club" (it being totally ok to cry it out", "Always Growing", and "Solid Citizen", and "Leave no Trace."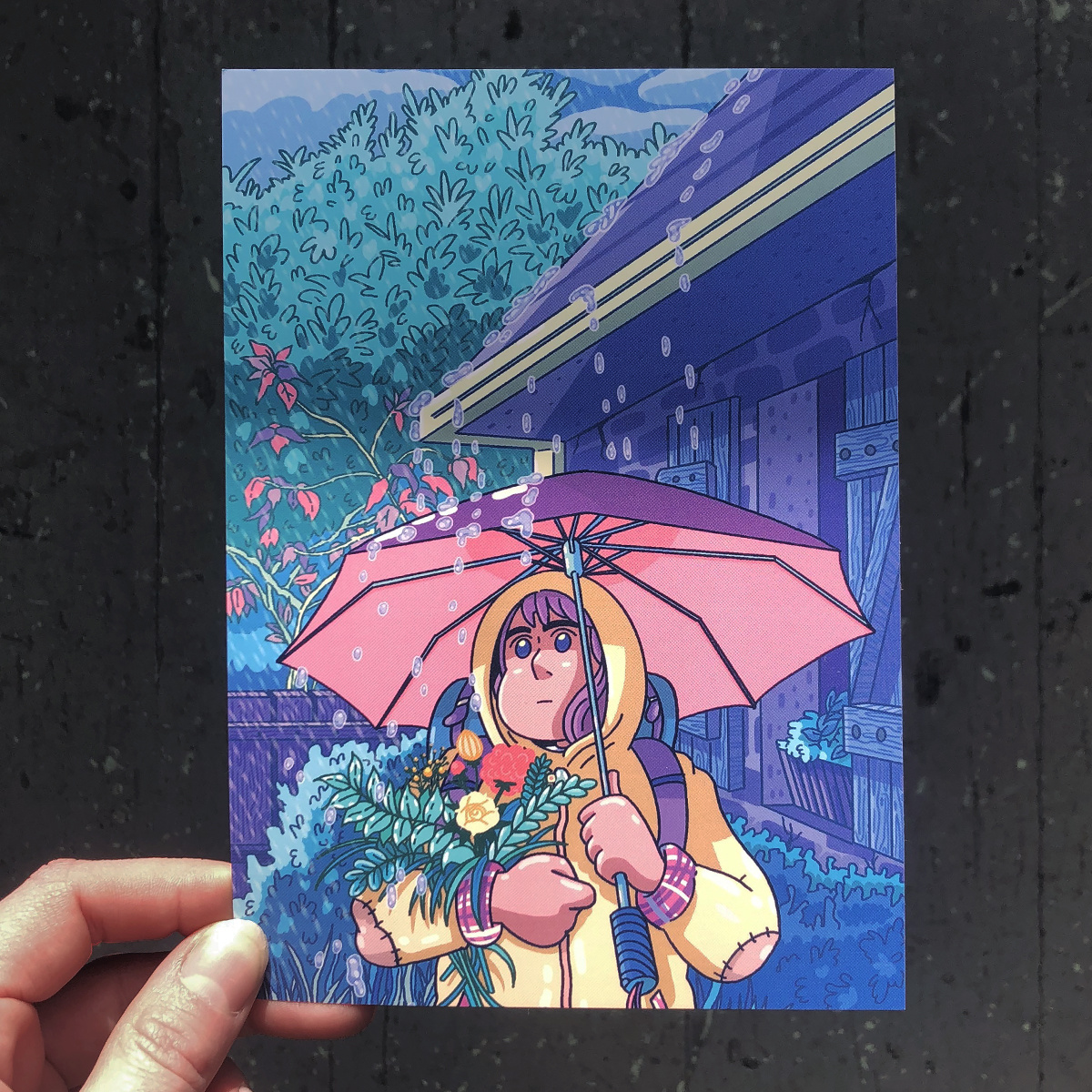 "Umbrella" print by Andrea Bell, $5

In what ways do you think you have benefited from being a ShopColumbia artist?
It's just nice to have a place where folks can see my art in person!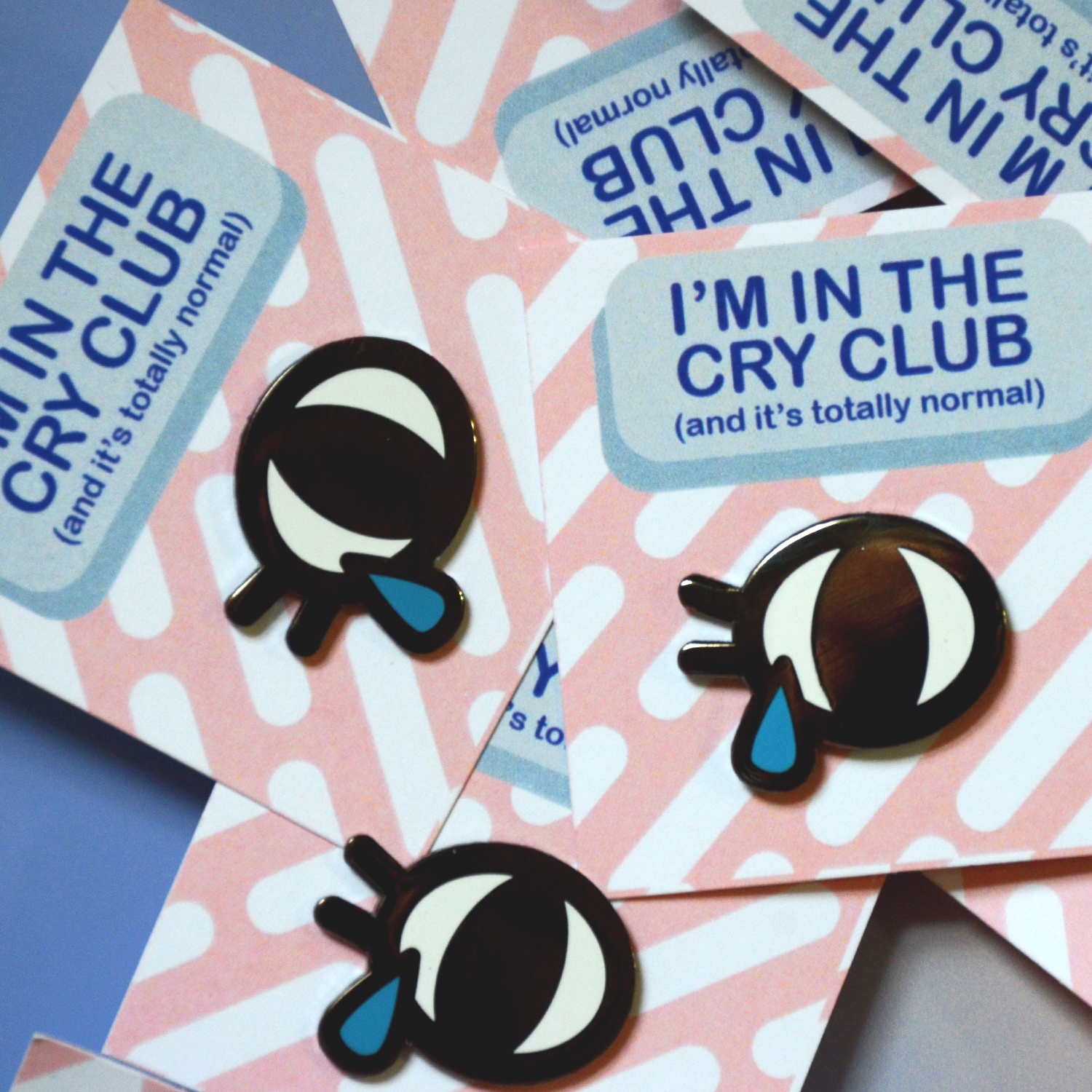 "Cry Club" enamel pin by Andrea Bell, $10


 Give us an update about recent project/artistic life events; what's next for you?
I'm currently working on a Transformers comic for the Beast Wars Annual 2022 (coming April!) and I'll start drawing my next graphic novel project, Crumble (written by Meredith McClaren, set for 2024) this summer.



Shop more of Andrea's work in-store and online!