Alexis Ellers/True Partners in Craft
Photography, 2008
www.truepartnersincraft.com
Alexis Ellers under the name, True Partners In Craft acquires used bicycle inner tubes from friends and friendly bicycle shops across Chicago. She then cleans, cuts, hole punches, strings, twist and sews them into a variety of jewelry and accessories. Thanks to the many pot holes and broken glass strewn across Chicago bike lanes, True Partners In Craft is able to create beautiful recycled jewelry.

What do you currently have in ShopColumbia?
I currently sell my line of recycled bicycle inner tube jewelry, True Partners In Craft. All pieces are made from inner tubes that bicycle shops are throwing out. They are all vegan, lightweight, and sturdy.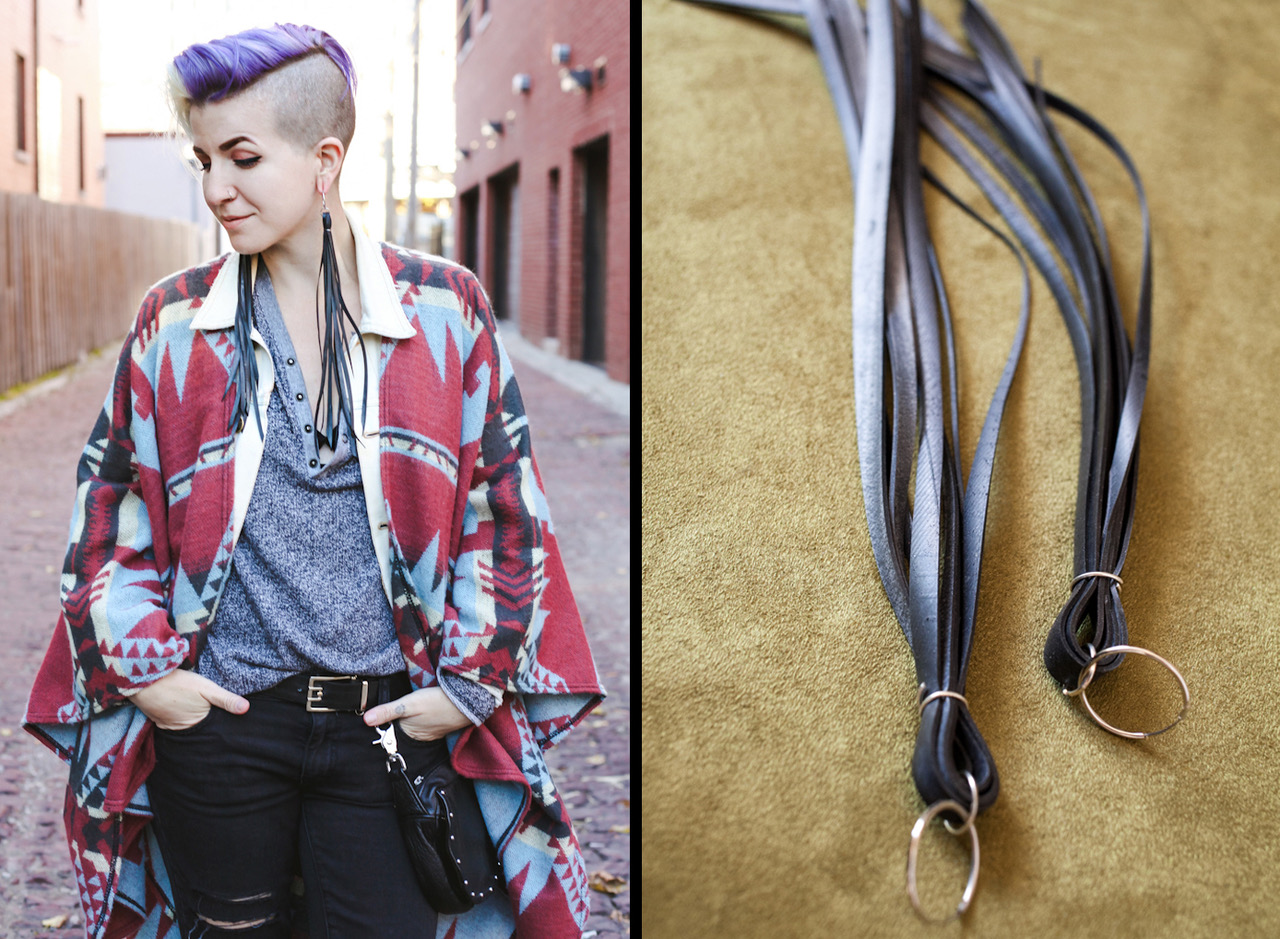 Long Fringe Earrings, True Partners in Craft- $20.00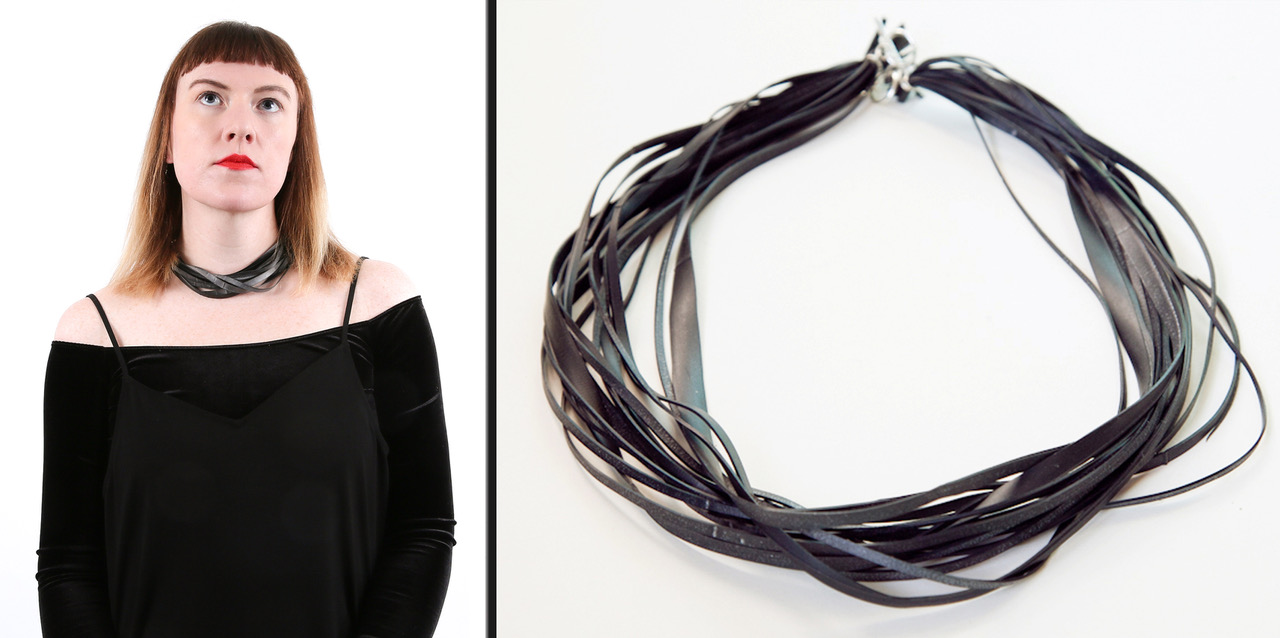 Strand Neckalce, True Partners in Craft- $26.00

What inspired you to create this series of work?  


I get a lot of my inspiration from leather clothing and jewelry. I wanted to make similar pieces but without using animal product. As a cyclist bicycle inner tubes have always been plentiful in my house and they come in my favorite color, black. I also use the inner tubes to create feathers and more organic shapes. It is a great material to work with, each tube has a little different texture and shape. With my main material costing me nothing I am able to experiment with ideas without having to invest much money into the idea.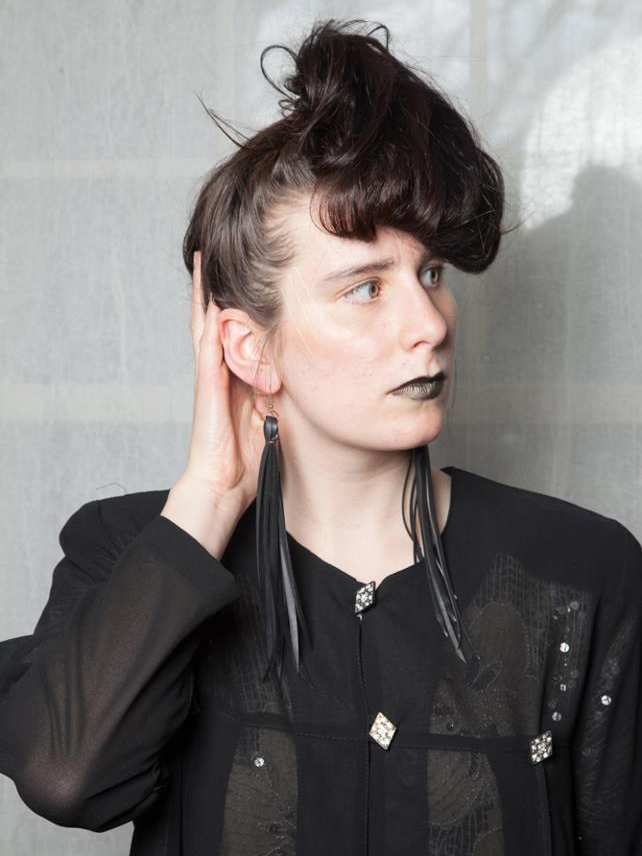 Fringe Earrings, True Partners in Craft- $20.00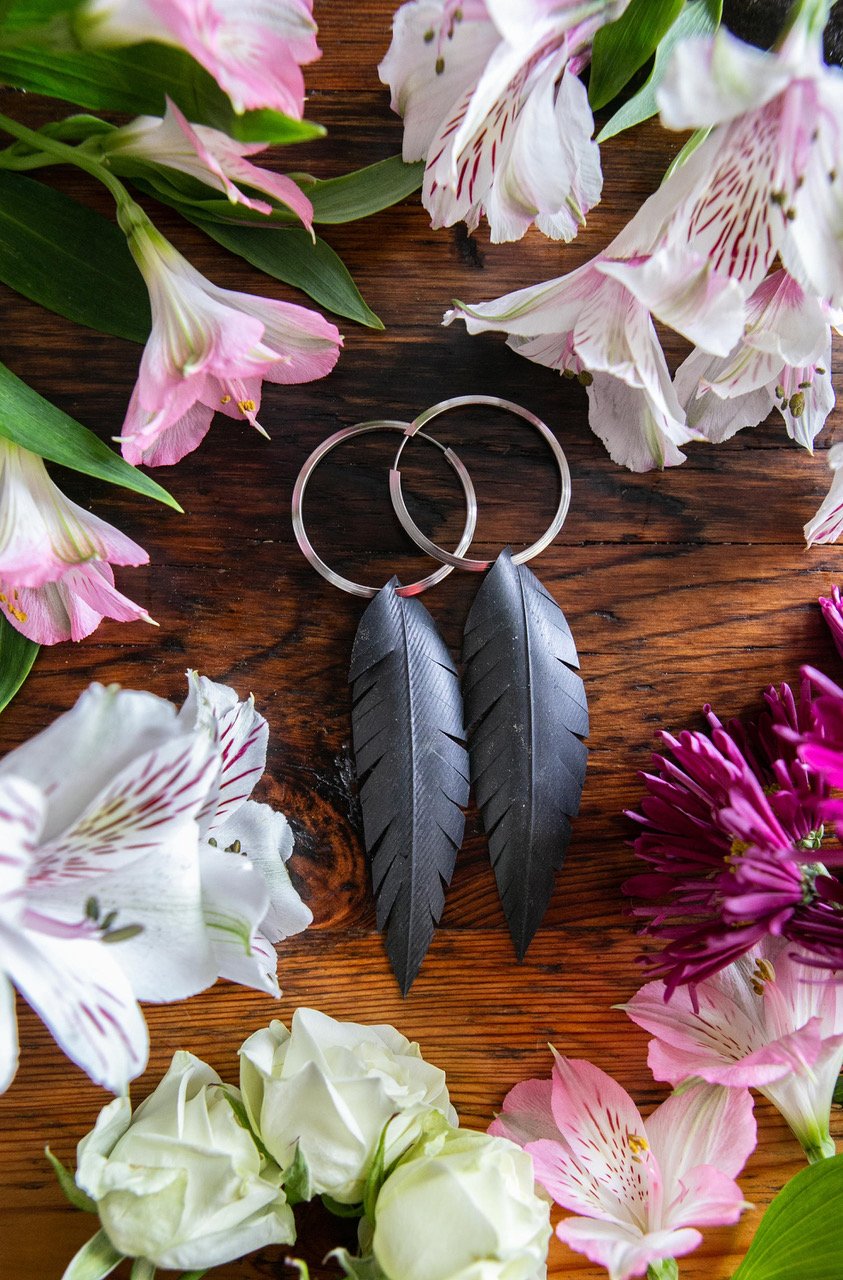 Feather Earrings on Hoop, True Partners in Craft- $20.00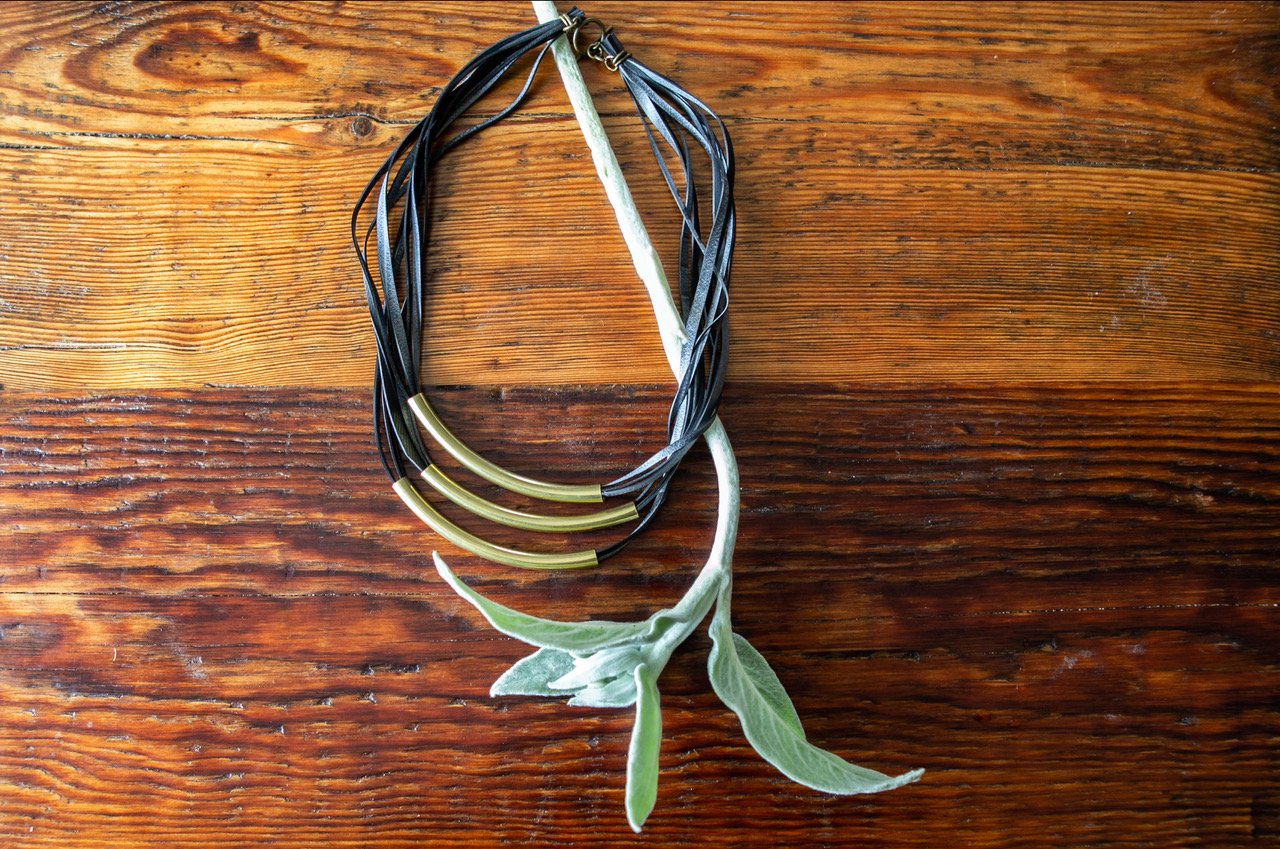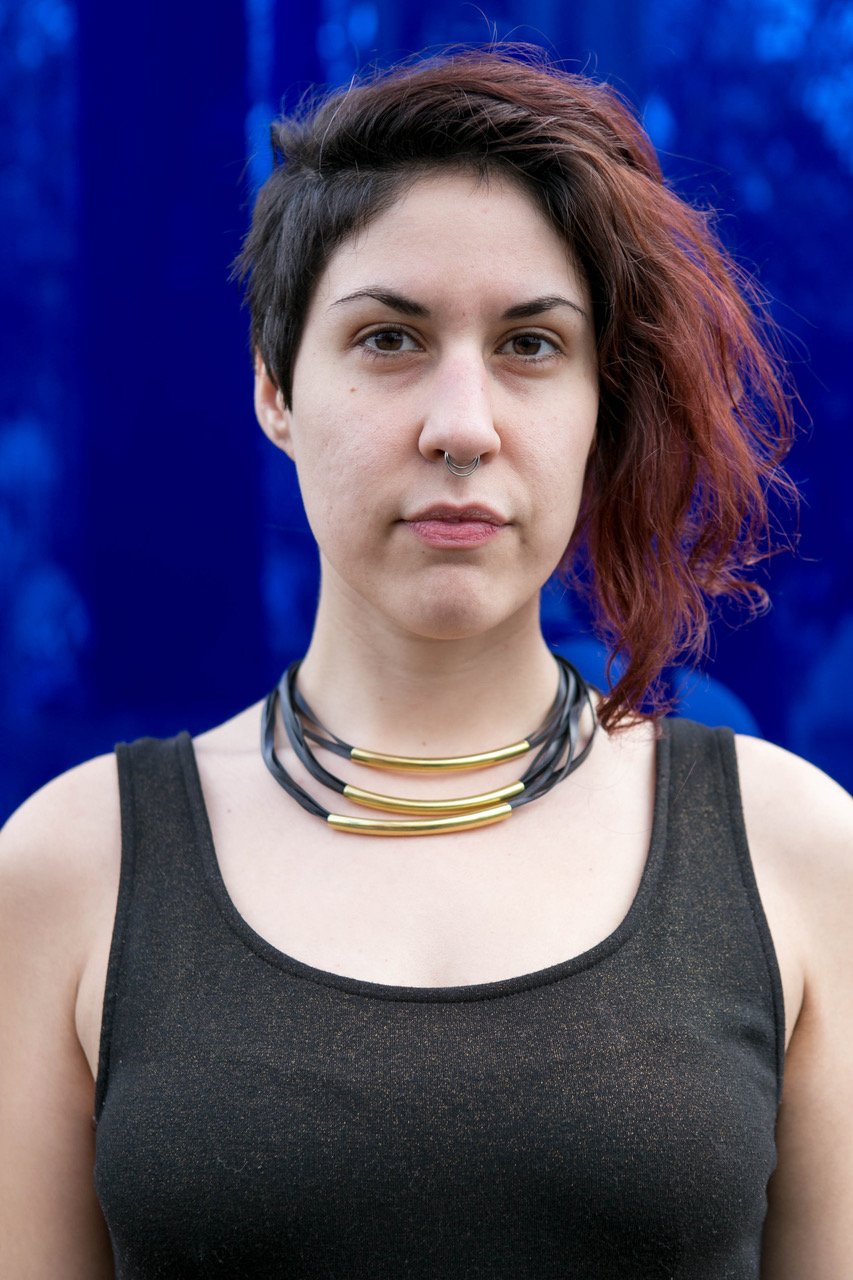 Gold Tube Strand Necklace, True Partners in Craft, $30.00

In what ways do you think you have benefited from being a ShopColumbia artist?
ShopColumbia allows me to reach a different audience. I always prefer to wear and make larger statement pieces however they don't sell as well as most stores since generally people prefer a more conservative size. At ShopColumbia I am able to reach the Columbia community, which has a bolder and more eclectic style. 
Give us an update about recent projects/artistic life events; what's next for you?
I've been taking my show on the road more, well Chicago road at least getting out to more makers markets. I'm constantly rotating in and out of stores across the country, always trying to have my work shown in more places. My background is in photography, making True Partners In Craft jewelry is just one piece of the puzzle. I also teach youth photography courses at Marwen and Early Exposures as well as doing event photography, even occasionally at my alma mater Columbia College. I spend much of my time doing digital photography, I love that True Partners In Craft gives me a chance to use my hands to create physical items.