Lily Cozzens
Illustration, 2019
https://www.lilycozzens.com/

What do you currently have in ShopColumbia?
I currently have a number of gig posters, prints, cards, and patches available to buy.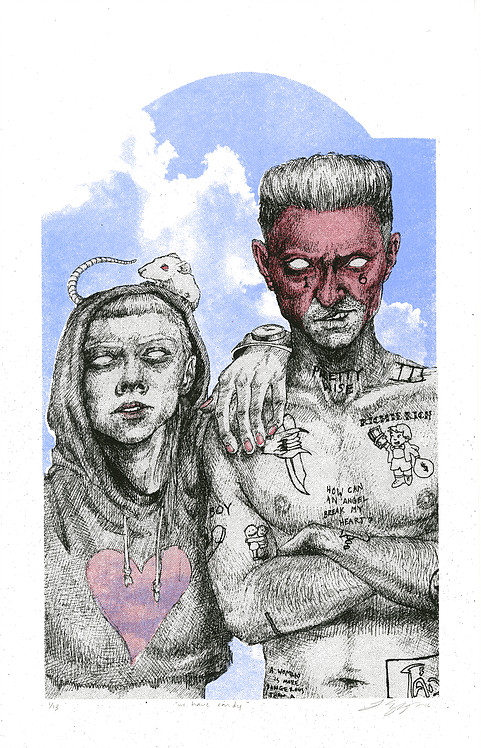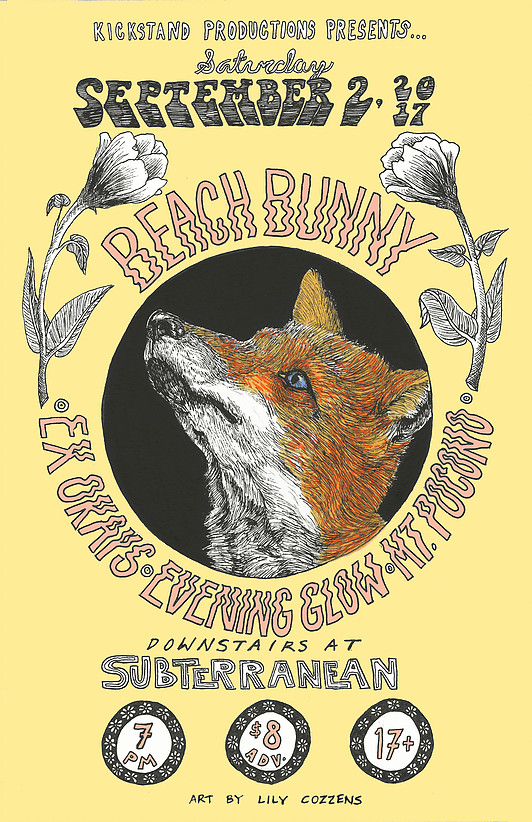 1) "We Have Candy" screenprint - $18.00  2) Beach Bunny gig poster, digital print - $10.00

What inspired you to create this series of work?  


Most of my work in the Shop has been directly related to my classes at Columbia, particularly the prints and gig posters. I discovered printmaking as a freshman, and through a professor, ended up interning for a local artist who screen prints gig posters on a huge scale. Since then, I've gotten pretty involved in the local printmaking scene. It's amazing how what was essentially a happy accident - taking a foundations course in screen-printing - can lead to!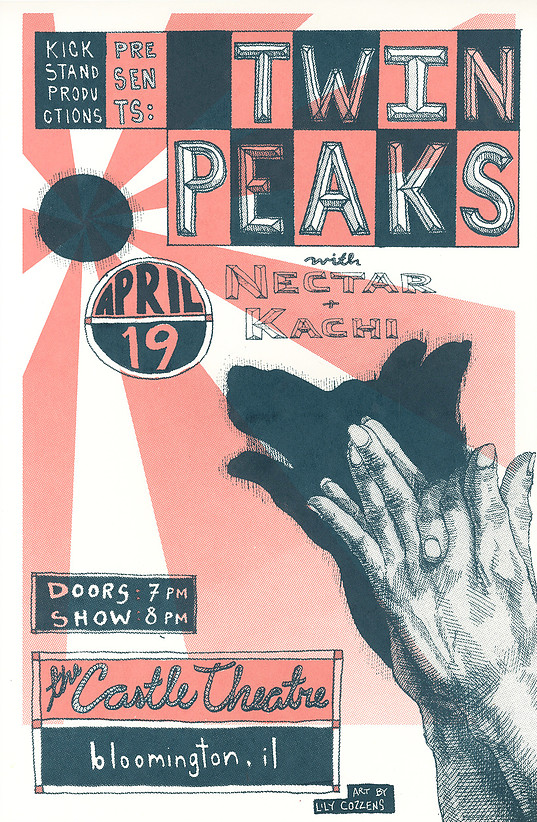 1) "Pants on Fire/Snake Eyes" screenprint - $16.00  2) Twin Peaks Gig Poster Screenprint - $18.00
In what ways do you think you have benefited from being a ShopColumbia artist?
In addition to being a great opportunity to make a little extra money to cover my bills, looking good on a CV, and discovering the amazing work of other artists, ShopColumbia hosts a ton of awesome free events throughout the year. Like most students, I love any excuse to go eat cheese and crackers for free! In all seriousness though, it's great experience for learning how galleries run in a friendly and nonthreatening environment. 
Iron-on Astrological Sign Patch (3'') - $8.00
Give us an update about recent projects/artistic life events; what's next for you?
I'm heading into my final year at Columbia, which is both exciting and nerve racking. I'm excited to really delve into my major and expand my portfolio. I've been doing a fair amount of freelance illustration and hope to contribute to take on new projects and commissions, and I recently applied for an amazing residency in Detroit, which would be for after I graduate.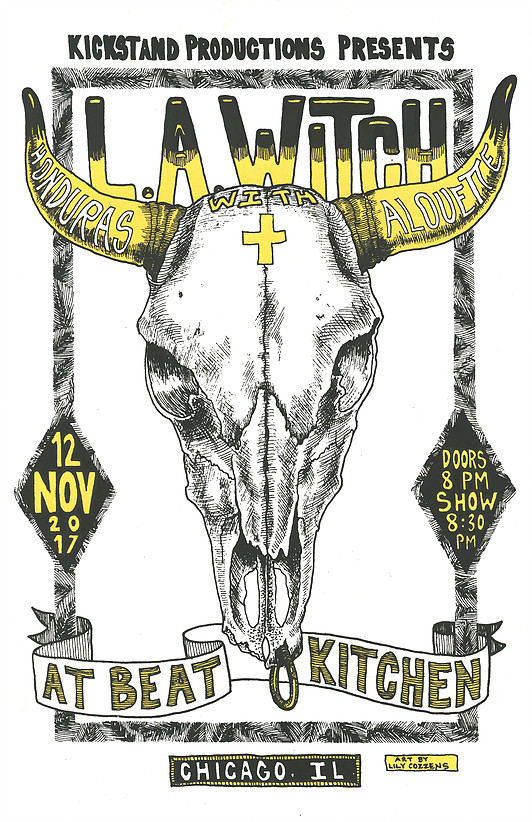 L.A. WITCH gig poster, screenprint (metallic ink) - $15.00