ShopColumbia reopening Tuesday, September 8, 2020.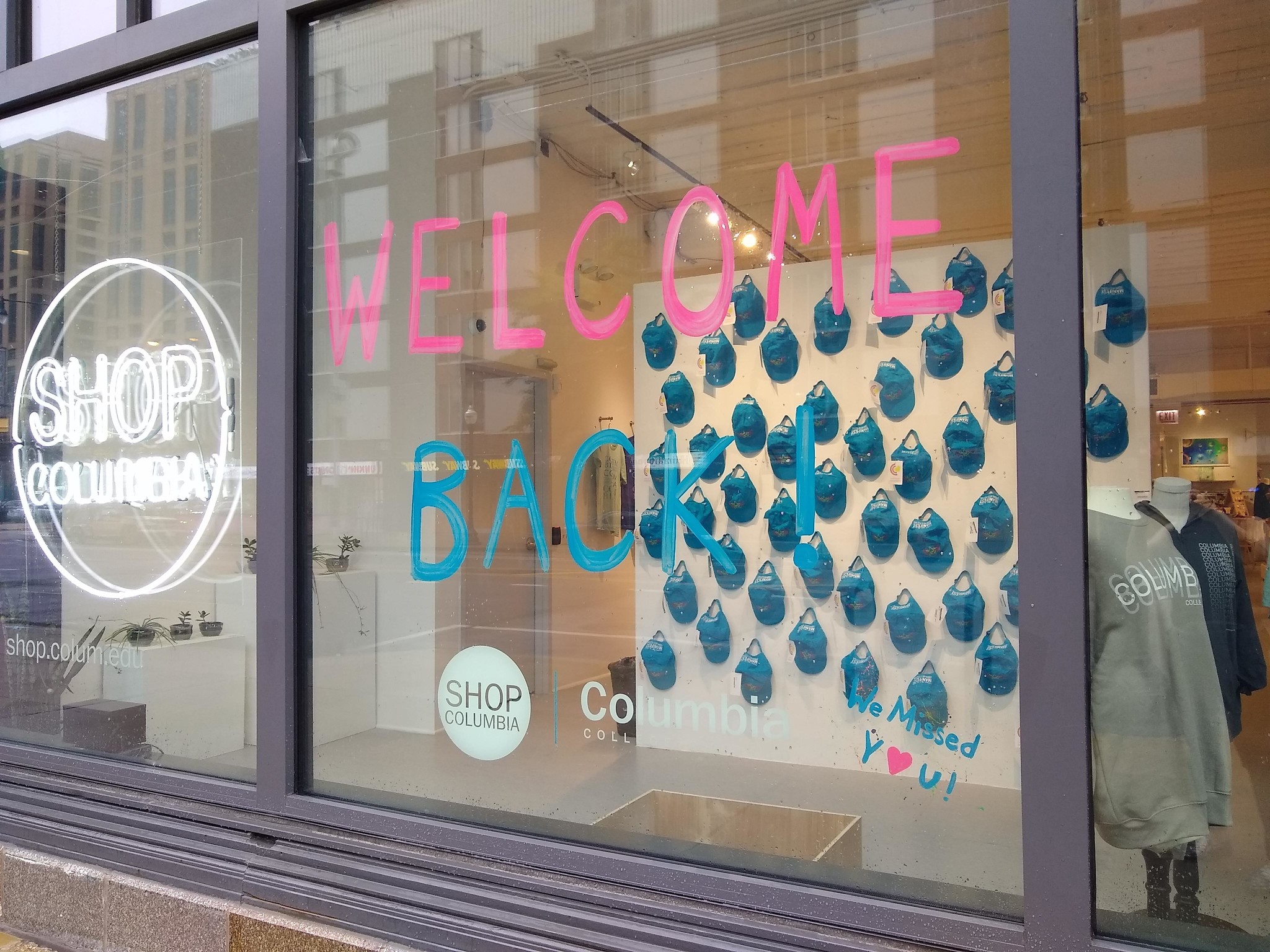 ShopColumbia is excited to reopen our doors starting Tuesday, September 8, 2020!
It has been a long five months since we closed mid-March and we are excited to welcome new and returning students, faculty, staff and guests back to our south-loop art store.  When you return, you'll notice a few changes.  We still represent the best of what Columbia artists are making, but the safety and well-being of our campus community is our top priority.
Per the City of Chicago's Phase IV Guidelines for retail businesses and Columbia College Chicago's reopening plan, ShopColumbia is implementing the following guidelines:  
▪ All Columbia College Chicago staff complete a daily pre-check verifying that they are not experiencing COVID-19 symptoms.
▪ Customers and employees are required to wear facial coverings at all times.
▪ Customers are encouraged to maintain physical distancing while in the store.   Floor arrows are marked directing traffic flow and floor markers are placed near the check out and to ensure physical distancing.  
▪ Hand sanitizer is available for customer use throughout the store.
▪ Employees are disinfecting all high-touch areas (including but not limited to sales counters, POS system and card-readers) at a minimum of every 2 hours
▪ Impermeable barriers are in place by the check-out to maintain separation between employees and shoppers
▪ Dressing rooms are temporarily unavailable
▪ Store employees are prohibited from handling reusable shopping bags
▪ Cash is accepted but due to the nation-wide change shortage credit card payments are preferred.
▪ Occupancy is limited to 10 guests at a time.
In addition to changes within the shopping experience, ShopColumbia is implementing virtual appointments with artists, staggering staff schedules to limit contact, and continuing to expand artist representation online through the webstore and social media.
Store hours for the fall semester: Monday - Thursday 10am - 4pm*
*Please note: Due to the ever-changing circumstances surrounding covid-19 and the wellness and safety of our campus community, hours may unexpectedly change.  Please refer to www.facebook.com/shopcolumbia for the most of up to date schedule.  For questions or concerns please email: [email protected].