Holiday Market Featured Artist: Mary Freelove

Thursday, November 29th | 2pm - 7pm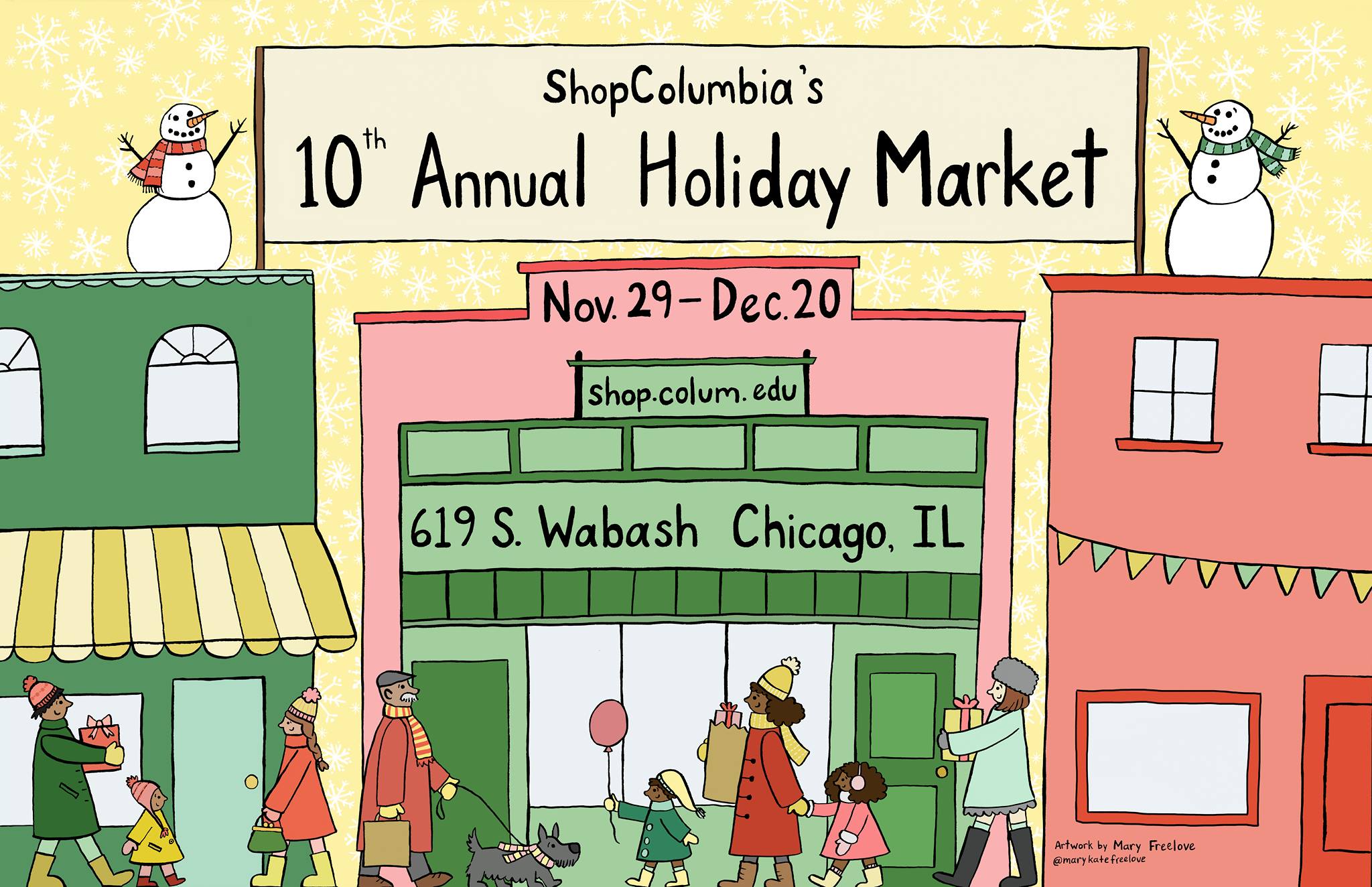 You were asked to create this year's Holiday Market theme/image; What was your inspiration for the illustration? 
My mom has always loved decorating our house for Christmas, and I grew up looking forward to helping/watching her put it all together. One of my favorite things she puts out is a little porcelain village that has little shops, houses, and tiny people building snowmen. I took a lot of inspiration from that memory, and combined it with an idea I started working on last semester of building illustrated houses.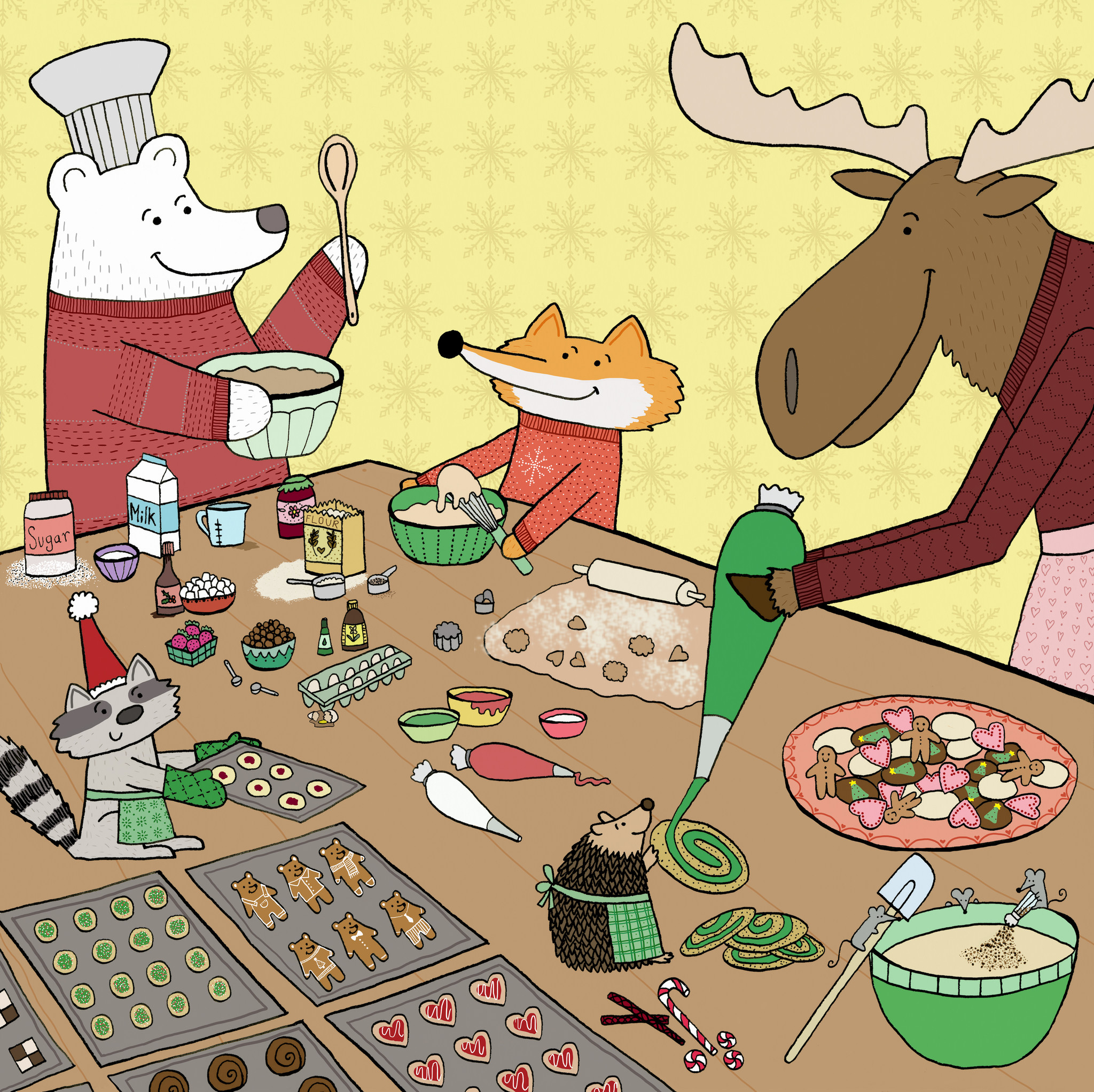 "Christmas Print" by Mary Freelove - $10.00


What work will you be selling at ShopColumbia's 10th Annual Holiday Market?
I have some miniature 3D houses, my Rainbow Lady pin series, a couple of prints, and two sticker packs. I think the Puppy Pajama Party sticker pack might be one of my favorite things I've drawn this year.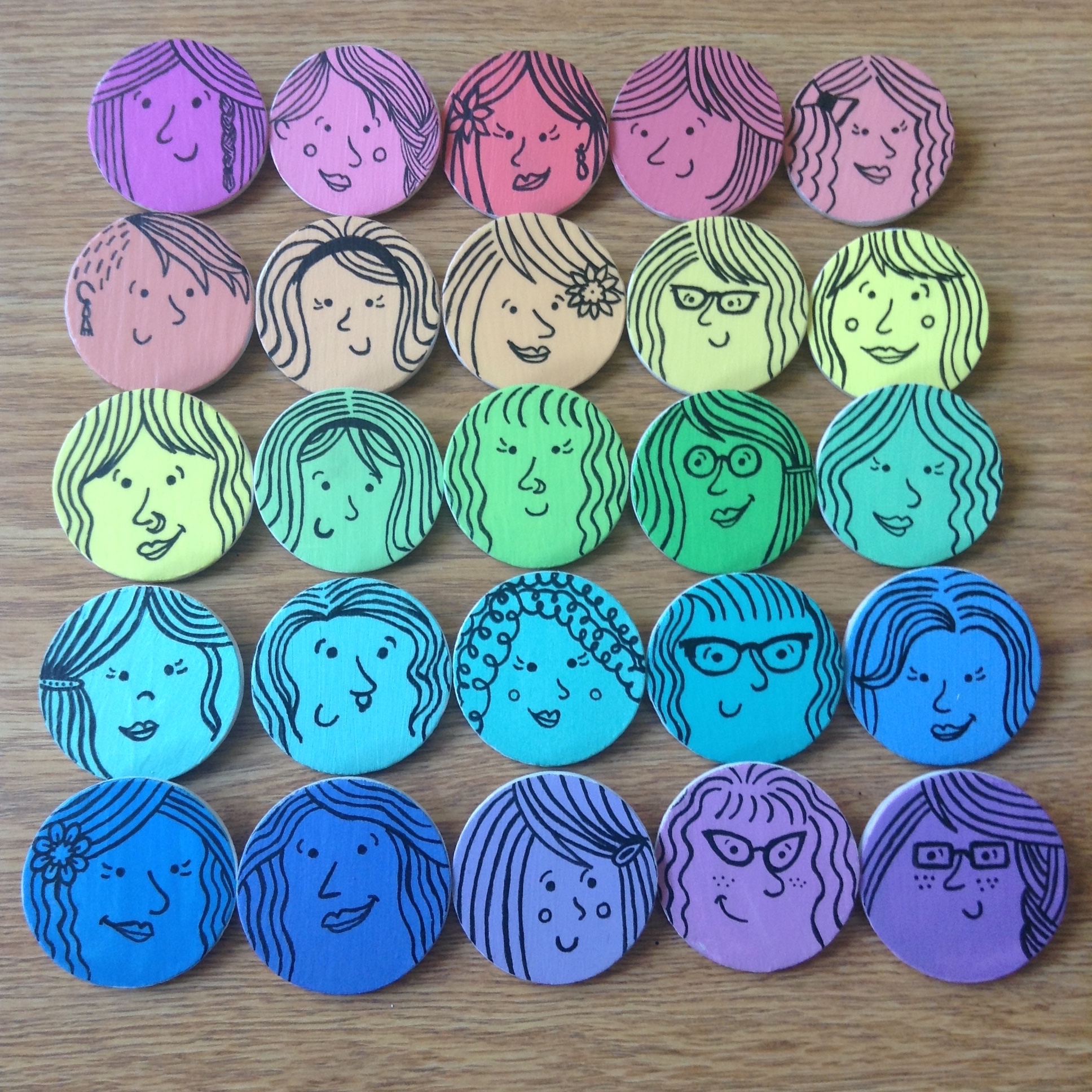 "Rainbow Lady Pins" by Mary Freelove- $7.00/each


What are you most looking forward to during the holidays? Do you have any favorite holiday traditions? 
The holidays might be my favorite time of year, it's so hard to pick my favorite traditions! I love baking, so for the past three years I have baked way too many Christmas cookies over the course of a weekend to give all my friends before we all go home for winter break. Then I go back home to Kansas and bake some more with my mom. Christmas movies marathons are another tradition, I can't wait to go home and watch A Charlie Brown Christmas all cozy with my dogs.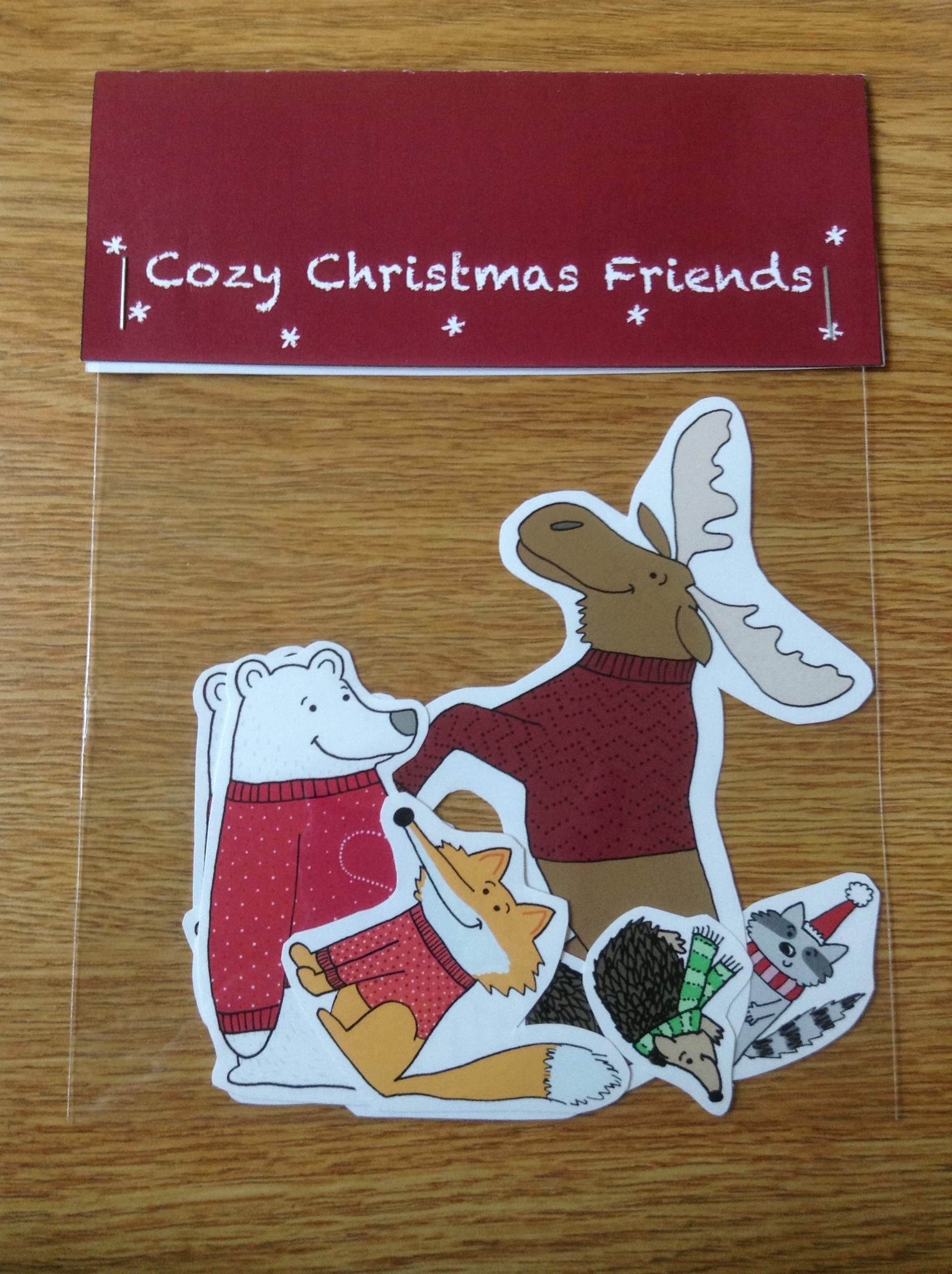 "Cozy Christmas Friends Sticker Set" by Mary Freelove - $5.00


Give us an update about recent projects/artistic life events; what's next for you?
Next semester I start an internship with Albert Whitman and Company, a children's book publisher here in Chicago, I'm very excited to get started. I'm also a part of the Illustration Student Group here at Columbia, and I know we'll start planning all of our events for next semester soon. Other than that, I am really looking forward to a relaxing holiday break with my family.


ShopColumbia's 10th Annual Holiday Market runs November 29 - December 20.
Events and promotions updated daily on our Facebook Page