Filmaking, 2023


New for the 2021 Holiday Market!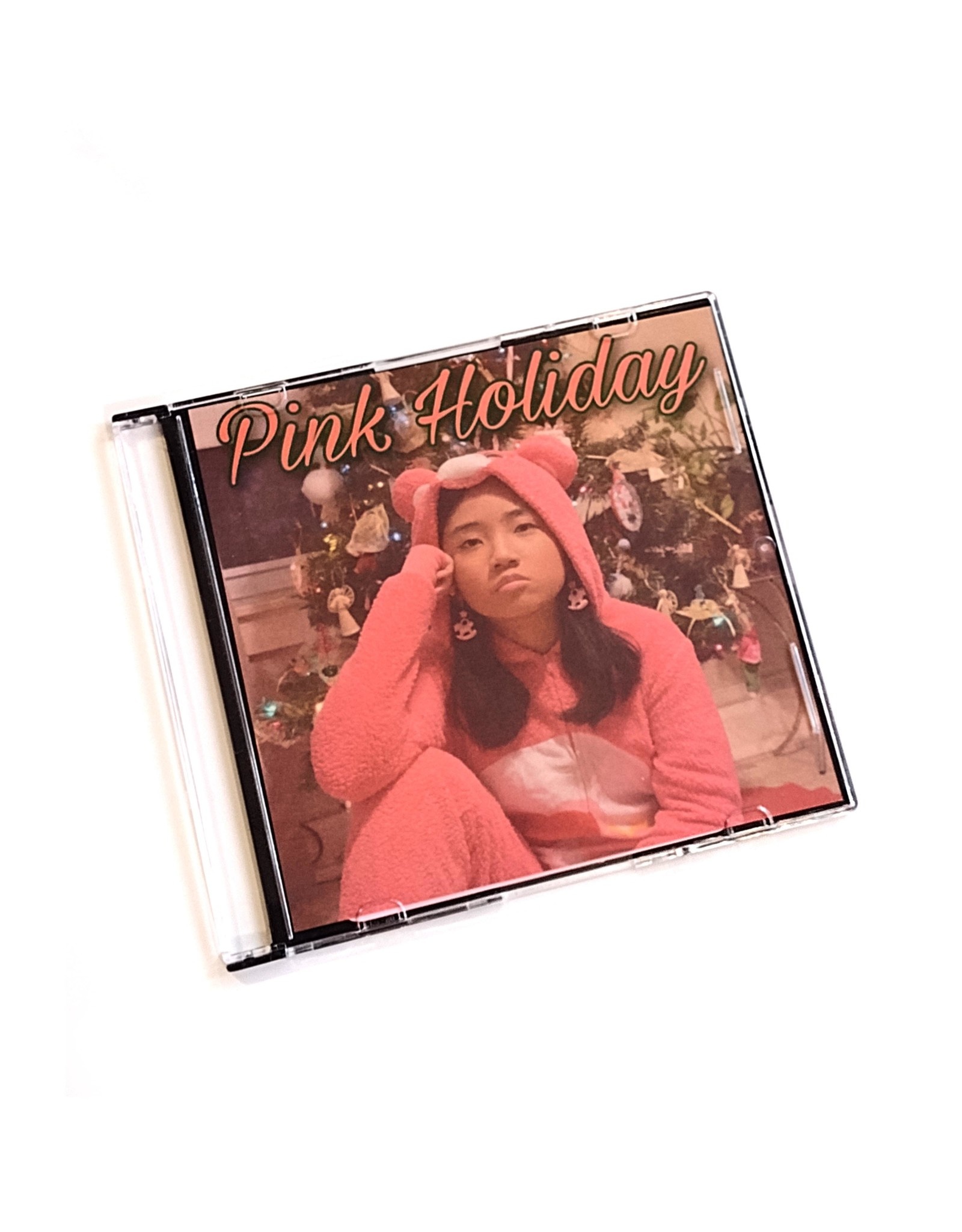 "Pink Holiday" CD by Hello CupKait, $5

About the Album:
My holiday album is ALL of my emotions about the holidays poured into song form. From how lonely the winter can be without my cousin and expressing my queer identity to how frustratingly white Hallmark movies are—this is my Pink Holiday.
Artist Statement:
Fascinated by the potential of everything creative arts growing up, I am a passionate filmmaker, multimedia content creator, and Filipina activist who is studying as a filmmaking major with a minor in voiceover. Though, I am also a musician and actor. I taught myself how to sing and play the ukulele and used editing software to build up my YouTube channel back in 2015 to whimsical vlogs, covers, and original songs for the world to see and listen to. My sound is inspired by indie alternative, pop, and a dash of R&B. 'Pink Holiday' is an album that describes most of my emotions during the holidays whether it be in relation to family, relationship issues, grief, queerness, or why Hallmark movies can be super white as snow. I hope that these themes relate to you or offer you a new perspective about the holiday season.

Artist Meet + Greet
December 14th, 1-2pm at ShopColumbia
Chat with Kaitlyn Venturina of Hello CupKait, grab a couple of sweets, and enter to win a $10 or $50 ShopColumbia gift certificate!