MEET THE ARTIST
Every year ShopColumbia commissions an original illustration to promote our Holiday Market. Get to know this year's illustrator, Becca Chrabaszewski.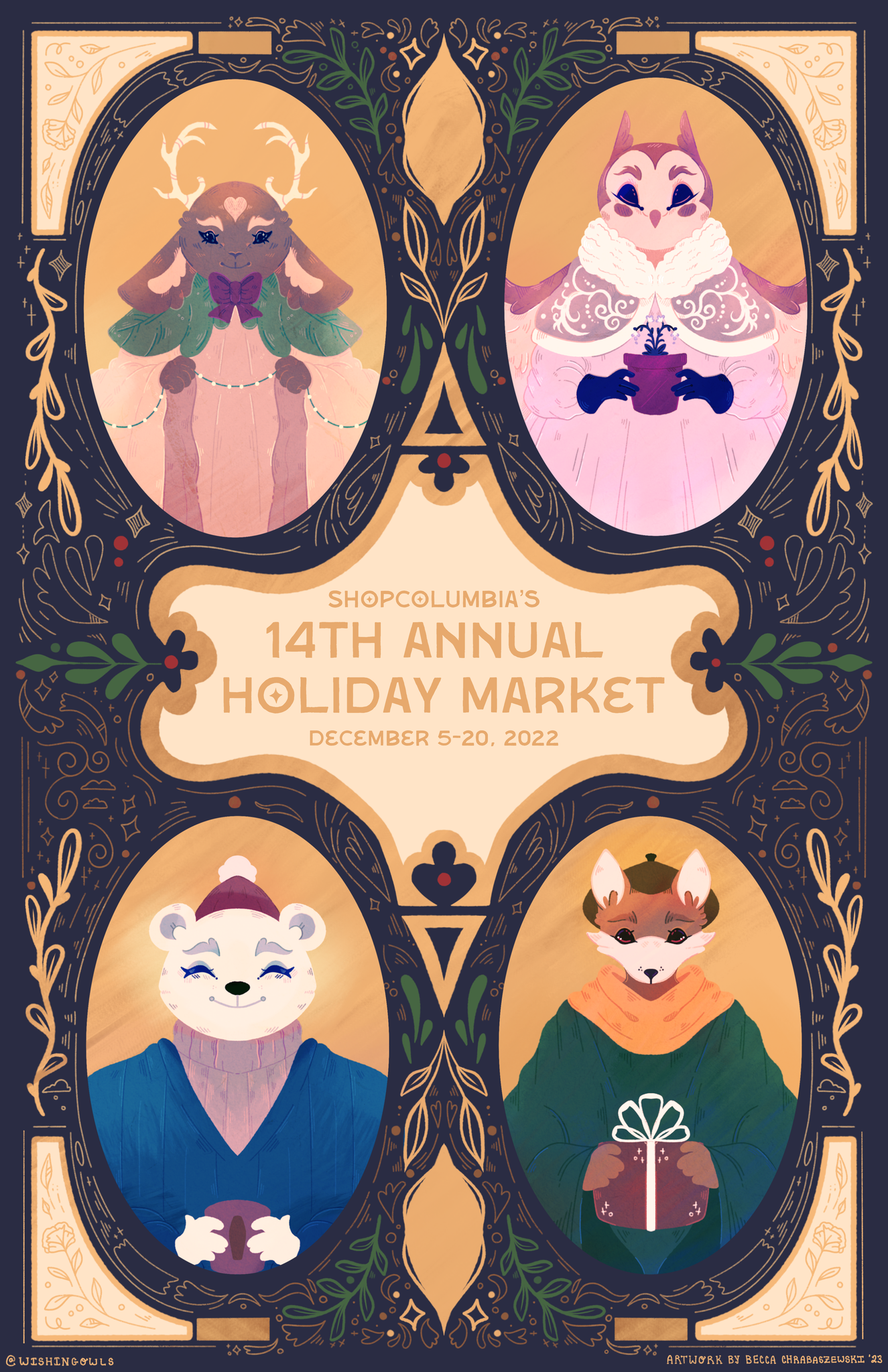 ShopColumbia's Holiday Market 2022 illustration by Becca Chrabaszewski

What was your inspiration for the illustration?
I got my inspiration for the holiday illustration from the animals that I associate with winter and different fantasy winter fashion! 


Work in progress sketch by Becca Chrabaszewski 
 
How have you benefited from the process of designing this year's illustration and selling with ShopColumbia? 
 I was able to think about the practicality of the animal cutouts alongside making it a visually appealing illustration! I wanted to make the illustration aesthetically pleasing but also easy to adapt to multiple mediums.


Magical Winter Fauna sticker pack by WishingOwls, $6 each

What are you most looking forward to during the holidays? Do you have any favorite holiday traditions?  
This year, I'm traveling to see my family in the Carolinas! I'm excited since I haven't had a Christmas down in the Carolinas since 2013. One of my favorite family traditions is putting a pickle ornament on our Christmas tree and watching the Polar Express!


Self portrait by Becca Chrabaszewski

Give us an update on any recent projects/artistic life events; what's next for you?
I am currently working on creating a pilot comic that I hope to self-publish! I'm hoping to debut the comic at C2E2 in 2023 and sell it on my online store reopening in the summer of 2023!