Elsa Mae Brydalski is a featured designer with ShopColumbia's Buy Columbia, By Columbia initiative. The design was created in the Spring 2020 Typography for Graphic Design class with Assistant Professor of Instruction, Sarah Faust. Her design was licensed and produced on a limited edition shirt and is available for purchase  at ShopColumbia.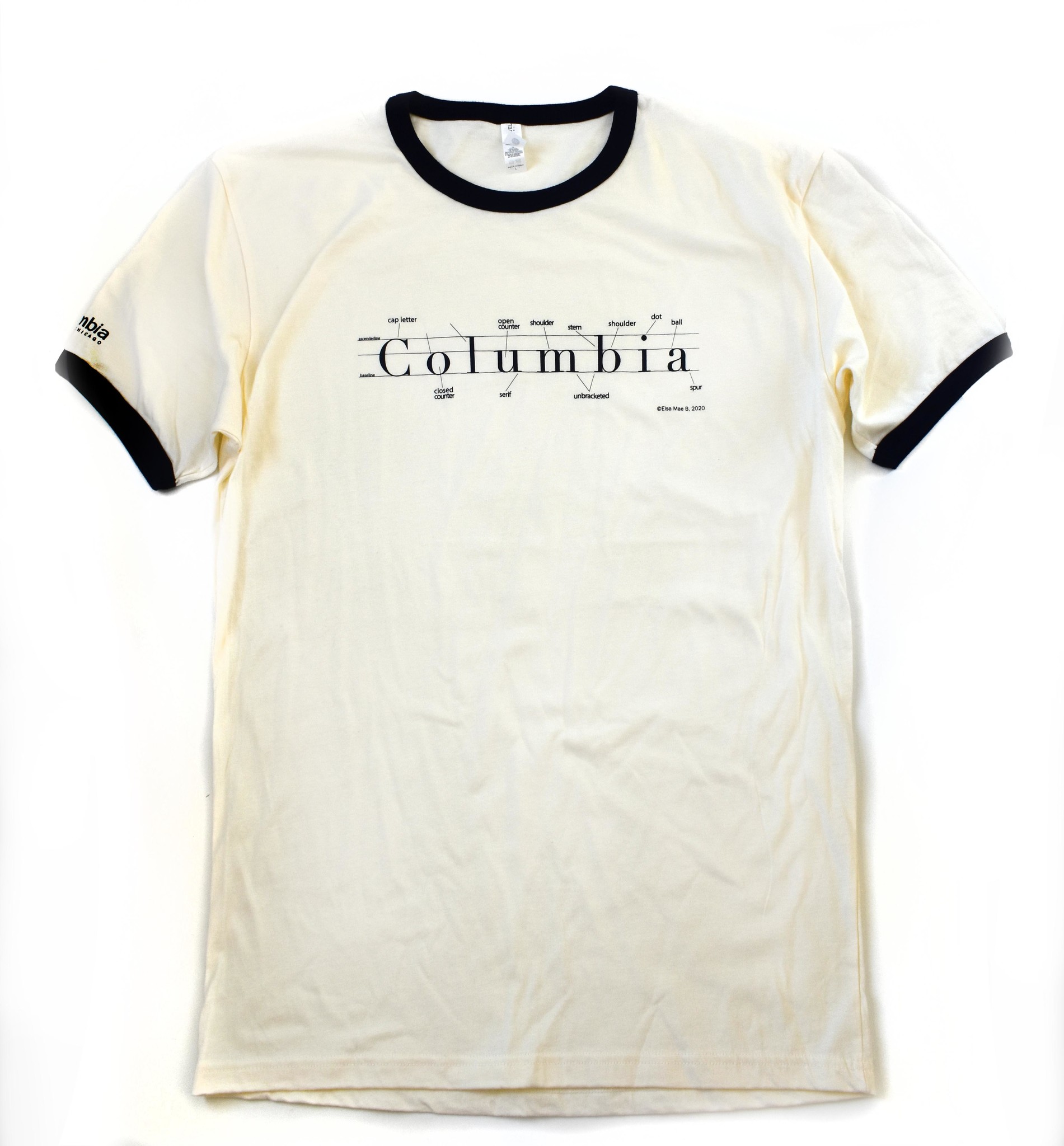 2020 Columbia Ringer tshirt in "Natural/Black" design by Elsa Brydalski, $20


What inspired you to create this design?
On the first day of typography class, we were given a sheet of paper with the word "Typography" spelled out with type-anatomy labeling different parts of the letters. Before that moment, I hadn't realized the vast amount of vocabulary that went into describing a letter. It was scientific. That pivotal moment is what lead to me creating this design for ShopColumbia. The French typeface Didot was chosen for its chic design, timelessness and adornment in fashion magazines. The complementary typeface Futura was chosen to illustrate the type anatomy.


Give us an update about recent projects/artistic life events; what's next for you?
This summer, I became the new Vice President of our AIGA Graphic Design Club. Aside from creating content for the club, I've been collaborating with team members on how we can construct a great community for students during the Covid-19 hybrid semester. Outside of the club, I've been learning how to make animated gifs and designs as well as coming up with ways to incorporate my photography with design. In the near future, I look forward to starting an internship.


Artist Statement
To have an eye for design means it comes intuitively, but to sharpen ones skills with a fundamental understanding of it will bring about a deeper appreciation and quality of work. With only one year of studies under my belt, I look forward to both sides of the coin; a lifetime of designing and a lifetime of expanding my knowledge in the field.