MEET THE ARTIST



Sarah Schorle
Theatre Playwriting + Stage Management, 2023

Sarah Schorle is a featured designer with ShopColumbia's Buy Columbia designed By Columbia initiative. Her design was licensed and produced on a limited edition sweatshirt and is available for purchase at ShopColumbia.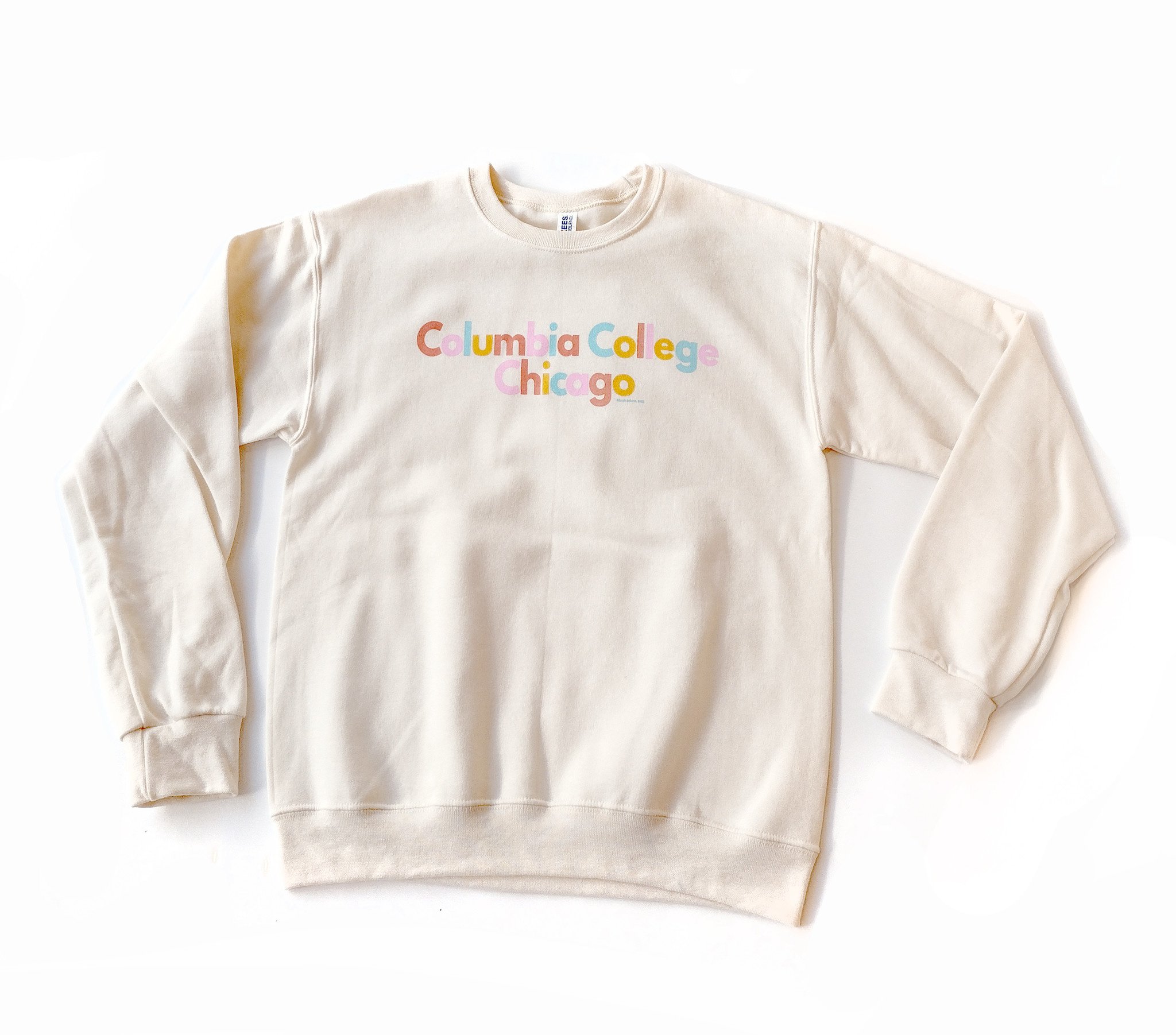 Columbia Cream Crewneck Sweatshirt design by Sarah Schorle, $40
Columbia Cream Hooded Sweatshirt (3X only) design by Sarah Schorle, $40


What inspired you to create this design?
I had been working on creating graphics and merch for Playwrights Aloud, a student run playwriting organization in the Theatre Department, and always loved the Columbia merch at Shop Columbia, so I thought I would start to make some of my own Columbia designs. I wanted something that was colorful and fun because I think that speaks to the atmosphere at Columbia, but I also didn't want the colors to be overwhelming.


Give us an update about recent projects/artistic life events; what's next for you?
The next big project for me is having my play The Cicada Diet performed in the spring as part of the Playwriting Senior Showcase as well as finishing a TV Pilot I've been working on called Where We Left Off. I also do a lot of work with Playwrights Aloud every month. I've also been working on some more graphics to add to my Redbubble store. It's been so fun to explore graphic design and digital media and I hope to keep doing it in some capacity in the future.



Artist Statement
Hi! My name is Sarah (she/her) and I love telling stories. In my work, I love to explore the relationships and connections that we experience in a lifetime as well as the struggles and pain we experience along the way. My work has been featured in several publications, including the University of Greenwich and Columbia College Chicago's playwriting anthology entitled When the Party's Over and the Iowa City based literary magazine, Quarantine Mag. I'm originally from a small town in Iowa, but I am so in love with this city and all it has to offer. My other passions include (but are not limited to) my plants, watching bad television, and drifting between craft hobbies.

Shop Sarah's work HERE!