MEET THE ARTIST



Jasmine David
Major: Fine Arts | Minor: Art History, 2021


What work do you currently have at ShopColumbia?
I have two pieces at ShopColumbia: "Overlap" and "Satin." Both are embroidery works and are some of my very first explorations using this medium. "Overlap" focuses on spontaneity, overlapping thread, and a variety of inconsistent stitches. "Satin" consists of only straight and satin stitches using a primary color palette.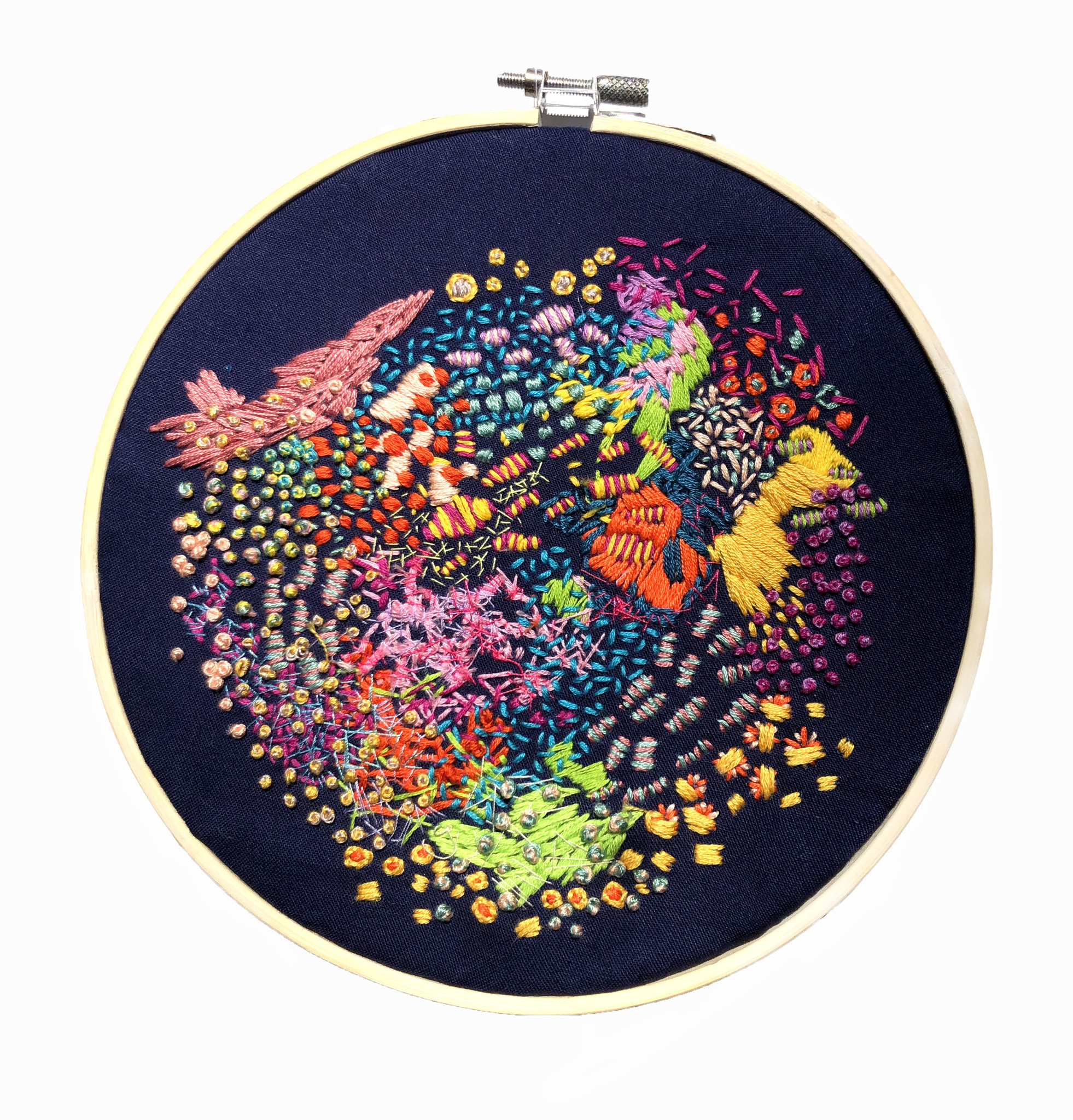 Overlapped by Jasmine David, $45
 
What inspired you to create this series of work?
I started doing embroidery in the summer of 2019 when I attended a two week fiber art workshop at Haystack Mountain School of Crafts. Having never done it before, I became very interested in embroidery and loved the work I created as I was experimenting. I decided to continue developing my skills and eventually was able to create interesting compositions and combinations of stitches.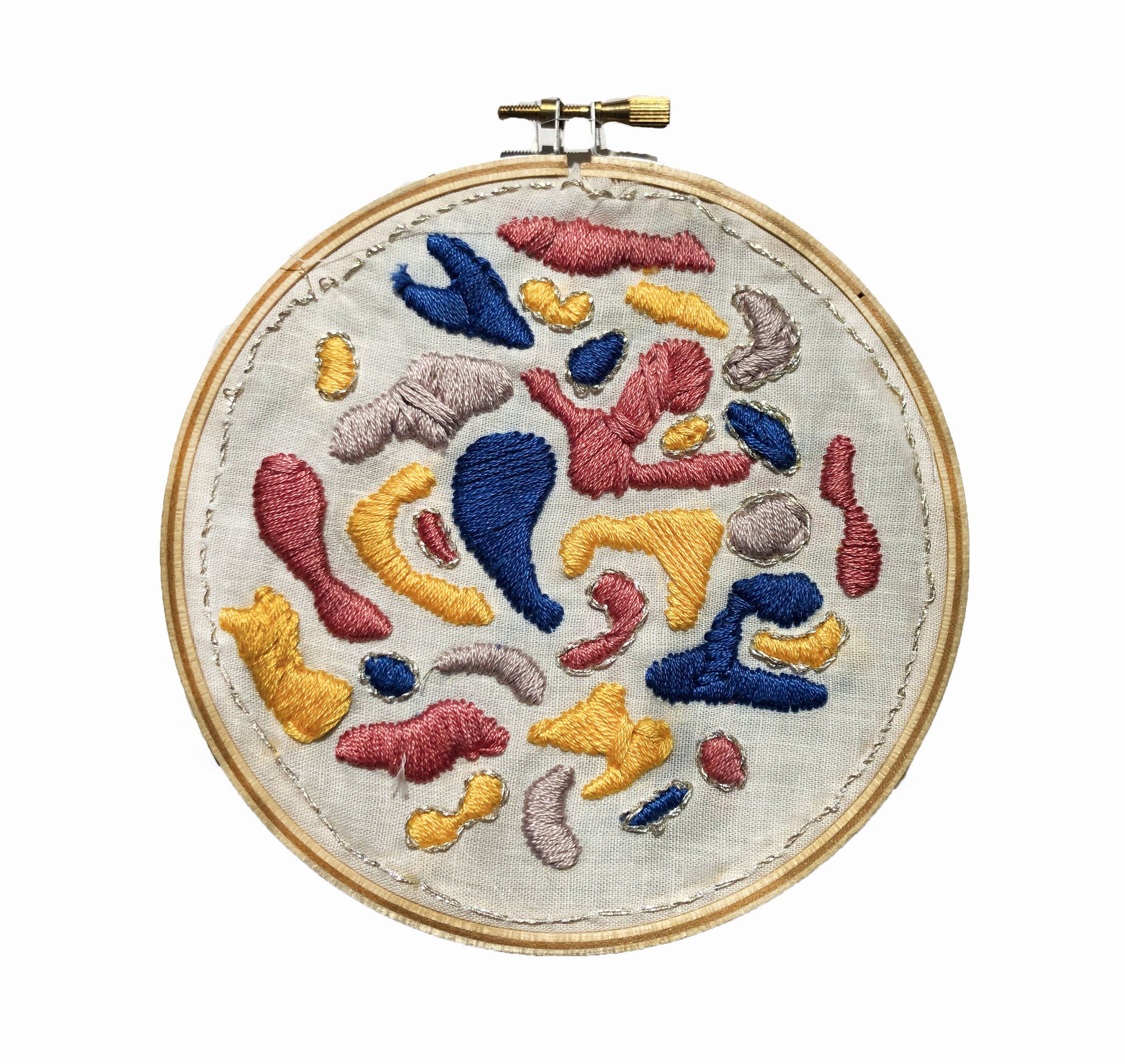 Satin by Jasmine David, $35


In what ways have you benefited from being a ShopColumbia artist?
Showcasing some of my work at ShopColumbia has been so rewarding for me. I've gained more confidence in my work and it's exciting to be able to share what I've created with others.

Give us an update about recent projects/artistic life events; what's next for you?
I'm consistently creating more embroidery and I'm thinking of new concepts I can introduce in my work. I will be graduating in the spring of 2021 and I aspire to work in a gallery in Chicago while also continuing to create my own work.



Artist Statement
I am a Puerto Rican artist and I mainly do embroidery work. I participated in a fiber arts workshop at Haystack Mountain School of Crafts in the summer of 2019 having absolutely no experience in embroidery or weaving. My time spent there was extremely rewarding and inspired the art practice I am focusing on at the moment. Using various stitching techniques and compositions, I embrace spontaneity and the meditative process of embroidery. One of the most important aspects of my process is the many hours I spend to create each of my pieces. I love the idea of exploring traditionally domestic or "craft" art making processes and using them as a way to ease anxiety by focusing my mind on each individual stitch. I hope that my work encourages viewers to consider the ways in which craft art, traditionally associated with domesticity and femininity, can have new meanings in our present era.
Click HERE to purchase Jasmine's work online!