MEET THE ARTIST





Sol Salinas


Major: Illustration, 2021


What was your inspiration for the designs?
My biggest inspiration for everything is nature. The world around us has such wonderful and celebratory colors and visions that I cannot help but to be inspired by everything around me!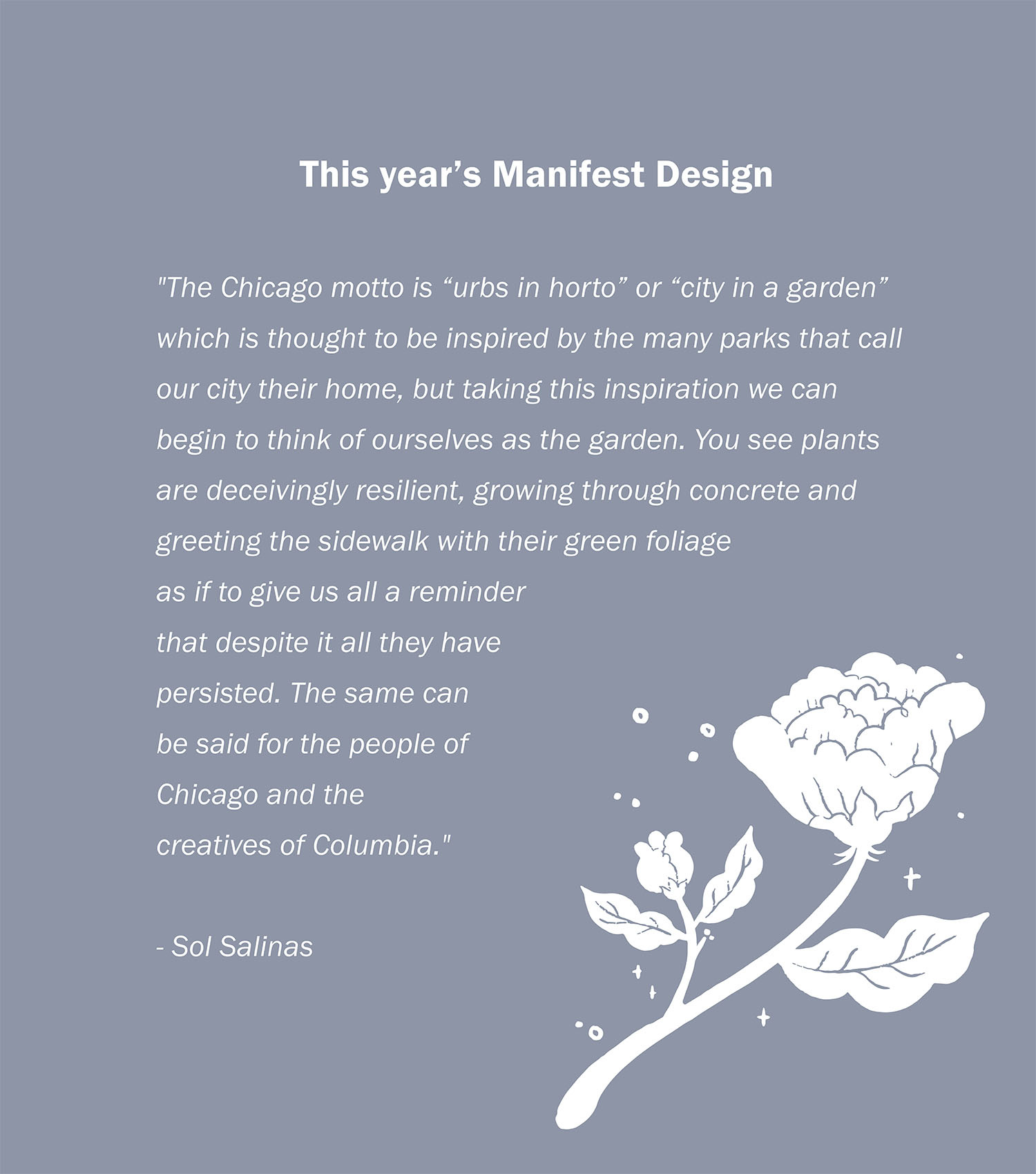 How have you benefited from being the Manifest Creative Director and designing this year's Manifest Merch?
Serving as the Manifest Creative Director and creating Manifest Merch for this year has proven to me that everything I have studied for while I was at Columbia meant something. It is like the final confirmation and sign that I can create art for a living, and bring happiness to people with the things I design.



What are you most looking forward to during Manifest?
The showcases! Every year we see so many brilliant showcases of talent and artistry during Manifest, and I love to observe and just feel inspired by my fellow peers at Columbia!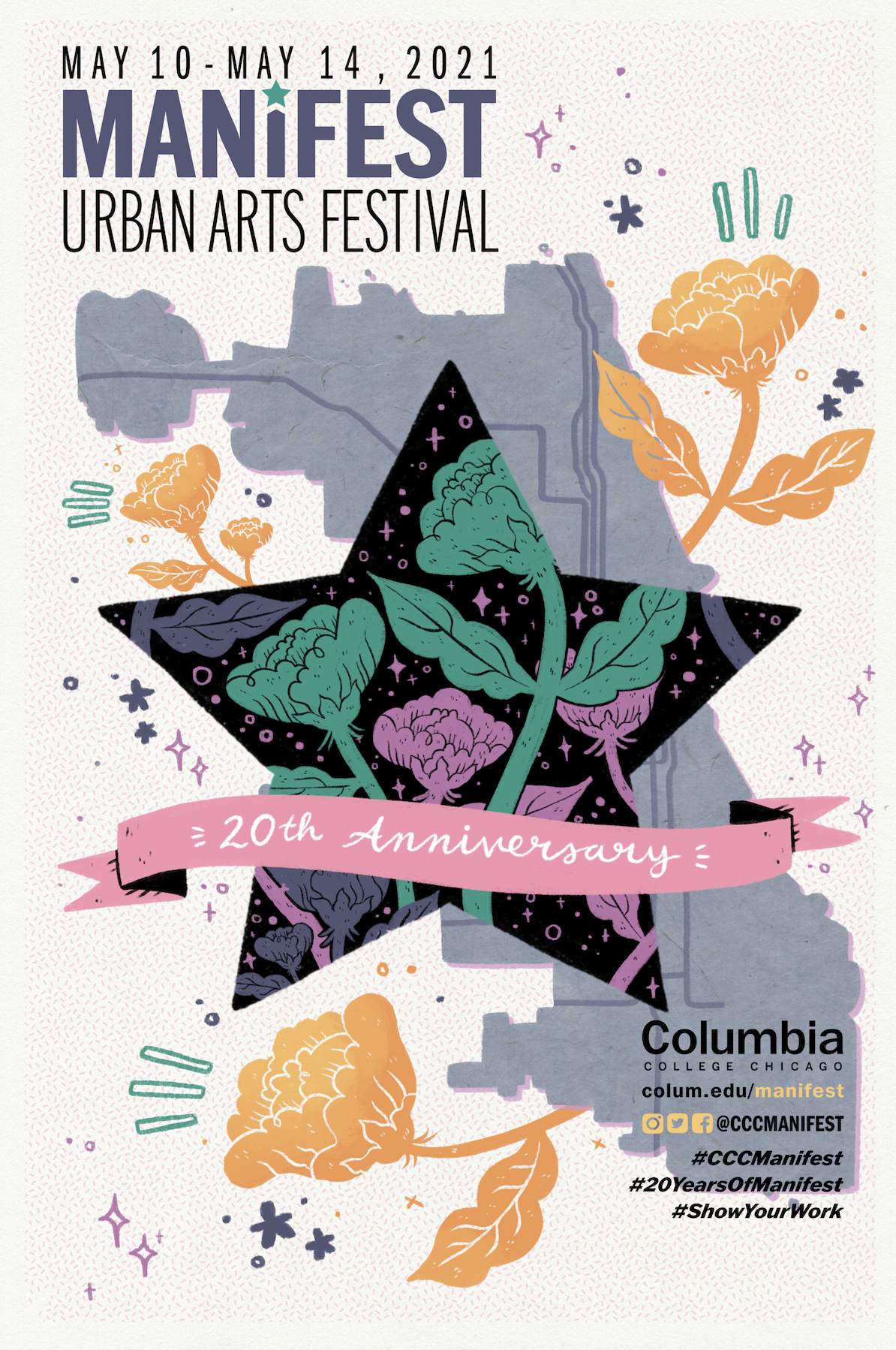 Give us an update on any recent projects/artistic life events; what's next for you?
Oh gosh, what is next? I hope to go out into the world and create content for children, and my biggest upcoming life event would have to be moving to a new place where I think my creativity can grow even more!


Artist Bio

Sol Salinas is a non-binary Latinx artist from San Antonio, Texas. They are a graduating senior in the Illustration program, with an interest in children's media and surface design. At a young age, they fell in love with history, and a passion for consuming antiquity led them to become the illustrator and storyteller they are now. Sol credits all their work to their youth living as a queer individual growing up in the south of America, with a mission to represent marginalized bodies in both modern and historical settings in an empowered and positive light. When Sol was brought on as the Manifest Creative Director for 2021 they knew that they did not want to lose that hope and mission. With an emphasis on the metaphysical tethers between people and the planet, their designs showcase the celebratory nature of Manifest, their inspiration being the brilliant and verdant energy the creatives here at Columbia College Chicago bring to the campus. "From every designer piecing together prototypes to every dancer stretching out before class to the cinematographers capturing the world around us, Columbia is made for the creative mind. How we express ourselves is unlike any school out there because we as a community are uniquely Columbia."

Their work can be found on Instagram @solsticeillo
Click HERE to purchase Manifest 2021 Merch!