MEET THE ARTIST


Mac McGuire
she/her
Illustration, 2024
Artist Statement
I am a traditional and digital illustrator from a small town currently based in Chicago focused on using illustrations to tell and enhance stories. Primarily, inspiration for me is born from life experiences and daydreams and I try every day to create something new and exciting!


What work do you currently have at ShopColumbia?
I currently have two stickers, one of a chicken and another of flowers, and a print titled 'Onward' for sale at the shop! These items reflect my practices as an artist who uses both traditional and digital mediums.
"Rooster" sticker by Mac McGuire, $4

What inspired you to create this series of work?
The work I have on display is not connected as a series, each stands on its own as a unique piece of art. 'Onward', my print, was created my senior year of high school, inspired by the terrifying excitement that comes from fighting towards your dreams. While my style has changed quite a bit since then, this piece remains one of my favorites. My two stickers were both inspired by wanting to play with color and texture to create something fun and cute.



"Onward" digital print by Mac McGuire, $15


In what ways do you think you have benefited from being a ShopColumbia artist?
I have really loved having my work at ShopColumbia! The opportunity to explore which aspects of my work appeal to an audience has been fantastic, and I have learned so much about how to prepare materials for printing and display. It has also been a great way to see and support the work of my classmates.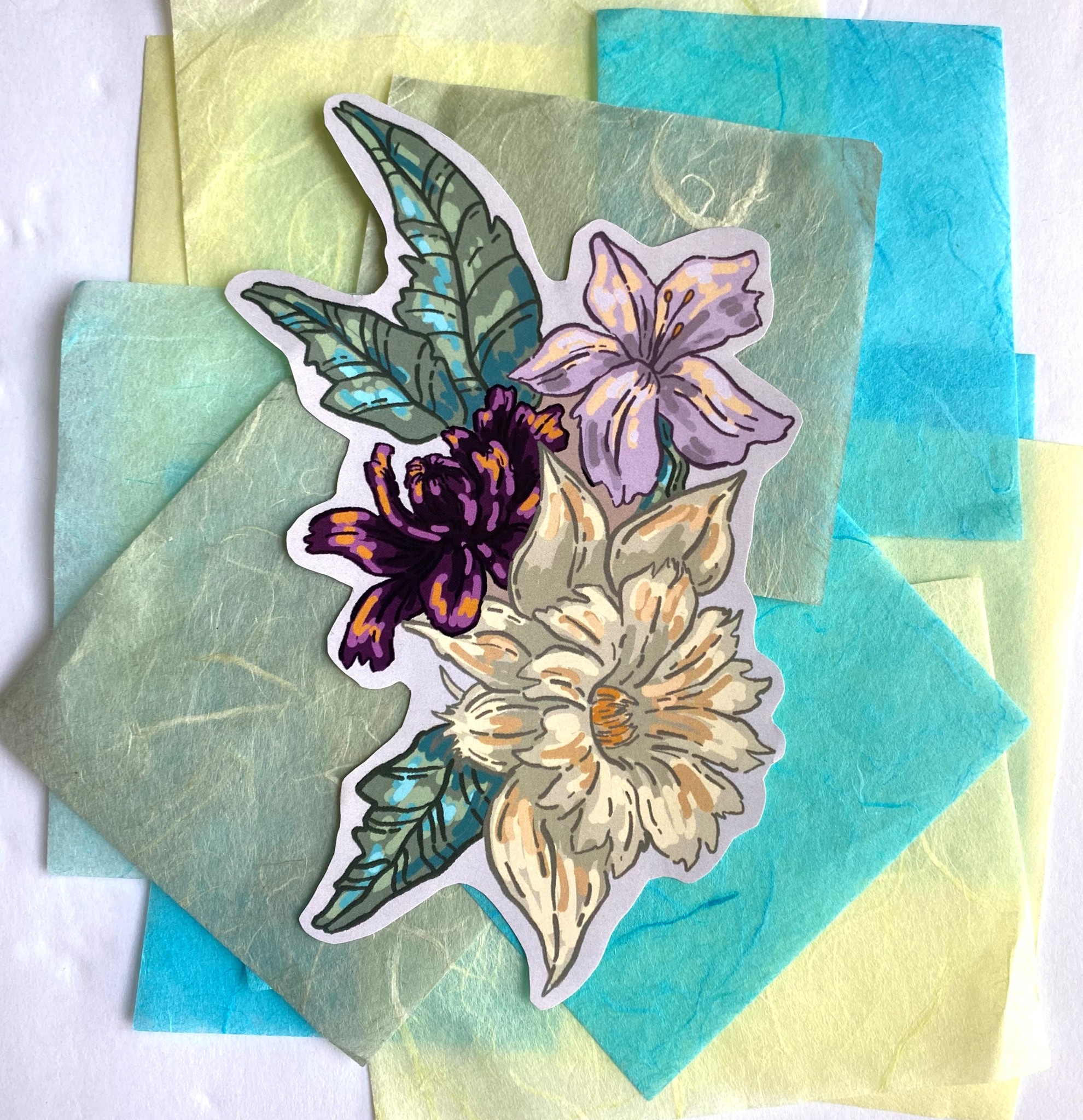 "Flower" sticker by Mac McGuire, $4
Give us an update about recent project/artistic life events; what's next for you?
Recently, I have been working on illustrating some short stories and painting on tote bags! I have had a lot of fun preparing the designs and executing them in both cases. I haven't done much like this before so it has been a great opportunity for growth.