The Dark Market is a spooky collection of works by Columbia artists with an emphasis on the macabre. Enjoy a sampling of spooky items on display now in store and online through November 5, 2021.

Every year ShopColumbia commissions an original illustration to promote our The Dark Market. Get to know this year's illustrator: Gaia Ayres!



MEET THE ARTIST
Gaia Ayres
Illustration, 2024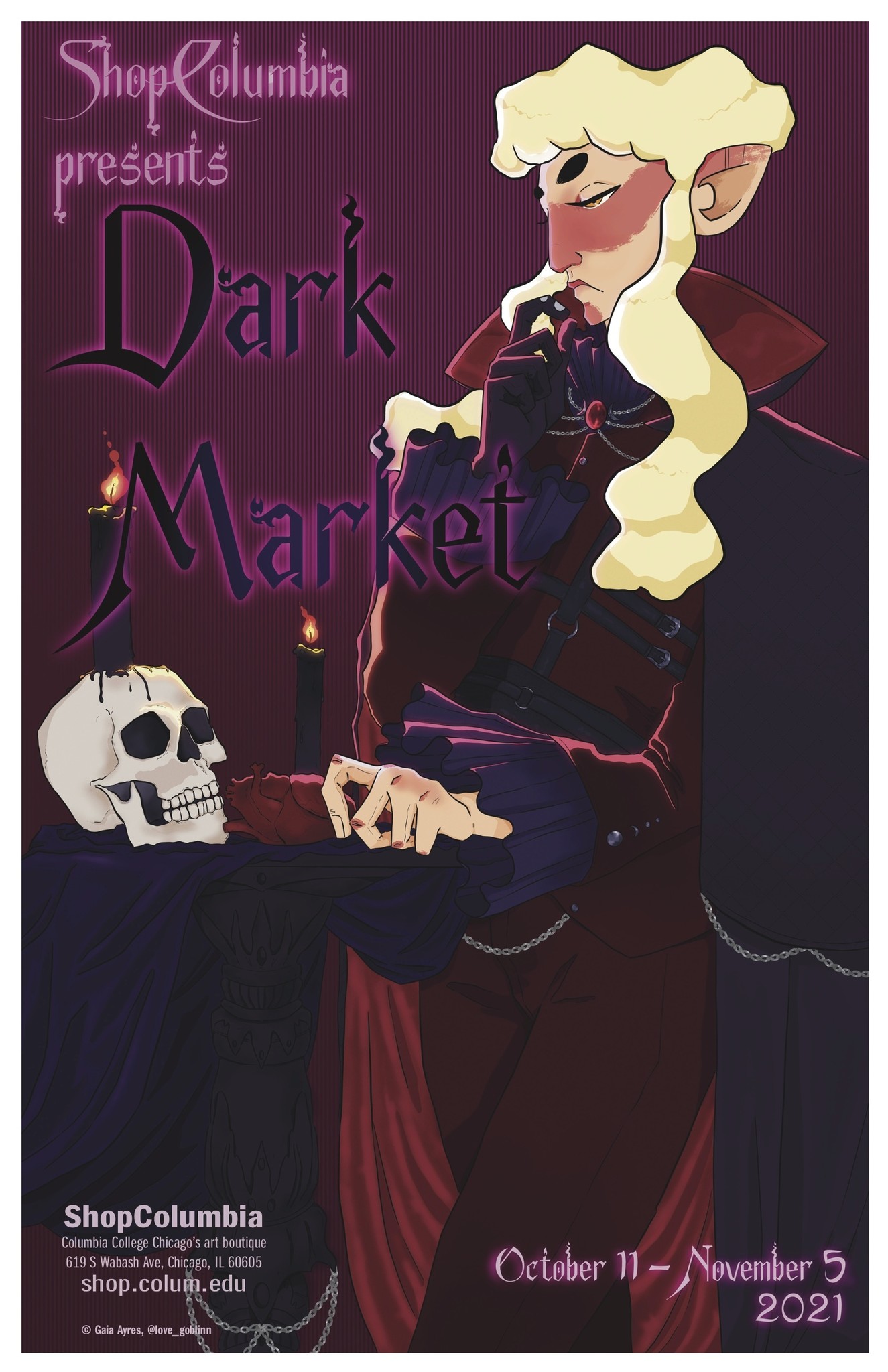 Dark Market 2021 signature illustration by Gaia Ayres


What inspired you to create this illustration?
I really love character work and costume design, and so I was naturally motivated to run with my passion and put a macabre spin on it, which I've found is not a genre I venture into nearly enough.

How have you benefited from designing the illustration and selling with ShopColumbia?
It's given me a look into what it's like to actually do illustration as a job. It was a perfect opportunity to get a bit of insight into how things went when producing a piece professionally, and now I'm not so anxious about shooting my shot at other gigs.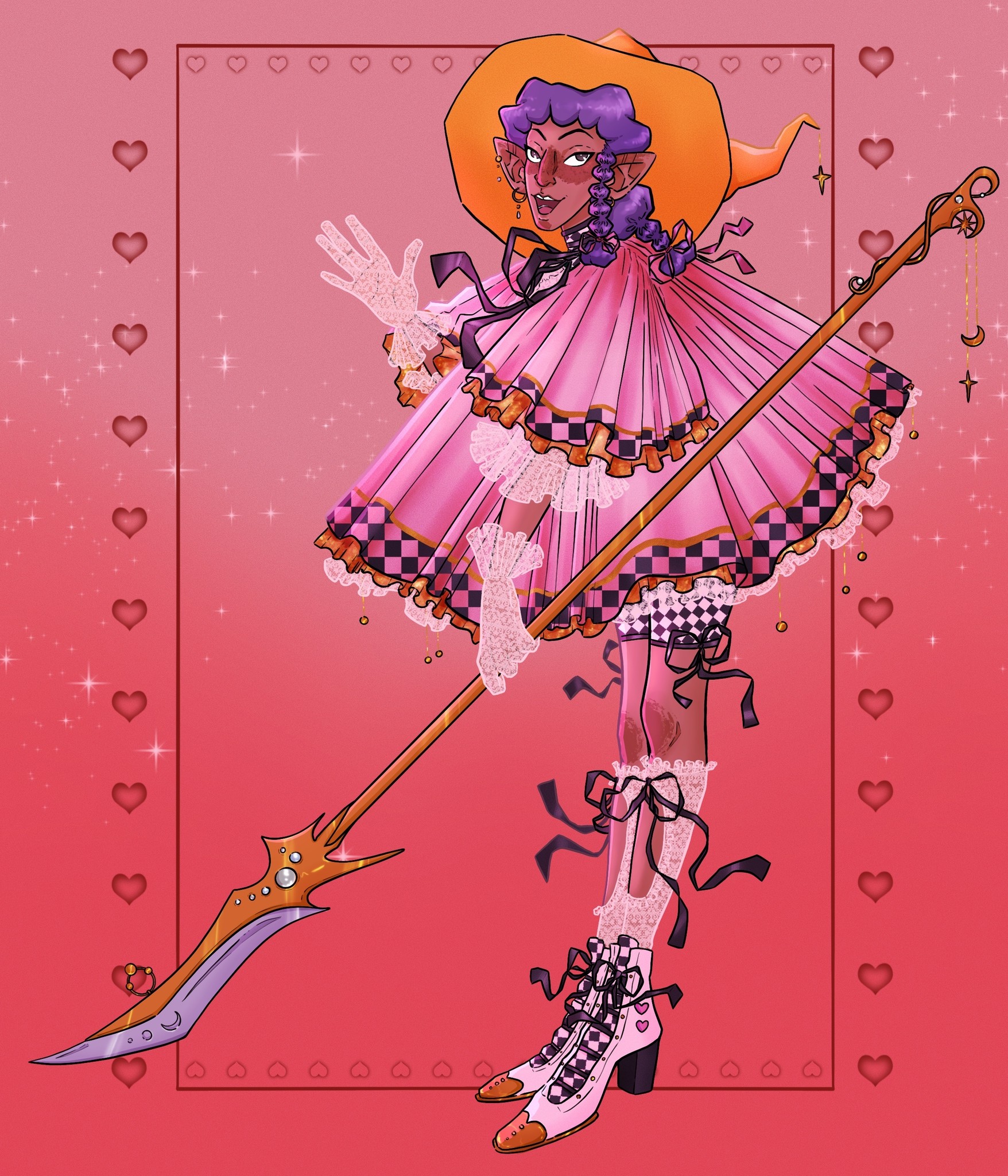 Glaive Wielding Garb by Gaia Ayres


Give us an update about recent projects/artistic life events; what's next for you?
It's mainly personal projects at the moment! I'm working on my own comic currently, but am at the phase where I just draw my main gentleman over and over in increasingly fancy outfits. I suppose that's the benefit of a personal comic though; no imposed deadlines, so I can continue to draw him in all manner of poofy-sleeved shirts as much as I want to with no worry.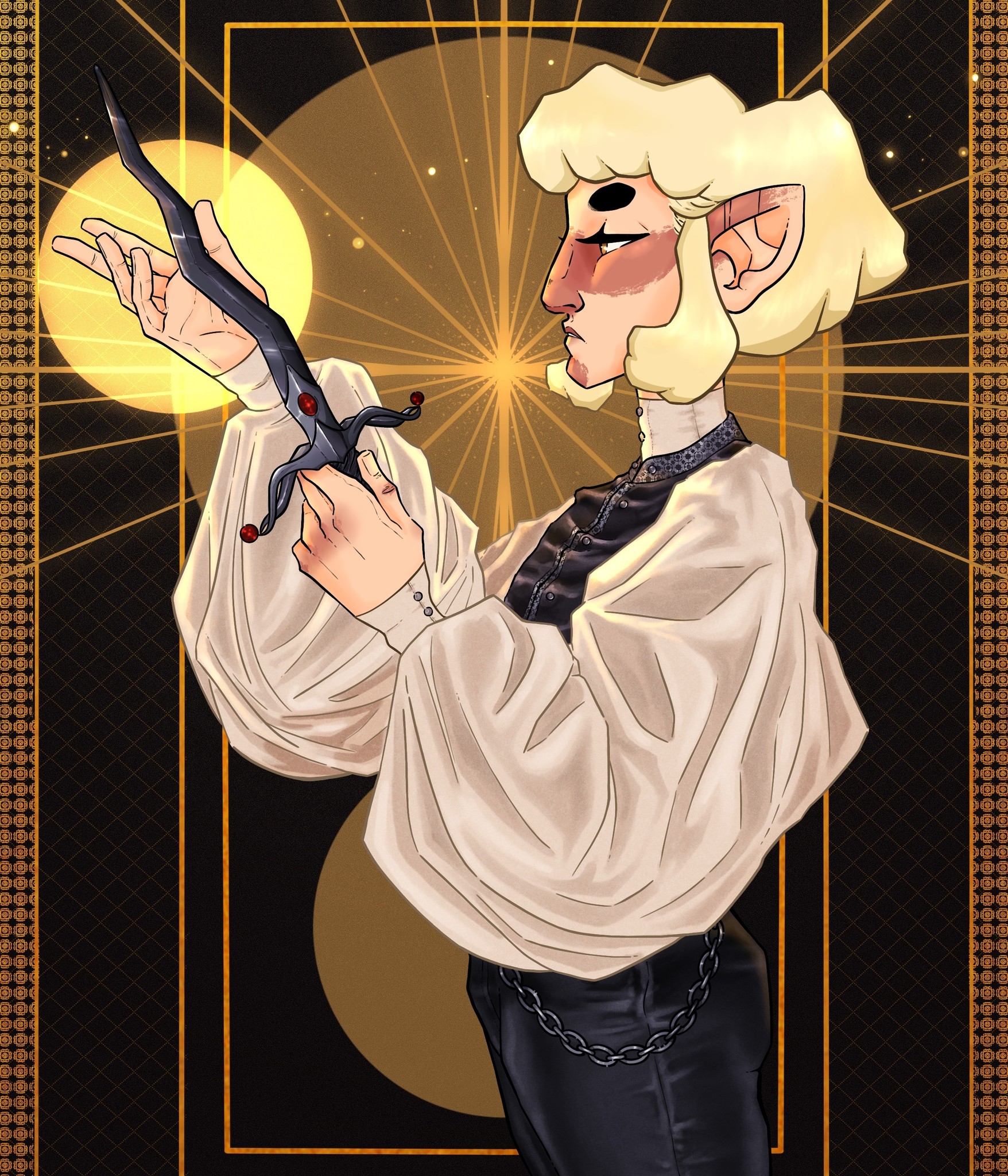 A Boy and His Blade by Gaia Ayres



Artist Statement
I am a non-binary lesbian illustrator that hails from Maine! I'm in my freshman year of pursuing a BFA, something that eight-year-old me would be very very excited about. I grew up reading comic books and graphic novels and watching cartoons. Each one had a very distinct style, but they shared a flair for color and visual storytelling, and I think my enjoyment of that led me to the shenanigans I'm up to currently. I am most passionate about characters and like to create designs for those from podcasts and from scratch. My deep love for fantasy, adventure, general magic, and whimsy comes through in my work, as well as my want for the depiction of queer individuals/couples in such settings (I am not immune to a bit of tenderness). I get very excited about little details and fun outfits and have a wonderful time designing clothes and different looks every time I draw a character. I strive to give each work a personality, whether it's a character portrait with a simple background or a fully-realized piece. My main goal is to make things that could pop up in one of the graphic novels I would read as a kid, or, perhaps even better, the ones I read now.


Commission a digital portrait by Gaia HERE!