MEET THE ARTIST

Kengi Yang
Filmmaking, 2019

What work do you currently have at ShopColumbia?
Right now I have:
"Pretty Boi" screen prints
"Pretty Boi" enamel pins
"Skully" screen prints
"Pink fish" screen prints
"Zombie Fingies" sticker packs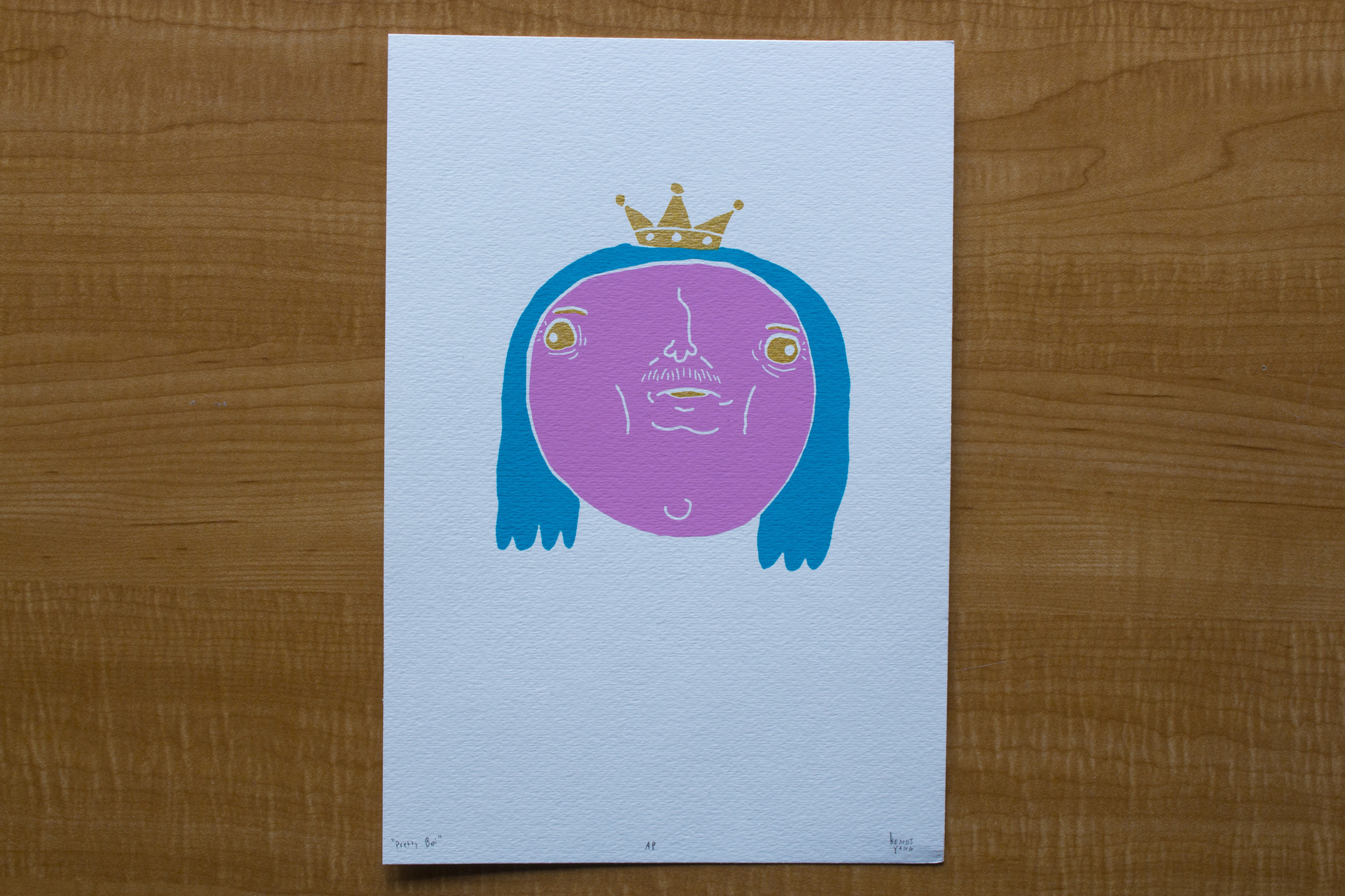 "Pretty Boi" screen print, $40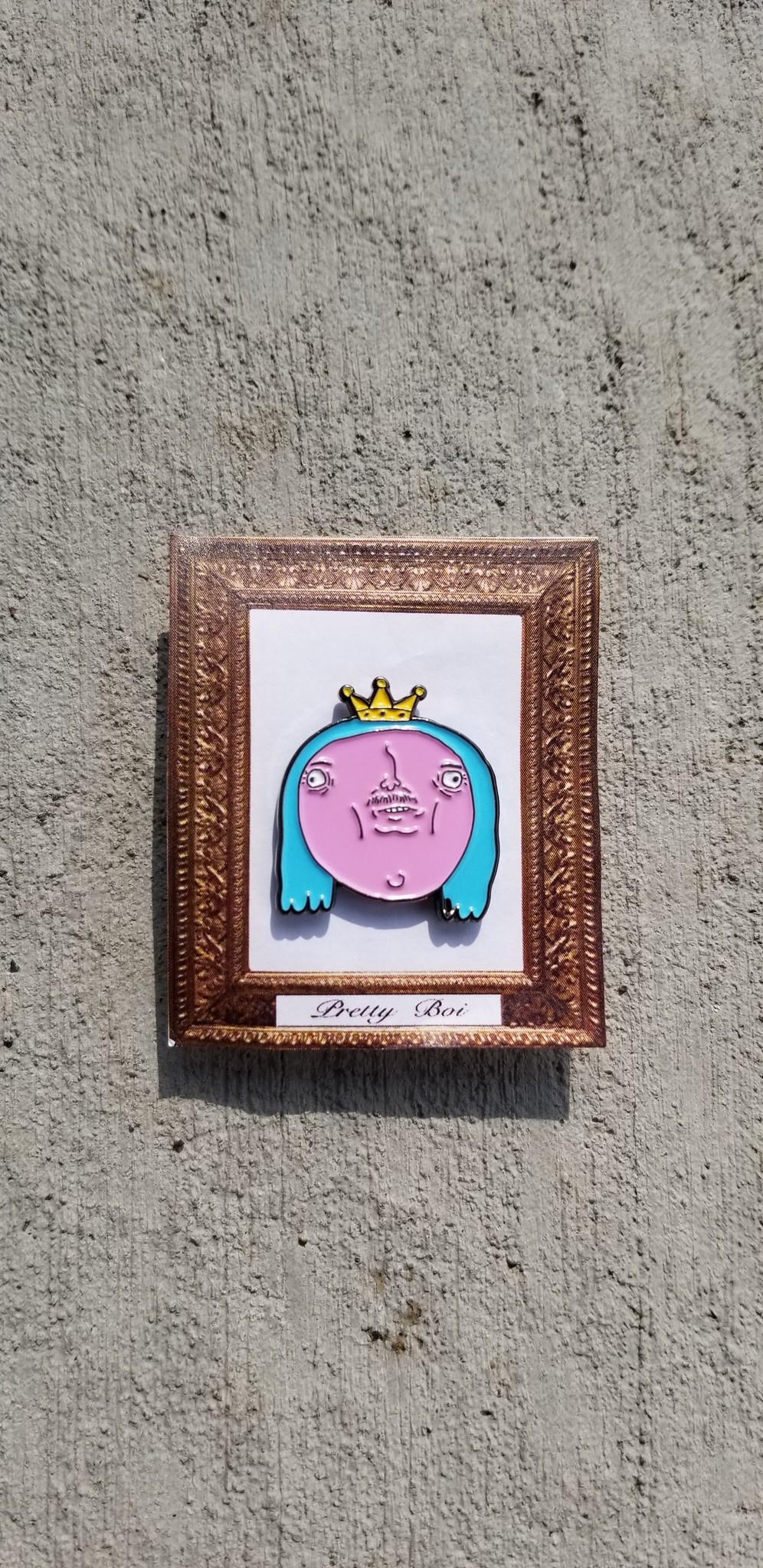 "Pretty Boi" enamel pin, $10

What inspired you to create this series of work?
Pretty much all of these pieces all started as doodles in my notebook I drew during classes. I also I take a lot of inspirations from old cartoons. For these pieces I was just having a lot of fun exporting new ways to make art.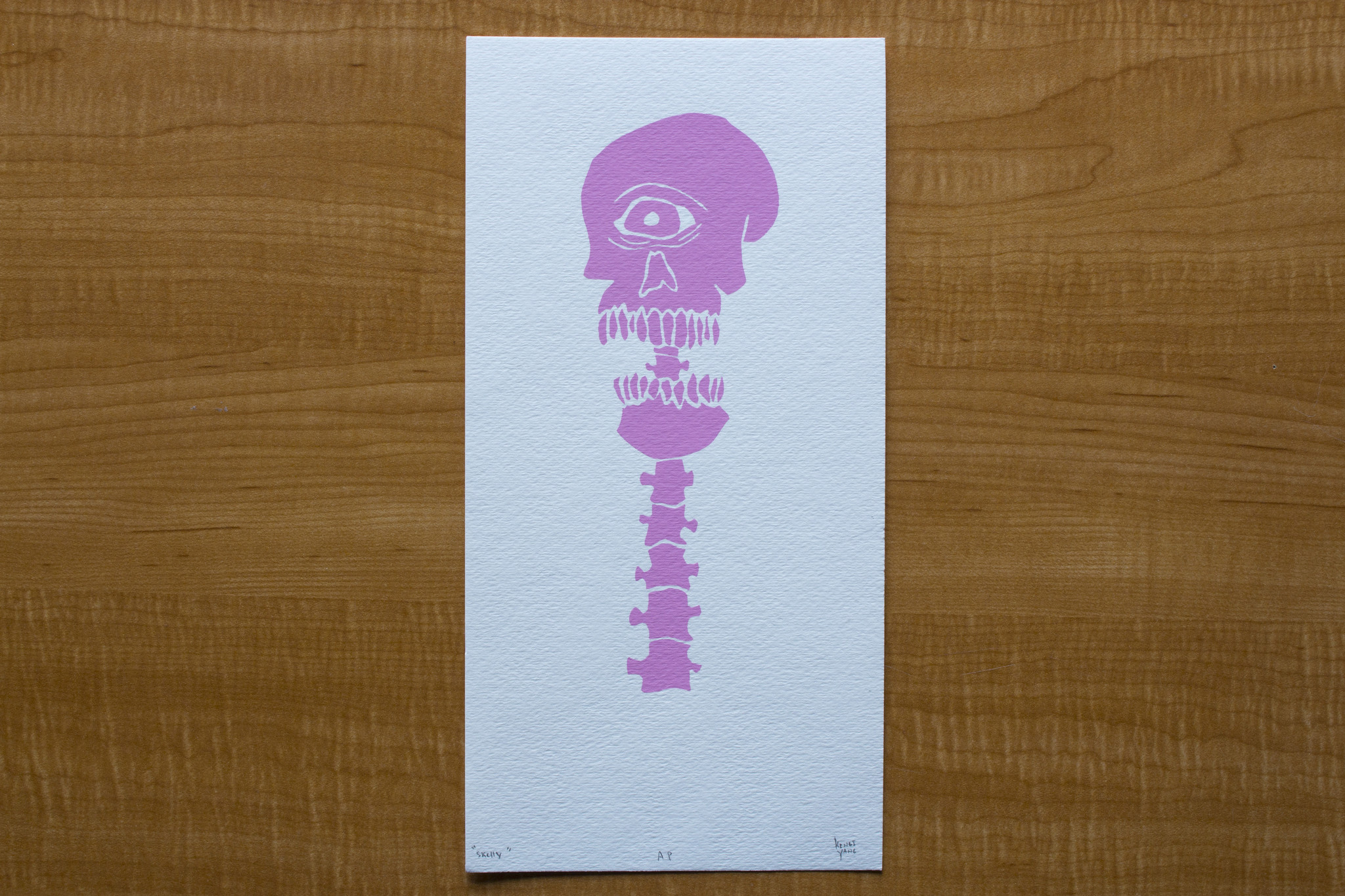 "Skully" screen print, $20

In what ways do you think you have benefited from being a ShopColumbia artist?
ShopColumbia is the first place I have ever sold my artwork so I am very grateful for the opportunity to showcase some stuff I have been making.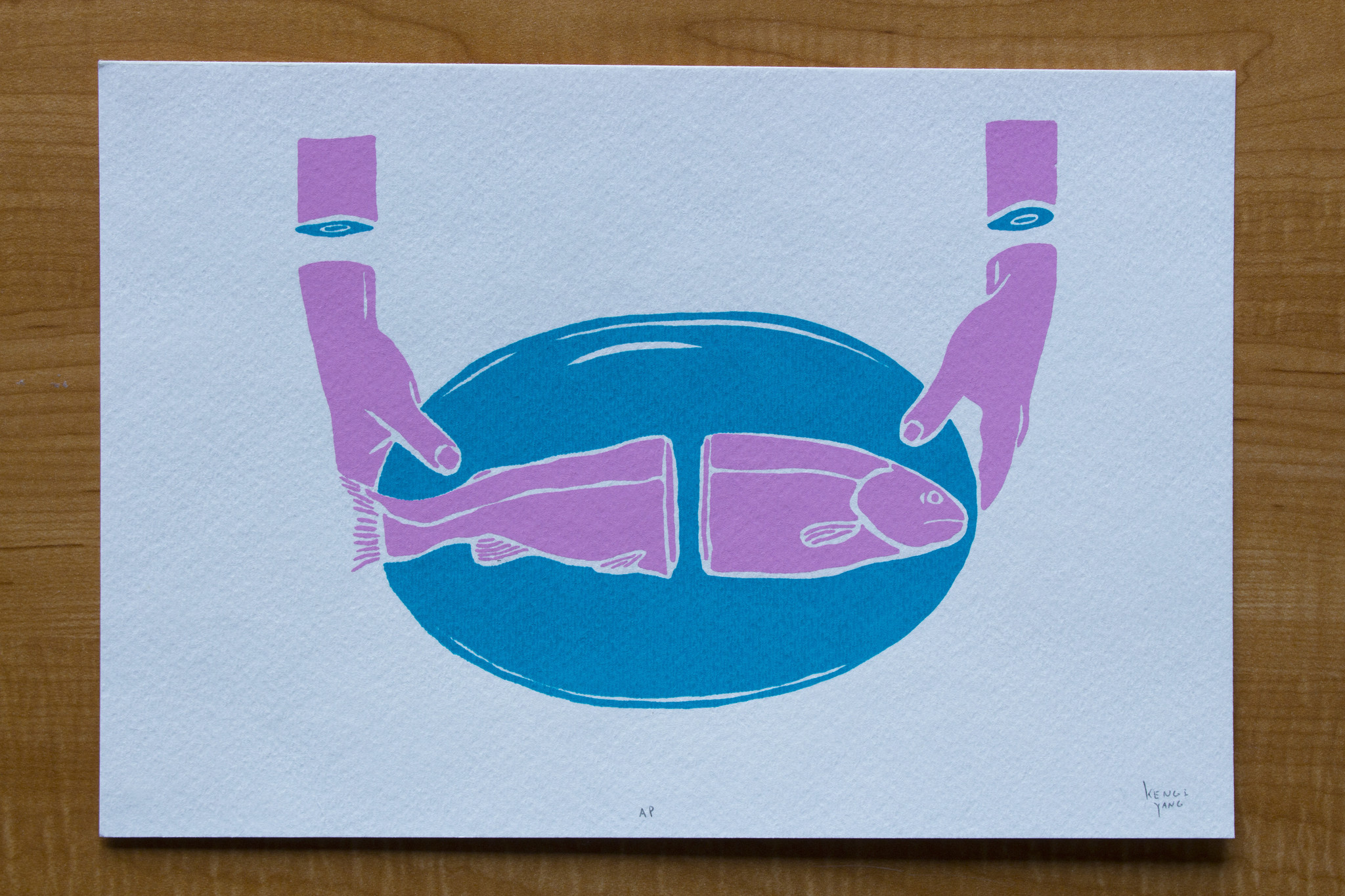 "Pink Fish" screen print, $35

Give us an update about recent projects/artistic life events; what's next for you?
I just finished working on some jewelry piece that I want submit to ShopColumbia. As well as some more sticker packs. Then I am also working on a couple of paintings.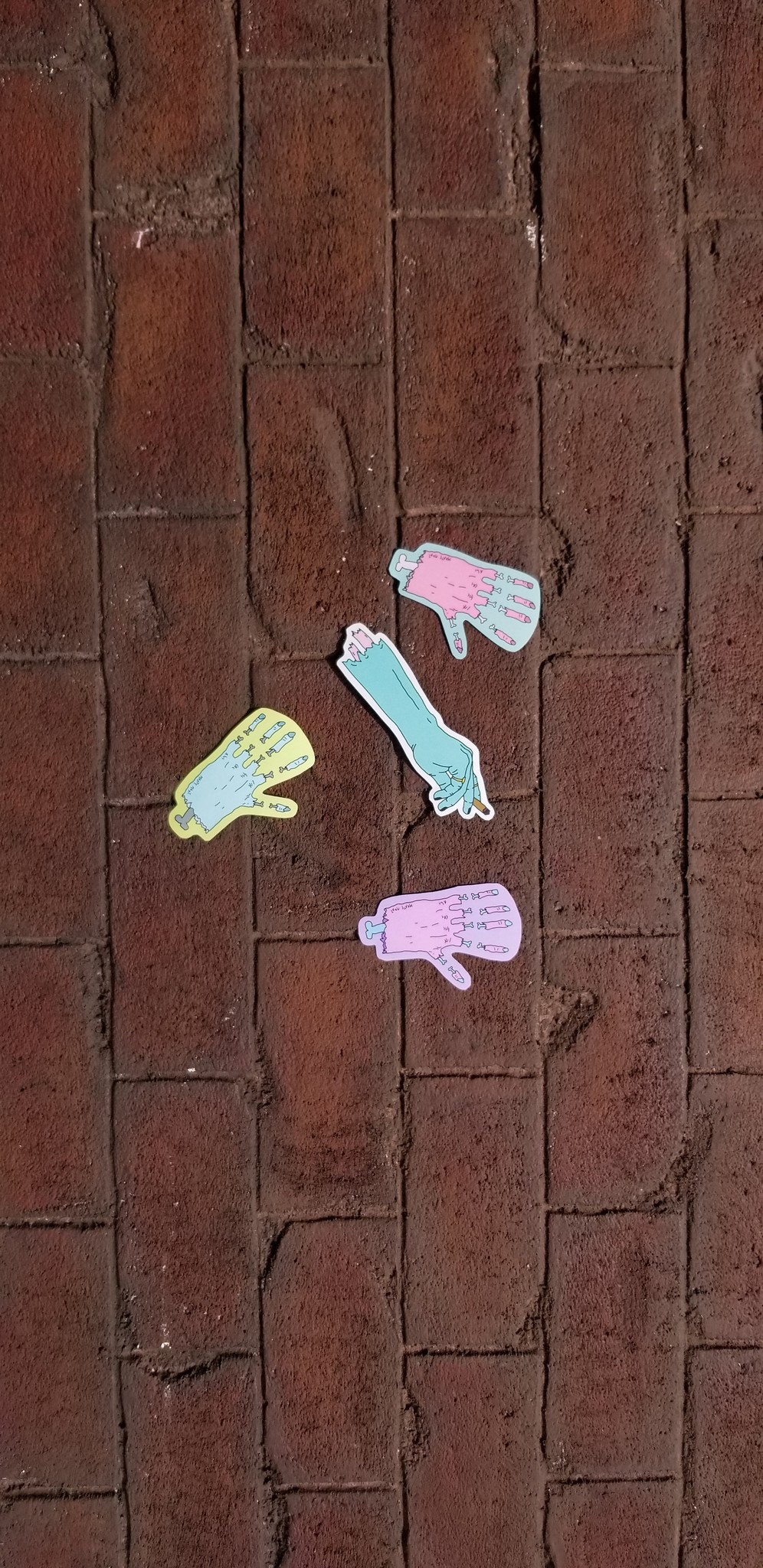 "Zombie Fingies" sticker pack, $5



ARTIST BIO
My name is Kengi Yang, and I like to make things. I like to work in a lot of different mediums. From painting, sculpting, writing and etc. I'm always open to learn something new and find new ways to express myself. I take a lot of inspiration from the world around me.