MEET THE ARTIST



Jean Iversen
MFA Creative Writing, 2022

What work do you currently have at ShopColumbia?
My book, "Local Flavor: Restaurants That Shaped Chicago's Neighborhoods" (Northwestern University Press, 2018) is available at ShopColumbia.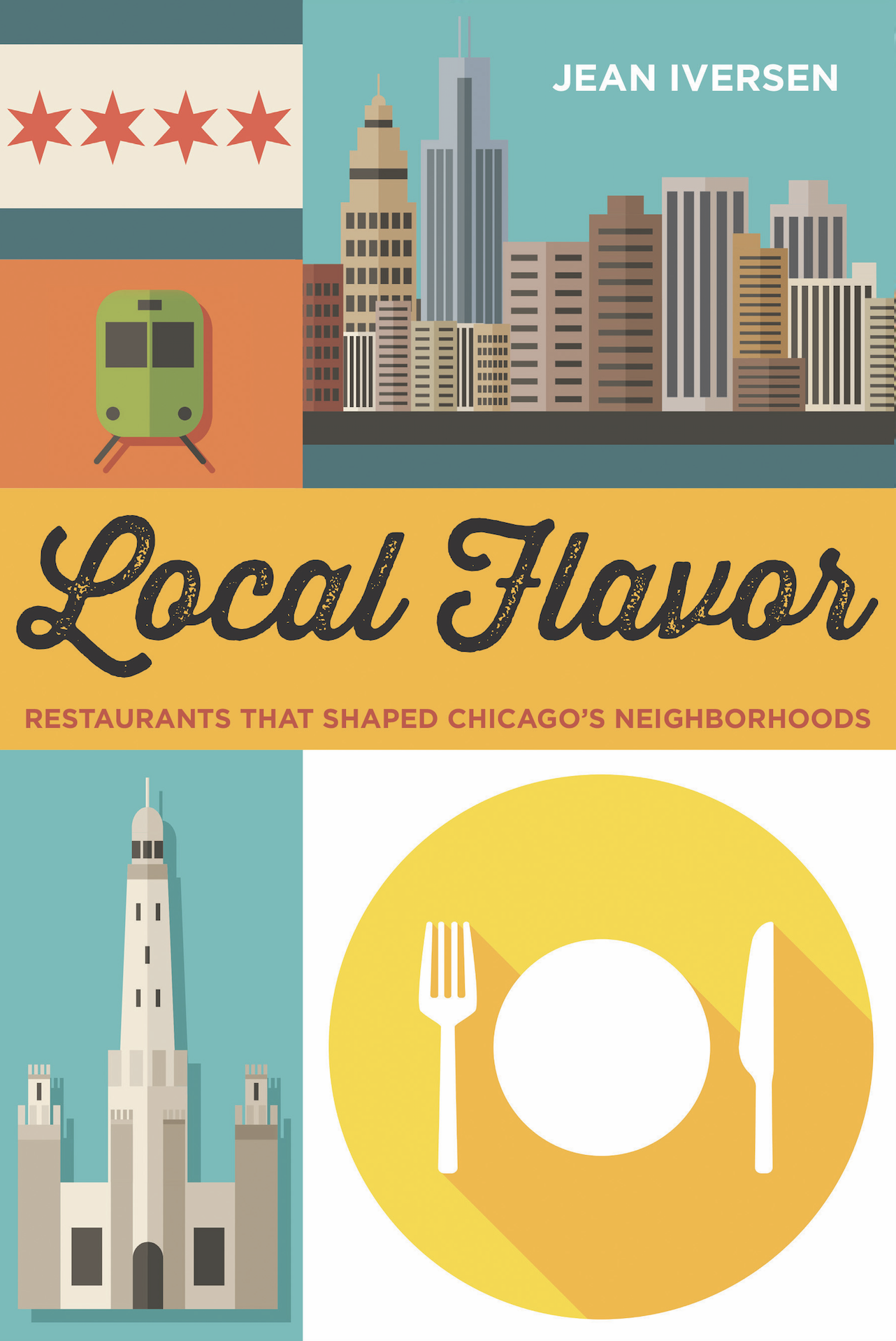 Local Flavor: Restaurants That Shaped Chicago's Neighborhoods ($18.95)

What inspired you to create this series of work?
I was interviewing hundreds of restaurateurs for BYOB Chicago, a restaurant guide I published for about seven years. Many of Chicago's BYOBs are smaller businesses owned by immigrant families in neighborhoods such as Pilsen and West Rogers Park and have been in business for 20, 30, even 90 years. I felt compelled to document as many of their histories as I could and compiling them into a nonfiction book. I wound up not only getting each family's oral history, but also their family recipes. Along the way, the project evolved, and I became more and more curious about the histories of each neighborhood. I wanted "Local Flavor" to answer the question: how did certain Chicago neighborhoods such as Little Italy and Chinatown form? Why is "Little India" on Devon? and so forth.

In what ways do you think you have benefited from being a ShopColumbia artist?
I am a new ShopColumbia artist, so I'm looking forward to seeing what types of opportunities this presents. I hope to connect with people who will seek out other published works of mine -- whether now or in the future. I also find the shop itself inspirational. Each time I visit, I'm reminded of all the diverse programs Columbia offers and our diverse, talented community.

Give us an update about recent projects/artistic life events; what's next for you?
I just started teaching Chicago Interest seminars at The Newberry based on my work for Local Flavor. Also, my essay, "Counting Cranes," is included in "The Chicago Neighborhood Guidebook" (Belt Publishing, 2019). I will be one of the contributors reading an excerpt from the book at Rosa's Lounge at 3420 W. Armitage on October 9 at 7:00. To find out more, please visit jeaniversen.com.



ARTIST BIO
Jean Iversen is a writer, editor, and communications specialist. She is the author of Local Flavor: Restaurants That Shaped Chicago's Neighborhoods (Northwestern University Press, 2018), which chronicles the histories of eight legendary Chicago restaurants and illustrates their significant impact on the development of the city's neighborhoods. A lifelong resident of Chicagoland, she is the contributor to the upcoming Chicago Neighborhood Guidebook (Belt Publishing, Fall 2019) with her essay on living in River West.

Jean also wrote and published three editions of BYOB Chicago, a definitive guide to the vibrant bring-your-own-bottle dining scene in Chicagoland. Her articles have been published in Crain's Chicago Business, The Takeout, Daily Herald, and others.

Jean's background includes ten years as an acquisitions editor for publishers such as Dearborn Trade and American Bar Association. She also has served as marketing communications manager for organizations such as APICS and mid-size Loop law firm Vedder Price. Jean is now pursuing her MFA in Creative Writing Nonfiction at Columbia College Chicago, where she earned her undergrad in Journalism.

These days, Jean works as a freelance writer and developmental editor. She offers editorial and marketing communications services to nonprofit associations, publishers, professional services firms, and others. Check out some recent samples.