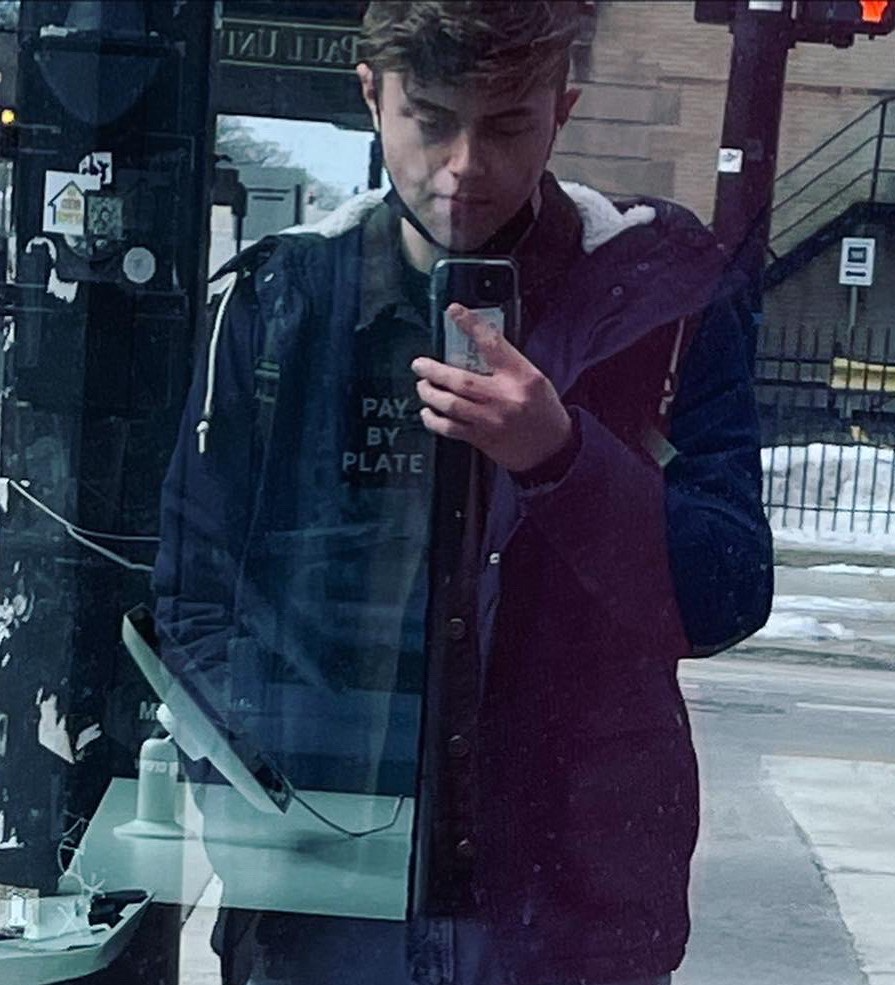 Artist Statement

My name is Nathan Doty I am originally from Colorado but recently moved to Chicago for school. I am an independent graphic artist who uses a combination of digital and traditional mediums to create a collage of abstract imagery. often times my art tells the story of an anonymous participant who allows me to give a glimpse into their world without ever actually seeing the subject matters face. I let the imagery speak for itself and tell a story while keeping the mystery.
What work do you currently have at ShopColumbia?

Currently the art that I am selling in the shop is a collection of older and newer mixed media prints that I have done in my time living in Chicago. I like to consider each piece I make a time capsule that can be a direct visual representation of what my life was like at the time of making each piece.

"Kiss the Cowboy" digital print by Blaisdell Common, $25

What inspired you to create this series of work?
My inspiration for the work that I am selling in the shop comes from many different things. I am very inspired by the world around me and each piece I make uses abstract visuals to help translate those inspirations into art. I also draw a great amount of inspiration from artists like Terry Urban, Jim Picco and Jamie Hewlet.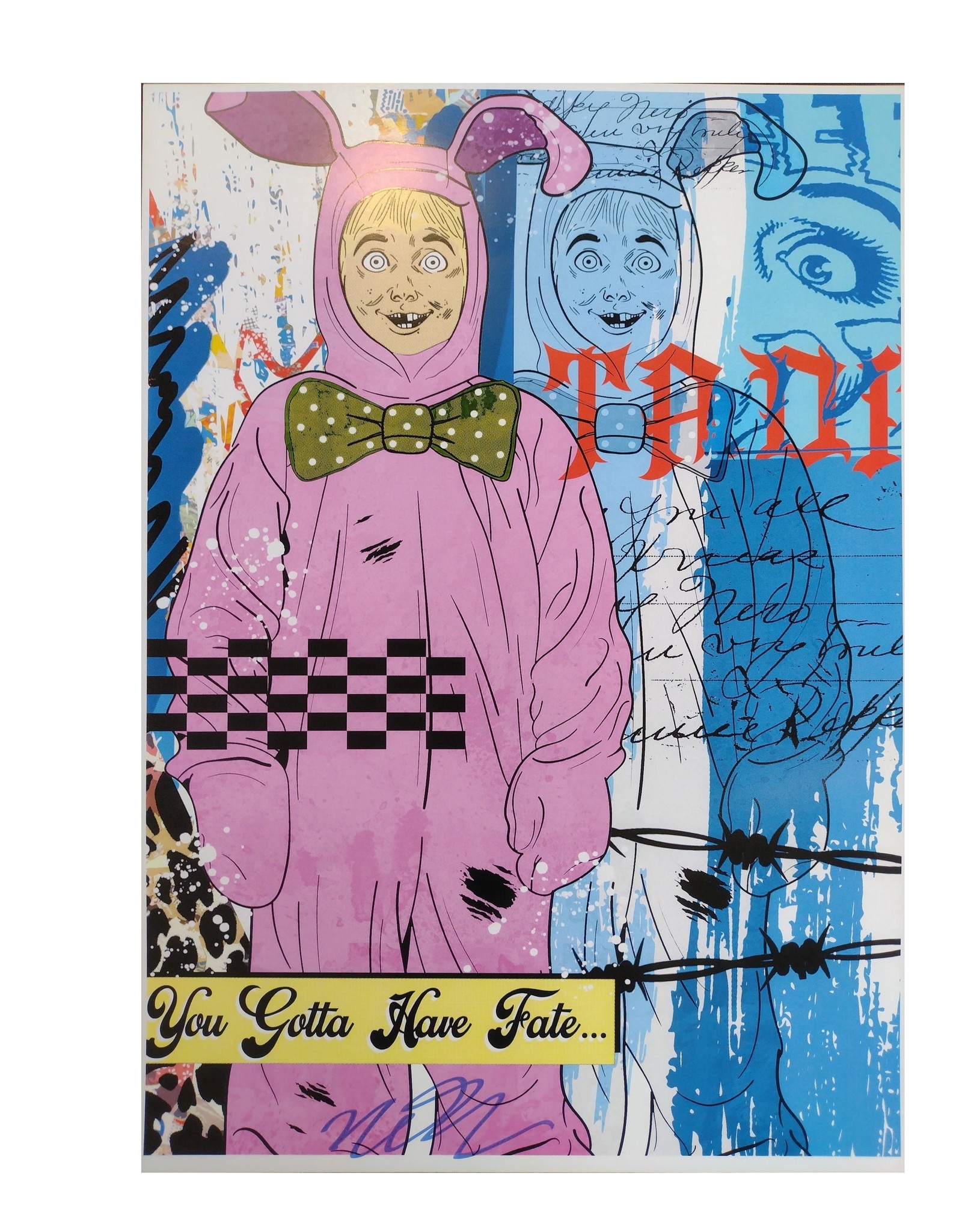 "St. Lune" digital print by Blaisdell Common, $25

In what ways do you think you have benefited from being a ShopColumbia artist?
ShopColumbia has benefited me in many ways that I am eternally grateful for. Showcasing and selling my art at the shop has helped open up my art to a new audience, landed me design jobs and given me a great amount of publicity. Selling at ShopColumbia has also helped open my eyes to a lot of very amazing local art that I wouldn't have found otherwise. I am very happy to be selling with ShopColumbia and hope to expand the amount of work I sell in the future.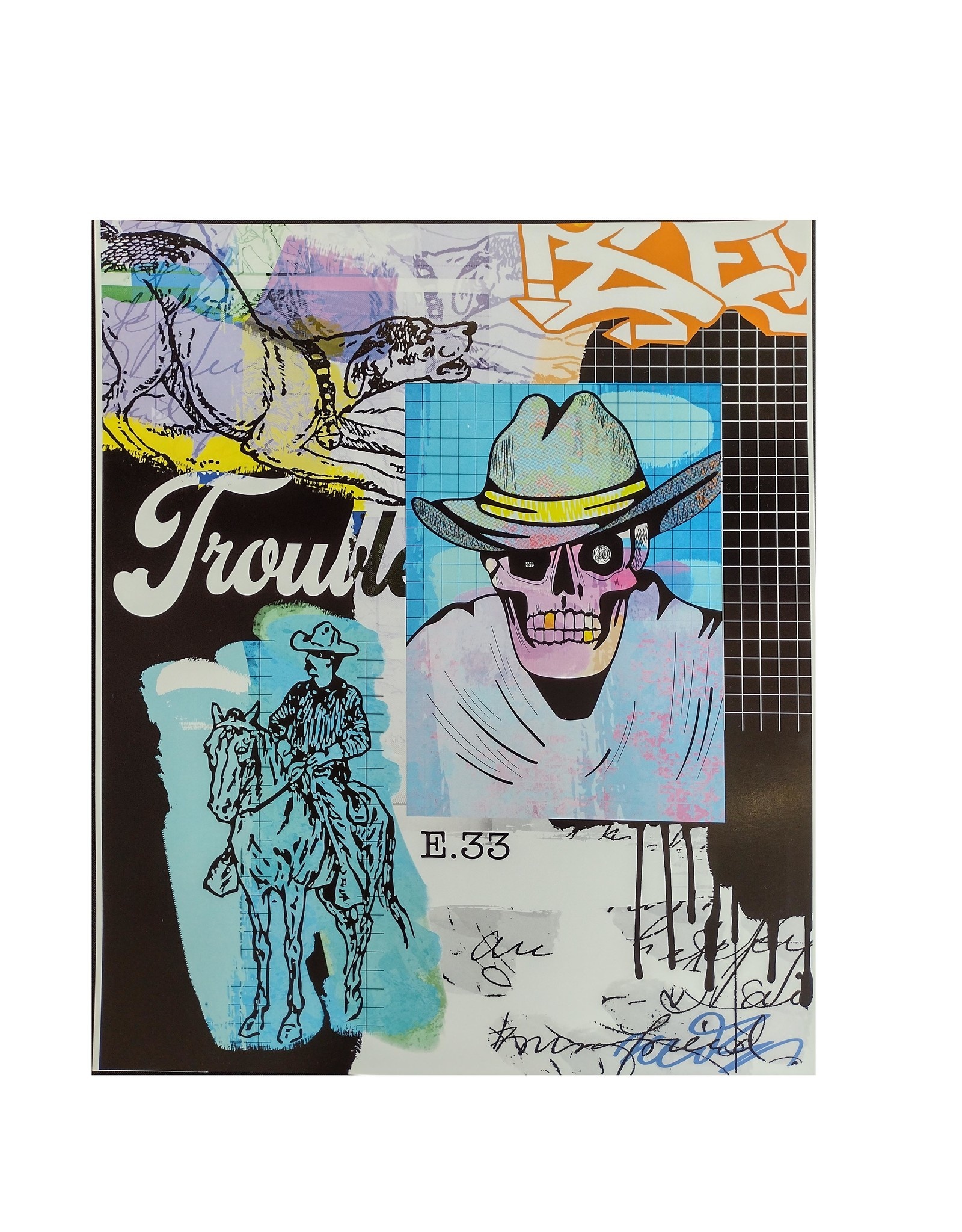 "Ctrl." digital print by Blaisdell Common, $20


Give us an update about recent project/artistic life events; what's next for you?
I recently started working on my newest collection of pieces entitled "The Work of Victor Cross". This collection is greatly inspired but the idea of street art, vandalism and graffiti. I am particularly excited about this collection as it is taking my art to a place I have never gone before. I decided to build up a narrative around a fictional artist named Victor Cross, an anonymous street artist that is taking the world by storm. In this world Victor is all anyone can talk about. He causes mass hysteria all throughout the country as every one feels a sort of familiarity in his work. The idea of not knowing the true identity of this very familiar artist is driving the nation crazy. Through the visuals in his work Victor try's to clue people into his world and his identity all while staying anonymous. This collection of pieces I am working on is going to be entirely through the lenses of Victor Cross. Creating as someone else so far has been a very freeing experience as it allows me to explore art forms and ideas that I couldn't before. 



Shop more of Blaisdell Common's work in-store and online!