Camp ShopColumbia is a fun way to experience summer. Use this time to tackle DIY projects (make a unique Columbia College shirt, tote, or pillowcase!), explore the city, discover new works created by Shop artists, learn about exhibition opportunities, and prepare for upcoming sales events. Shop in-store or online and follow us on social media for upcoming programs.
Camp ShopColumbia Products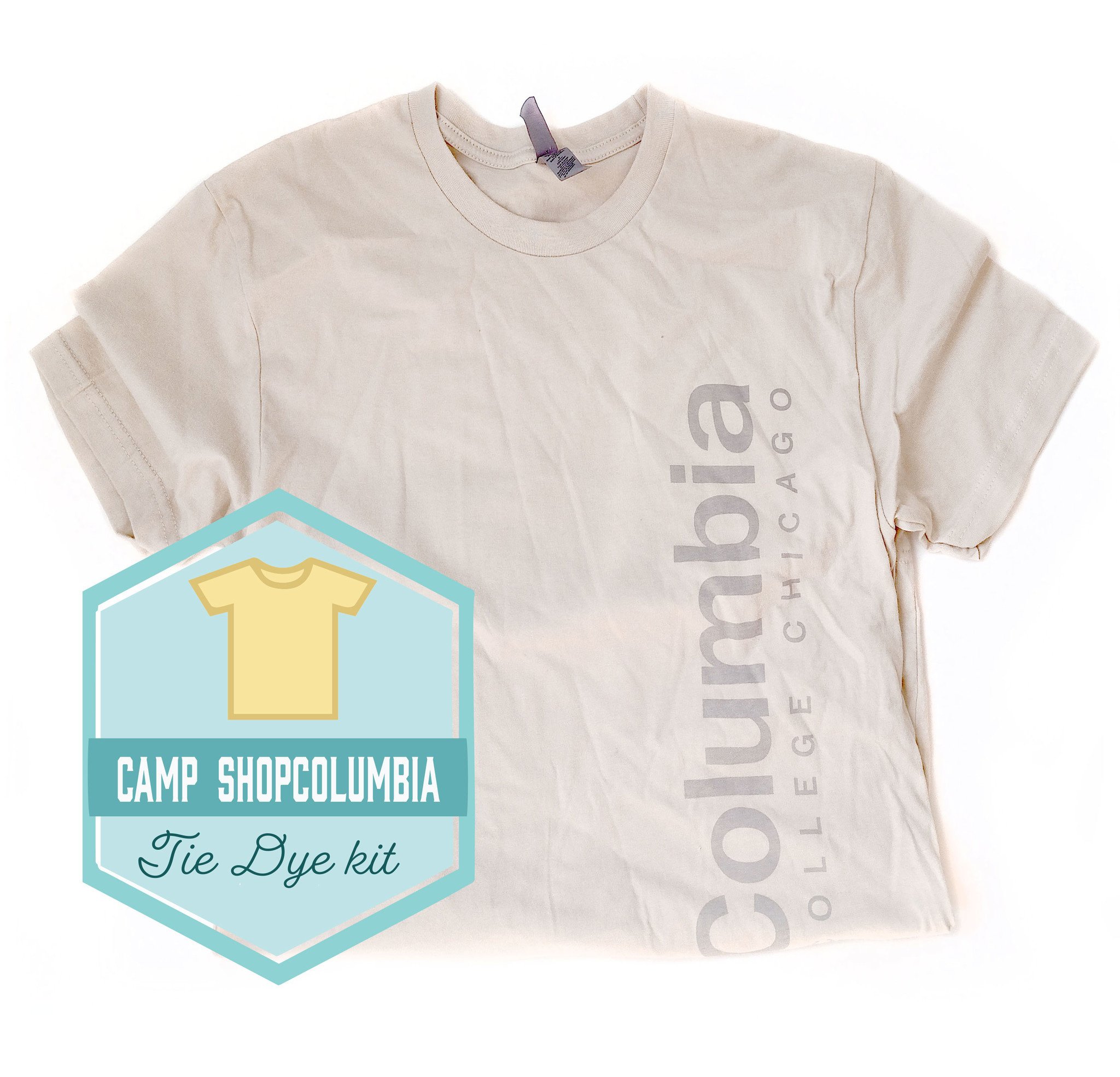 Camp ShopColumbia Columbia Logo T-shirt and Tie Dye Kit, $12
Show some school spirit by sporting this Columbia College Chicago t-shirt printed exclusively for ShopColumbia while hiking in the woods or walking around the city. This kit comes with tie dye supplies to create a custom shirt that is unique to you!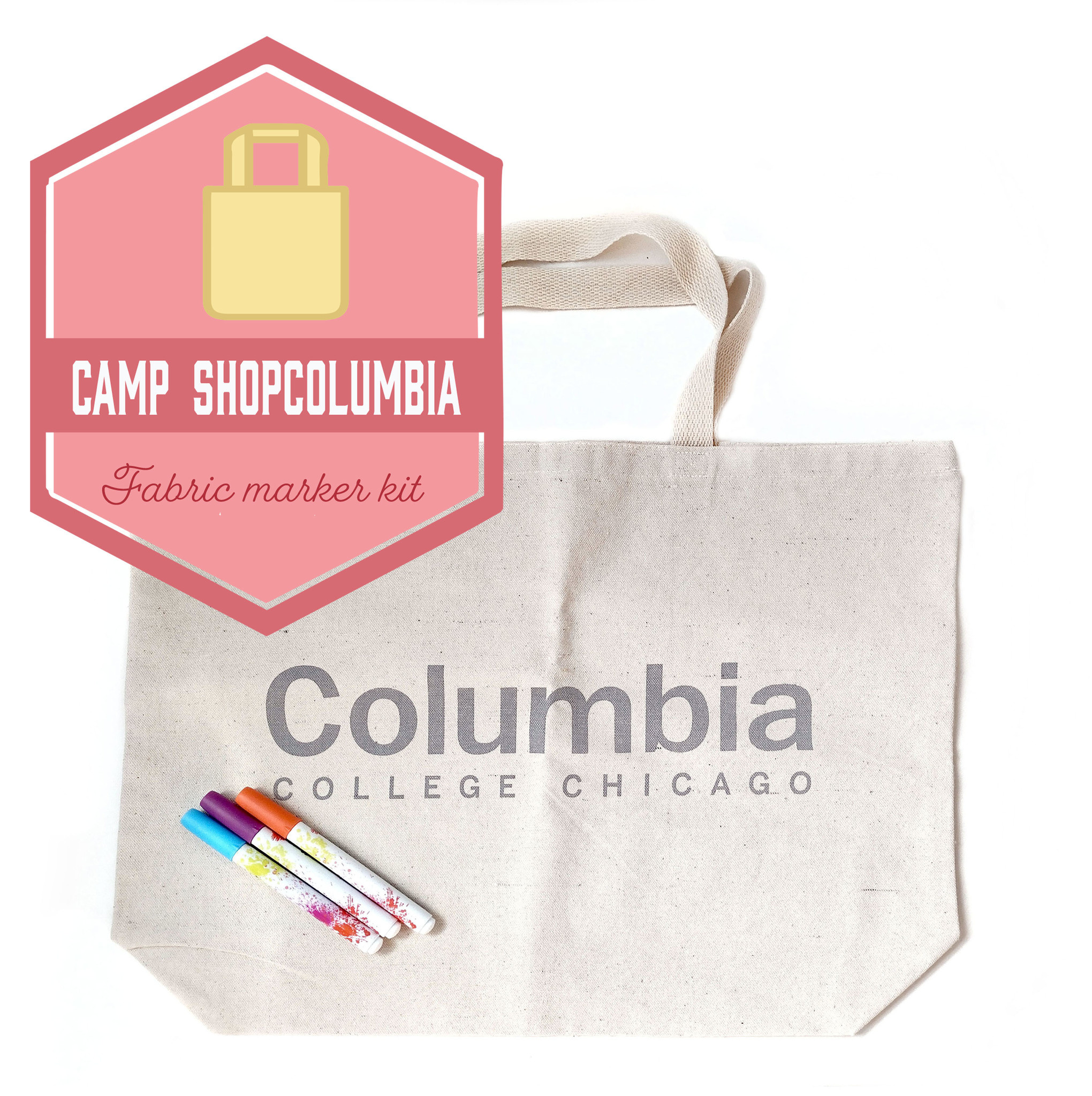 Camp ShopColumbia Columbia Logo Tote and Fabric Marker Kit, $10
Use this heavy-duty tote to bring your gear and art making supplies with you. The tote comes with 3 fabric markers to create a custom tote that is unique to you.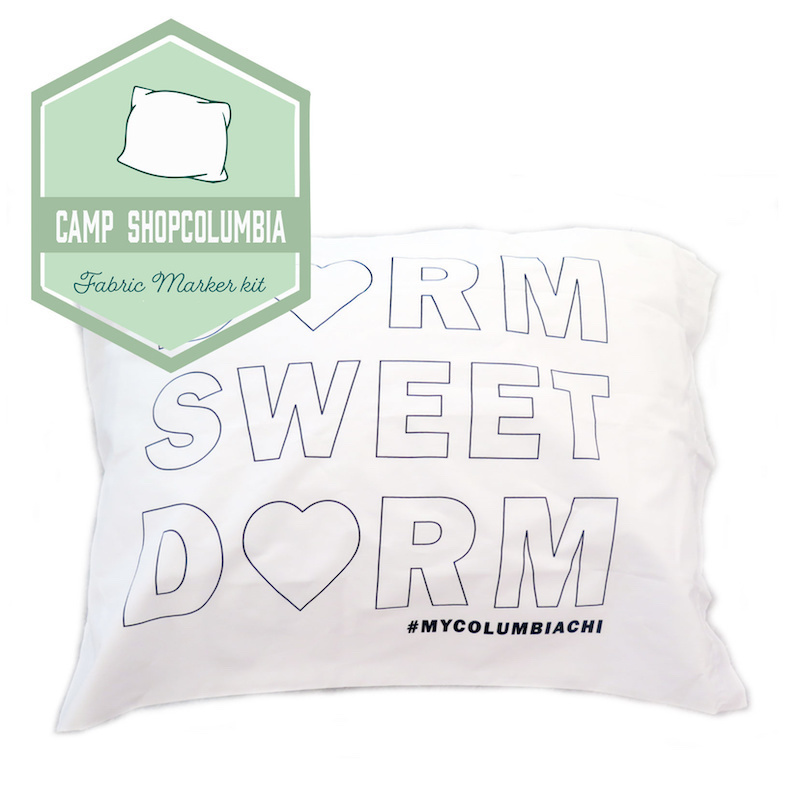 Camp ShopColumbia Pillowcase Kit, $8
Whether you are sleeping under the stars or sleeping in your dorm room, we've created this exclusive "Dorm Sweet Dorm" pillowcase for you to customize. Have new or old friends autograph the pillowcase with the included fabric markers.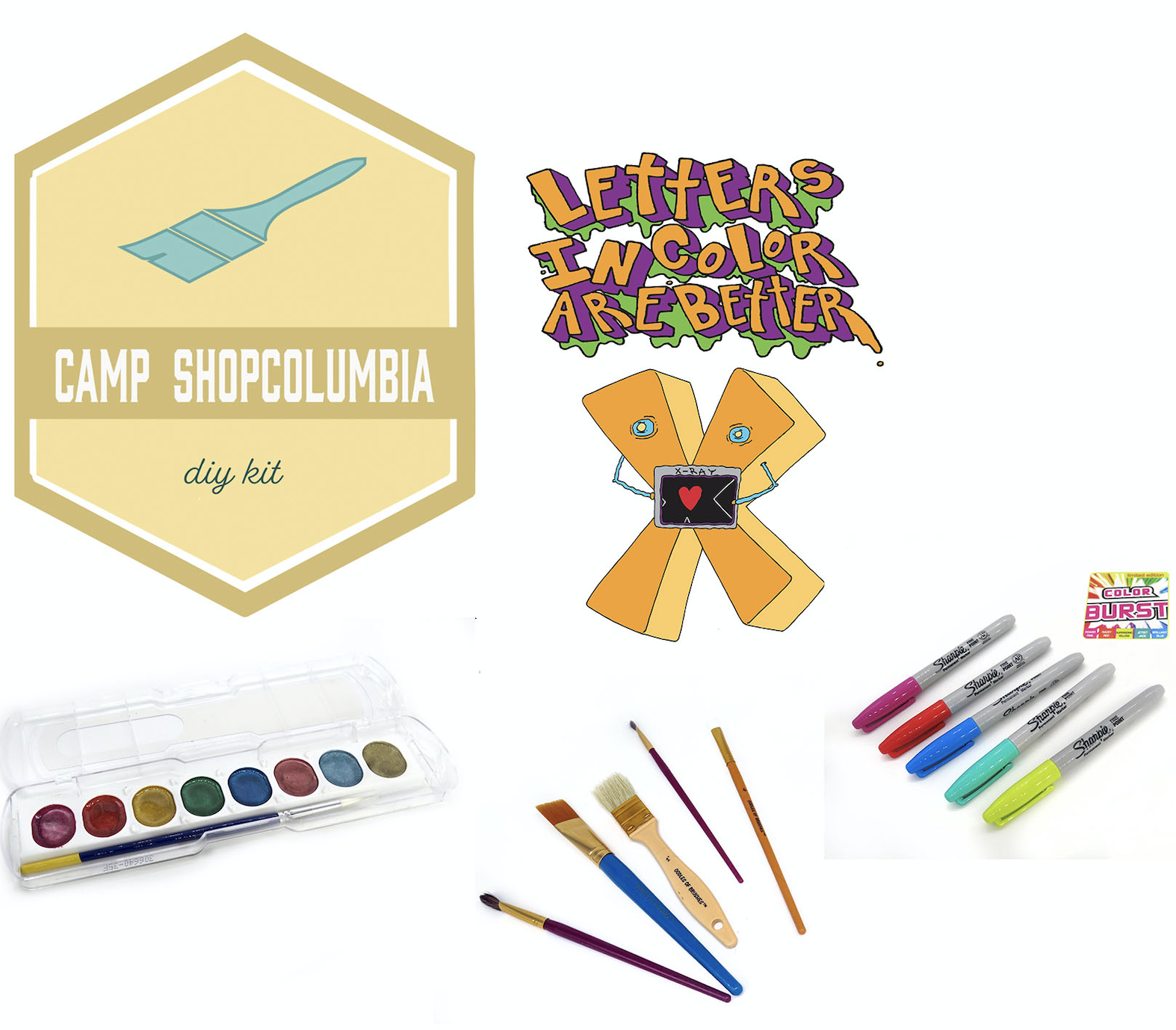 Camp ShopColumbia DIY Kit, $15
Looking for a way to stay creative while camping or unpacking your dorm room? This kit includes a Columbia College Chicago canvas tote, coloring book, and assorted art supplies to satisfy all of your DIY needs. 



Camp ShopColumbia Workshops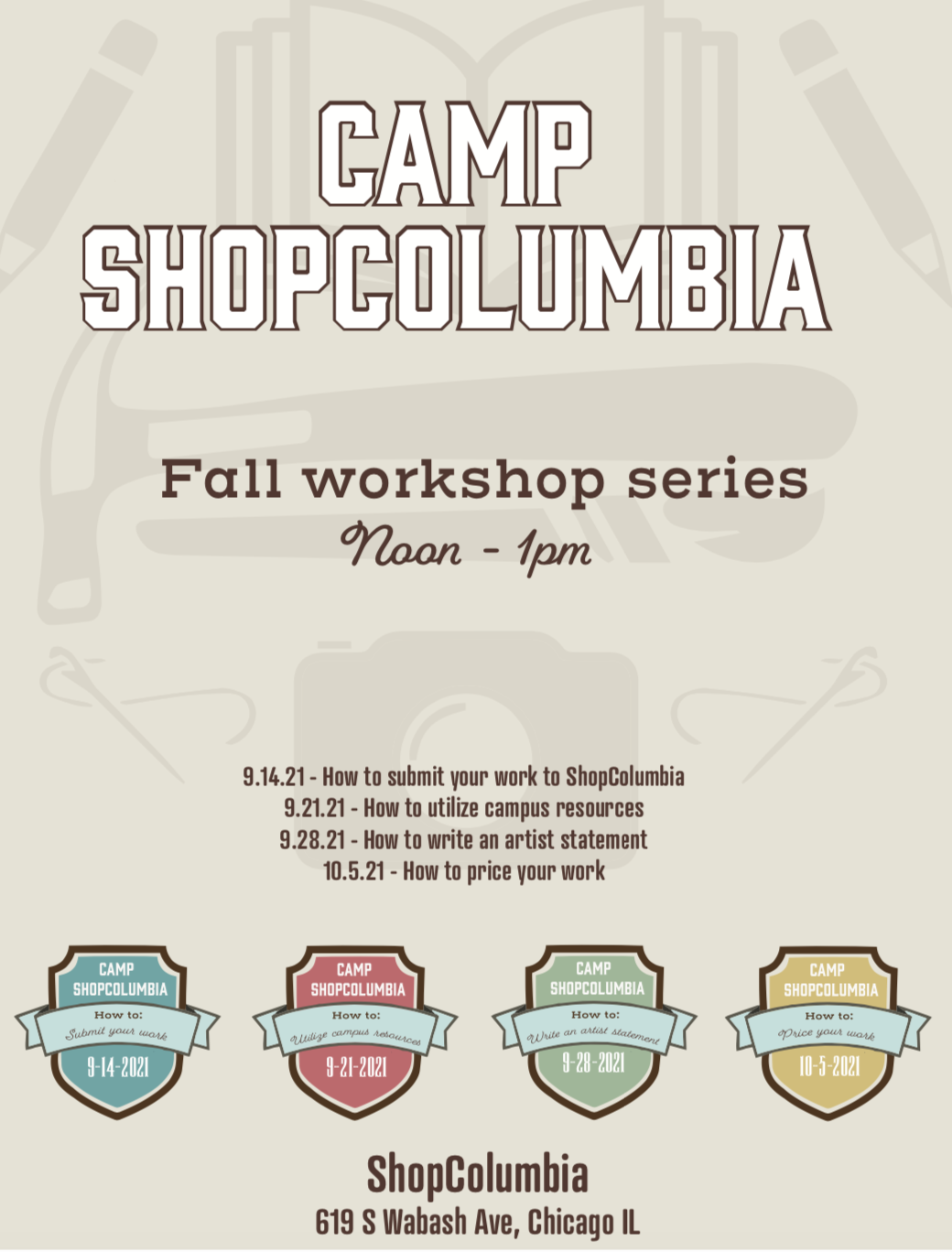 Current Columbia College Chicago students: We invite you to join ShopColumbia staff as we answer all of your Shop related questions during our Camp ShopColumbia Workshop Series for Engage Columbia! Click on each workshop badge to learn more.