Buy Columbia, By Columbia
In 2018, ShopColumbia launched Buy Columbia, By Columbia, a line of Columbia merchandise and apparel for our campus community designed by Columbia artists. Buy Columbia, By Columbia is created in conjunction with the ShopColumbia Student Design Board, an interdisciplinary rotating advisory board of students and ShopColumbia staff. Designs are collected through an online submission process and through classroom partnerships.

We are proud to announce the released the Fall 2020 product line! The following products have been produced exclusively for ShopColumbia as a part of the Buy Columbia, By Columbia initiative to expand representation of artists. These designs were created in collaboration with the Spring 2020 Typography for Graphic Design class taught by Assistant Professor of Instruction, Sarah Faust and printed locally by Luckyprints.





FALL 2020 PRODUCT LINE
2020 Columbia Sweatshirt in "Dusty Blue" design by Emma Varsbergs, $38



2020 Columbia Sweatshirt in "Heather Stone" design by Emma Varsbergs, $38


2020 Columbia Hooded Sweatshirt in "Heavy Metal" design by Emma Varsbergs, $34
2020 Columbia tshirt in "Navy Triblend" design by Jennifer Pollack, $24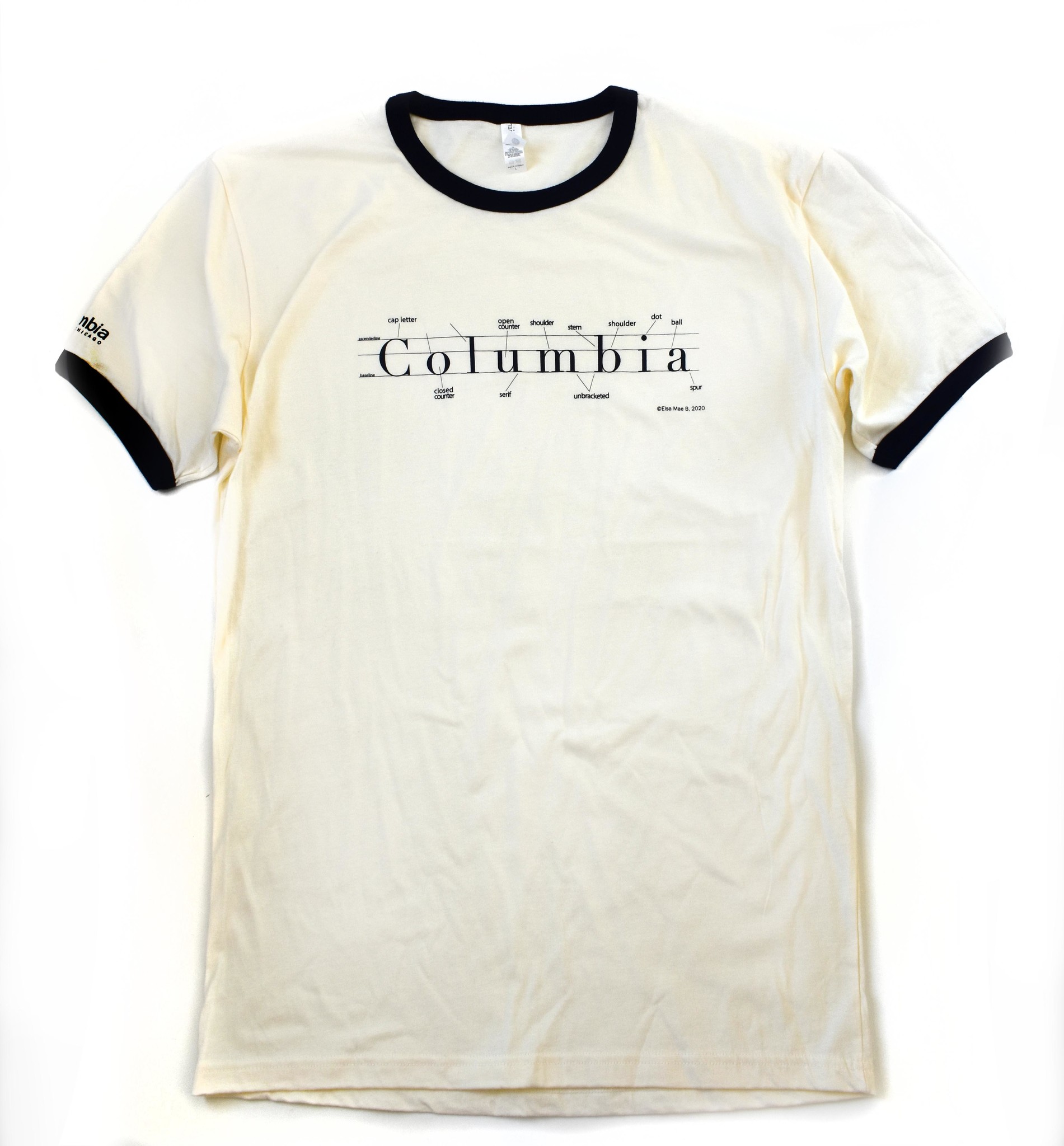 2020 Columbia Ringer tshirt in "Natural/Black" design by Elsa Brydalski, $20