Rachel Bryza
Graphic Design, 2018
rachelbryza.com

What do you currently have in ShopColumbia?
I currently sell earrings made from Masonite and different metals such as brass and copper. They are mixed media. I also design my packaging. I would like to start creating all metal pieces.

What inspired you to create this series of work?  


I was inspired to create this work because going to Columbia opened up my imagination. I quickly realized I had a knack for making jewelry. I loved the idea of creating custom pieces for friends and family.

In what ways do you think you have benefited from being a ShopColumbia artist?
I think being a ShopColumbia artist is such a cool title to obtain. It's an amazing shop full of inspiring work. I'm proud to say I have work there now and in the future. It gets my name and work out there as well as allows me to network with all kinds of fellow artists. It also challenges me to make my work better and desirable. 

Give us an update about recent projects/artistic life events; what's next for you?
I have started obtaining the tools to continue my passion for jewelry to have my own home workshop. I recently graduated and will be starting at a company called ARCO Murray doing their graphic design work. I am so excited for both opportunities.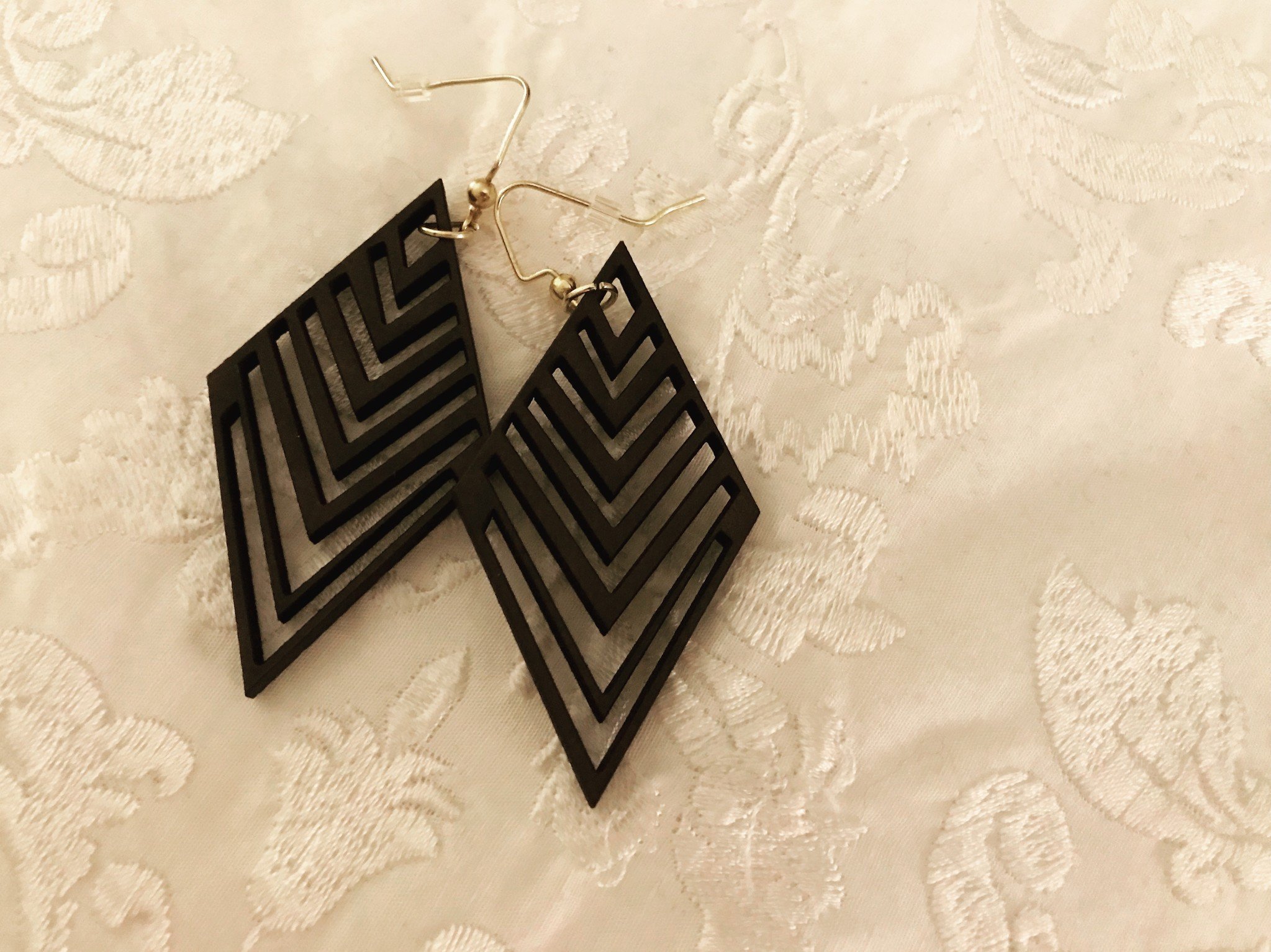 Diamond Dangle Earrings - $15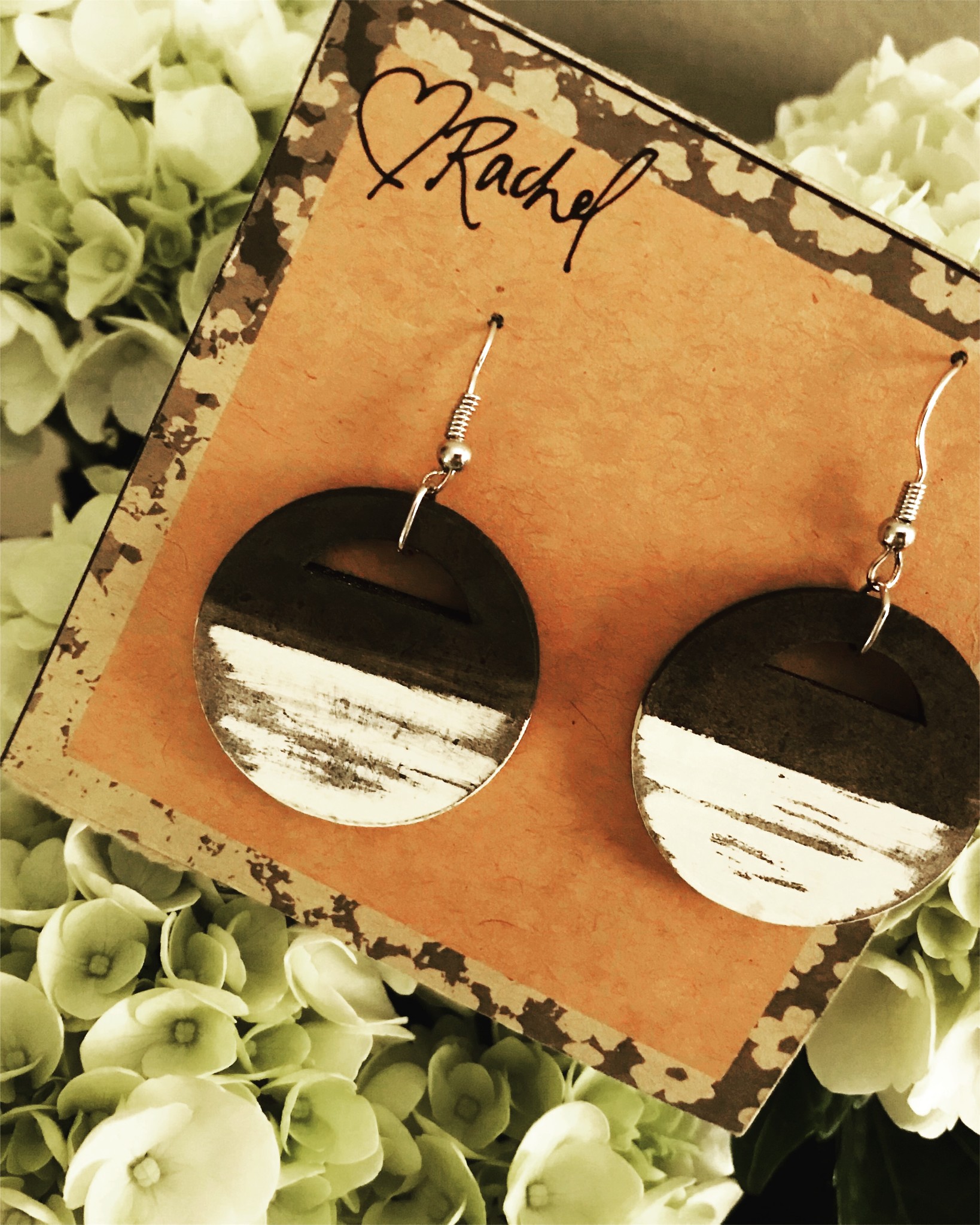 Circular Drop Earrings - $15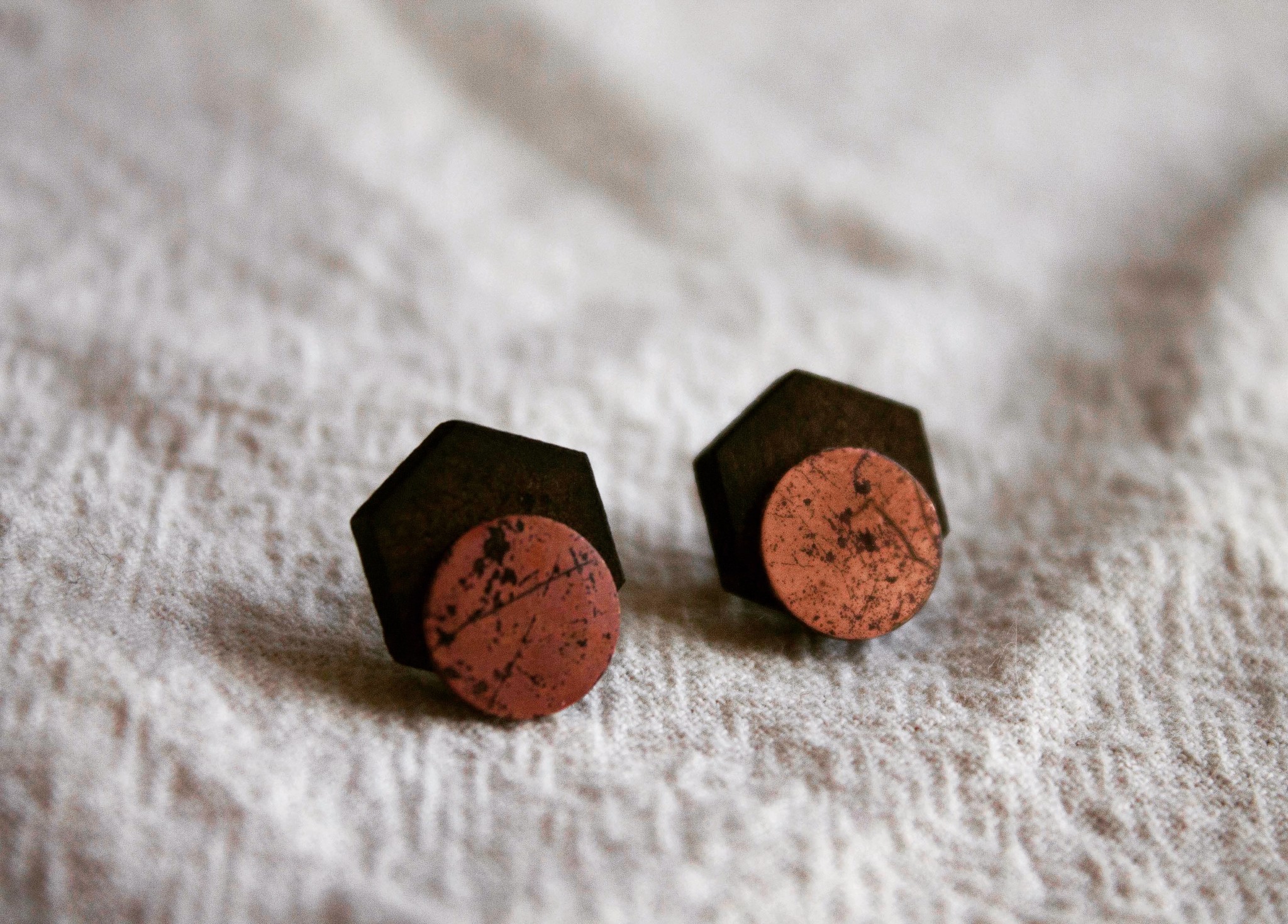 Metal and Masonite Studs - $10