Maria Belokurova
Fashion Design, 2017
https://www.etsy.com/shop/EvaAiramStudio
https://www.facebook.com/EvaAiramStudio/

What do you currently have in ShopColumbia?
I started with a dress sample I made in one of my garment construction classes. Then, I added some previously made skirts and dresses. I analyzed what sells the most and what customers might be looking for. My décor pillows and blankets found a new home through ShopColumbia. I have a variety of the merchandise, from clothing, home décor, to leather jewelry. ShopColumbia is a great student boutique to try out selling your work. My leather collection is the biggest seller now, which started with a simple bracelet and grew to a full line of jewelry.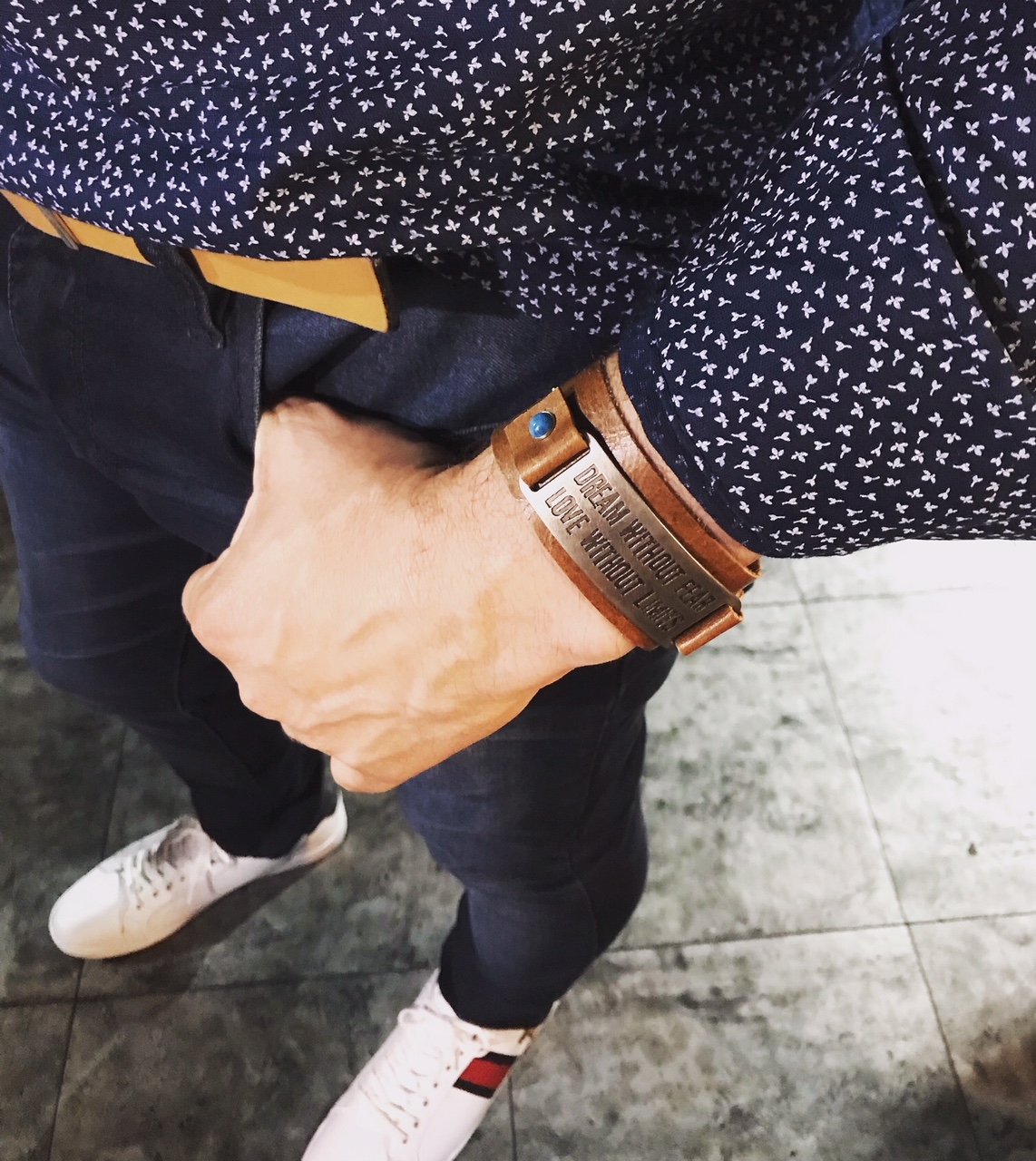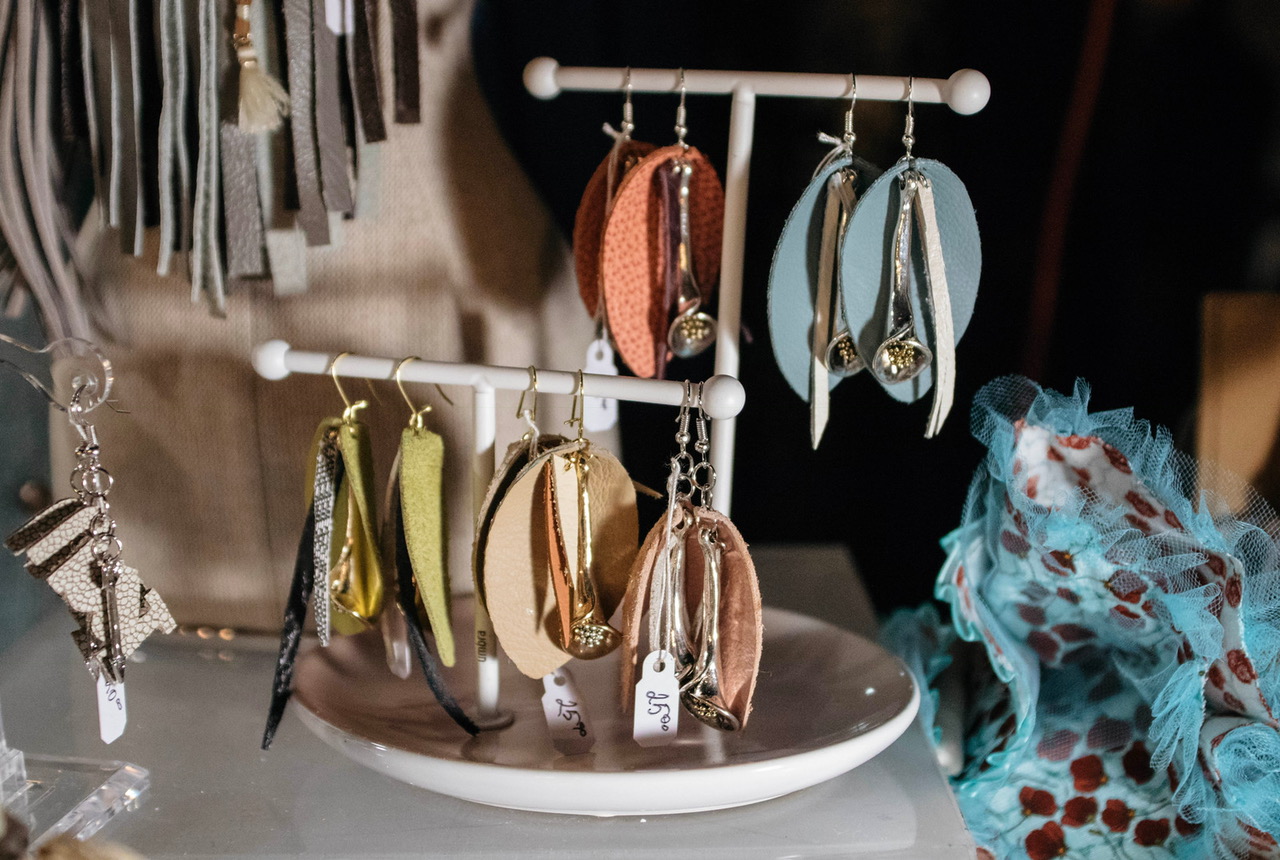 1) Leather Bracelet- $30.00                             2) Up-cycled Leather Earrings- $25.00 each

What inspired you to create this series of work?  


I find inspiration in possibilities. A lot of different material has been donated to me or was available through Columbia College Material and Sewing Lab. I keep experimenting with materials, and making different things. I made a couple of stuffed toys from an old sweater. I illustrated a book and made felt monsters. I had a beautiful piece of vinyl and I made a backpack. My inspiration is everywhere! I browse the Internet and look for fun stuff I want to make. Sometimes I feel I spread my attention over too many different things, but it is fun for me to discover new techniques, patterns, and materials. When customers like and buy my stuff, it has definitely inspired me to make similar items.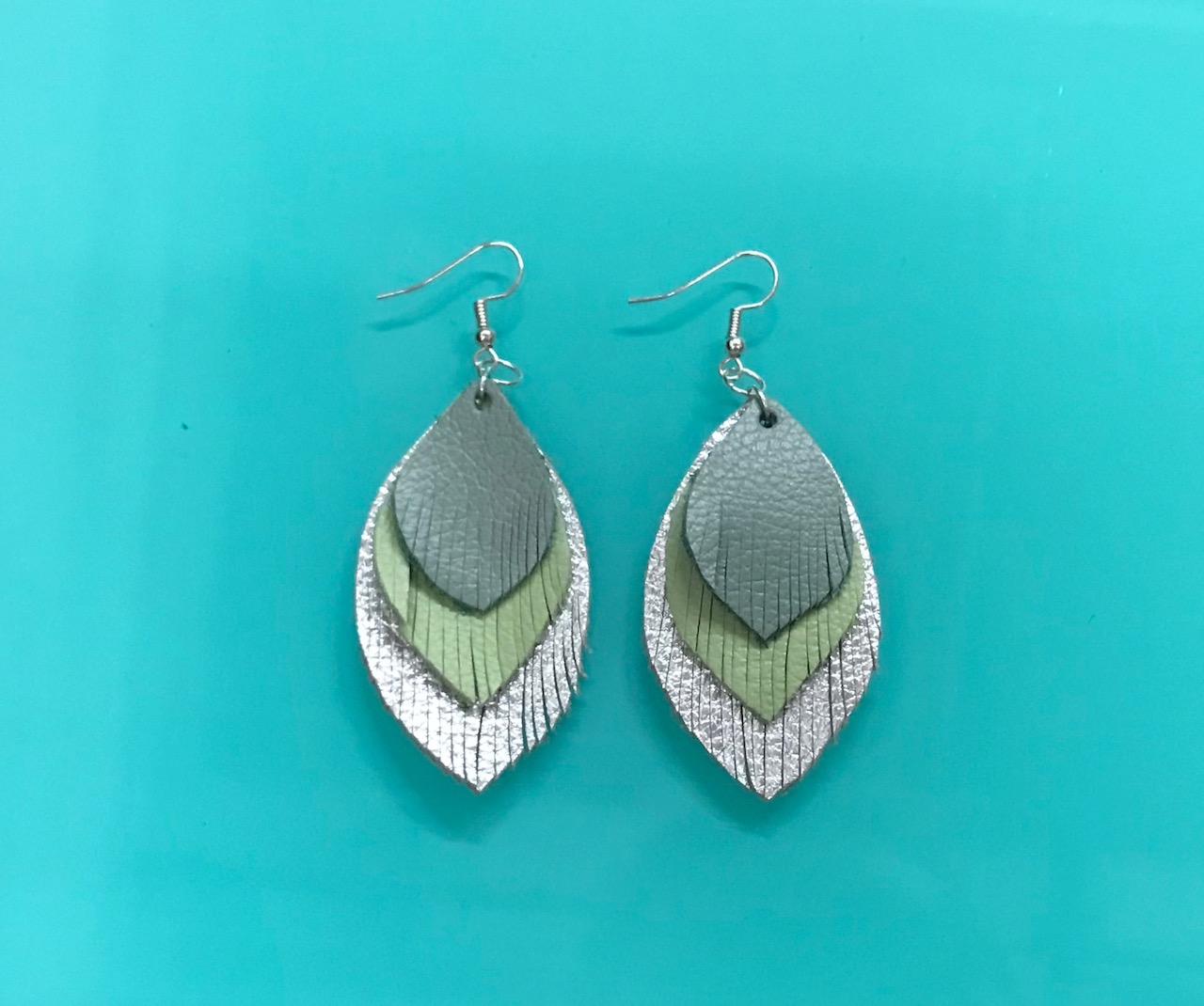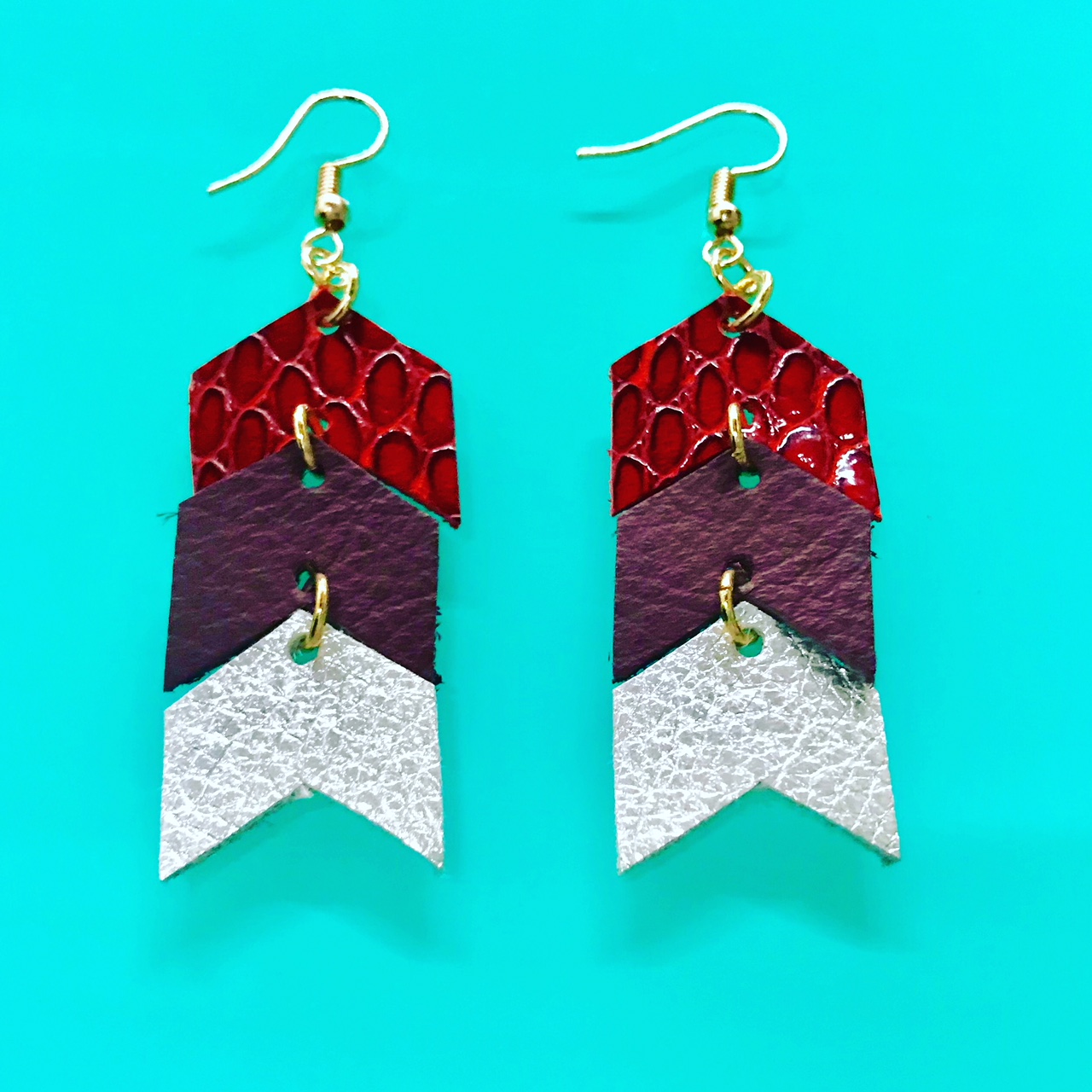 Handmade Leather Dangle Earrings- $20.00
In what ways do you think you have benefited from being a ShopColumbia artist?
My benefits from Columbia College are tremendous. I was a featured artist a couple of times, and am looking forward to more pop-up shops at ShopColumbia. I expanded my network and met with so many talented people. Sales in ShopColumbia showed me that I'm doing something right as a designer, and that people like my designs. I always enjoy making custom orders, and it is always a pleasure to work with the ShopColumbia team in order to deliver customer satisfaction. ShopColumbia has made being a small business owner a reality for me. It is where I can learn how to become a successful designer. I learned to deliver quality products that I'm proud of, as well as how to be organized and responsible.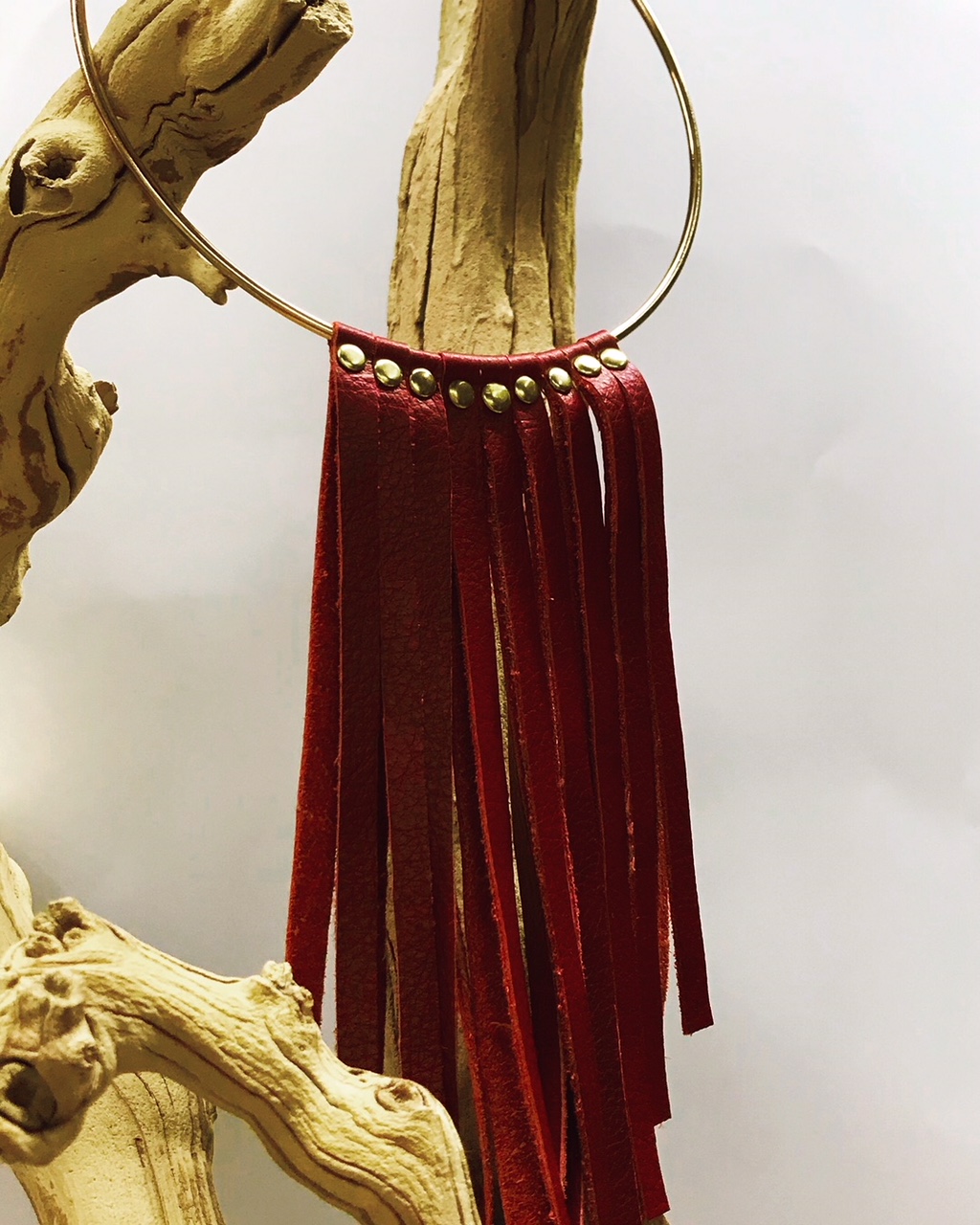 1) Leather Fringe Necklace- $45.00                  

Give us an update about recent projects/artistic life events; what's next for you?
I started selling my handmade leather jewelry at ShopColumbia about a year ago. Now, my hobby has become a small business. I successfully completed multiple markets and artist events in Chicago, such as RAW Artist Chicago, Ravenswood Art Walk, and Randolph Street Market. I keep applying for galleries and privately owned artist shops. I'm completely booked every weekend for pop-up shops and art markets until the end of the year. I also work on my website and social media, and it's a learning curve for me. It's a lot of work, but I'm looking forward to growing my Eva Airam Studio line into a famous brand.