ShopColumbia's 13th Annual Holiday Market
December 1 - 23, 2021


ShopColumbia
619 S Wabash Ave
Chicago, IL 60605
Monday - Friday | 10am - 4pm
Celebrate! ShopColumbia, Columbia College Chicago's art boutique, returns in person to host its 13th Annual Holiday Market. The Holiday Market is a month-long showcase of one-of-a-kind items designed and created by over Columbia artists.

The Market will feature over 100 student, alumni, faculty and staff artists selling fine art, photography, paintings, clothing, fashion accessories, stationery, music, zines and more!


Holiday Market Online Preview Days
November 25th - 30th

Shop online during our Holiday Market Online Preview Days for a sneak peek of new work and artists that will be showcased throughout the month. All web orders processed between November 25th - 30th ship free, no minimum!

Shop the Winter Market online HERE!
 
Featured Artists
Daily artist meet and greets will be hosted to feature expanded collections by artists. Full schedule coming soon!


Customers will find affordable gift options with most items priced between $10-40.
Shop local. Support emerging artists.
ShopColumbia is a year-round boutique located in the heart of Columbia's South Loop Campus. In addition to selling the best of what Columbia College artists make, ShopColumbia is a learning laboratory for emerging artists. ShopColumbia supports students by providing a professional environment to hone the process of presenting, marketing, and selling work to the public. Students earn 75% from sales and Faculty, Staff and Alumni earn 50%. Since ShopColumbia opened fall of 2008, ShopColumbia artists have earned over $350,000 from the sale of their work.
Free and Open to the Public.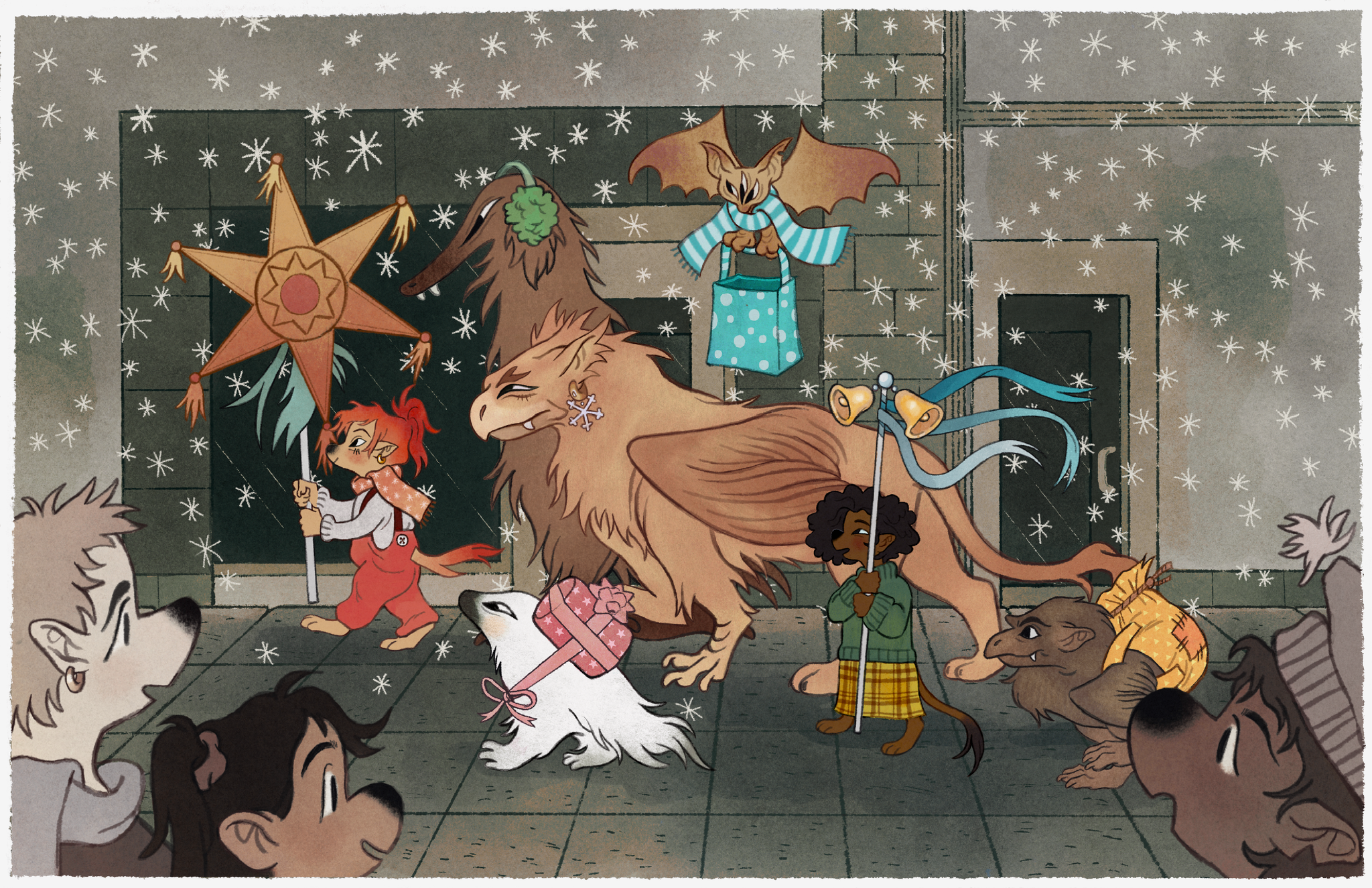 ShopColumbia's 2021 Holiday Market signature image: ©Yulia Yrkoski, 2021 @gargoyleclaws