MEET THE ARTIST
David Knight
Illustration - December, 2020

Artist Statement
David knight is a freelance Illustrator born in Chicago, IL., producing professional pieces for over seven years. His love for art began with comics at a young age where his fascination with strong line work created with bold inking grew. He would study pages for hours on end, lost in the various line weights as well as bold strokes before moving on to the next panel. Here, in class and late into the night, he would practice those skills and eventually begin sharing it with others. It did not take long for him to realize that he could not see himself doing anything else with his life. While mostly self taught and gaining commissions through word of mouth, he knew there was more he could learn from a more formal training and so, at the behest of friends and family, he sought out, and eventually applied to, Columbia College Chicago, where his skills were further refined. He has been apart of a number of exhibitions as both an artist and curator: Holiday Market, Dark Market, March of Miniatures as well as Featured Artist of ShopColumbia; Featured Artist Columbia College Board of Trustees Reception; Portrait Project; Inspired by Blu at the Radisson Blu Gallery; Comix: Pencils to Panels at the Arcade Gallery; Featured in the Illustration Annual hosted by Case Calle 20; Voyager Magazine and Linework Collection. Currently he is moving his focus into Genre Conventions, promoting his most prominent pieces and comics while traveling the country, effectively bringing his style to the public.

What are you most proud of during your career at Columbia?
While studying here, at Columbia, there have been many situations that I worked hard to achieve and some that I feel genuinely lucky to have been just come across. At the top of that list is taking my focused work ethic and discovering that not only was there a niche for the career I wanted, but I was already geared toward it! I have had guidance from both staff and faculty that not only supported me but also believed in my vision in ways that I truly find amazing.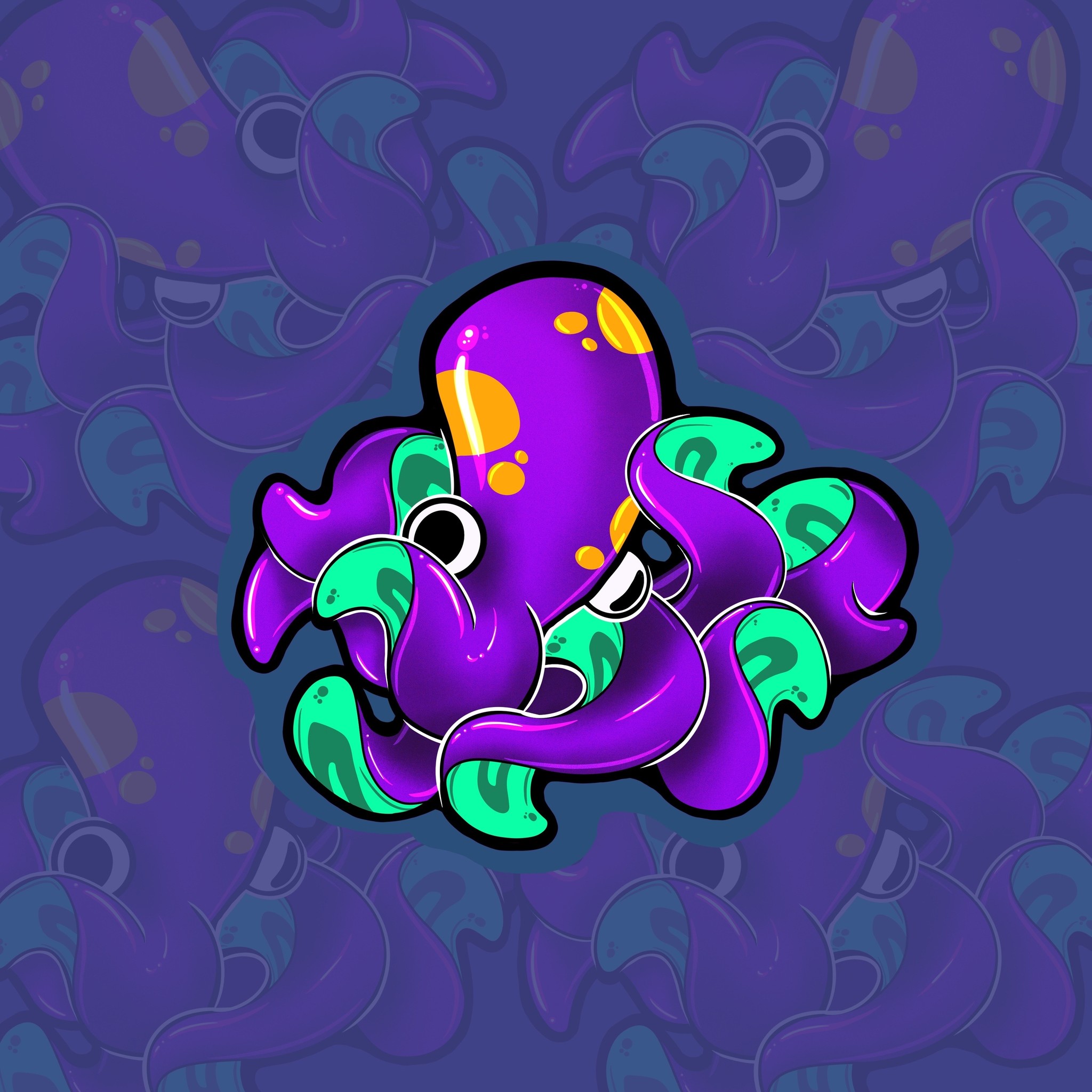 Smol Ock Phatboi, digital illustration

How has selling with ShopColumbia added to your Columbia experience?
Selling at ShopColumbia since the beginning has taken my vague "artist ideals" and taught me how to apply a business mindset to product production and sales. I learned how to study my market, what to sell and when, as well as monitoring profit margins on my items to determine where to invest future income from sales. Not to mention just how important branding can be when someone sees a product for the first time! These lessons have carried over into my Convention displays and sales, directly affecting a large source of my business. I came to Columbia to obtain the tools to become a successful artist. ShopColumbia taught me how to apply those tools to my field.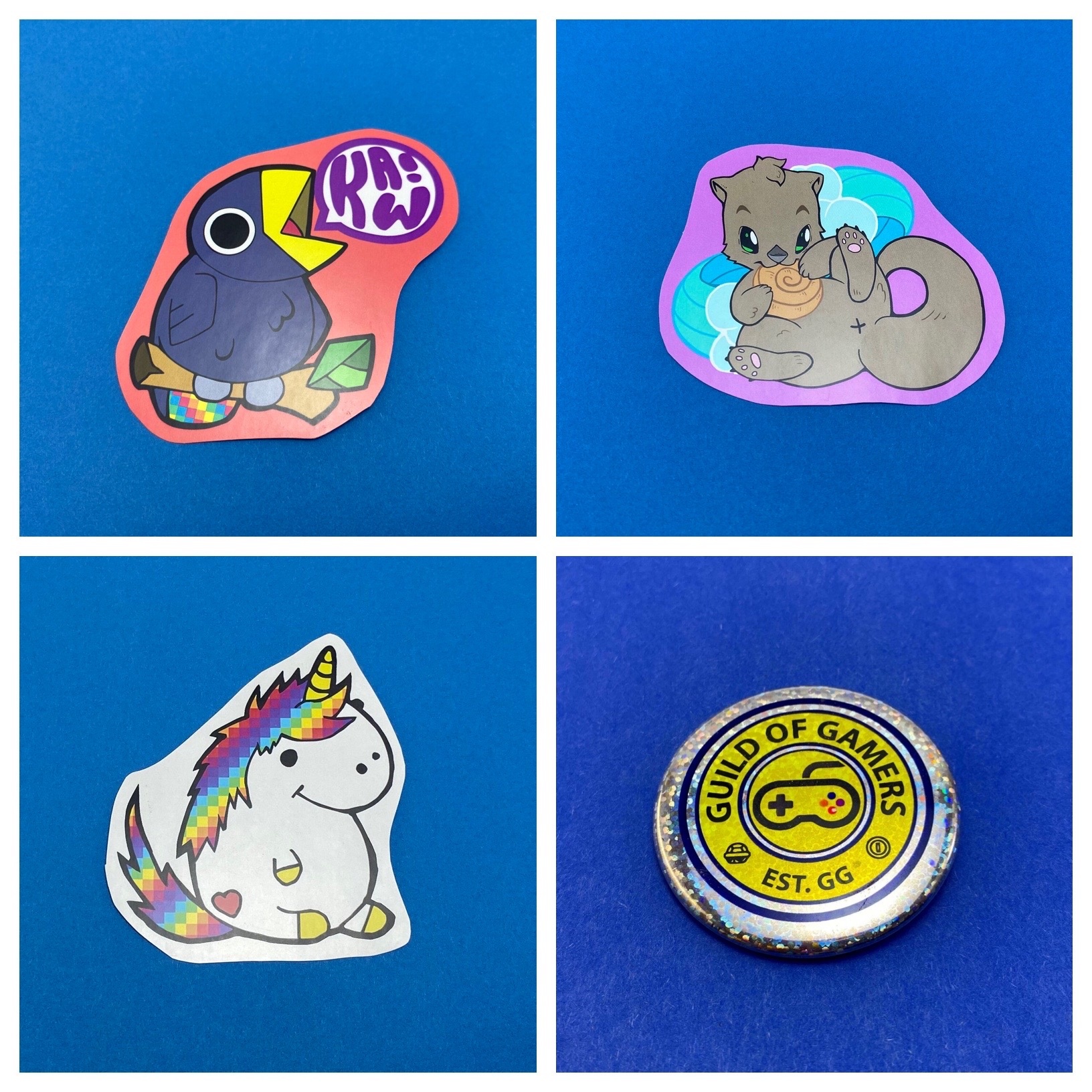 Krovax The Crow, waterproof vinyl sticker | Omar The Otter, waterproof vinyl sticker | Uniponie, waterproof vinyl sticker | Gamer Guild, button

What's next for you after graduation?
I don't plan on hitting the ground running, I'm already doing that, I want to take off out of the gate! I have several freelance streams lined up carry my brand as well as over twenty Conventions I have to attend. I should be traveling at least half of 2021 attending these events. My website is where I want my base to be, so I will be promoting it as the hub for all things "Knight" as well as continuing to update and provide new work for ShopColumbia, making it one of the "branches" of my brand going forward.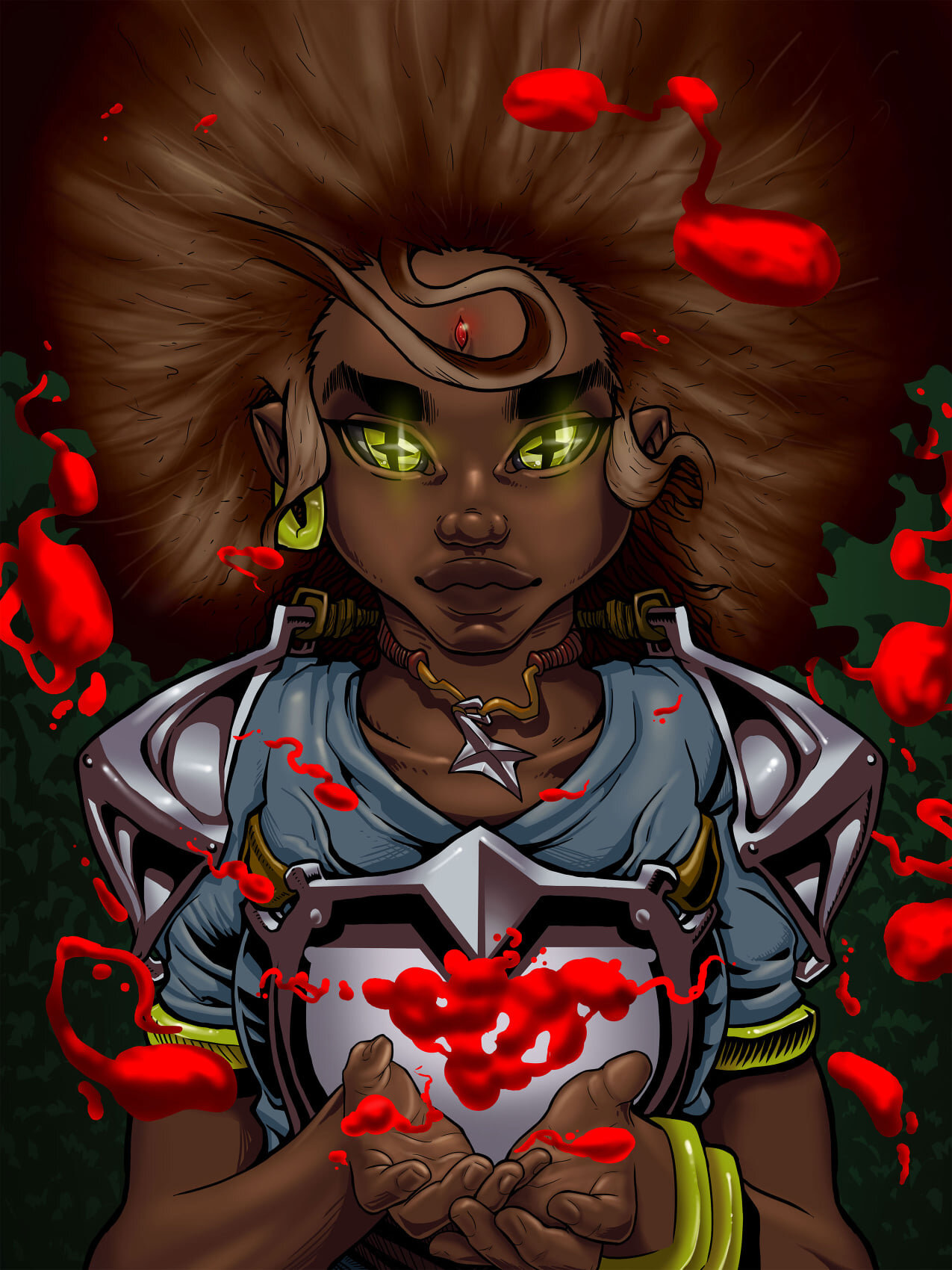 Ruby, digital illustration



Click HERE to purchase David's work!